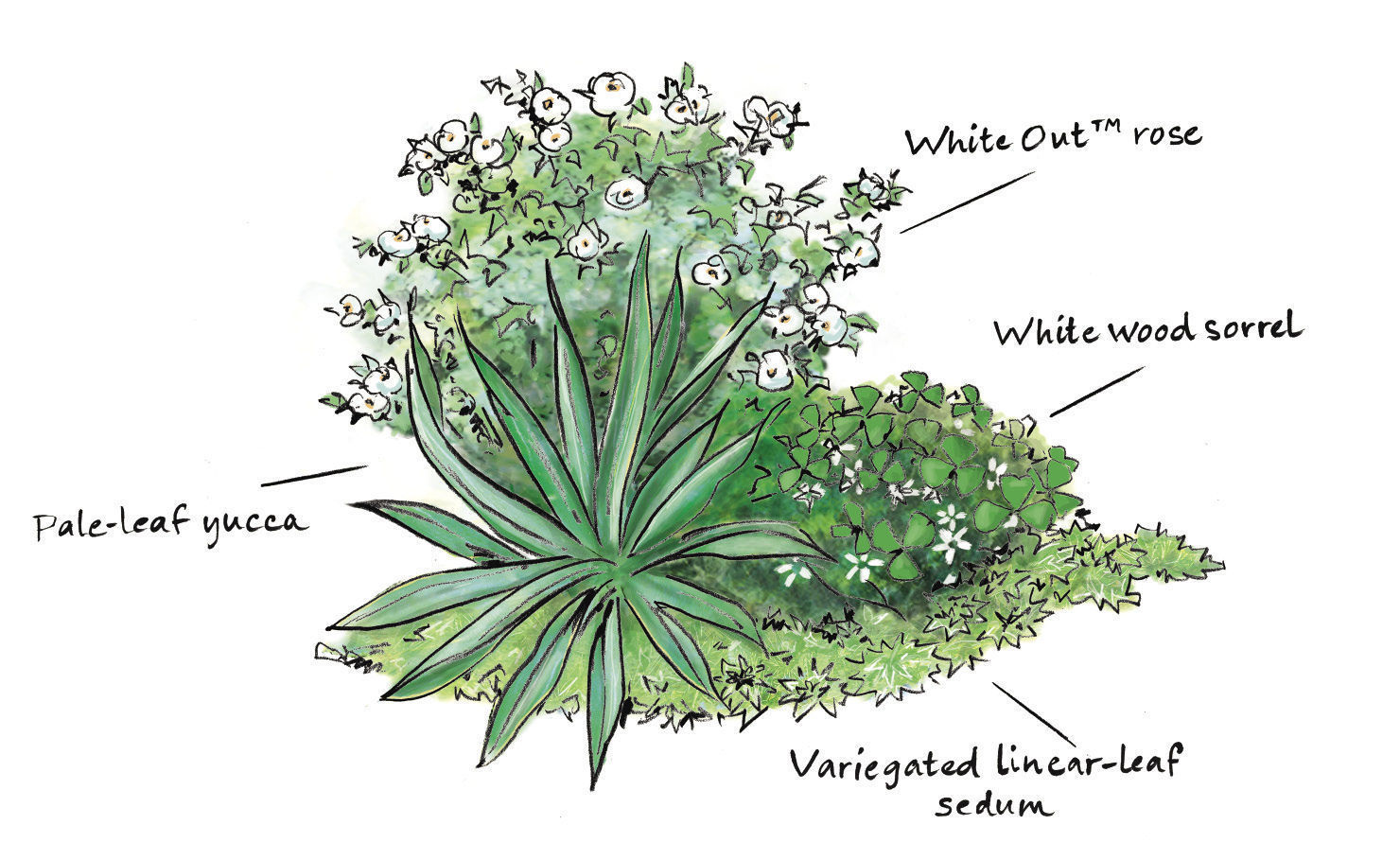 Plant this . . .
White Out
™
rose
Name: Rosa 'Radwhite'
USDA Hardiness Zones: 5–9
Size: 3 to 4 feet tall and wide
Conditions: Full sun to partial shade; well-drained soil
When the thermometer hits 100°F almost every afternoon, the rain gauge starts collecting more dust than rain, and I threaten to throw in the watering can until fall, I seek relief in a partly shaded garden room planted in shades of green and white. The centerpiece is White Out™ rose. My favorite of the easy-care varieties, White Out™ has much to offer: dark green foliage that contrasts with clusters of saucer-shaped blooms; a subtle, fresh citrus fragrance; a graceful, mounding habit; heat and drought tolerance; disease resistance; and an irrepressible urge to bloom.
This article is only available to All Access members
This article is available online for the first time ever exclusively for All Access members. Sign up for a free trial to access our entire collection of articles, videos, and plant records.
Get our latest tips, how-to articles, and instructional videos sent to your inbox.