Design
Take a Fresh Approach to Pansies
Finding the right companions is the key to keeping these springtime containers looking good—even into summer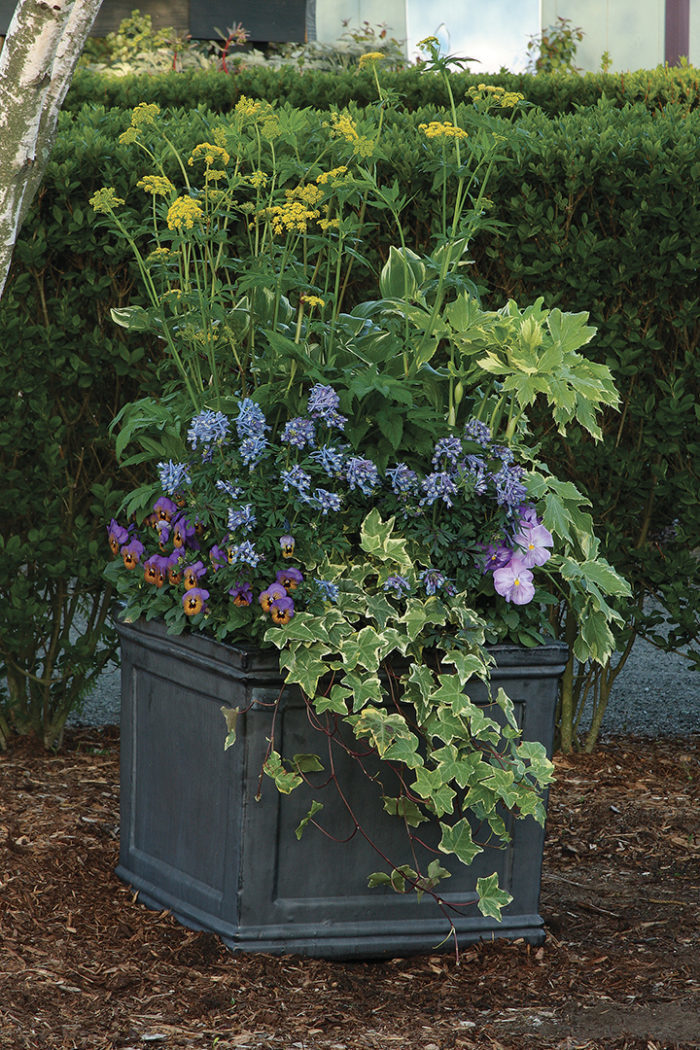 Spring greens are an easy way to add bold texture
Cold-hardy annuals are showy and inexpensive
Although pansy-centered pots are beautiful, the money-conscious gardener might still find it tough to spend the cash on shrubs and perennials for these spring containers. For folks who like to pinch their pennies, why not plant a variety of inexpensive, cold-hardy annuals and a perennial pansylike violet instead? In this combination, I chose 'Purple Showers' horned violet and then selected annuals with a similar plum hue, like nemesia. Although subtle, even the bluish violet hue in the center of the osteospermum provides a noticeable color echo.
---
What's the difference?
Gardeners often use the common names pansy, Johnny-jump-up, and violet interchangeably, but they are actually different plants.
Pansy
---
Sarah Partyka owns The Farmer's Daughter, a nursery in South Kingstown, Rhode Island.
Photos, except where noted: Danielle Sherry
View Comments