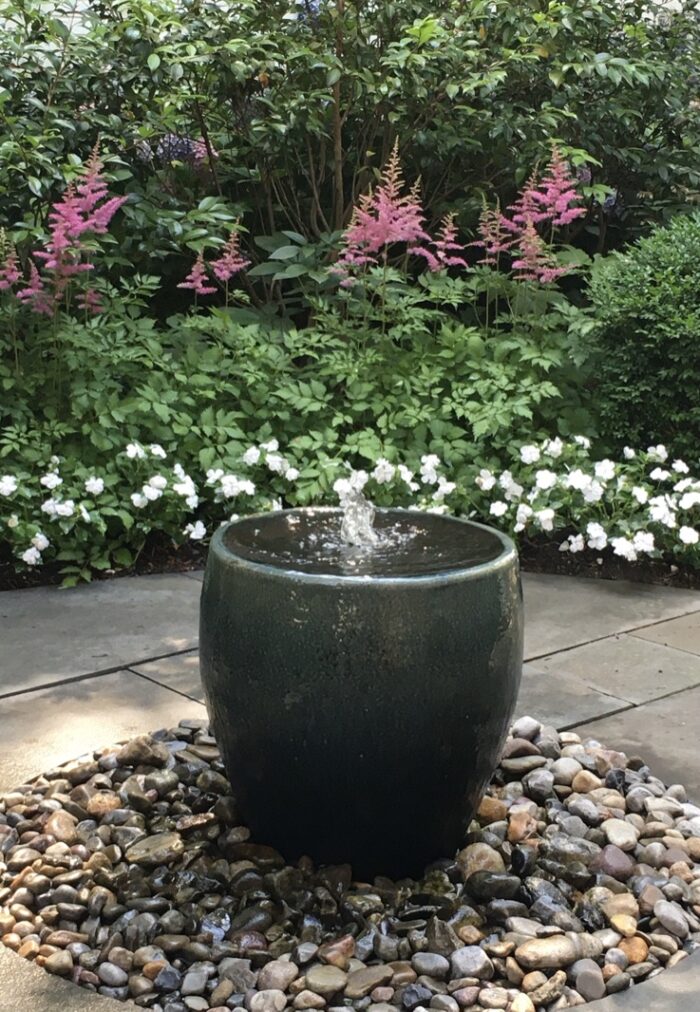 Today's photos are from Pamela Stout.
I was very inspired by GPOD posts about yearning for spring and color. I can relate! I have my first hellebore bud coming in, so it's officially the start of the gardening season for me. Yes, I'm a four-season gardener! I have a small urban garden in Northern Virginia that I have been working on for over twenty-five years. It's primarily a shade garden, with trees, perennial shrubs, and flowers supplemented by annuals and containers. I go big for flowers. You will see that I definitely have a preference for pinks, purples, and blues. I'm not the best photographer, but I do love to garden!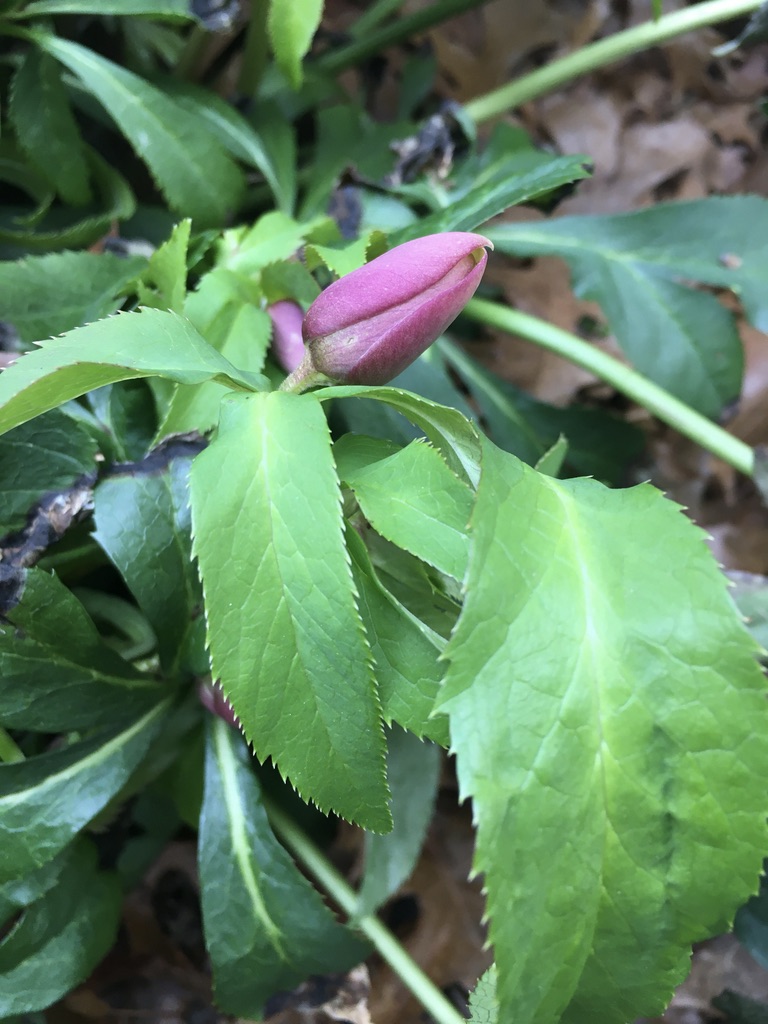 First hellebore (Helleborus hybrid, Zones 4–9) bud of 2022
Hellebore in full bloom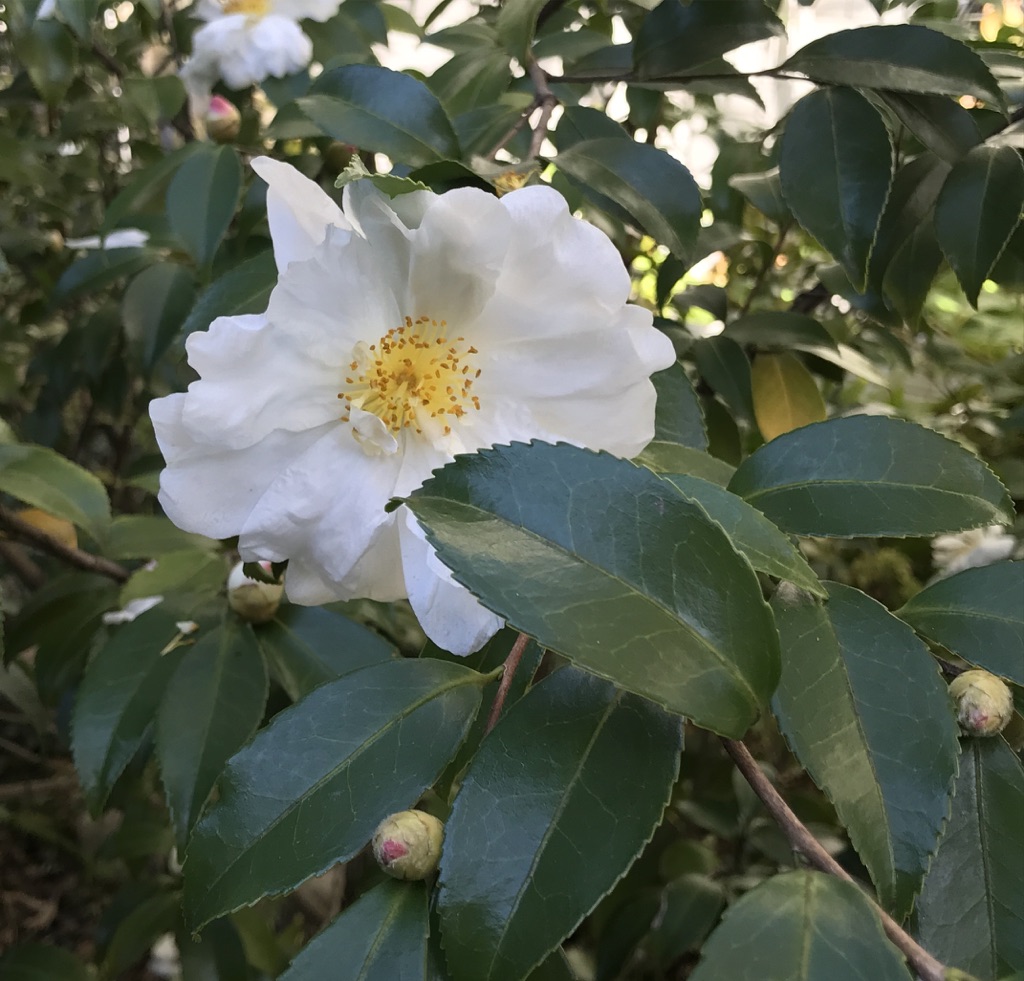 A winter-blooming camellia (Camellia hybrid, Zones 7–11)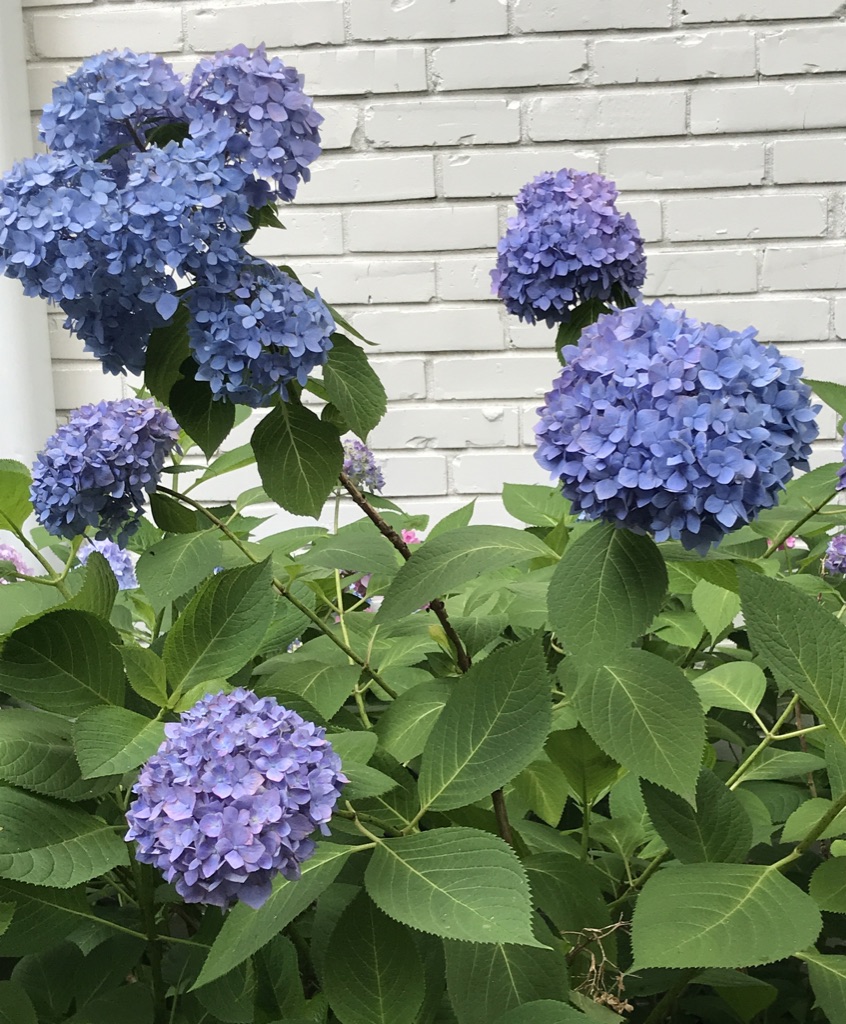 These mophead hydrangeas (Hydrangea macrophylla, Zones 5–9) were transplanted several years ago and are still going strong.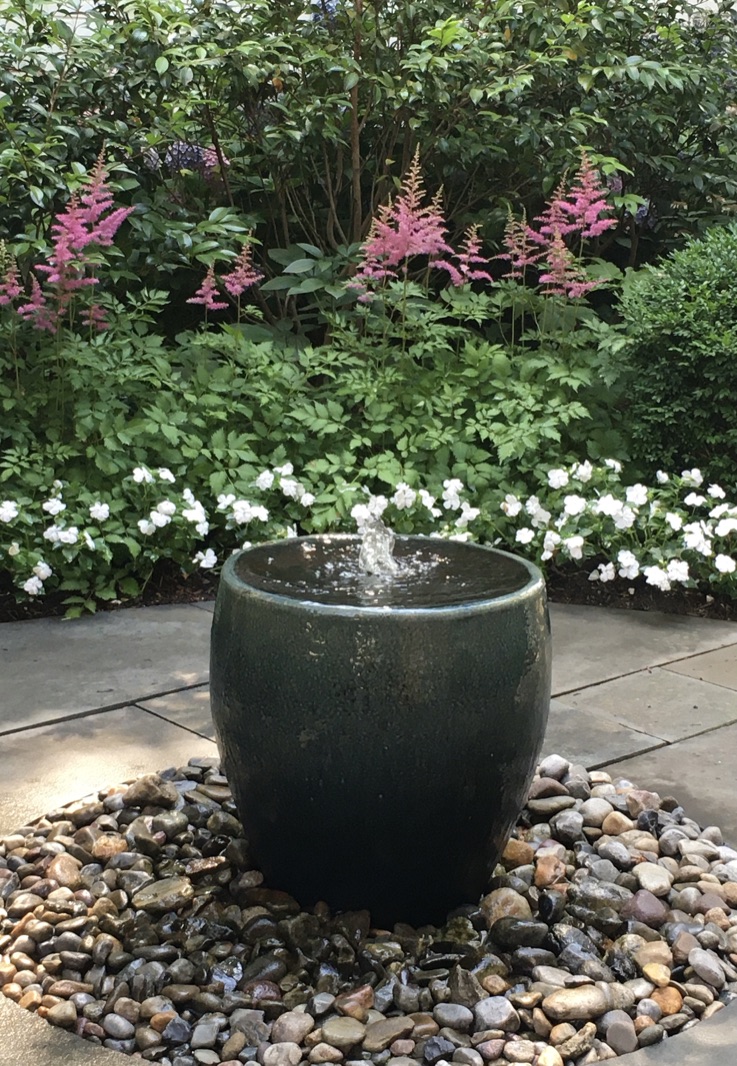 Every garden needs water. Our fountain is surrounded by annual white impatiens (Impatiens walleriana, Zones 10–11 or as an annual) and perennial pink astilbe (Astilbe hybrid, Zones 3–8), with camellia shrubs and boxwoods (Buxus sp., Zones 5–9) in the background. The fountain attracts lots of garden wildlife, including foxes, bunnies, chipmunks, squirrels, and birds.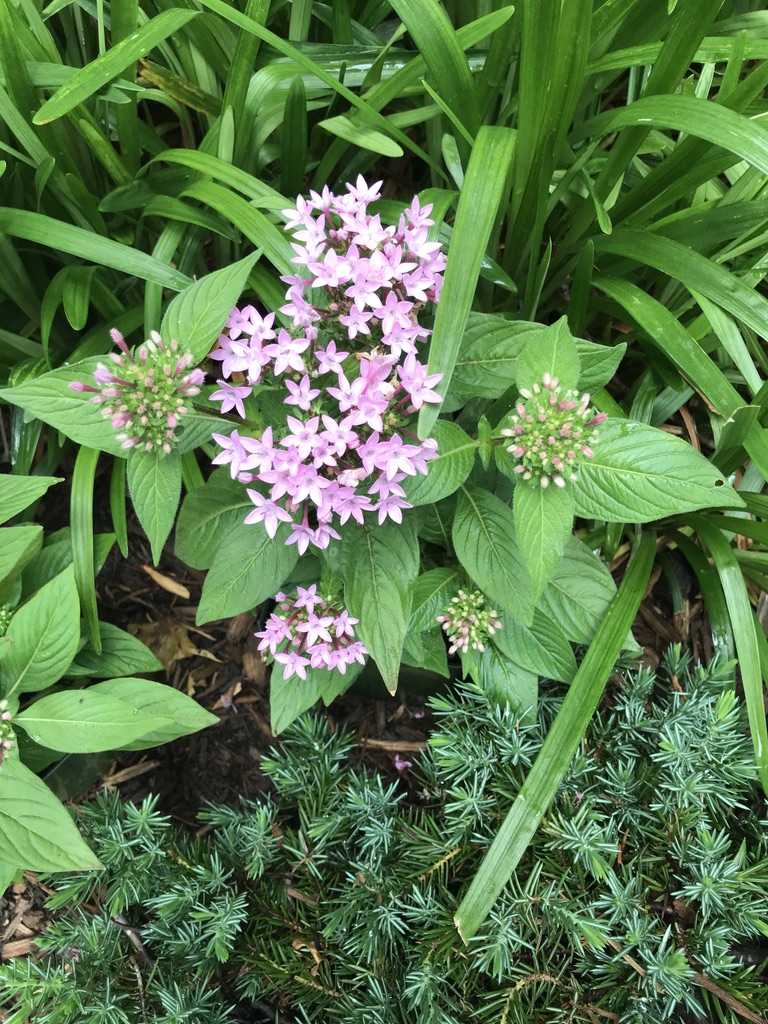 I like to play with textures in the garden. Here are lovely annual pink pentas (Pentas lanceolata) sandwiched between fall-blooming liriope (Liriope muscari, Zones 5–10) and my favorite evergreen, 'Blue Star' juniper (Juniperus squamata 'Blue Star', Zones 4–8).
I'm originally from California, and this summer Agapanthus (Zones 8–10) reminds me of the garden of my childhood.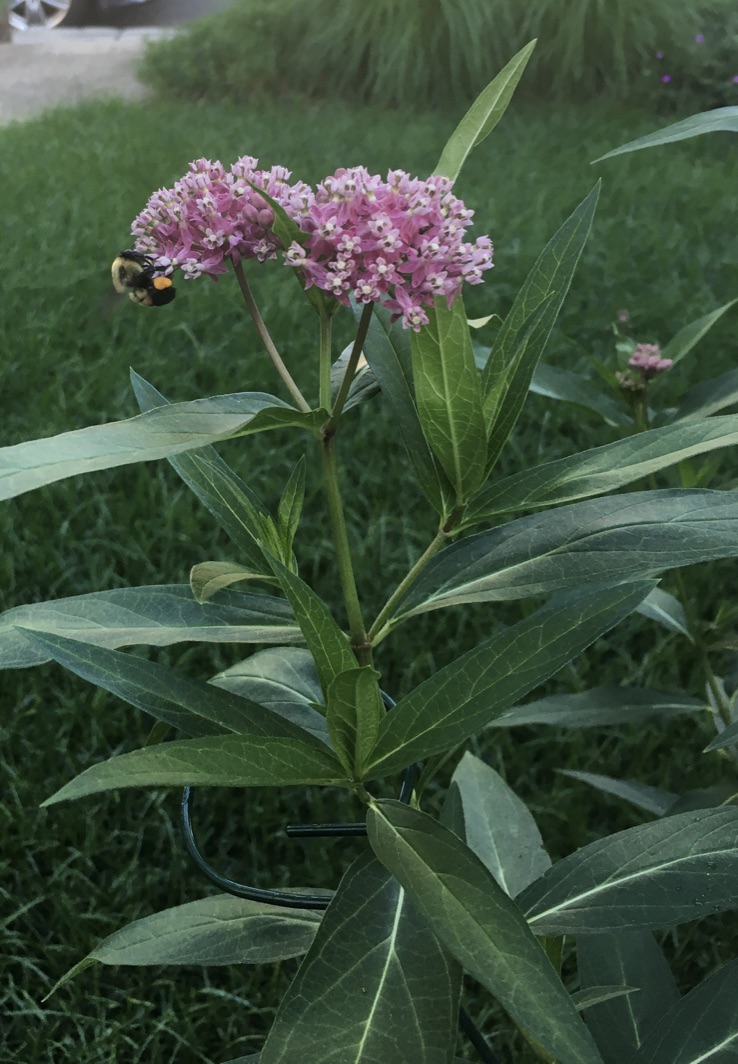 Summer-blooming butterfly weed (Asclepias incarnata, Zones 3–9) with a visitor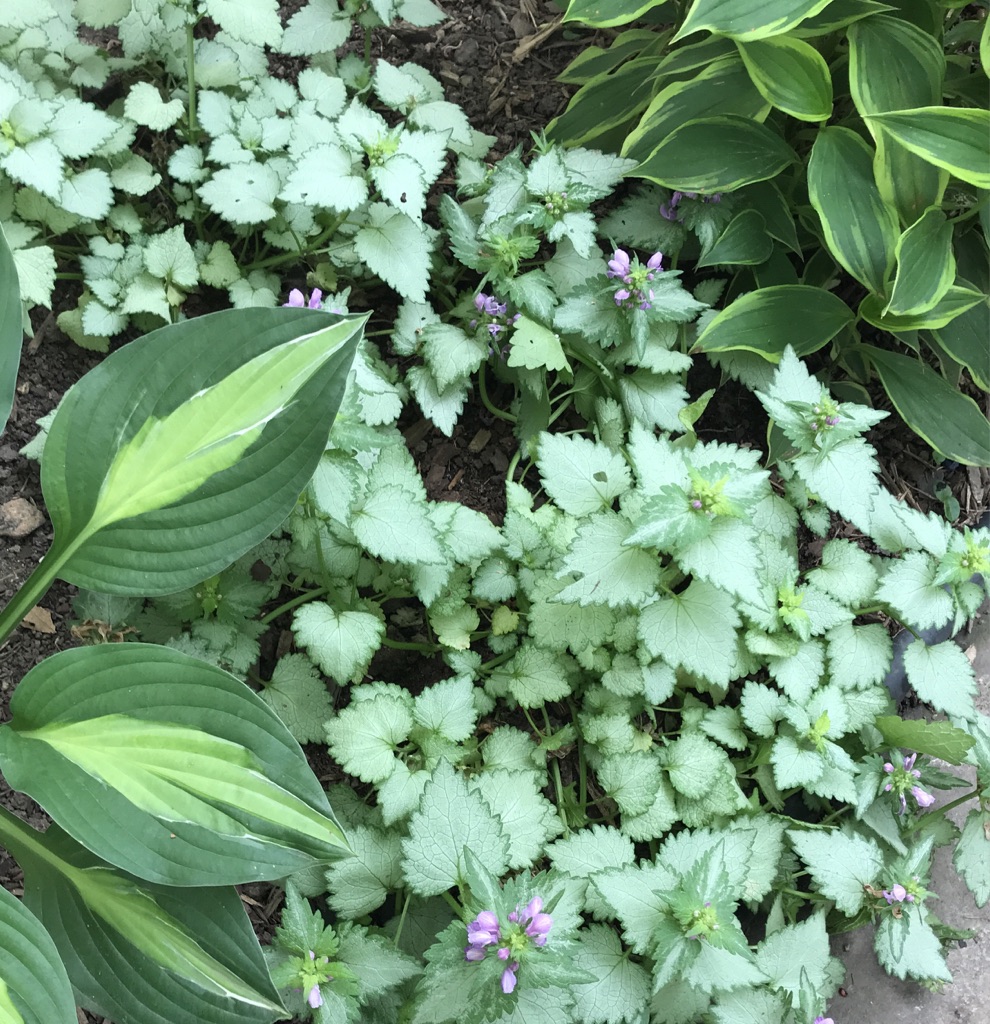 I love the way this pink orchid lamium (Lamium maculatum, Zones 3–9) lights up the shade. It contrasts nicely with the leaves of my favorite tricolored hosta (Hosta 'Striptease', Zones 4–8), with its white margins sandwiched between blue-green edges and celery green interior. In the background are fall-blooming toad lilies (Tricyrtis formosana 'Gilt Edge', Zones 5–8).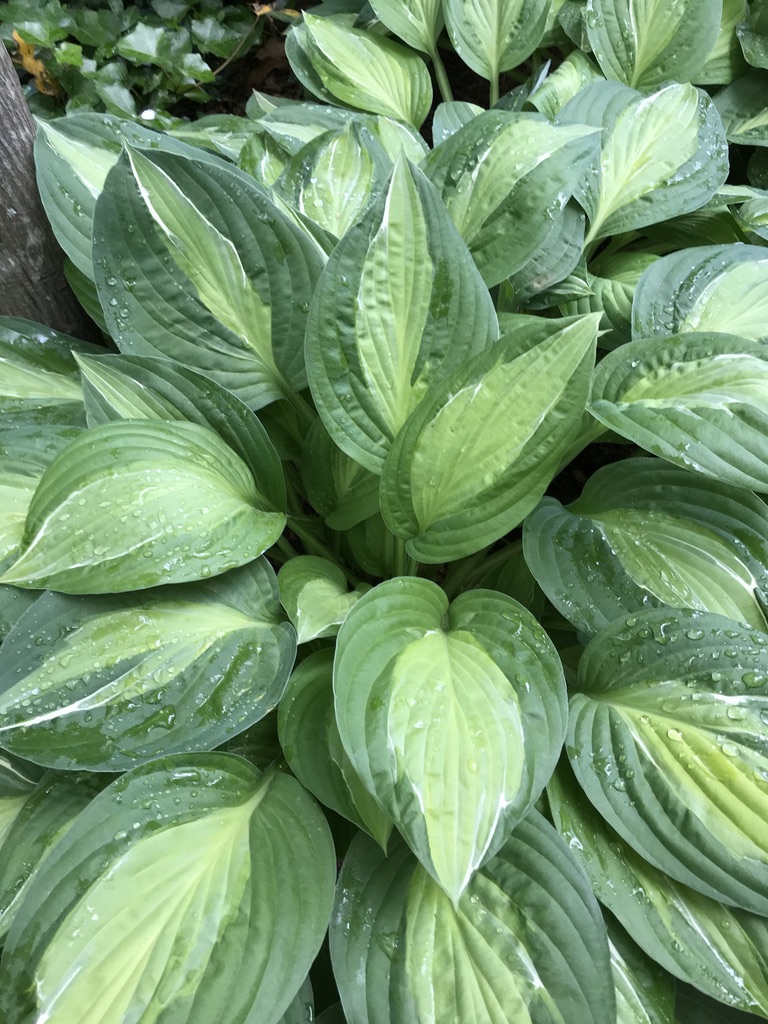 Once again, my favorite hosta, 'Striptease'. I embed my hostas with the rest of my plants instead of grouping them together in a sea of hostas. I only have about a dozen varieties, but I do favor hostas on the bluish side (glaucous hostas).