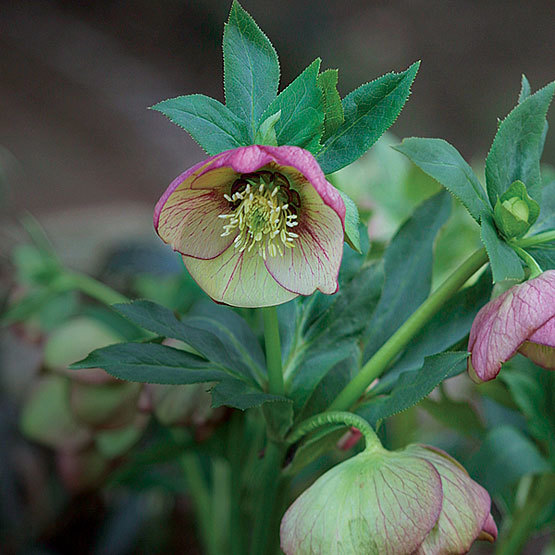 This genus of perennials with toothed, leathery leaves and distinctive blooms makes a happy addition to the spring garden. The often very long-lasting (6 to 8 weeks) flowers are produced in very early spring and run the gamut from white, green, pink, purple, cream, and sometimes spotted. Best grown in groups in a woodland or shady border.
Noteworthy CharacteristicsYear round foliage persists through shade and snow and is fairly deer and rabbit resistant. Flowers in early spring with daffodils and tulips.
CareTolerates a wide range of soils and exposures, from neutral to acid soil and sun to part shade. Check individual species.
PropagationSow seed in containers when ripe. Divide after flowering in spring. H. foetidus and H. argutifolius are best raised by seed since they do not take dividing.
ProblemsSlugs, snails, aphids, black spot, and leaf spot.