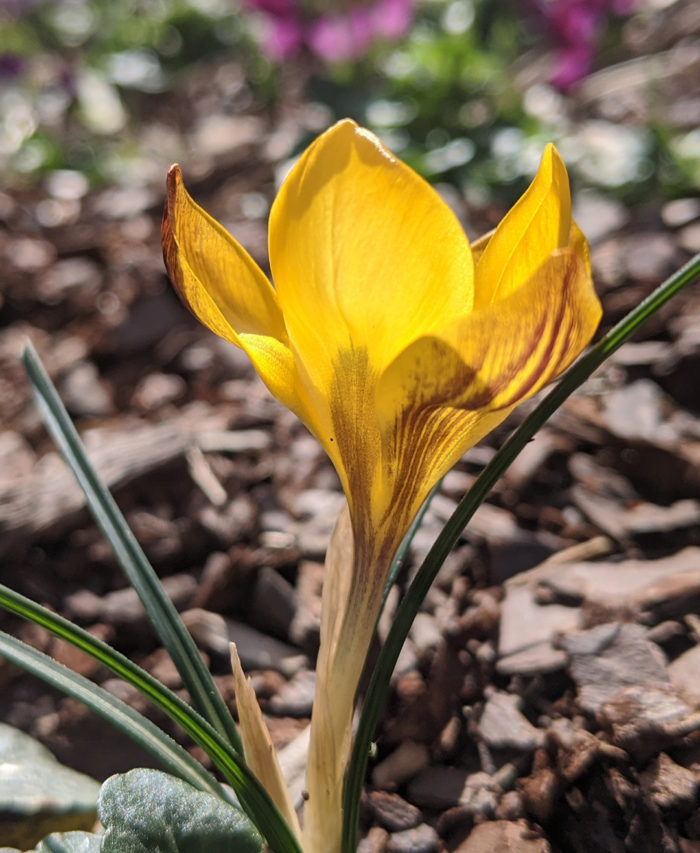 Hi GPODers! This is Joseph, your GPOD editor, and today we're going to be visiting my garden in eastern Virginia, where spring is beginning to unfold.
We've had a very, very mild winter here in my part of Virginia, with no snow at all and no real cold weather, so the nonwinter has been slowly unfolding into spring, with lots of goodies on display. The winter may have been short and mild, but I'm eagerly enjoying every sign of spring and the new gardening season, and I promise myself that I'm going to plant a lot more early blooming stuff for next year.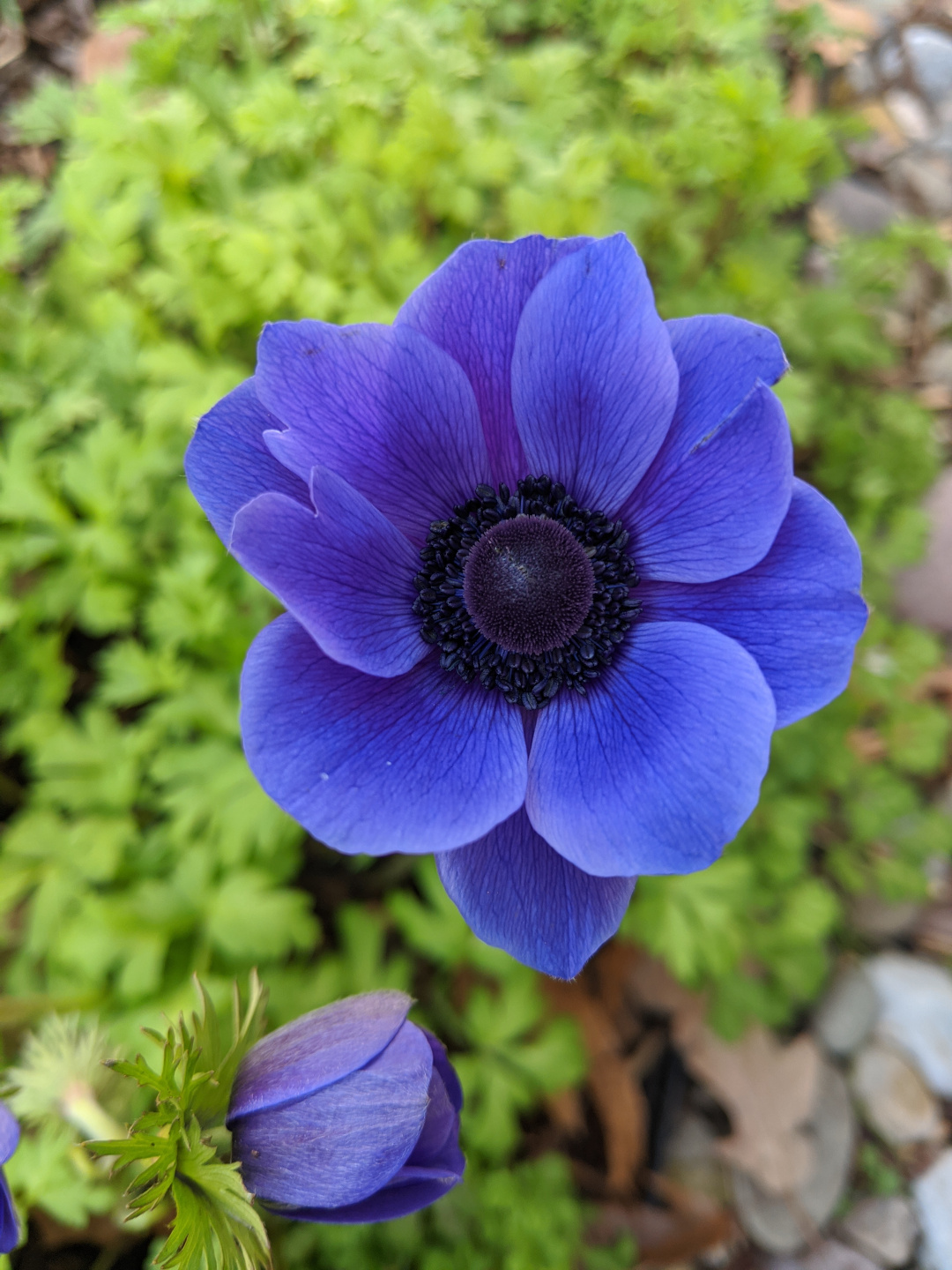 Anemone coronaria (Zones 7–10) is just beginning to bloom. I've seen these in gardens around town and am thrilled that I planted the little bulbs last fall. I planted mostly blues and whites, but they come in all sorts of shades of red and pink and purple as well. I've seen them keep blooming well into May here, so I'm looking forward to a long display of flowers.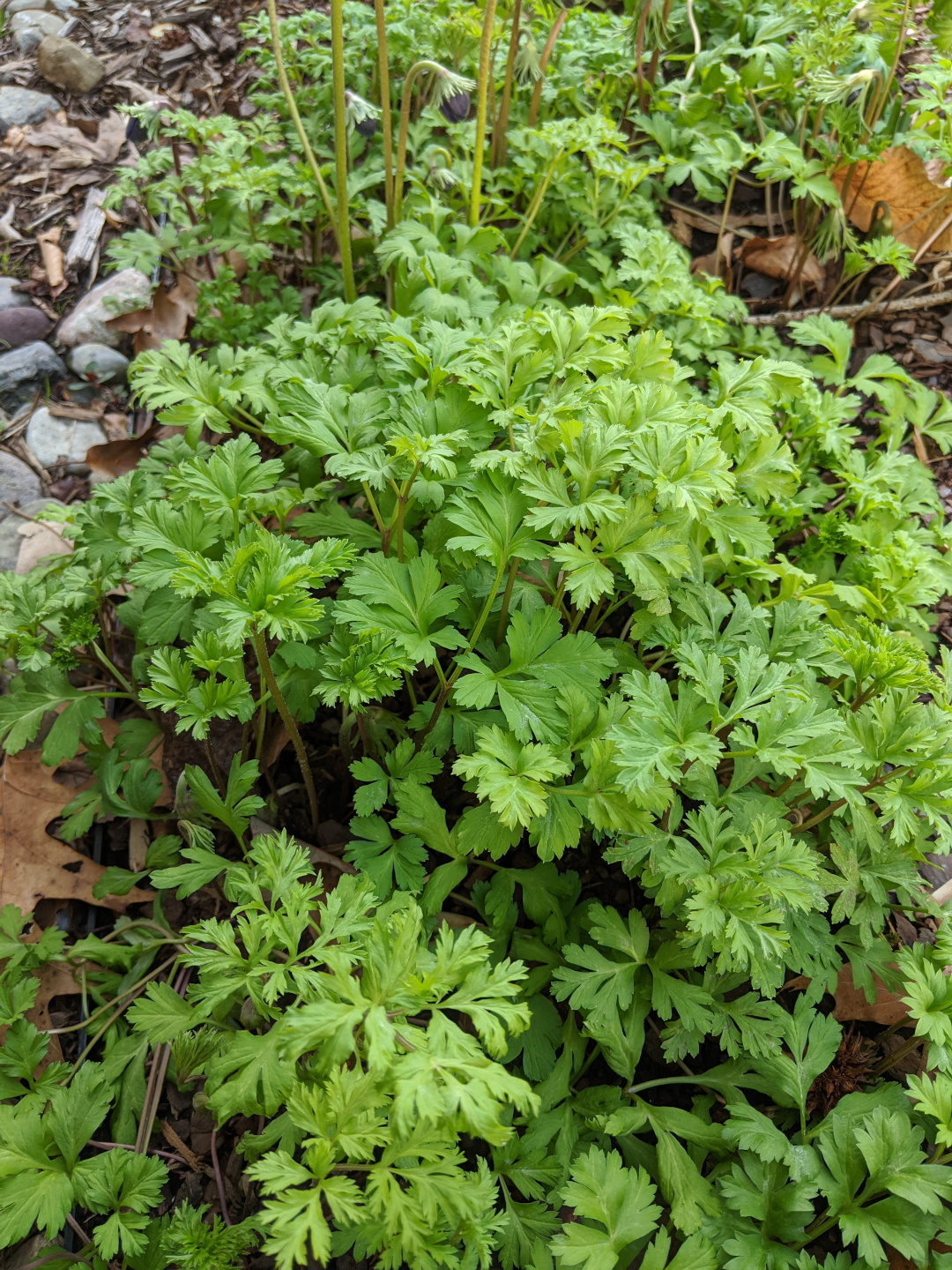 Unlike most bulbs you plant in the fall, the anemone put up foliage almost immediately, so I've had this very attractive greenery to look at all winter.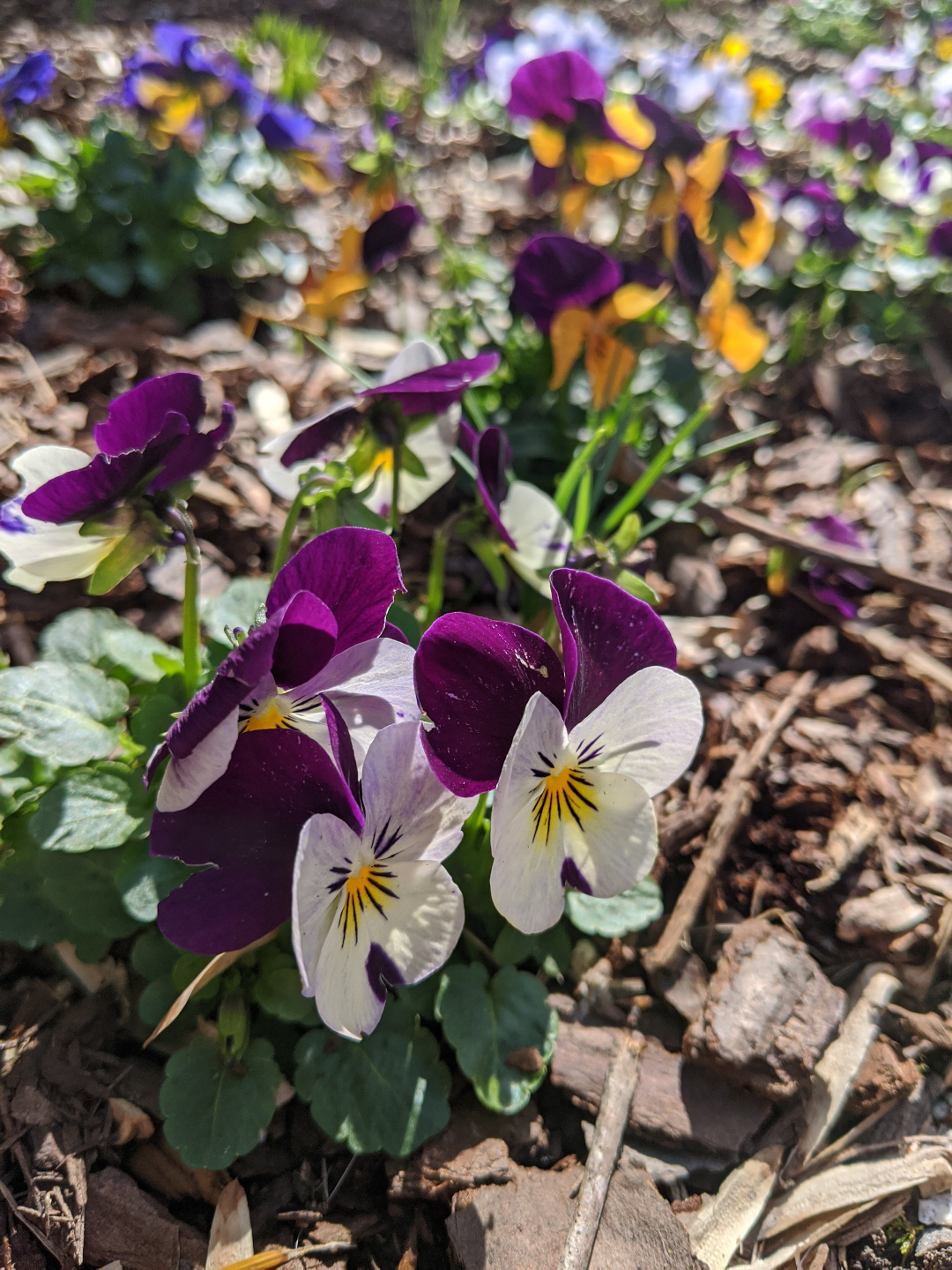 Pansies and violas are, of course, essential. These have been blooming nonstop since I planted them back in October.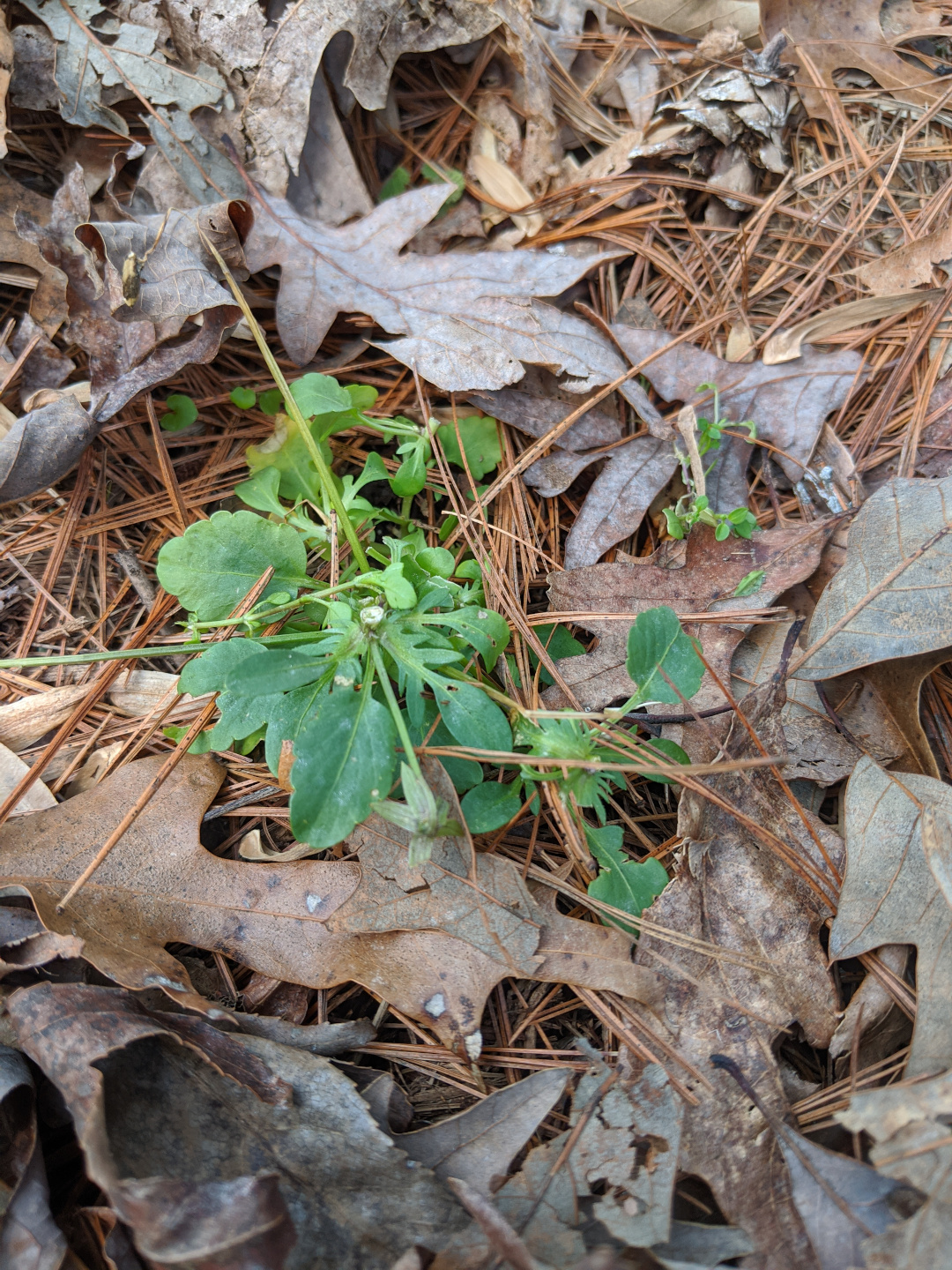 Except for the ones that got eaten by deer. I have been spraying them with deer repellent, but I didn't keep up on it regularly enough, and this is the result. I'm very annoyed. Another point for the anemone shown earlier: It hasn't been bothered by the deer at all (at least not yet).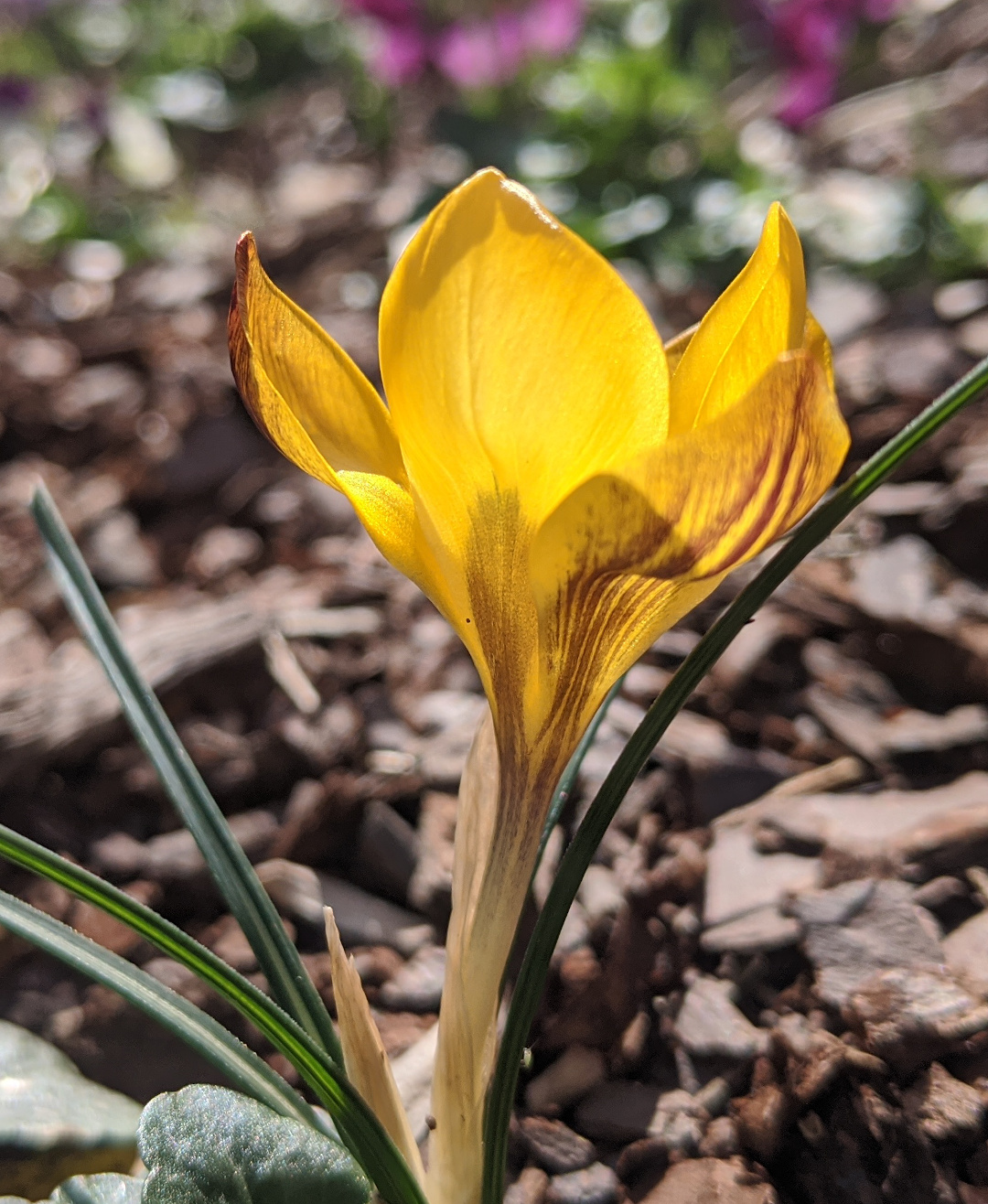 This little crocus (Crocus chrysanthus 'Goldilocks', Zones 4–8) was an impulse purchase last fall, and a good one. My only regret is that I didn't plant more! I'm adding it to the list for this fall.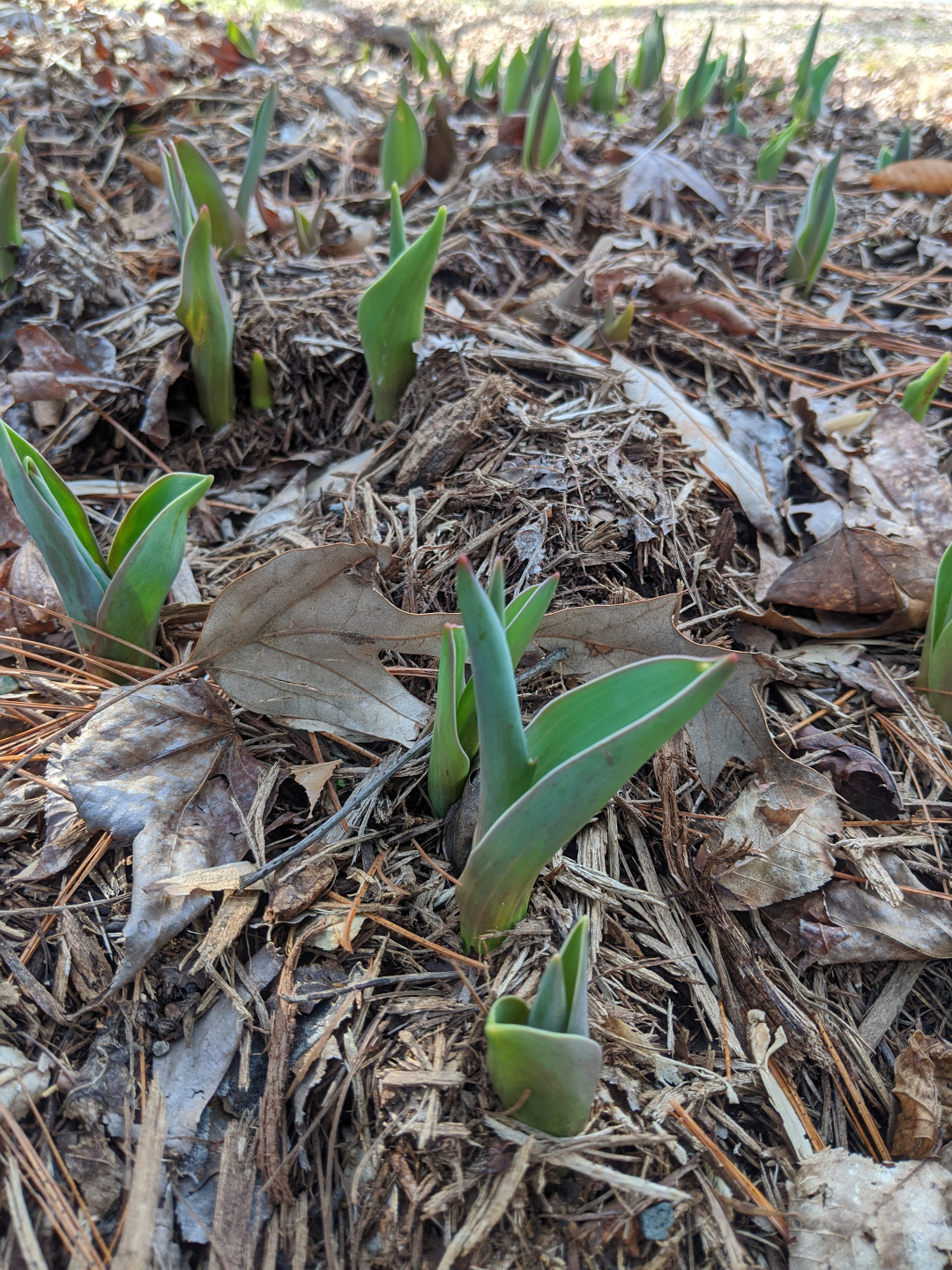 Tulips are just poking through the soil. I planted a LOT of tulips and am hoping for a good display. I'm spraying them with deer repellent religiously.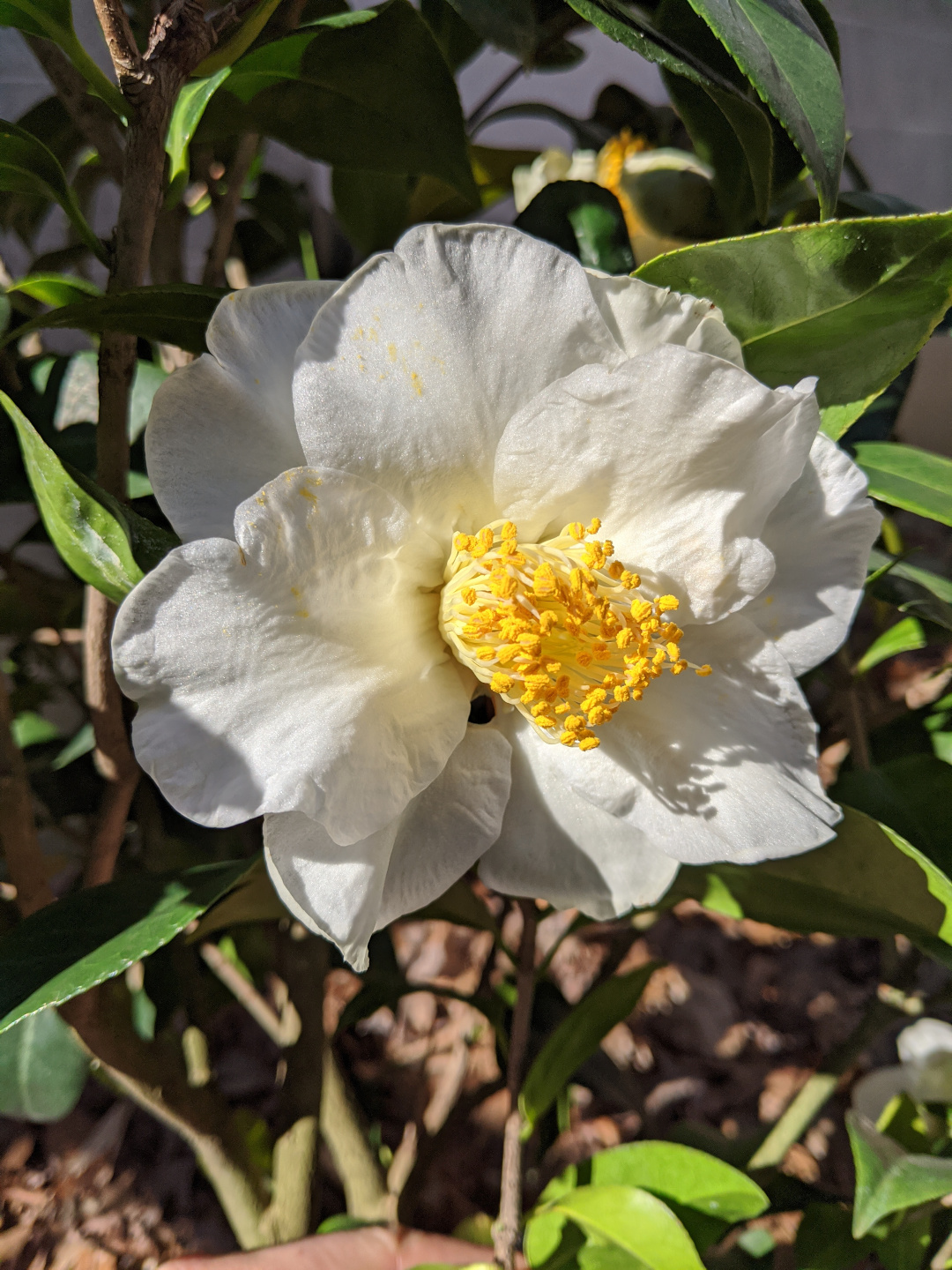 Camellias are, of course, essential winter and spring bloomers for any Southern garden. I just moved to a new house less than a year ago, and the previous owner wasn't a gardener, so I've got a lot of plants to add—especially camellias! This is Camellia japonica 'Silver Waves' (Zones 7–10), which is blooming in a container, waiting for me to decide where it is going to be living.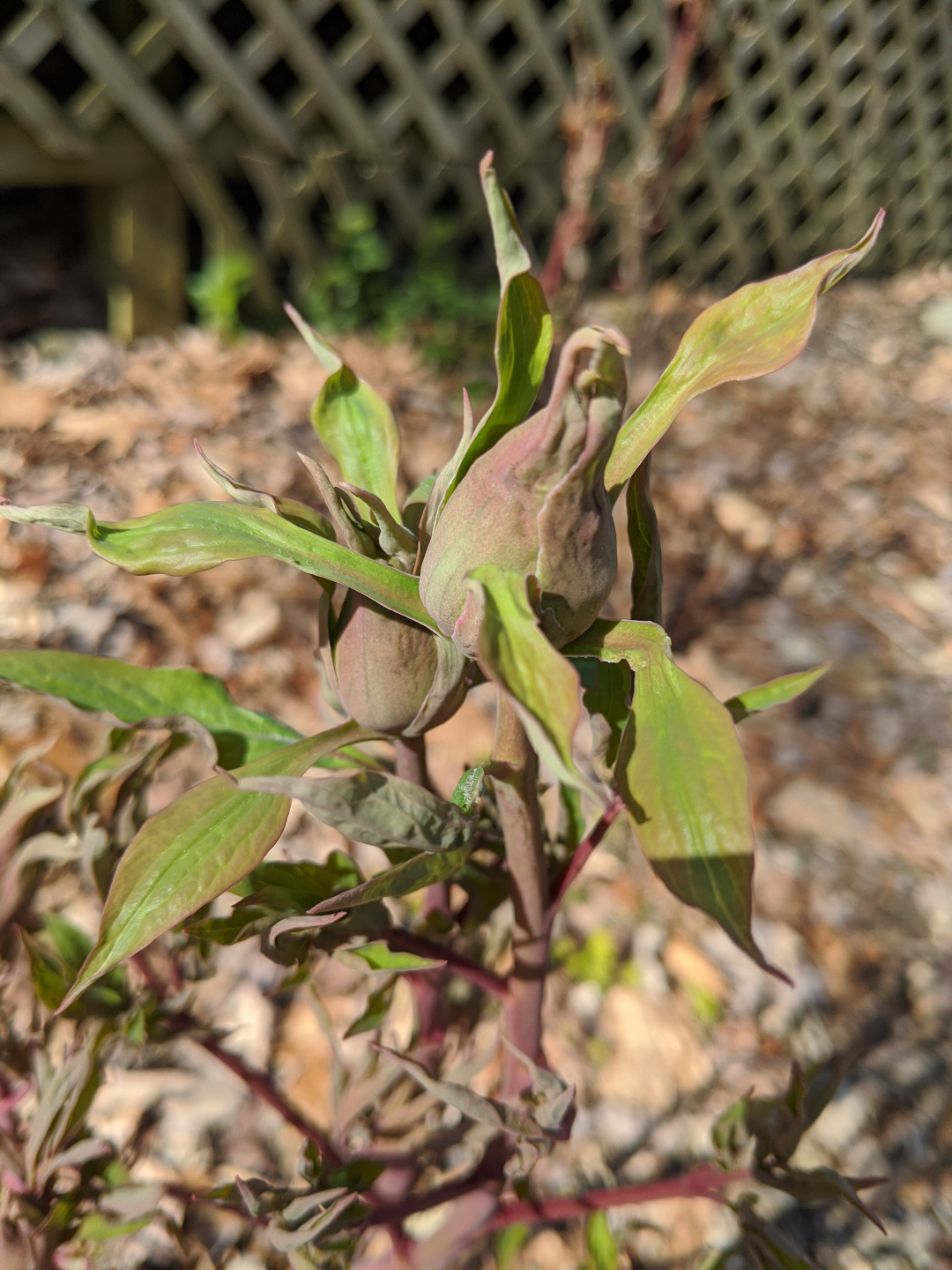 Finally, a little anticipation: a tree peony (Peonia ostii, Zones 5–9) is already pushing new growth and has lots of fat, promising, flower buds. Peonies in general really do much better in colder climates, but my climate is JUST cool enough to get away with a few, especially the tree peonies.
Have a garden you'd like to share?
Have photos to share? We'd love to see your garden, a particular collection of plants you love, or a wonderful garden you had the chance to visit!
To submit, send 5-10 photos to [email protected] along with some information about the plants in the pictures and where you took the photos. We'd love to hear where you are located, how long you've been gardening, successes you are proud of, failures you learned from, hopes for the future, favorite plants, or funny stories from your garden.
If you want to send photos in separate emails to the GPOD email box that is just fine.
Have a mobile phone? Tag your photos on Facebook, Instagram or Twitter with #FineGardening!
You don't have to be a professional garden photographer – check out our garden photography tips!
Do you receive the GPOD by email yet? Sign up here.