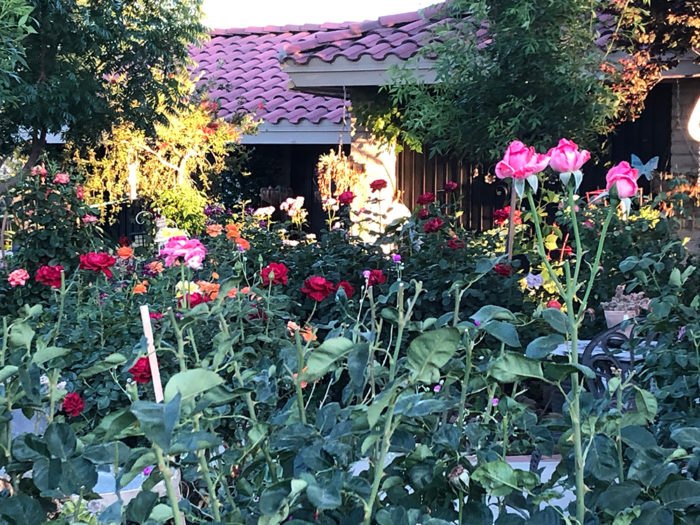 Give some extra attention to your roses. Roses should be getting a deep watering every day during the month of June. Mulch your roses to help them retain their moisture. This should also alleviate some stress they may incur in the summer months. Keep an eye out for spider mites. If you see signs of damage or distress, be sure to connect with your local rose expert. Every nursery has one. Or if you're like us, maybe you're lucky enough to have a neighbor with a public rose garden in their front yard. Such a treat!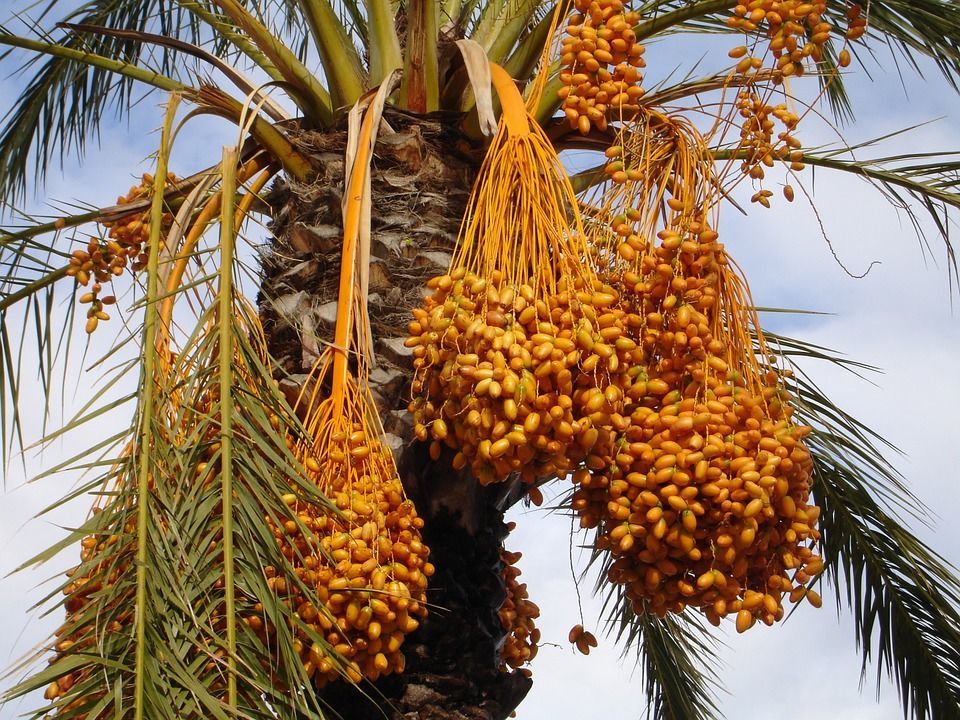 Harvest dates. To harvest your date palm, place a large burlap sack around the entire stalk. Dates can vary in color when ripe depending on their variety, so the best way to determine their readiness is by having a taste. Dates are well known for their natural sweetness and numerous dietary and health benefits. And if you've never experienced bacon-wrapped dates stuffed with goat cheese, do yourself a favor and make some ASAP. They are deliciously addictive! (Date palms can take four to eight years to bear fruit after initial planting.)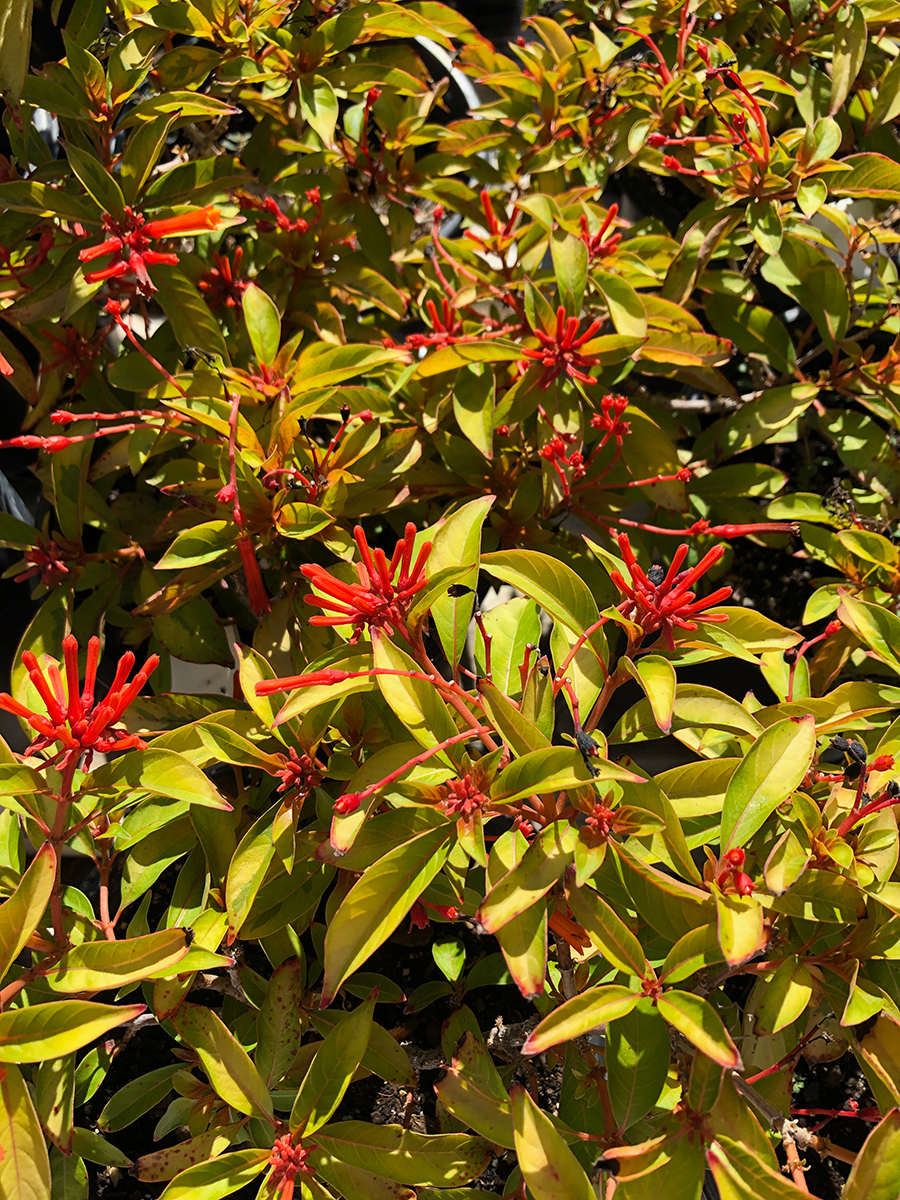 Add some new plants to your garden with diligent deep watering. The pros at our local nursery say not to be fooled by the myth that you can't plant trees or shrubs in summer. You just need to be a lot more diligent about watering those new plants one to two times a day until they're a bit more acclimated, which usually takes around two weeks. After that, once-daily watering should be sufficient. The deeper you can water, the better. The following plants are great for the desert landscape and are recommended for June plantings:
Velvet mesquite tree (Prosopis velutina Wooton, Zones 9–11)
Texas ranger (Leucophyllum frutescens, Zones 8–10)
Red yucca (Hesperaloe parviflora, Zones 5–10)
Oleander (Nerium oleander, Zones 10–11)
Texas bird-of-paradise (Caesalpinia gilliesii, Zones 9–11)
Lime Sizzler™ firebush (Hamelia patens 'Grelmsiz', Zones 9–11b)
Better John™ bottlebrush (Callistemon viminalis 'LJ1', Zones 8–11)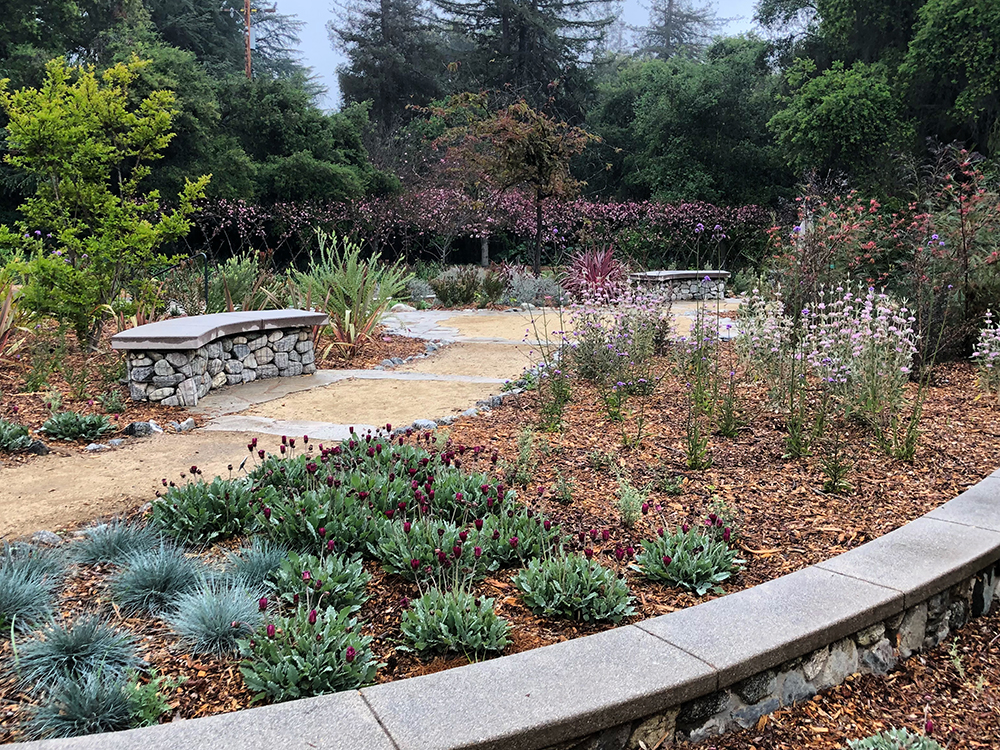 Rake in some mulch. June is a great time to apply some nutrient-rich organic mulch to your flower beds and shrubs. Mulch will help slow down the moisture loss in the soil due to the rising temperatures. A multitude of materials can be used as mulch. These include grass clippings, leaves, shredded bark, bark chunks, wood chips, and straw, among other things. We love to use organic mulch, because nonorganic brands typically include plastics and landscape fabrics mixed in with the leaves, compost, and bark.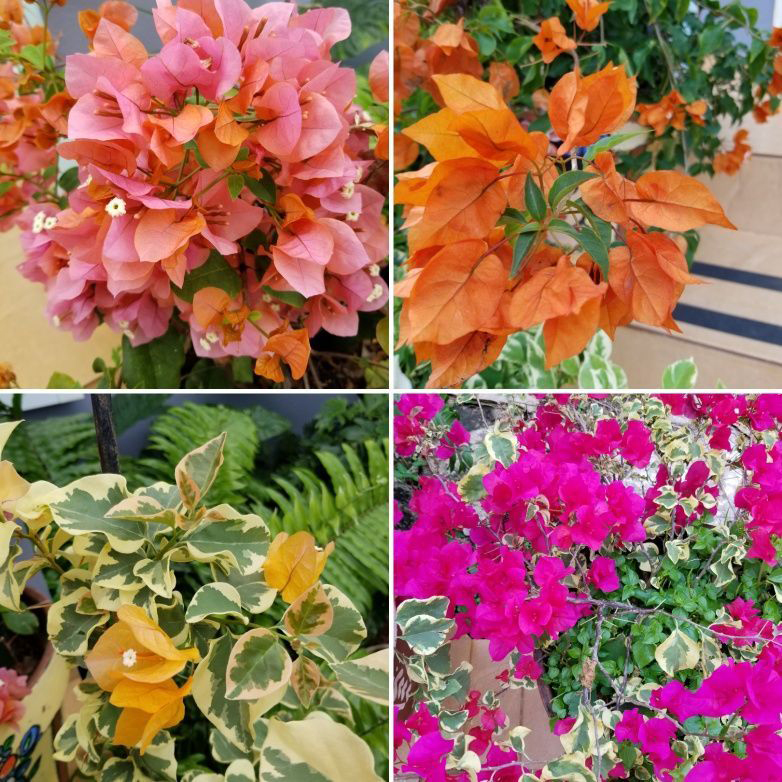 Add a vine to your garden. Vines can add attractive foliage and blooms, and they can also provide some great shade for your patio or pool area. If you want amazing, colorful blooms, then go for a bougainvillea (Bougainvillea spp. and cvs., Zones 9–11) which are hardy down to 20° to 28°F. Bougainvillea love full sunlight along with slightly acidic and well-drained soil. They can be fertilized every few months and watered sparingly, and you should only prune them at the end of the season (winter). We use a 10-10-10 balanced fertilizer with our bougainvillea. A slow release is better for the blooms. If you need something a bit more resilient for your area, try clematis (Clematis spp. and cvs., Zones 4–11), which are hardy to below freezing. The blooms will add just the right pop of color and interest you're looking for.
—Sheila Schultz and Laurel Startzel are a mother-daughter duo who founded Denver Dirty Girls Container Gardening while living in Denver and have continued their business since moving to Tucson, Arizona.