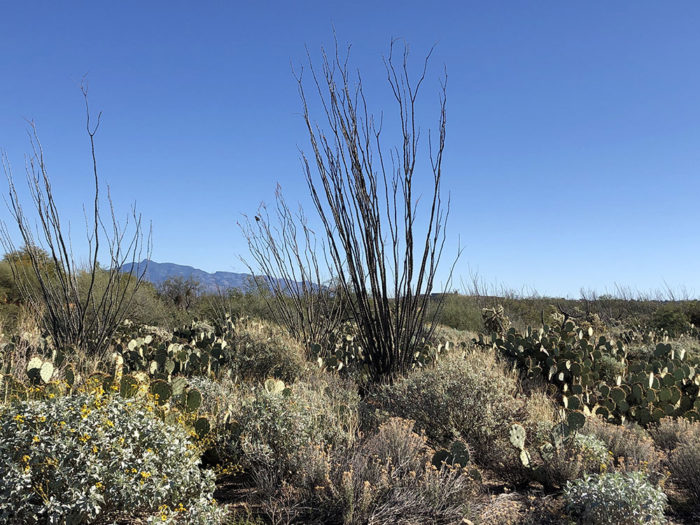 Here in the desert, the weather has cooled off enough to spend all day outside. Whether you spend your time gardening, golfing, relaxing, or all of the above, you can count on temperatures that won't cause you to break a sweat. Those more comfortable daytime temperatures bring colder nighttime temps too. You may start to notice Styrofoam cups popping up on cacti around town and frost cloths draped over delicate shrubs and succulents. Now is a great time to start watching your gardens a bit more closely to ensure the frost isn't creeping in and causing damage before it's too late. Below are some tips on how to protect your gardens from the cooler temperatures, while keeping the interest alive with winter colors and drama.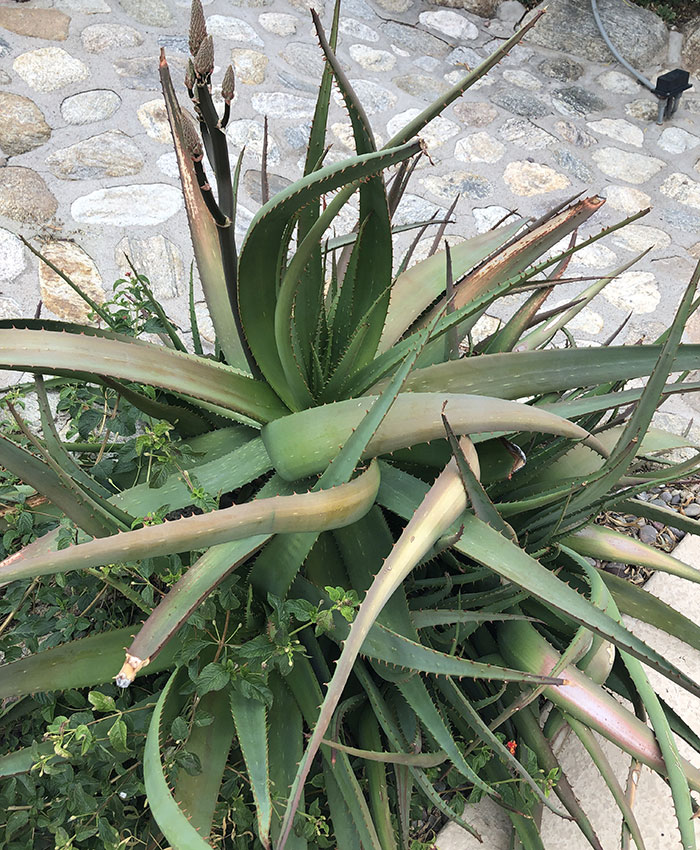 Be sure to protect your aloe plants (Aloe spp. and cvs., Zones 8–12) during hard freezes. Even the hardiest species can still take a beating during a cold blast, so it's better to be safe than sorry. If any of your succulents or cacti do suffer damage from the cold, wait until the weather warms up to cut them back, around late February through early March.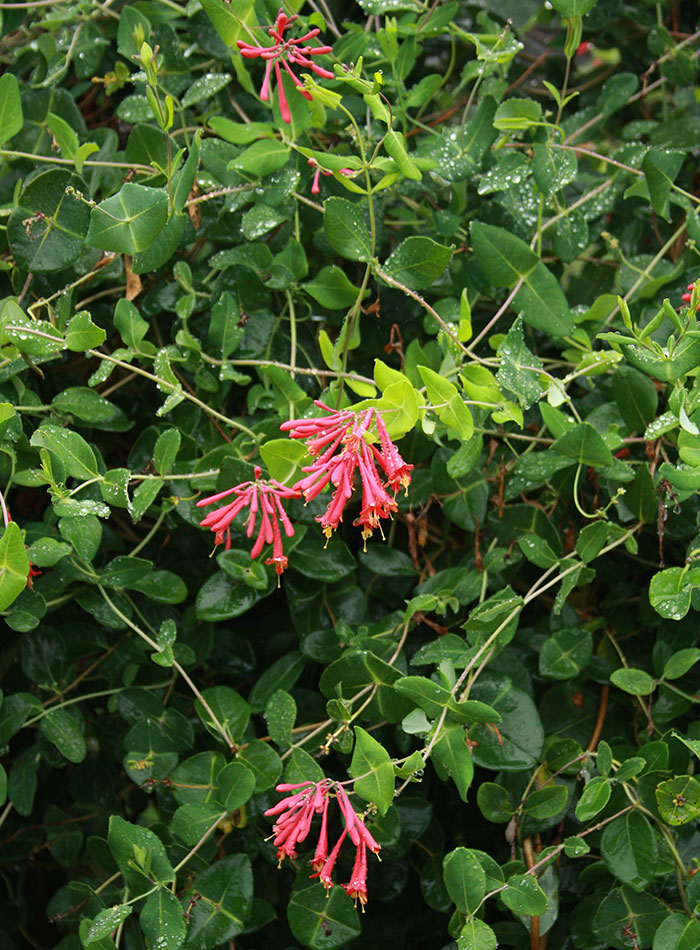 Keep a close eye on your more delicate shrubs and perennials during a hard freeze. Red bird of paradise (Caesalpinia pulcherrima, Zones 9–11), bougainvillea (Bougainvillea spp., Zones 9–11), and honeysuckle (Lonicera spp. and cvs., Zones 3–10) are all frost sensitive and should be protected with frost cloth or old sheets during cold spells.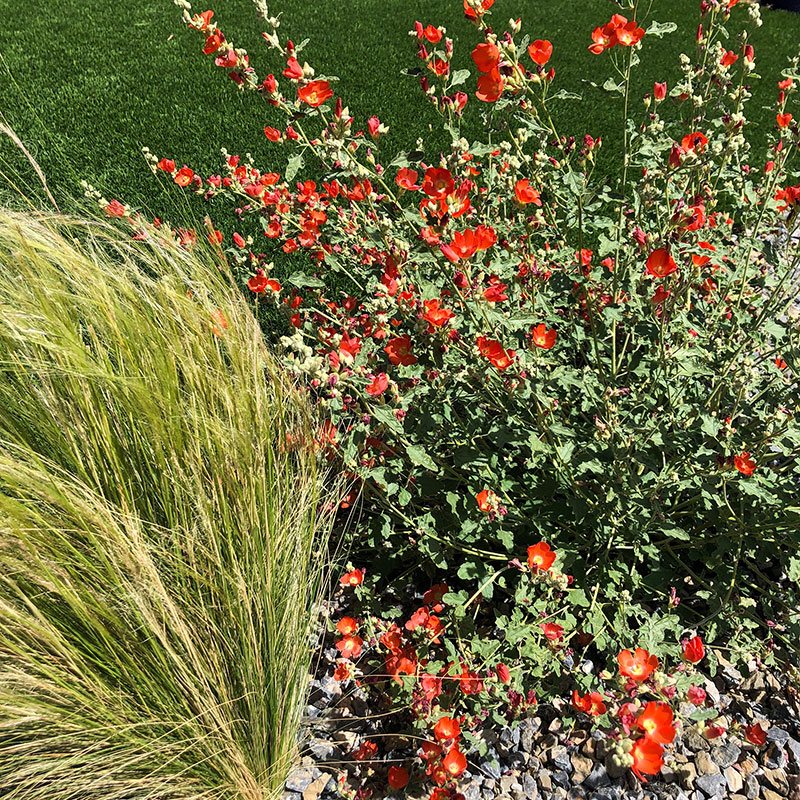 Mallows are a no-nonsense way to bring some color into your winter landscape. Just because it's winter doesn't mean your garden should be colorless in the desert. Our mallows are a constant form of orange and silver delight in our gardens.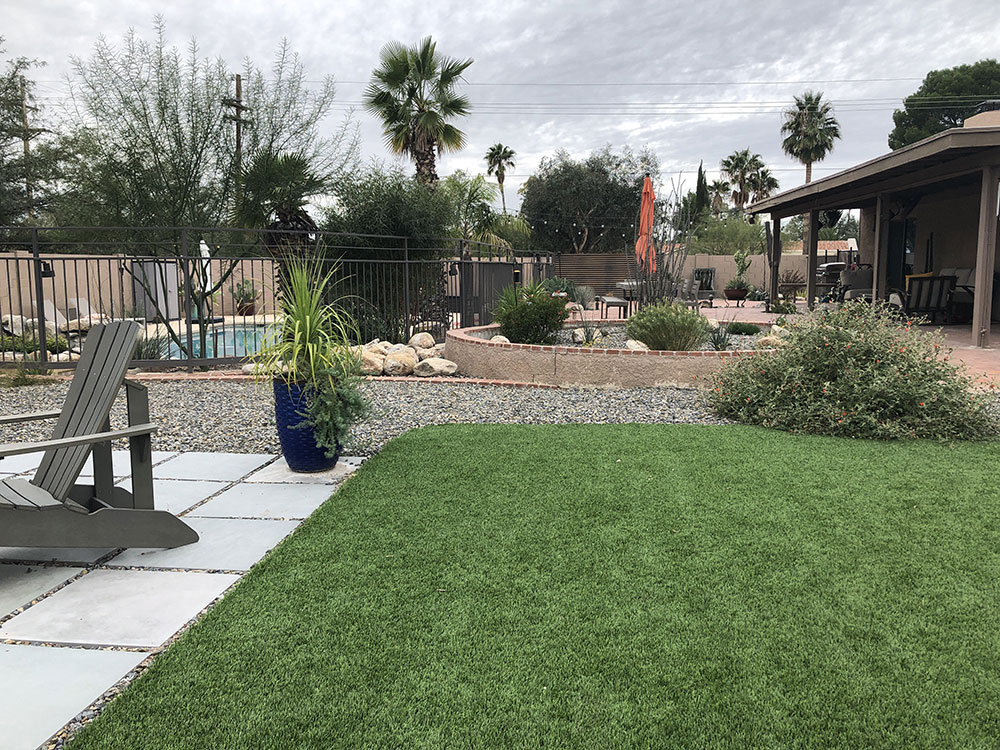 Artificial turf is a great way to reduce your water usage and bring year-round green envy to your yard. Turf has come a long way since it was first introduced to residential landscape design. The original turf options were hot to the touch and looked a bit like green moss. Today's turf options are created to hold their blade form and are engineered to stay cooler.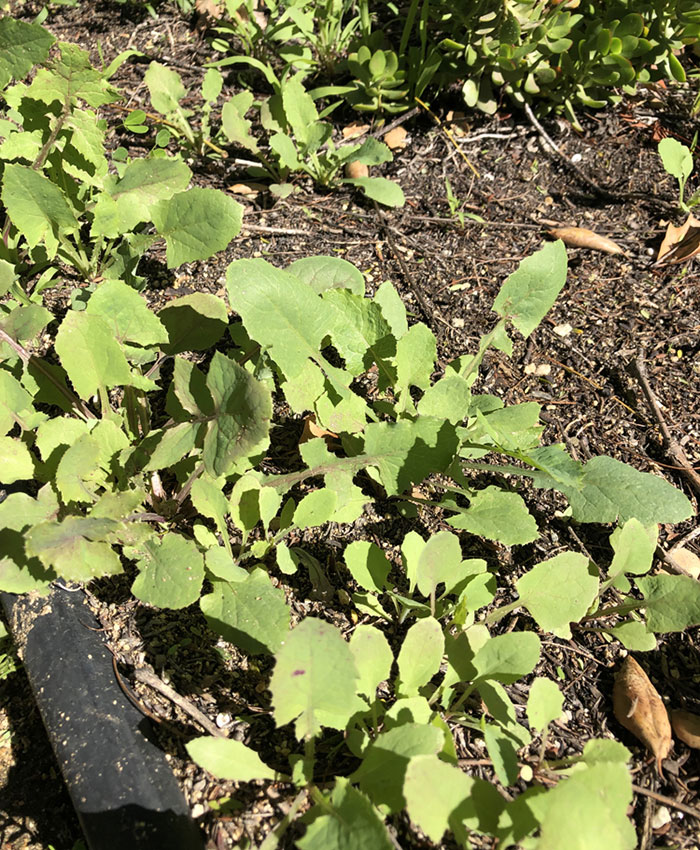 January is a great month for a garden clean-up. Take some time to remove fallen leaves and downed branches around your yard and plant beds. Leaving debris around can encourage pests to invade your garden, so it's best to keep everything tidy. Pull those weeds that may have popped up with recent rains while you're at it. You'll thank yourself in the spring.
—Sheila Schultz and Laurel Startzel are a mother-daughter duo who founded Denver Dirty Girls Container Gardening while living in Denver and have continued their business since moving to Tucson, Arizona.