Little kids have Christmas. Gardeners have spring. To anyone who loves plants, this is the most wonderful time of the year. As warmer weather approaches, gardeners across the country eagerly anticipate the first day they can browse the colorful rows of plants at their local garden center or nursery and fill their wagons with new goodies for their garden. But if you're trying to avoid maxing out your credit cards, it's a good idea to make a plant shopping list.
To help you make better, smarter shopping decisions this spring, we asked regional experts across the country to pick a handful of plants that no gardener in their region would regret buying. Any of these perennials, shrubs, and trees would be a valuable investment in your garden and worthy of a spot on your spring shopping list.
Find great shopping-list plants for the Southern Plains below, and listen to this episode of the Let's Argue About Plants podcast to find even more plant recommendations.
---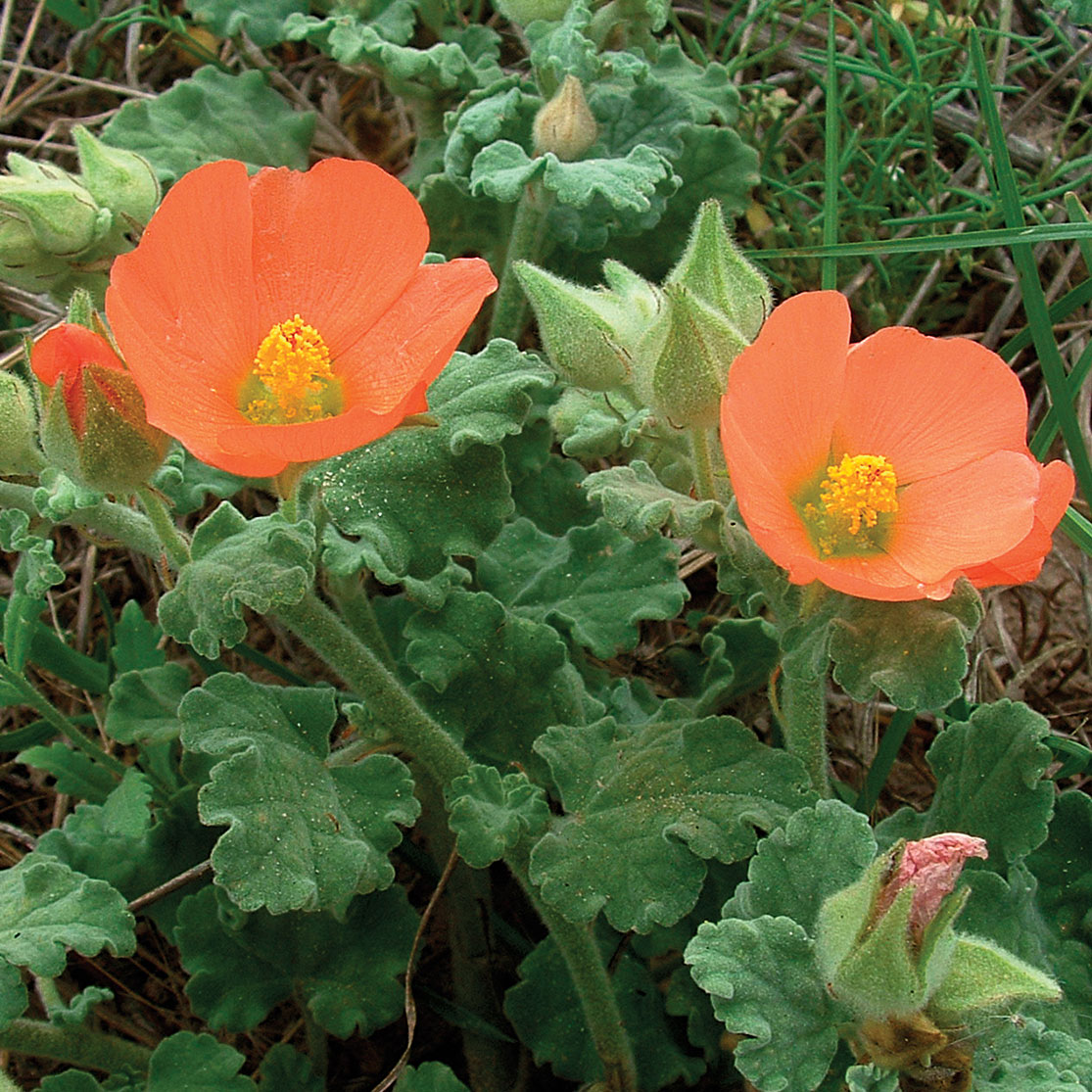 1. Woolly globemallow
Name: Sphaeralcea lindheimeri
Zones: 8–10
Size: 1 to 2 feet tall and wide 
Conditions: Full sun to partial shade; well-drained soil
Native range: Texas
Woolly globemallow has apricot-orange, cup-shaped flowers that are complemented by grayish-green, fuzzy leaves. This species of Sphaeralcea is found naturally growing only in Texas, making it endemic to the state. The most prolific bloom is in spring, but it can blossom intermittently into fall. These beautiful flowers are visited by many pollinators, especially our native bees. The natural trailing growth habit makes a lovely flowering ground cover. Woolly globemallow is a low-maintenance plant. Once it dies back in winter, it needs only to be cut back once to produce a flush of new growth in spring.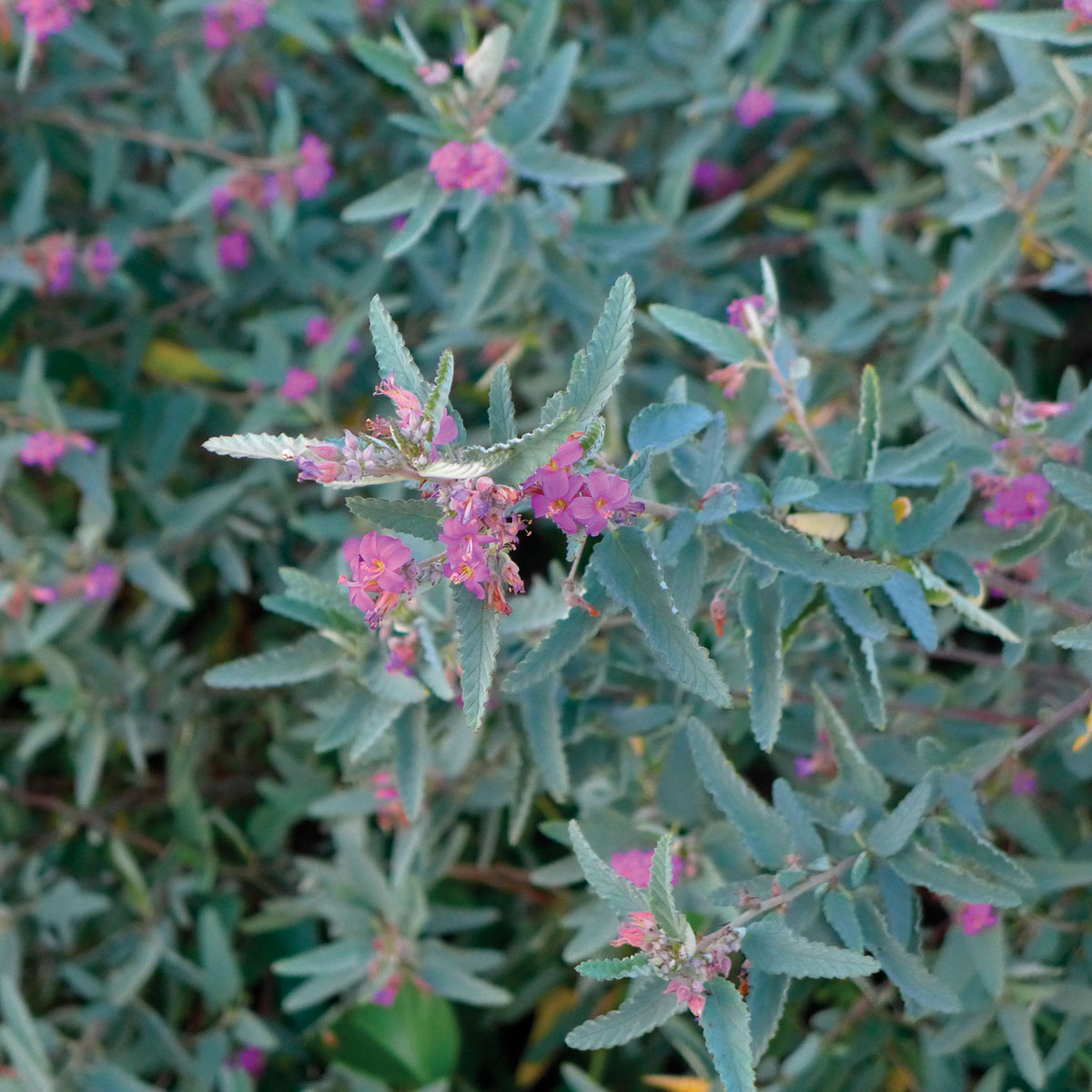 2. Pyramid bush
Name: Melochia tomentosa
Zones: 8–11
Size: 2 to 4 feet tall and wide
Conditions: Full sun; well-drained soil
Native range: Southern Florida, southern Texas into Mexico, Brazil
When in bloom, pyramid bush is absolutely swarming with small native bees and butterflies. This member of the chocolate family is an obvious favorite of many pollinators, including hummingbirds. Dense, grayish-green foliage and a rounded growth habit make it a showy and interesting shrub choice. The small yet ornate magenta flowers show off all summer and into fall. Pyramid bush is a heat-loving, drought-tolerant plant that will die back in hard freezes but is quick to return in spring. This underutilized and low-maintenance stunner can have a spot in my garden anytime.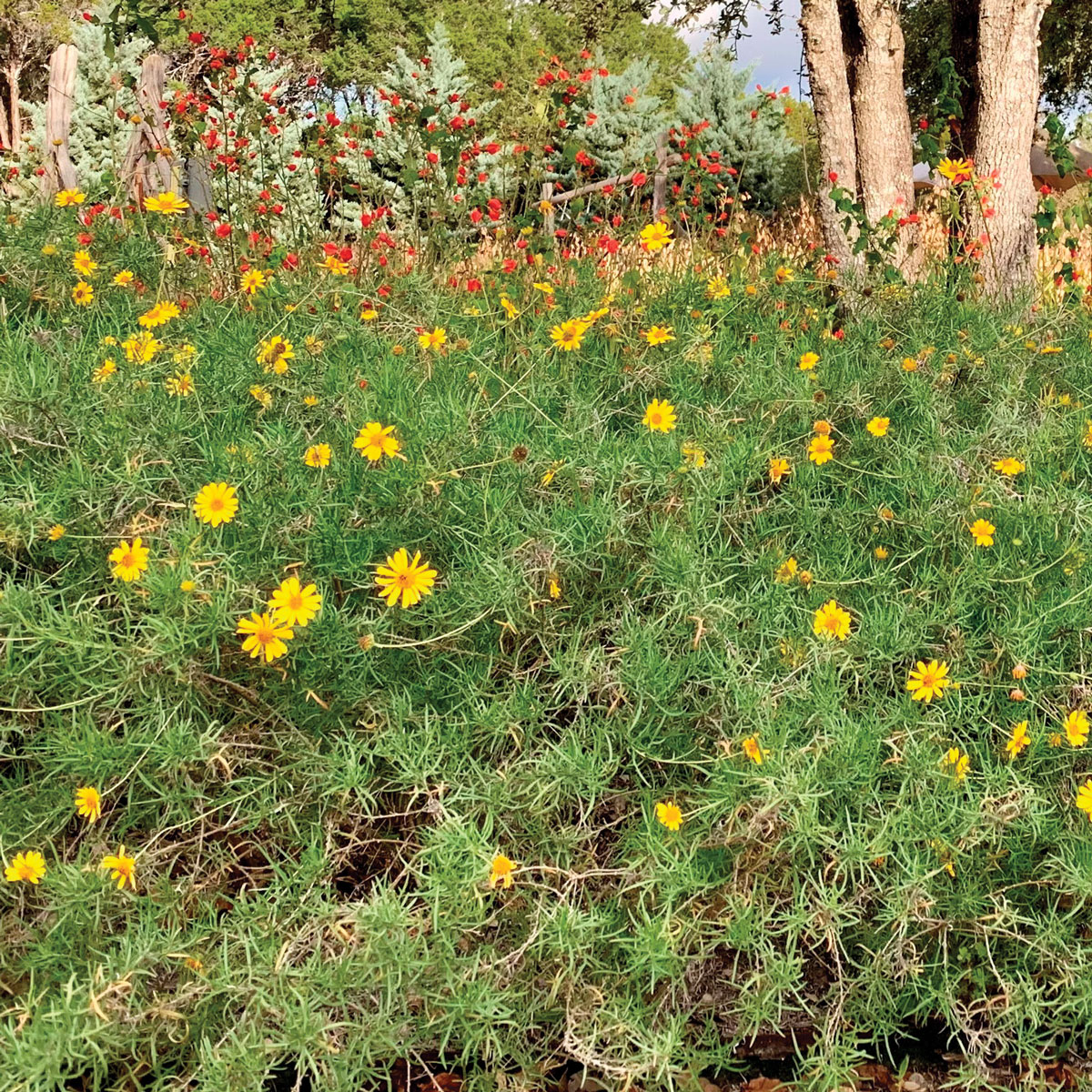 3. Skeleton-leaf goldeneye
Name: Viguiera stenoloba
Zones: 8b–11
Size: 2 to 4 feet tall and wide
Conditions: Full sun to partial shade; well-drained soil
Native range: Southern and western Texas, New Mexico, northern Mexico
Skeleton-leaf goldeneye makes a superb tall ground cover that blooms and thrives in the heat of scorching summer. It can also act as a nice rounded hedge or as an individual flowering shrub. This is a standout plant both in appearance and performance, with its bright yellow, sun-shaped flowers, unique leaf shape, and extreme drought tolerance. "Skeleton-leaf" describes the thin and deeply divided foliage, which boasts a rosemary-like texture. "Goldeneye" hints at the flower's orange center, which is surrounded by bright yellow petals. Each small flower extends above the foliage, dancing in the wind and drawing attention to the bloom. To extend the blossoming time and overall appearance, lightly deadhead spent flowers throughout the season.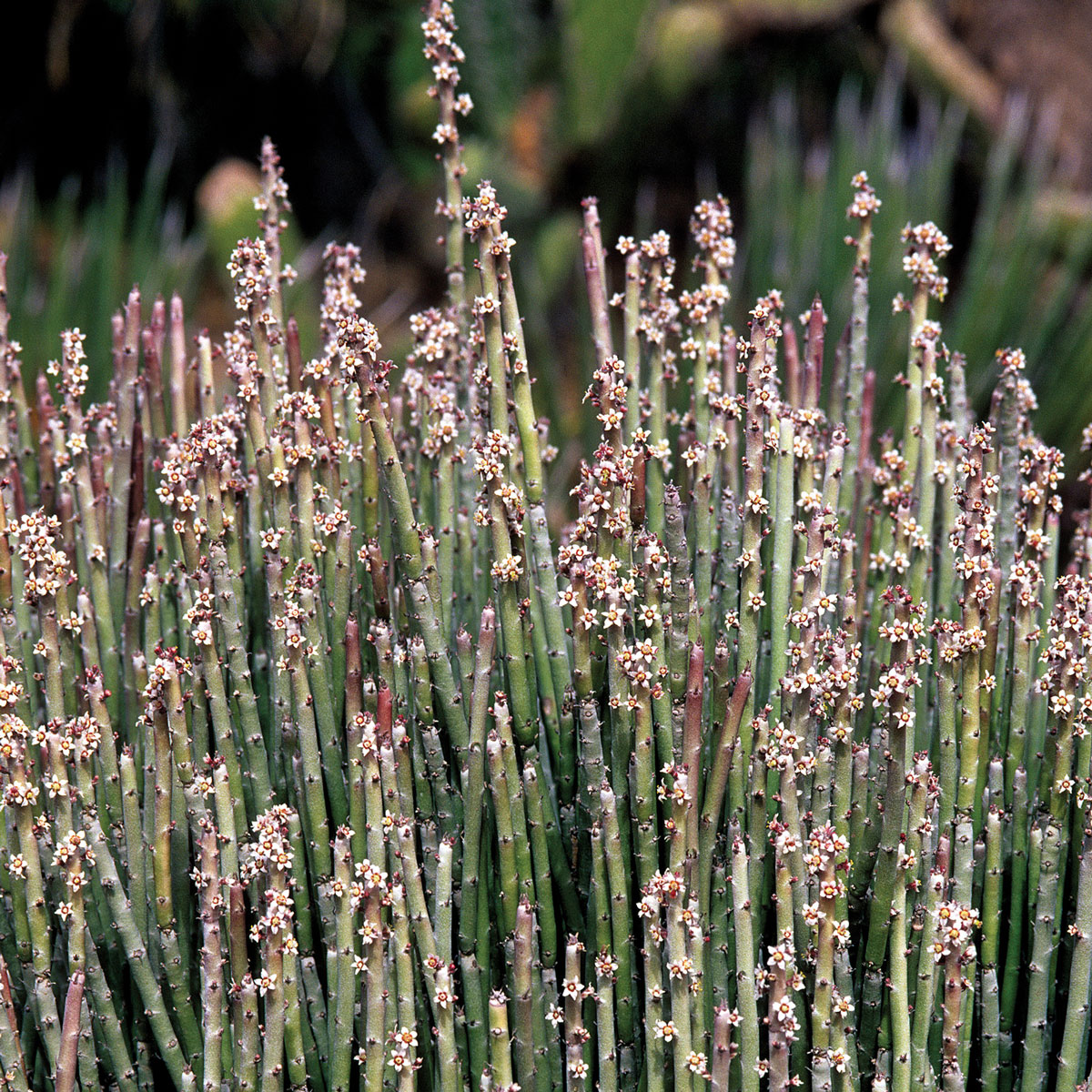 4. Candelilla
Name: Euphorbia antisyphilitica
Zones: 8b–11
Size: 1 to 3 feet tall and wide
Conditions: Full sun to partial shade; well-drained soil
Native range: New Mexico, Texas, Mexico
In Spanish, candelilla means "little candle," which is a suitable description of this unique plant that has been used historically to make candle wax. Clusters of pencil-size smooth, succulent stems stand tall from season to season. These unique, waxy green stems are leafless except for a very brief period. On new growth, tiny slender leaves appear, only to fall off shortly thereafter. In response to rain, interesting small flowers bloom at the end of the stems throughout summer. Its growth habit and high drought tolerance make candelilla a great container candidate. Once established, its water use is low. It's no surprise that this oddball thrives in xeric plantings, is ideal for narrow plantings due to its upright shape, can be planted in mass or in distinct clumps, and serves as an eye-catching addition to any landscape.
---
Amy Galloway is a horticulturist at the Lady Bird Johnson Wildflower Center in Austin, Texas.