Design
8 Ways to Save Money at the Garden Center
Believe it or not, it is possible to stay on budget without sacrificing quantity or quality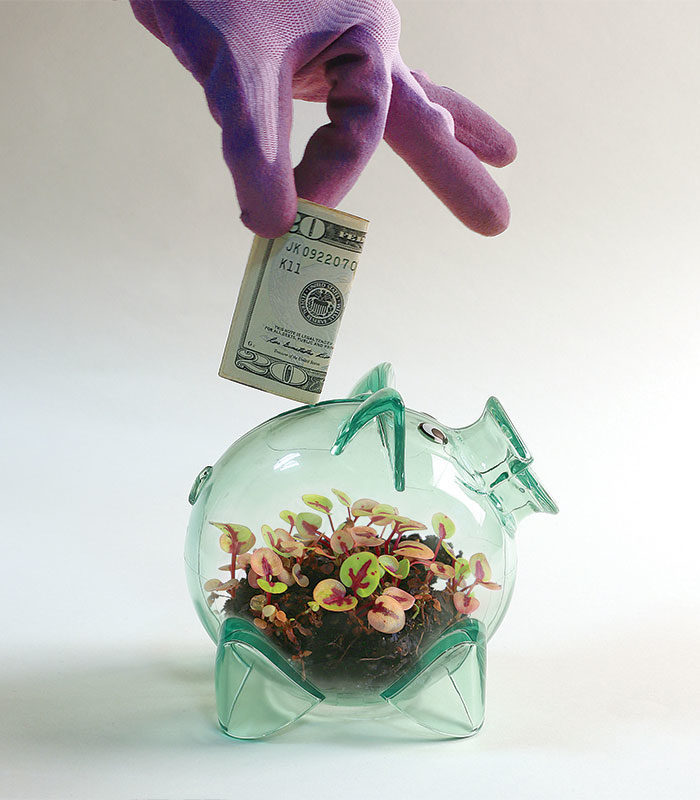 We've all been there: You head for the checkout counter at the nursery and you have a general ballpark number in mind—until the register tallies and you're $40, $50, or $100 over your budget. How does it happen? You think you're being reasonable about everything you put in your cart, but the credit card bill says otherwise. If you're looking to reduce costs (and who isn't?) or looking for a way to simplify your garden shopping, the following tips can help. Best of all, they'll cut down on the landscaping bill without sacrificing the high-quality plants, potting soil, and other gardening must-haves that you love.
Learn more: Where to Find Garden Supplies on the Cheap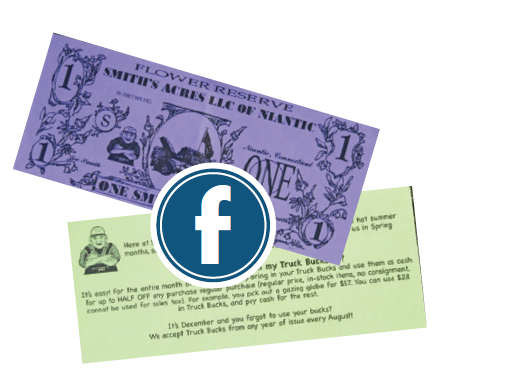 Become your nursery's Facebook friend
Many garden centers offer "reward bucks" or similar buyer reward programs with purchases, or they may post exclusive coupon-type offers on their website or Facebook page. Take advantage of your retailer's generosity, and make sure you sign up. Usually there is no charge to do so, and the payoff is significant.
Visit the recycling center for free mulch or compost

For projects requiring more than your backyard compost pile can churn out, hit your municipality's composted leaf giveaways. (What do you think they do with all the curbside leaves they collect?) You may have to pick out the occasional beer can or plastic debris, but quantity beats quality, as long as it's decent organic matter.
If your town doesn't have any offerings, horse stables are a gold mine of decomposable organic matter in the form of stall bedding. It also comes with an ammonium nutrient starter free of charge. Just remember to let it compost before spreading it on the garden. How do you know when it has rested long enough to use? It won't smell at all.
Look for bonus packs
How can you beat eight plants for the price of six? Multiple seedlings per cell pack happen frequently, especially with veggies and herbs. When perusing the veggie transplants in cell packs, look for multiple plants per cell. If plants are carefully pried apart and planted correctly, there's a good chance they'll survive.
Also, think about whether you really need eight 'Brandywine' tomato plants. Consider divvying them up instead. Get together with your gardening buddies and form a plan of attack for springtime. If three people divide three six-cell packs, everyone gets at least two transplants of each variety. Unless you're planning to open a taco stand or something, do you really need six jalapeño pepper plants? You'll just end up with 30 jars of pickled jalapeños in the pantry, like I did. Try the same thing with seeds. A great way to scratch your gardening itch in February is to host a seed swap or group ordering party. Why pay $3.50 for a pack of 20 zucchini seeds when you'll plant four?

Tip: Forget flowers
Gardeners, especially newbies, seem conditioned to buy only what is in bloom. Summer- and fall-flowering perennials and ornamental grasses won't look like much in the spring retail pot, but if you do your research before shopping, you can take advantage of a great selection and quality; then enjoy their flowers in their peak season.
Give a smaller size some love
A group of my gardening pals and I drive nearly 200 miles each spring to shop at a certain greenhouse that does its own propagation. We have the choice of buying a certain plant in a cell pack, 4-inch pot, or larger size. It's a rare opportunity to get new and/or unusual perennials and annuals in wee, inexpensive pots. Many growers offer smaller pots (4½-inch, or quart-size) early in spring, then switch to only larger sizes as the season progresses. If you've got the patience and don't require instant impact, this is a great way to fill in the garden without breaking the bank to do it.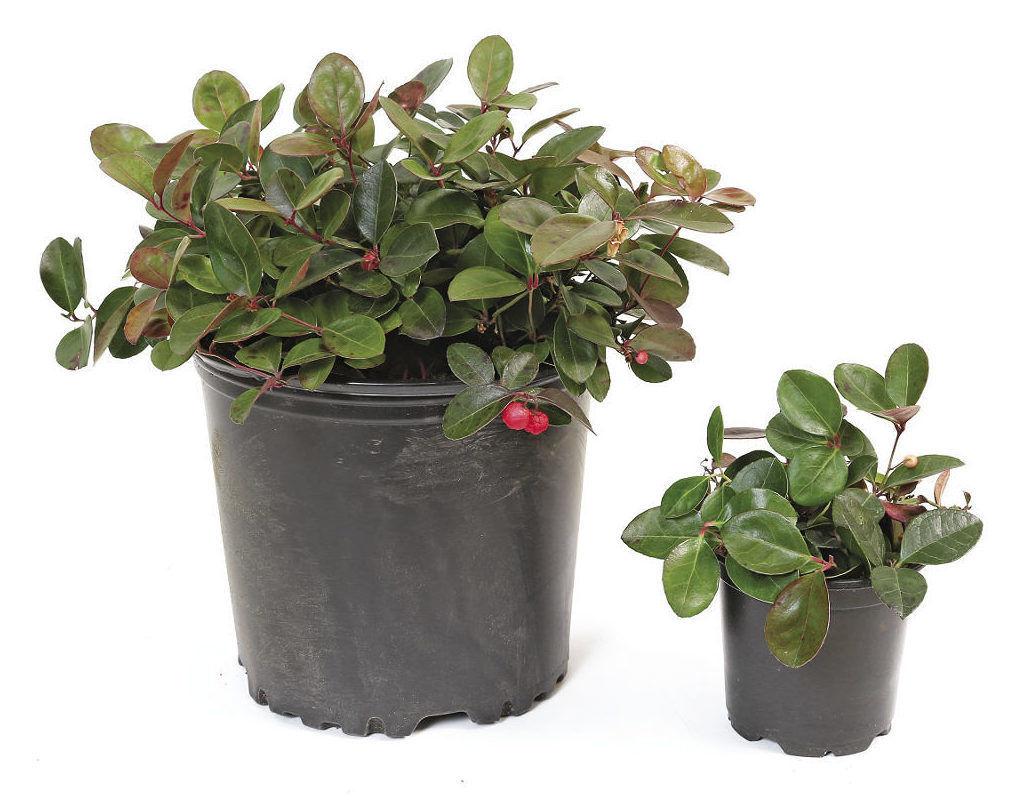 Ask for the "grower's mix"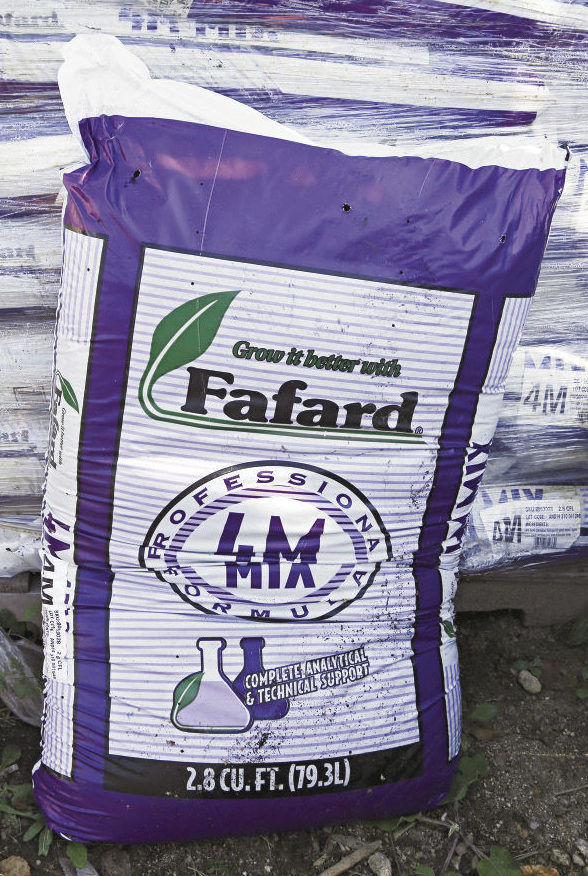 Many retail greenhouses and nurseries will sell big bags (2.8 or 3.0 cubic feet or compressed bales) of the same high-quality growing media that they use. Aeration is what makes commercial peat and bark mixes wonderful. You're paying for critical pore spaces for air and water (the bales have to be fluffed, of course). Big bags of commercial mix are generally cheaper than the smaller, standard consumer options and will yield much better results for your containers and hanging baskets.
Don't be tempted by the dirt-cheap, little bags of dank, dark, dense "potting soil" that seem to be the norm at big box stores, though. These soils have poor aeration and often include sand that does nothing but make the bag heavier.
Avoid the plant hospital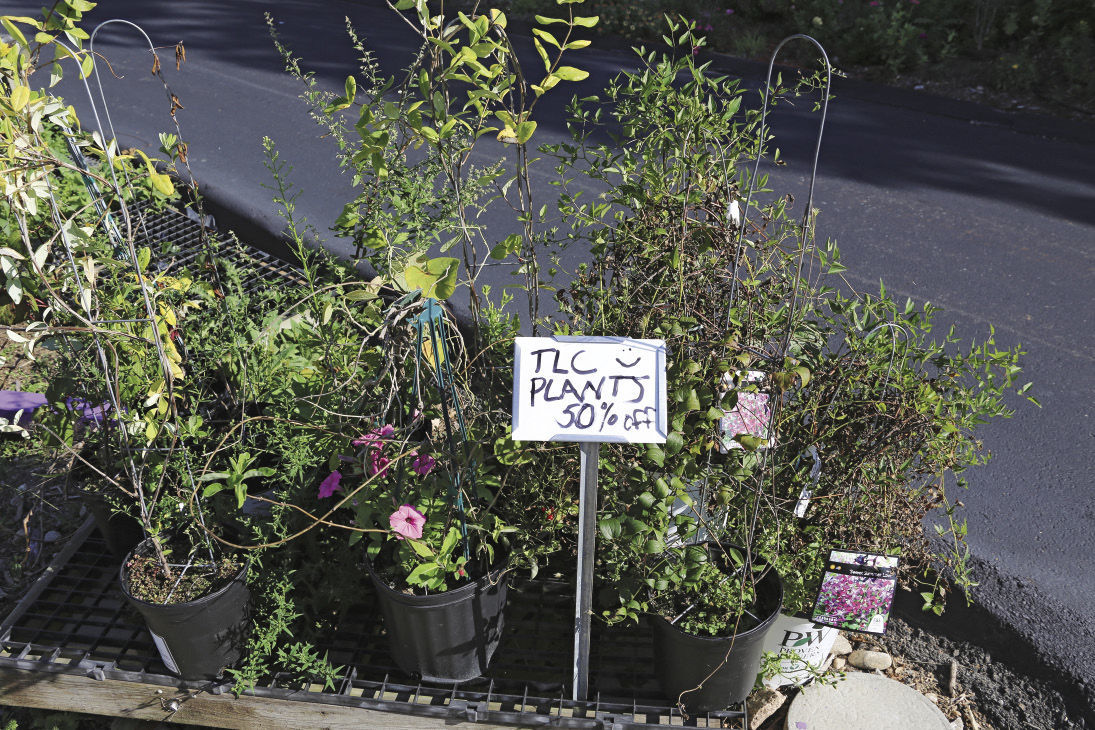 This is a personal pet peeve, and some will disagree with me. I am not seduced by the 50-percent-off TLC sign. Plants are perishable. They can become overgrown, root-bound, and possibly harbor pests or pathogens. Don't pay to take trouble home. Reward your retailer for growing or carrying top-quality plants by buying them. A healthy, hearty plant is a great investment.
What about end-of-season blowout sales, though? Early autumn is a great time for planting perennials and shrubs. If you've got a specific need, your site is prepared, and you're ready to plant ASAP, then go for it—but only if the plants are in decent shape. I have found that the shade perennials and shrubs, sold from a lathe house or some other shaded structure, are usually in better shape late in the season.
Don't shop right before Mother's Day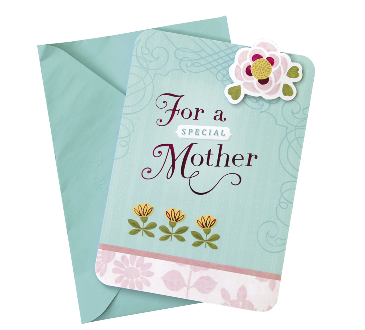 Garden centers and retail nurseries make an astonishing percentage of their sales in the spring, culminating in Mother's Day, THE holiday for most plant retailers. The inventory will be spilling over, but you'll be hard-pressed to find any deals. Please be that shopper who waits just a couple more weeks—until after Memorial Day—and you'll be more apt to find good deals, or at least a percentage off regular prices. The other bonus is a less-harried staff that will be very pleased to see you and able to offer you sage advice on how to care for the plants you spend your hard-earned cash on. Just remember: The later in the season you plant, the more you may need to nurture things along during hot, dry spells.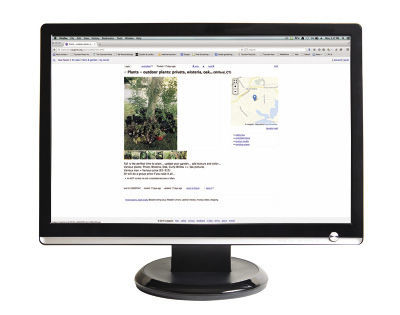 Hit up Craigslist for plant sales
Spring tag or yard sales often feature plant divisions from the homeowner's garden. Be ready to pounce on those cheap offerings along with that slightly faded tablecloth. Craigslist is a great resource for finding out which one of the multitude of sales in a given weekend will have plants thrown into the mix.
Also, never visit a fellow gardener's home without a stash of plastic grocery bags, a small shovel, and maybe a nursery pot or five. Leave these items discreetly in your vehicle, of course. But as you walk through the garden, there will be moments of, "Oh, I should give you some of this (or that) next time you come over." Since you are prepared, get it NOW. And despite copious guidelines on proper transplanting seasons and techniques, know that there is no right or wrong season to score free plants.
---
Tips
What You Should (Almost) Never Buy From the Nursery
Certain perennials are vigorous and easily divided or produce a plethora of seedlings. They are the ones you'll see most often at tag sales or are the plants that friends will most likely give you. Incidentally, most of these perennials do best with fairly frequent dividing, so you're helping out your friend as well.
Sun perennials
| | | |
| --- | --- | --- |
| Siberian iris (Iris sibirica, Zones 3–8) | Daylily (Hemerocallis spp. and cvs., Zones 3–10) | Bee balm (Monarda didyma and cvs., Zones 4–9) |
Shade perennials
| | |
| --- | --- |
| Variegated Solomon's seal (Polygonatum odoratum var. plurifbrum 'Variegatum', Zones 3–9) | |
---
Holly Scoggins is an associate professor of horticulture at Virginia Tech.
Photos: Danielle Sherry; Bimarto Sasri/dreamstime.com; Hywit Dimyadi/dreamstime.com; Michelle Gervais, Melissa Lucas, Jennifer Benner, Stephanie Fagan, cbaile19/courtesy of commons.wikimedia.org, Steve Aitken
View Comments