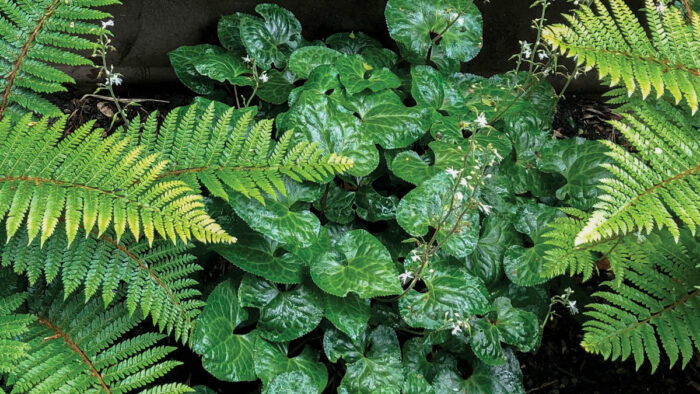 Little kids have Christmas. Gardeners have spring. To anyone who loves plants, this is the most wonderful time of the year. As warmer weather approaches, gardeners across the country eagerly anticipate the first day they can browse the colorful rows of plants at their local garden center or nursery and fill their wagons with new goodies for their garden. But if you're trying to avoid maxing out your credit cards, it's a good idea to make a plant shopping list.
To help you make better, smarter shopping decisions this spring, we asked regional experts across the country to pick a handful of plants that no gardener in their region would regret buying. Any of these perennials, shrubs, and trees would be a valuable investment in your garden and worthy of a spot on your spring shopping list.
Find great shopping-list plants for the Northwest below, and listen to this episode of the Let's Argue About Plants podcast to find even more plant recommendations.
---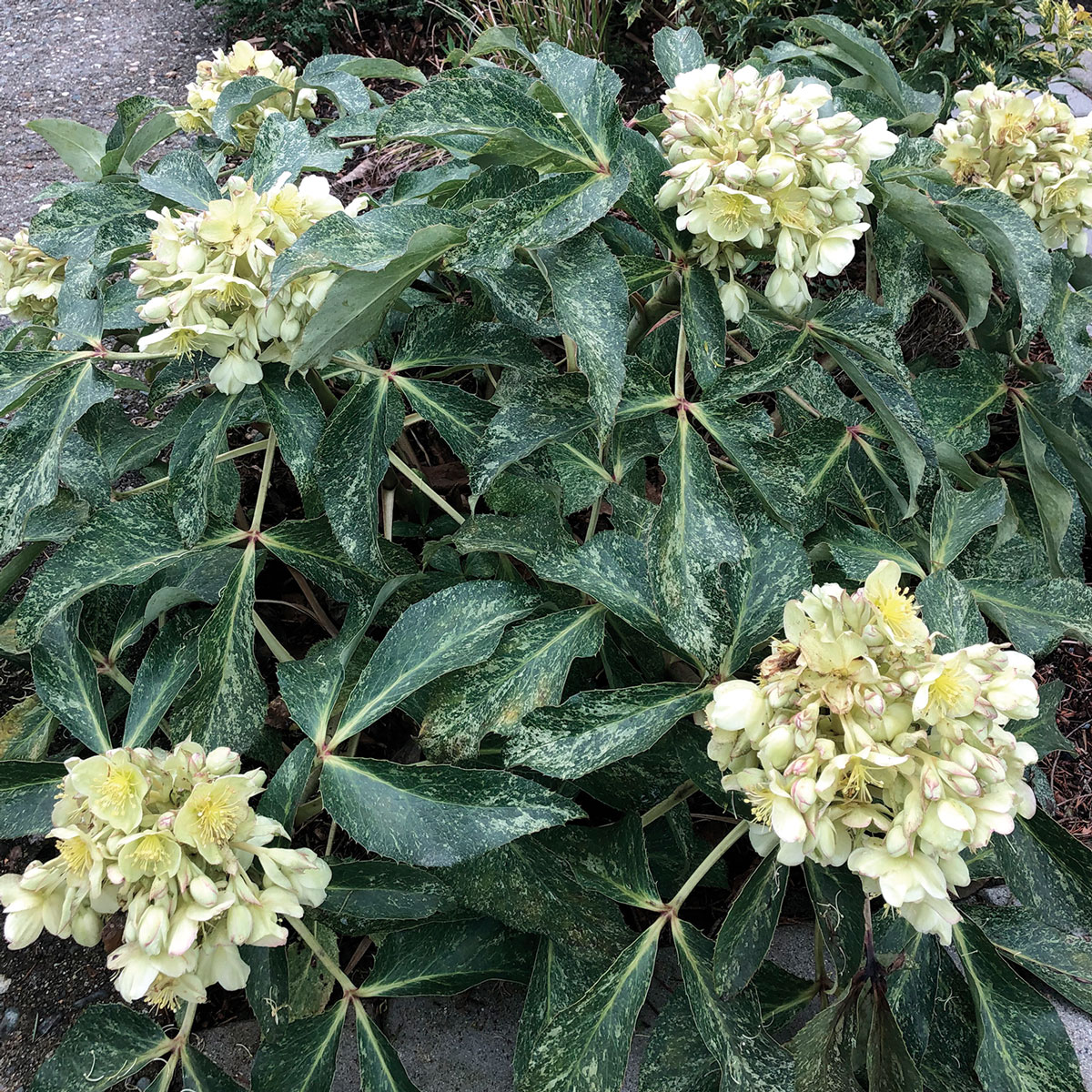 1. 'Snow Fever' hellebore
Name: Helleborus argutifolius 'Snow Fever'
Zones: 7–9
Size: 18 to 24 inches tall and wide
Conditions: Partial shade; evenly moist, well-drained soil
Native range: Corsica
This hellebore is remarkable for its showy leaves and winter flowers. Its stiff, speckled foliage forms a tidy textural mound that remains mostly unscathed in our region's winters, and it is quite drought tolerant once established. Large, creamy white blooms come out in March, held in clusters that can reach 6 to 8 inches across. Flowers persist for weeks and are easily seen because they sit facing outward on top of the plant. I jokingly call this plant "the winter hydrangea" because of the blooms' showy and spherical shape. New foliage comes out whitish with pale purple overtones, adding even more interest in late winter. It works well as a specimen plant or when used in multiples for contrast next to plants with dark green, blue, or purple foliage.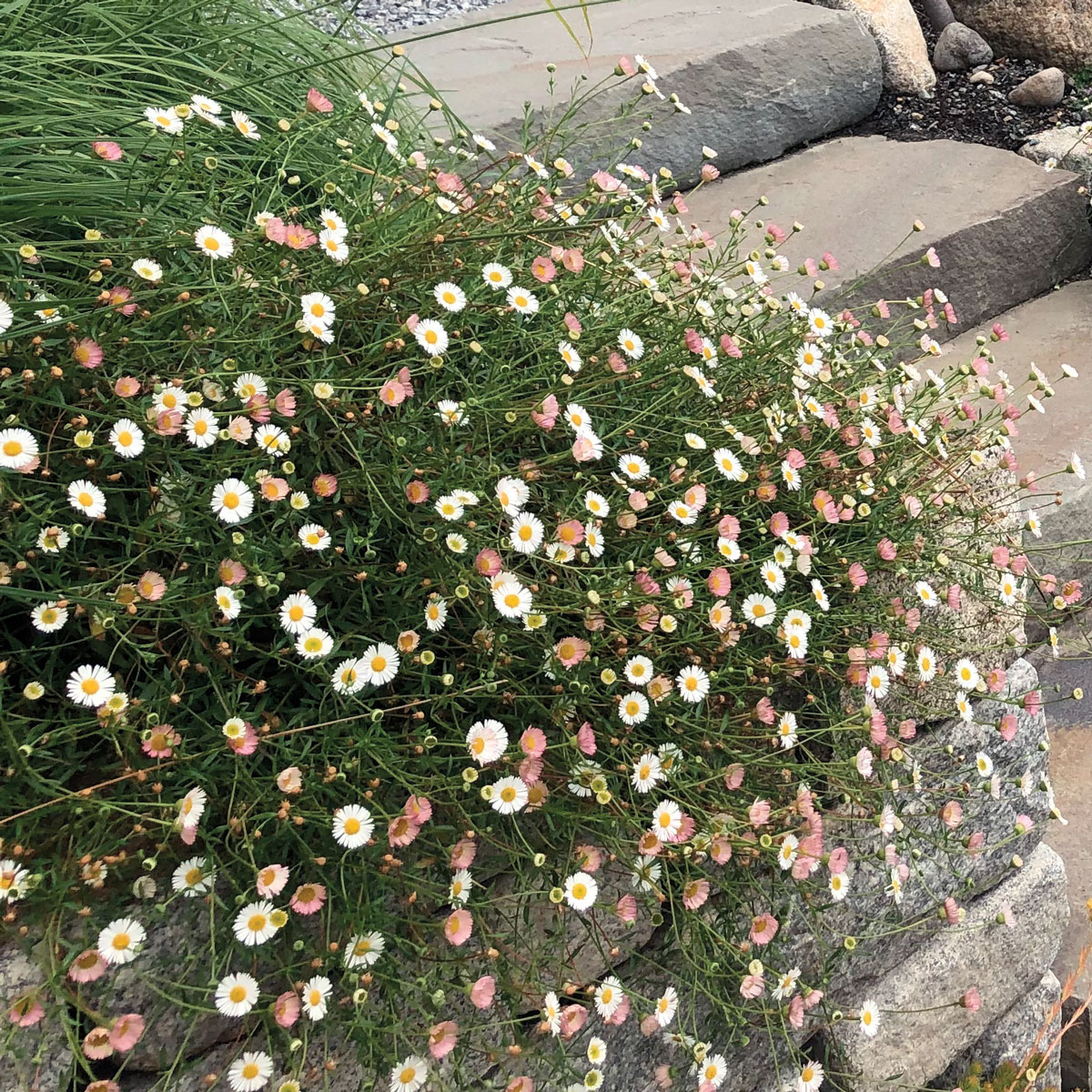 2. 'Profusion' Santa Barbara daisy
Name: Erigeron karvinskianus 'Profusion'
Zones: 7–10
Size: 10 to 12 inches tall and 24 to 36 inches wide
Conditions: Full sun to partial shade; moist to dry, well-drained soil
Native range: Mexico
If you are looking for a drought-tolerant ground cover that blooms from spring to frost, this is a plant to add to your list. It looks great draping over a sunny rockery, in containers, on the edge of an open border, or planted among grasses and perennials where its short stature won't get lost. You can also sow this plant into cracks in rockeries to give your garden a romantic feel. The tiny daisy-like blooms come out white and then slowly turn to pale pink over time. Most importantly, it does not spread rampantly by root runners and can be cut back midseason if it trails too far. This low-maintenance ground cover will go the extra mile for you with a very long bloom season.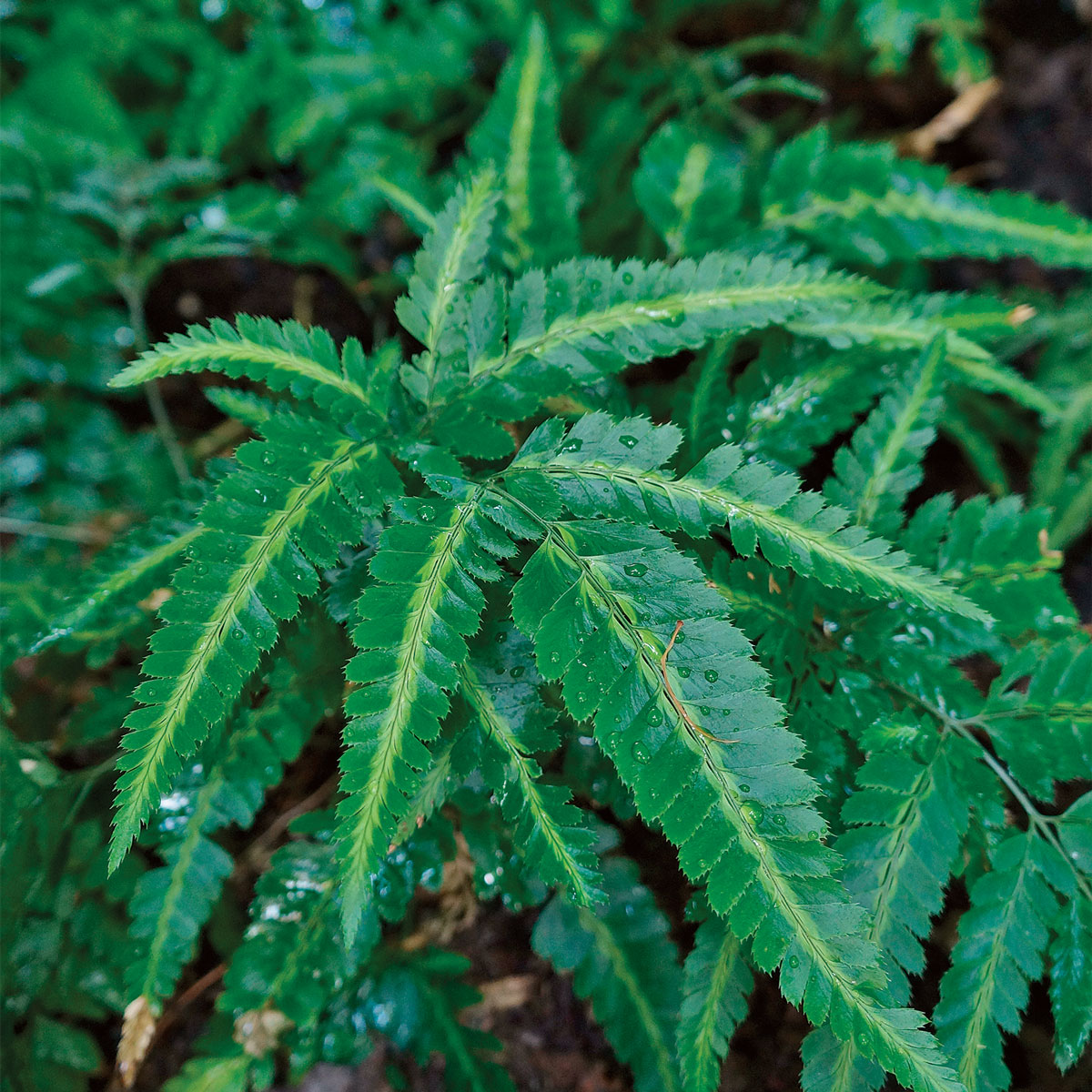 3. Variegated East Indian holly fern
Name: Arachniodes simplicior 'Variegata'
Zones: 7–9
Size: 18 inches tall and 18 to 24 inches wide
Conditions: Partial to full shade; moist, well-drained soil
Native range: India, China, Japan
This eye-catching fern has an upward-sweeping habit and delicate, shiny, evergreen leaves that are dark green with a yellow stripe radiating from the midrib. Mine has been growing successfully under an eave in the corner of my garden for several years. I use the foliage in bouquets because its stiff, spiky texture is a good contrast to many garden plants. In its native habitat it can be found growing in cliff crevices as well as along stream banks, so water needs are variable. To bring some drama to your shade garden, plant this fern behind a tight bed of dwarf mondo grass (Ophiopogon japonicus 'Nanus', Zones 6–11) or next to large-leaved hostas (Hosta spp. and cvs., Zones 3–8).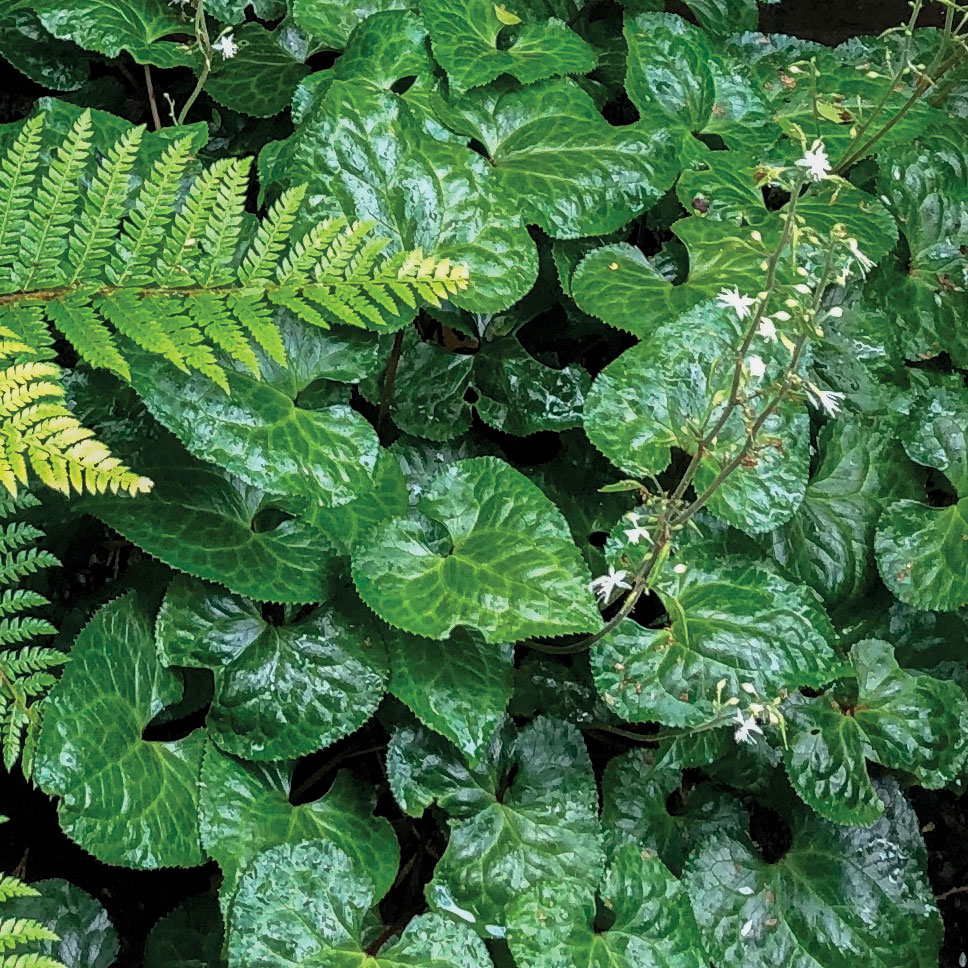 4. Beesia
Name: Beesia deltophylla
Zones: 6–9
Size: 10 to 12 inches tall and 18 inches wide
Conditions: Partial to full shade; evenly moist, well-drained soil
Native range: Southeastern Tibet
Beesia is a constant on my shopping list because of its tough, evergreen, heart-shaped leaves. The glossy green foliage brings light into shady spaces, and in winter the leaves turn a dark bronzy purple with paler veining that highlights the leaves' pillowy texture. Contrasting tiny white blooms sit atop stiff, straight stems in spring and summer. Beesia looks best planted in multiples, lining a shady walkway, or used in swaths at the front of a border. I use it as a foil for other shade-loving perennials, such as Japanese forest grass (Hakonechloa macra and cvs., Zones 5–9), ferns, hardy begonia (Begonia grandis, Zones 6–9), and hostas. This plant literally shines in open, dappled, or deep shade.
---
Lisa Bauer is the owner of Chartreuse Landscape Design in Seattle.