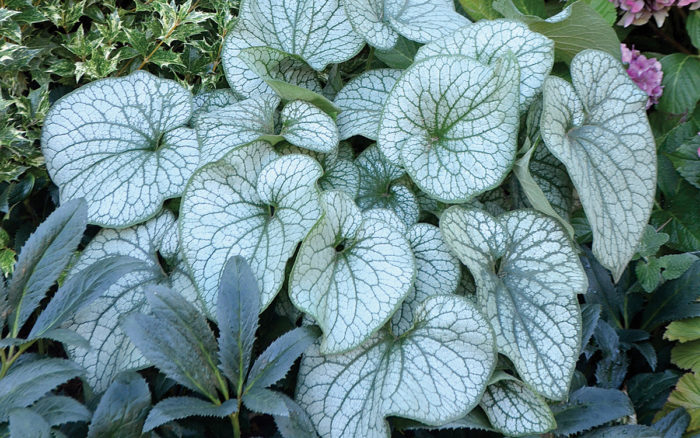 Find foundation-friendly plants for the Southeast below, and read the article by Nick McCullough for even more ideas:
"The most critical aspect of your foundation beds is selecting plants that make an impact but don't overpower the space. You need to include structural plants that will create the framework and architecture of the space, but it's also important to include statement plants to weave the tapestry of the garden together. The blending of these two types of plantings creates foundation beds that are essential to your home."
Read more in Foundation-Friendly Plants.
---
1. 'Mariesii Variegata' lacecap hydrangea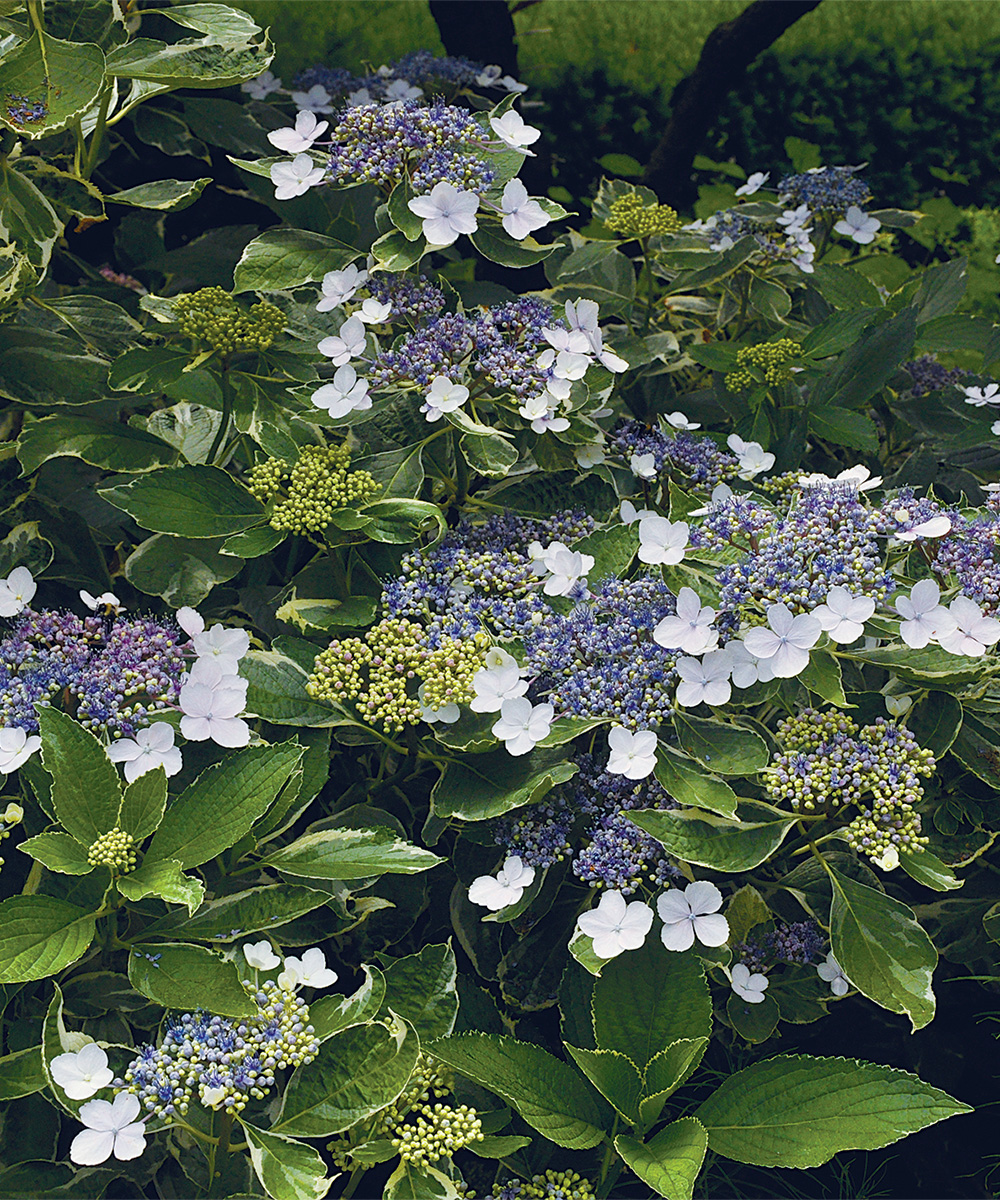 Name: Hydrangea macrophylla 'Mariesii Variegata'
Zones: 5–9
Size: 4 to 5 feet tall and wide
Conditions: Partial sun; consistently moist soil
The big, variegated leaves of this hydrangea provide a great foliar contrast to the mix of deep green boxwoods, laurels, hollies, and yews typically found in foundation plantings. Its delicate flowers can be blue or pink, depending on soil pH, and bloom from late spring to summer. This shrub needs to be watered weekly or more frequently in extreme heat. You may need to consider some deer protection, depending on your local situation.
2. 'Alexander's Great' brunnera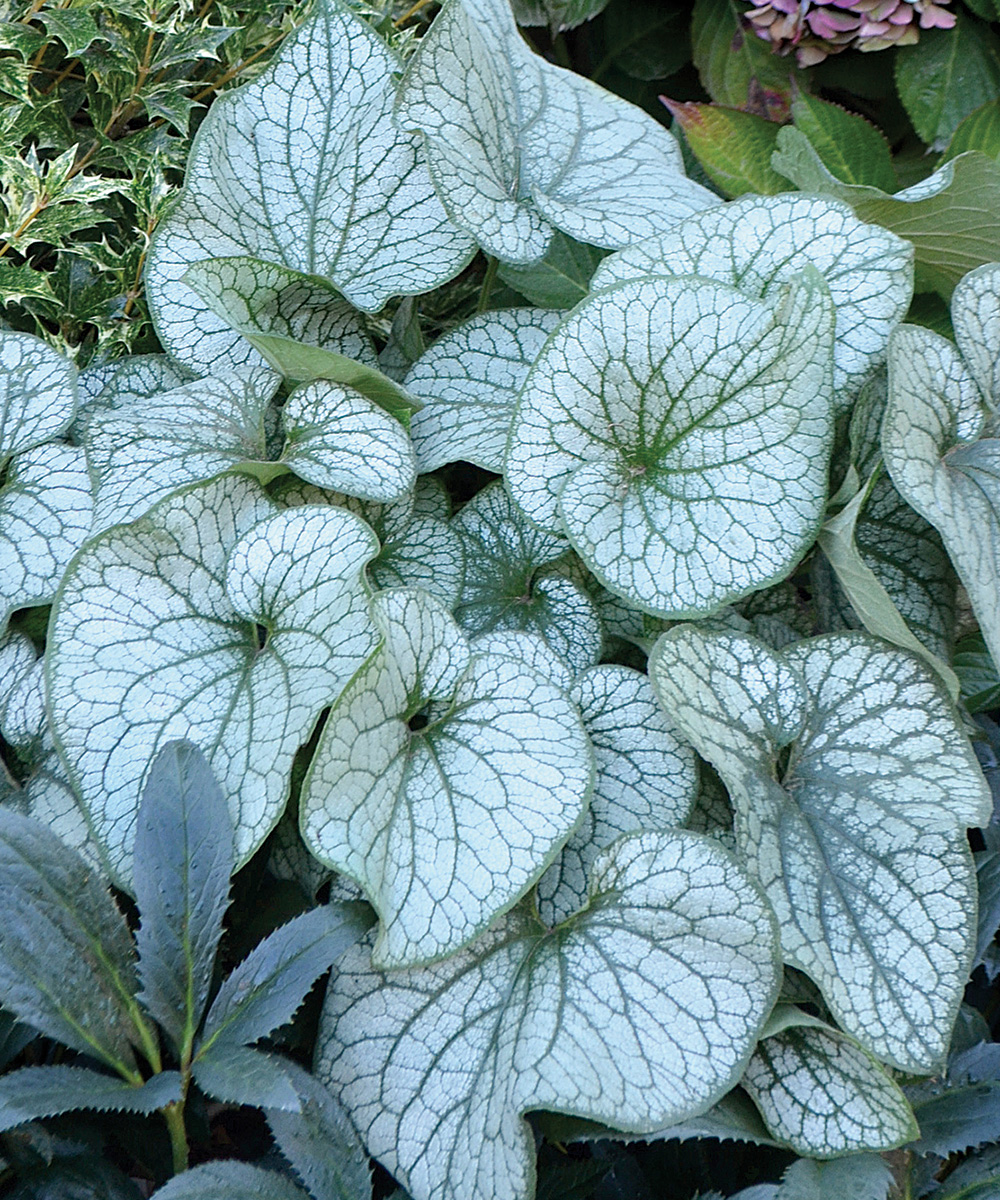 Name: Brunnera macrophylla 'Alexander's Great'
Zones: 4–8
Size: 12 to 18 inches tall and 24 to 30 inches wide
Conditions: Partial shade; average to moist, well-drained soil
We all love hostas (Hosta spp. and cvs., Zones 3–9) for the bold textural contrast they supply; however, deer love them, too. Brunneras, by contrast, are deer resistant, but most are too small to truly replace the function of a hosta in a landscape. This new cultivar fits the bill, with big, bold variegated foliage and a bonus of powder-blue "forget-me-not" style flowers in spring. If you have conditions that support hostas, this is a great alternative.
3. 'Shamrock' inkberry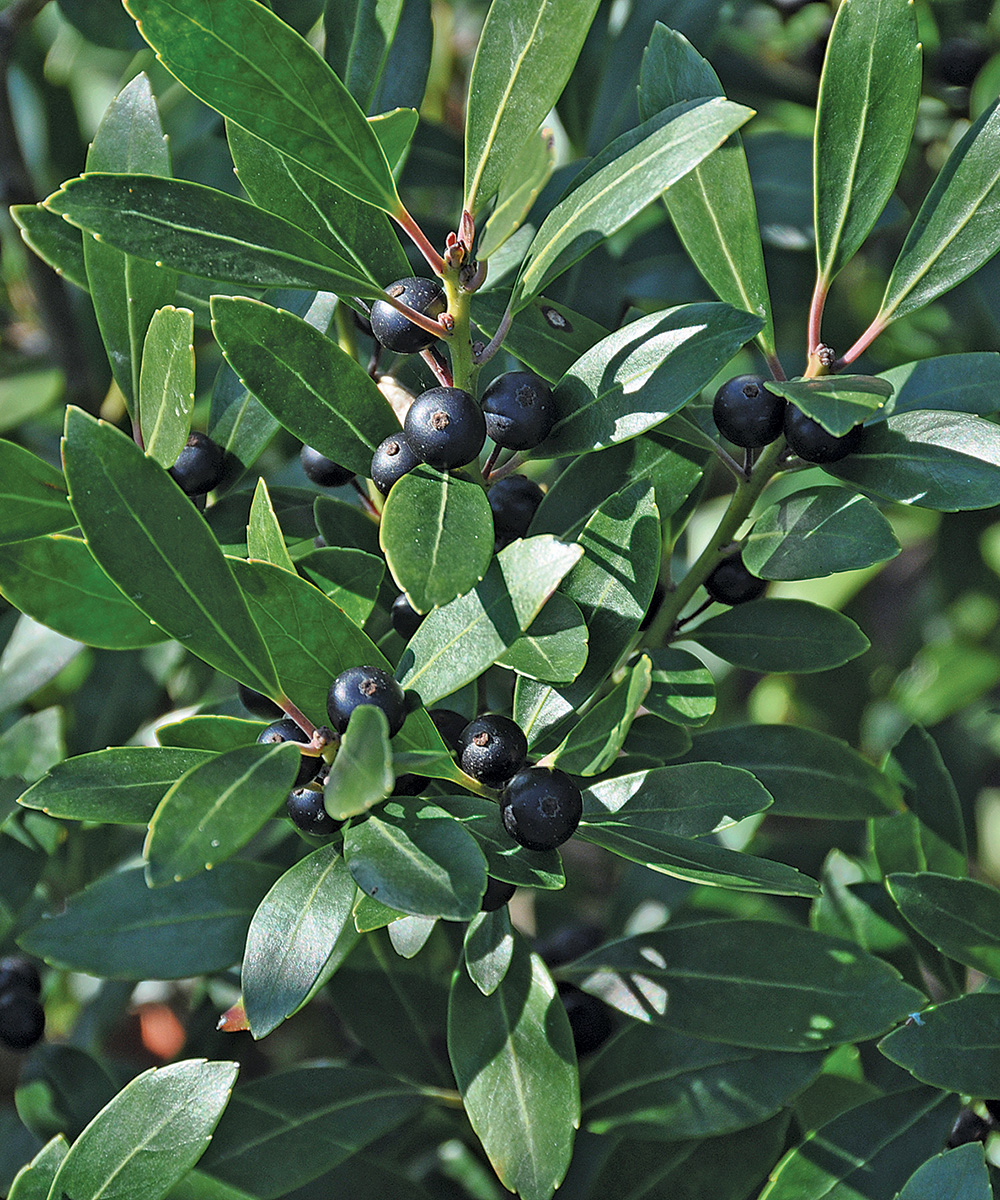 Name: Ilex glabra 'Shamrock'
Zones: 4–9
Size: 3 to 4 feet tall and wide
Conditions: Full sun to partial shade; average to wet soil
If you're "going native" with your foundation plantings, you need a structural shrub that can replace the evergreen appeal of boxwoods (Buxus spp. and cvs., Zones 6–9). Inkberries are one of the few natives that can pull this off. Though they can get a touch leggy compared to boxwoods, 'Sherwood' is a cultivar that resists this tendency more than most. The attractive jet-black drupes, used by early American settlers to produce ink, often persist through winter.
4. 'Madeline' salvia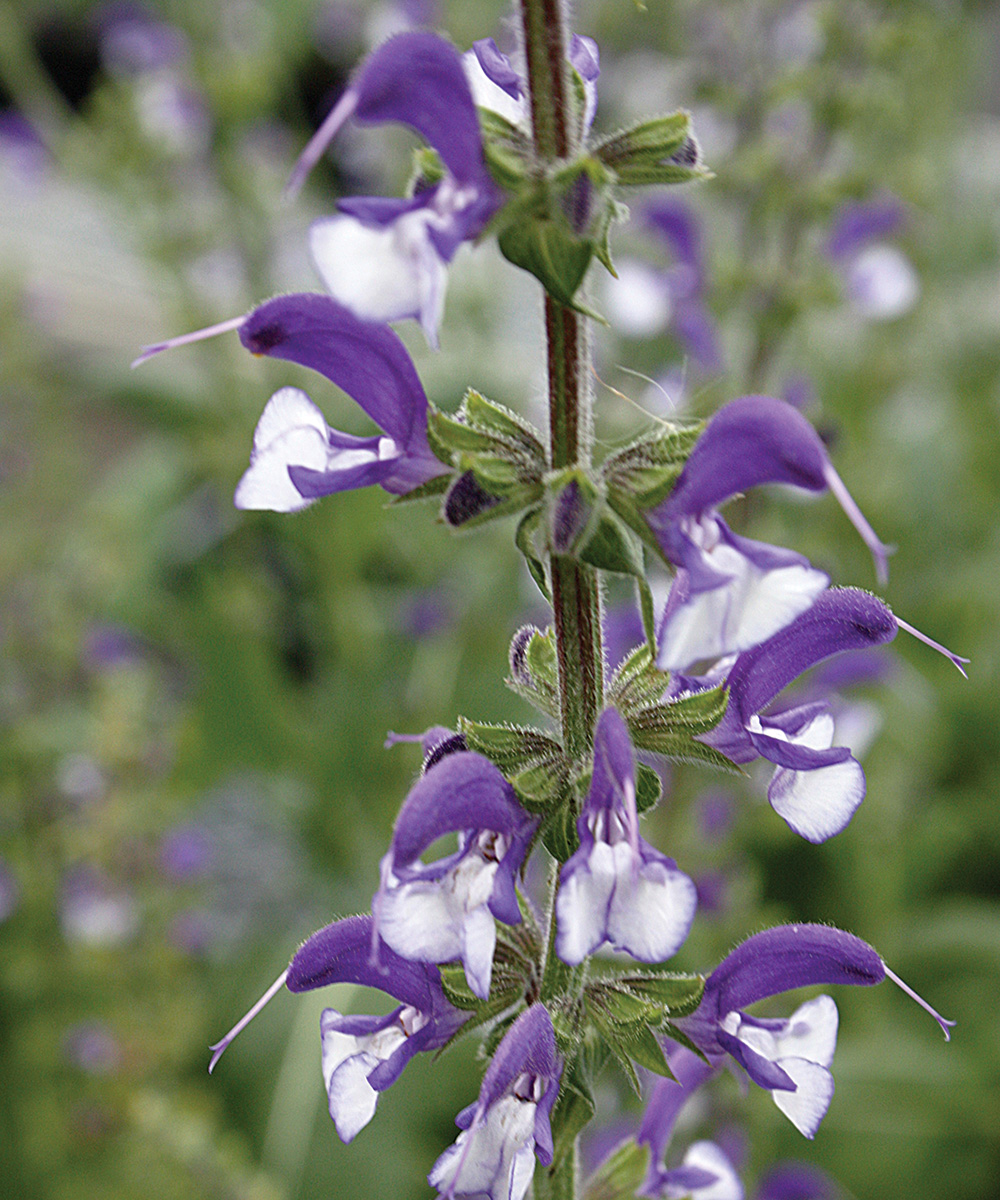 Name: Salvia 'Madeline'
Zones: 4–8
Size: 24 inches tall and 18 inches wide
Conditions: Full sun to partial shade; well-drained soil
This hybrid salvia is a 2009 introduction from renowned Dutch breeder and designer Piet Oudolf. We are in love with the bicolor violet-blue and white flowers, which really pop in the spring garden. The flower stems become darker as they mature, adding more drama to the contrast. Like all salvias, 'Madeline' prefers full sun, is drought tolerant once established, is deer resistant, and isn't picky about soil. It holds up well in rainy conditions and can offer a second flush if cut back after flowering.
---
Roger Clapp is an award-winning landscape designer at Sisson Landscapes in Great Falls, Virginia.