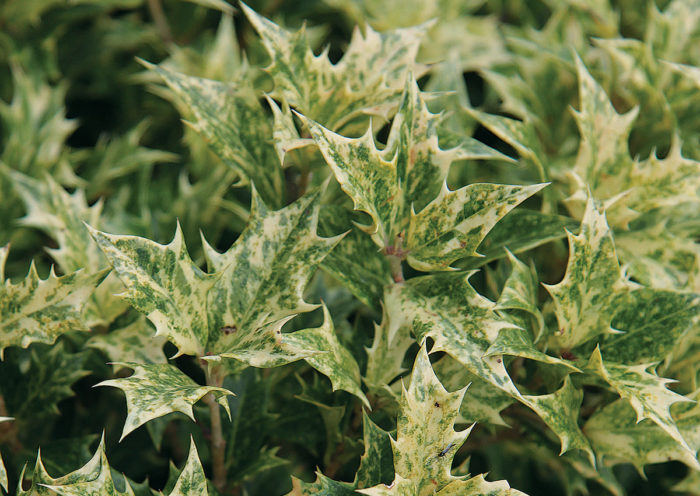 Find foundation-friendly plants for the Northwest below, and read the article by Nick McCullough for even more ideas:
"The most critical aspect of your foundation beds is selecting plants that make an impact but don't overpower the space. You need to include structural plants that will create the framework and architecture of the space, but it's also important to include statement plants to weave the tapestry of the garden together. The blending of these two types of plantings creates foundation beds that are essential to your home."
Read more in Foundation-Friendly Plants.
---
1.
'Dwarf Bright Gold' Japanese yew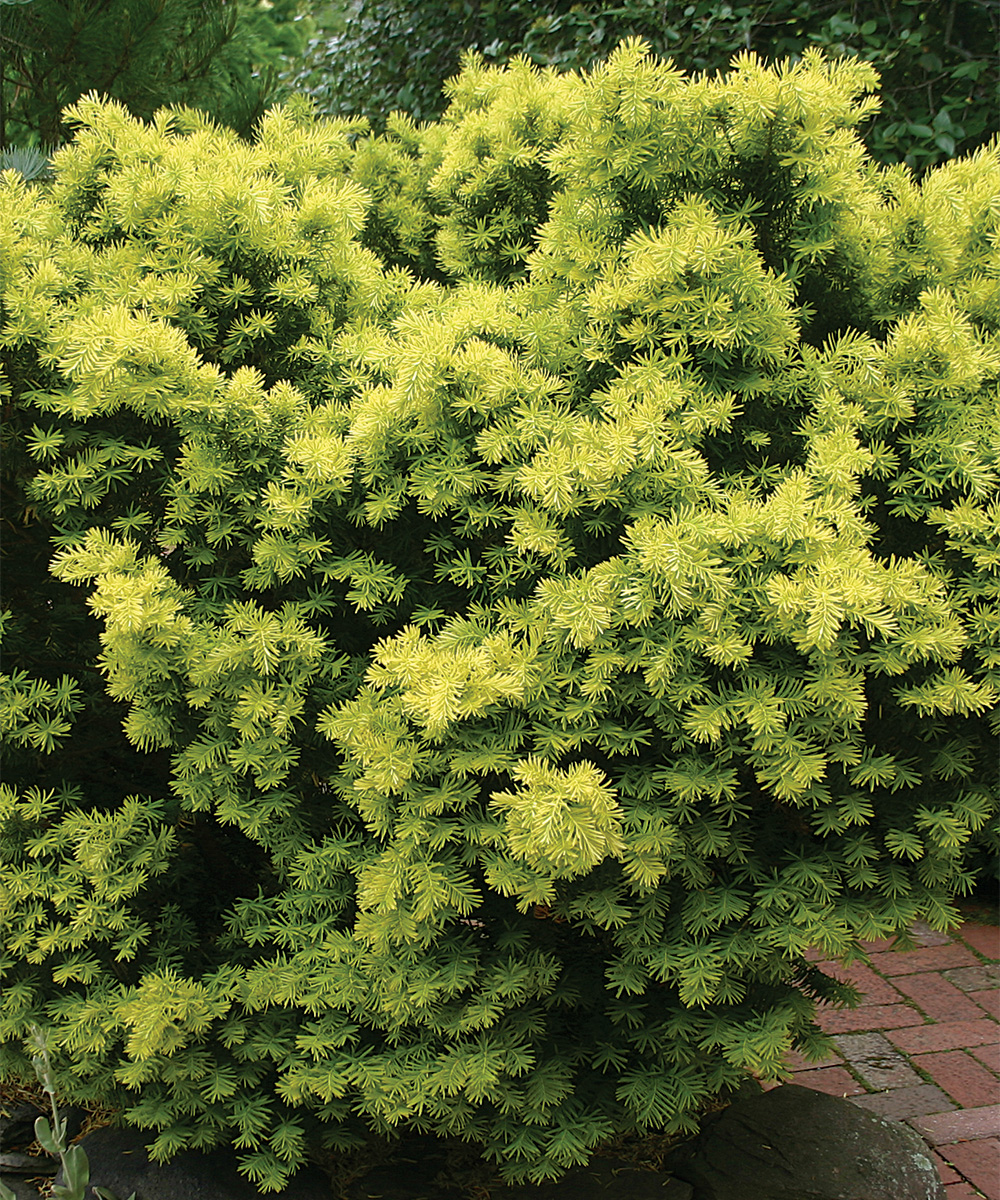 Name:
Taxus cuspidata
'Dwarf Bright Gold'
Zones: 4–7
Size: 5 to 6 feet tall and 6 to 7 feet wide in 10 years
Conditions: Best in partial shade; tolerates a wide range of soils, but not water–logged conditions
It is hard to miss the brilliant new growth of this tough evergreen shrub. From spring until early summer, this yew is aglow in bright lemon yellow. In summer, the color softens to a golden green that comfortably complements other plants. The soft needles will not poke, and because the root system is not aggressive, it is safe near a foundation. This cultivar is more compact than dwarf, but as with all yews, it is amenable to pruning and can even be cut back hard if it outgrows its space. I find the color especially cheerful during the rainy winter months of the Northwest. The new growth can burn in a hot location.
2.
'Rozannie' aucuba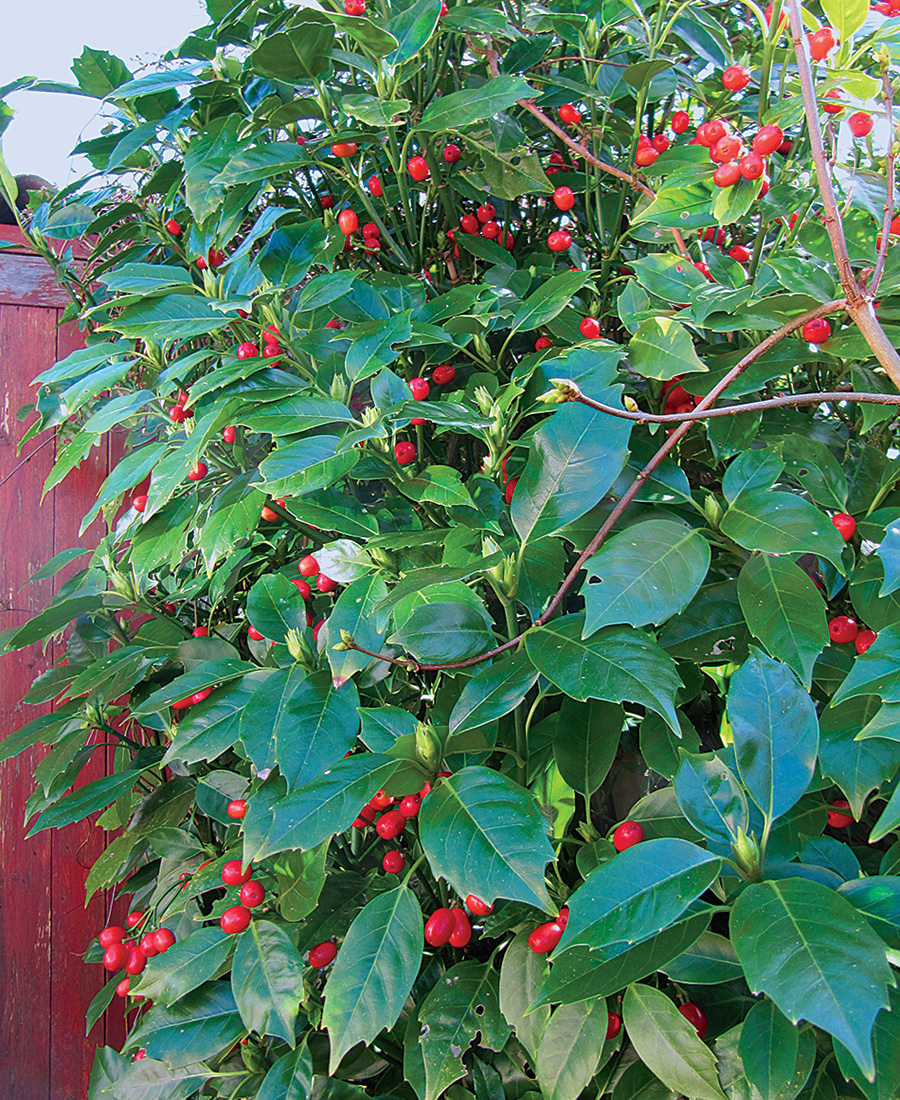 Name:
Aucuba japonica
'Rozannie'
Zones: 7–9
Size: 4 to 5 feet tall and wide
Conditions: Full sun; well-drained good garden soil; not fussy
Gardeners in the Northwest can become obsessed with finding plants that will tolerate the dark, dry shade under our native conifers. 'Rozannie' aucuba is perfect for this challenging condition. Many are familiar with the more common variegated cultivars of aucuba that can lend a gaudy aspect to the garden. 'Rozannie' is a more refined selection with a compact, slow-growing habit and shiny, deep emerald green evergreen foliage. It is ideal for planting on the shady north side of a house. As a bonus, it produces bright red berries in autumn that will last until spring.
3.
Topiarist's hebe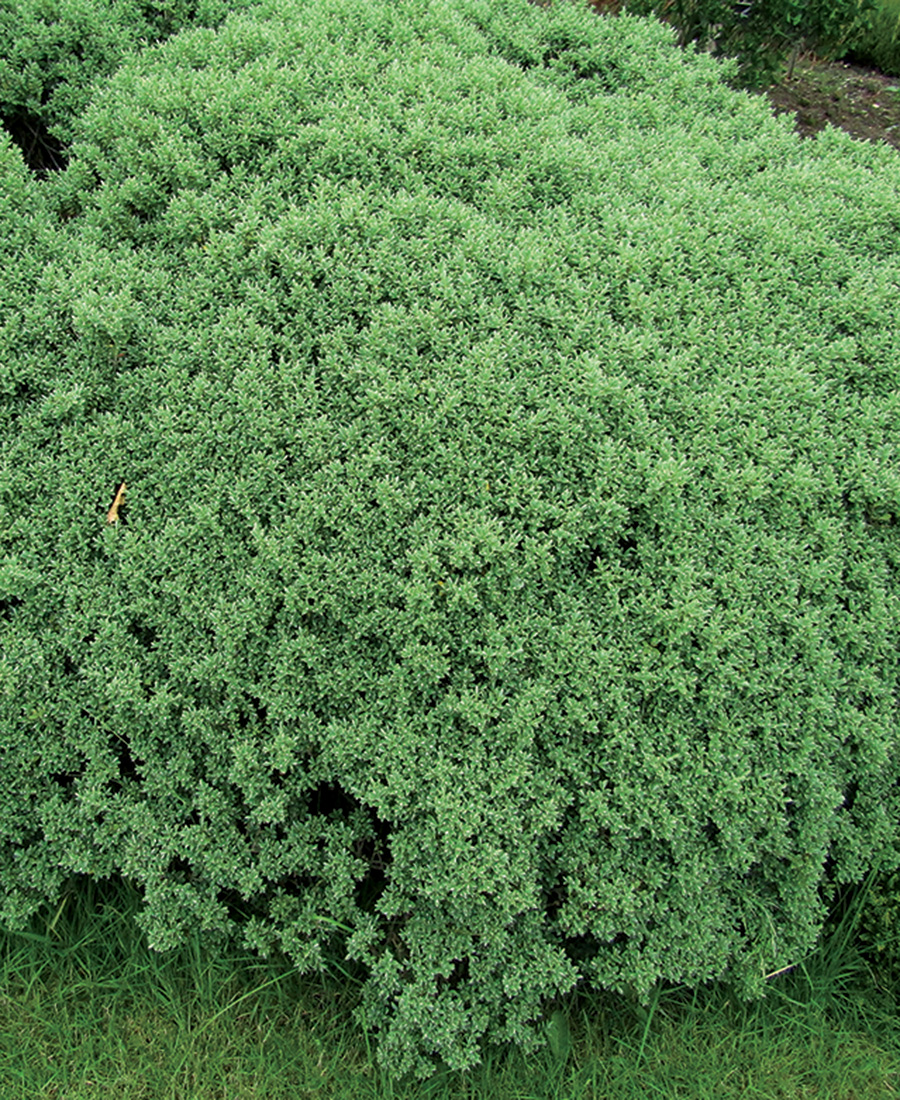 Name:

Hebe topiara (

syn.

Veronica topiaria)

Zones: 7–9

Size: 3 to 4 feet tall and 4 to 5 feet wide

Conditions: Full sun to light shade; best in sandy soil, but will tolerate heavy soil with good drainage

Topiarist's hebe is aptly named. Over time, this moderately slow-growing evergreen shrub forms perfectly rounded domes without a single clipping. The foliage is a striking and beautiful chalky gray-green with tiny leaves that mimic a boxwood. Though this shrub is native to New Zealand, it is a perfect complement for Mediterranean plants, due to its gray color and tough constitution. Topiarist's hebe is a shy bloomer when young but, as it ages, will produce clusters of small, snow white flowers in midsummer. Hebes are often considered a little tender, but after years of trials, this species has proven itself to be one of the hardiest and most reliable hebes for our region.
4.
Five-color false holly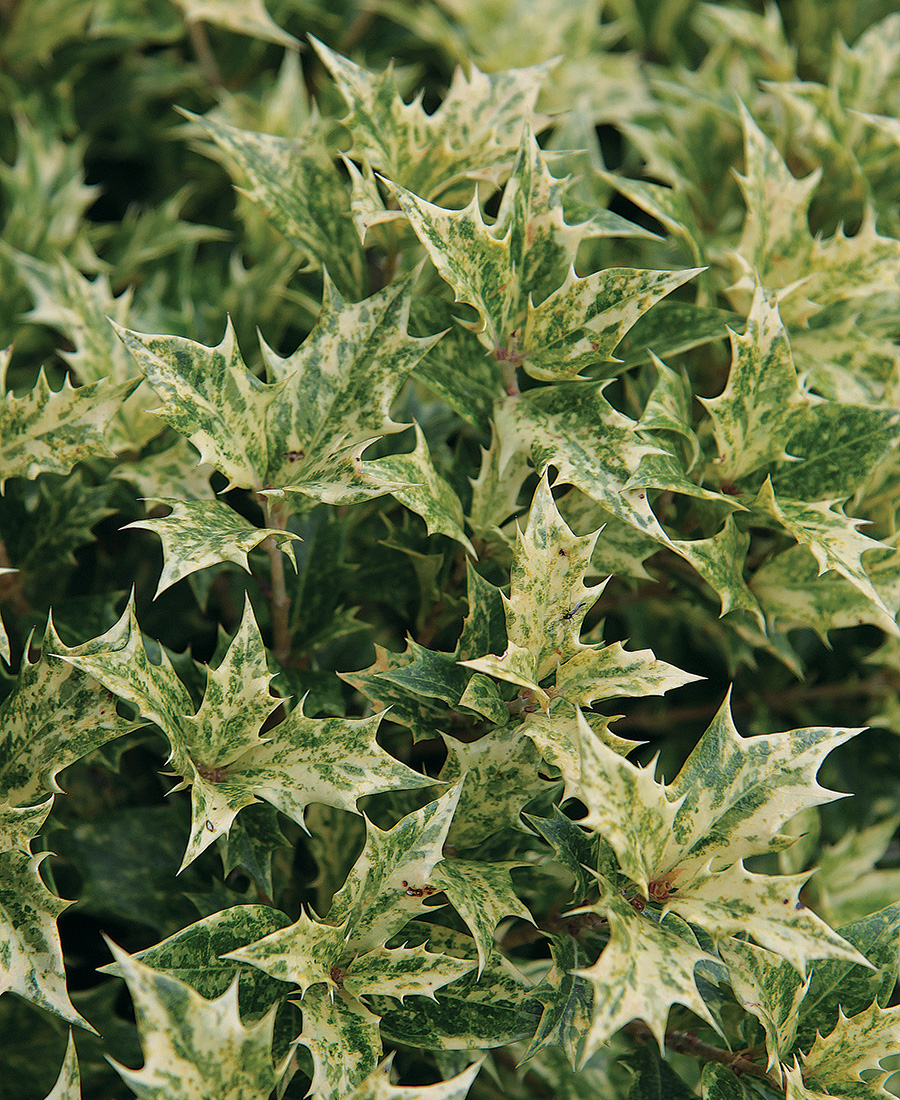 Name:
Osmanthus heterophyllus
'Goshiki'
Zones: 6–9
Size: 4 to 5 feet tall and 4 to 5 feet wide in 10 years
Conditions: Full sun to dappled shade; well-drained soils
Since its introduction from Japan, five-color false holly has become increasingly popular for good reason. Named for the bright array of colors produced as the new growth flushes in the spring, this shrub sports shades of white, cream, pink, orange, and yellow spotted and swirled in the green foliage. As the leaves mature, cream, white, and green predominate. 'Goshiki' is much more compact than other false hollies and responds well to pruning. Once established, it is tough and will tolerate drought conditions with only an occasional watering. The best foliage color is in at least a half-day sun.
---
Richie Steffen is curator at the Elisabeth C. Miller Botanical Garden in Seattle.