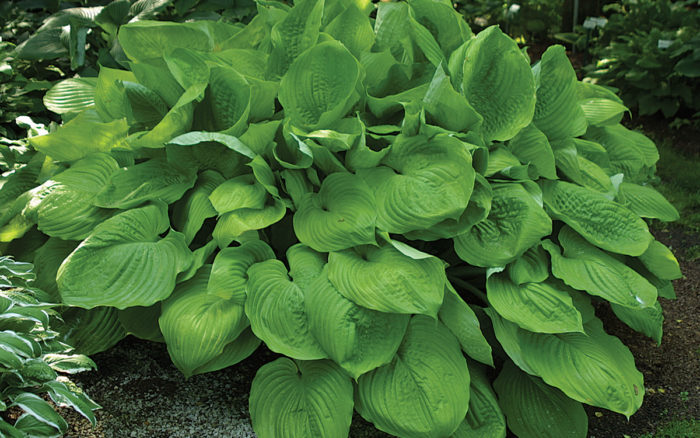 Find foundation-friendly plants for the Northeast below, and read the article by Nick McCullough for even more ideas:
"The most critical aspect of your foundation beds is selecting plants that make an impact but don't overpower the space. You need to include structural plants that will create the framework and architecture of the space, but it's also important to include statement plants to weave the tapestry of the garden together. The blending of these two types of plantings creates foundation beds that are essential to your home."
Read more in Foundation-Friendly Plants.
---
1.
'Lemon Dream' rhododendron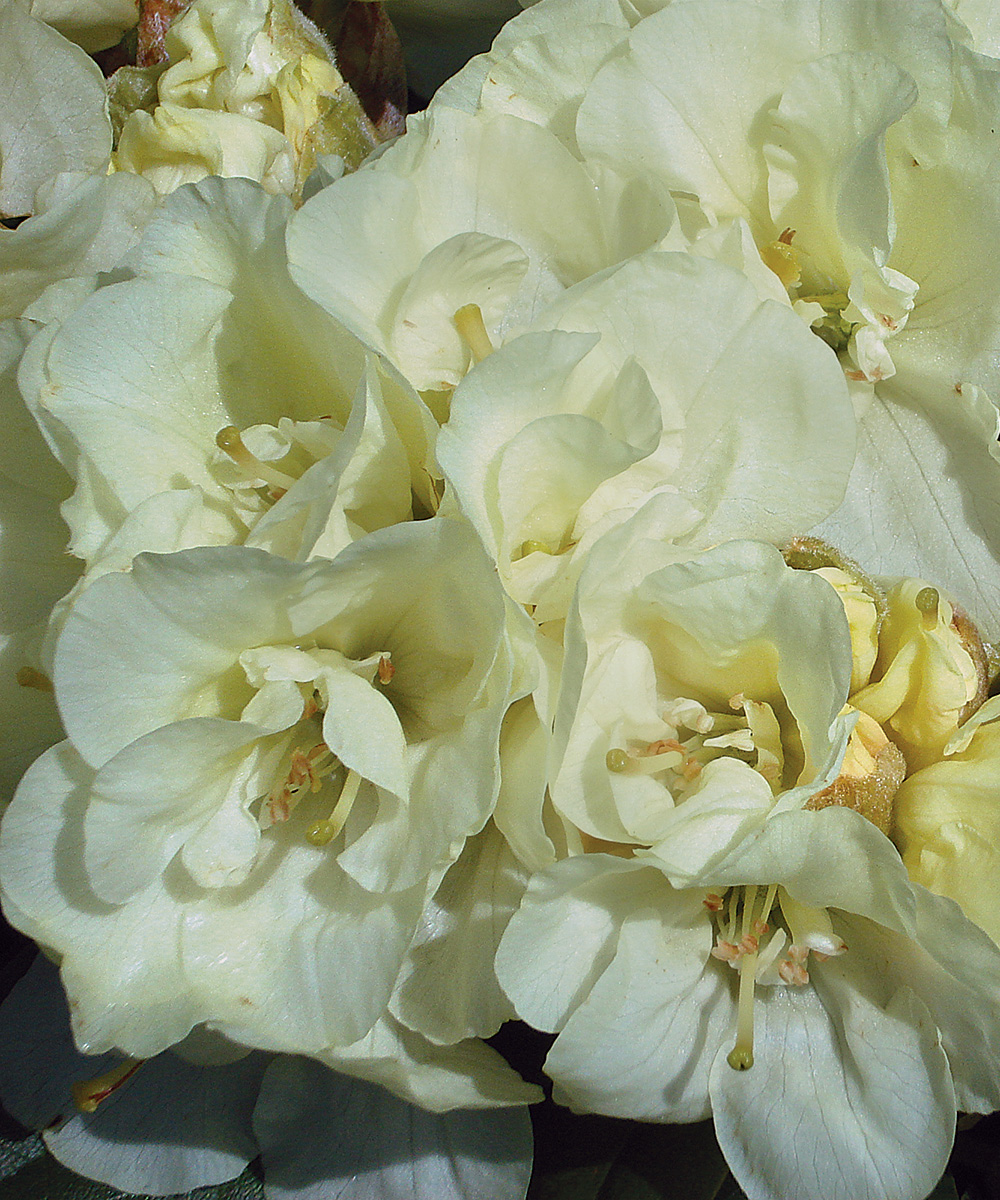 Name:
Rhododendron
'Lemon Dream'
Zones: 5–8
Size: 3 feet tall and 4 feet wide
Conditions: Bright shade or morning sun; moist, acidic, well-drained soil
There are so many rhododendrons worthy of prominent display, but 'Lemon Dream' has caught my eye for the last few years at the Coastal Maine Botanical Gardens. Its rounded trusses of buttery-yellow blooms explode into soft, pastel glory in early June. Individual flowers occasionally sport a double set of petals, adding nuance and interest to the already beautiful blooms. The deep green leaves are small and rounded, emerging with a bronze tint, and sporting brownish-orange indumentum on their reverse. This compact and sturdy grower performs like a champ in exposed plantings in Maine's Zone 6. Even the smallest borders have space for this showy little shrub.
2.
Bird's nest spruce
Name:
Picea abies
'Nidiformis'
Zones: 3–7
Size: 3 feet tall and 5 feet wide
Conditions: Full sun to partial shade; moderately moist, acidic, well-drained soil
This is not your grandmother's plant—oh, wait, it totally is! This well-known cultivar has been a stalwart in home borders since the early 20th century. It is flat-topped and muffin-like, producing layers of dense, distinctly horizontal branches accented with bright new growth in spring. Growing very slowly, the stout 'Nidiformis' becomes more wide than tall over time, developing a nestlike depression in the center. Snow off the roof won't snap this tough shrubbery in half. This plant is wildly inexpensive relative to its adaptability, reliability, and overall performance. Granny had it right: This one is the bee's knees.
3.
Invincibelle
®
Spirit smooth hydrangea
Name:
Hydrangea arborescens
'NCHA1'
Zones: 3–8
Size: 4 feet tall and wide
Conditions: Partial sun; average, well-drained soil
This hydrangea is another fine introduction by Dr. Tom Ranney's plant development group at North Carolina State University. Bred from the native H. arborescens, this cultivar is the first pink-flowered mophead form of smooth hydrangea to hit the market. Vibrant, sterile florets emerge as domes of deep pink, softening to a warm rose hue as they mature. These large flower heads adorn this hybrid from early summer until frost. If you like the white selection, 'Annabelle', this cultivar is surely worth a try. One dollar from every plant sold is donated to the Breast Cancer Research Foundation; nearly $1 million has been raised to date.
4.
'Sum and Substance' hosta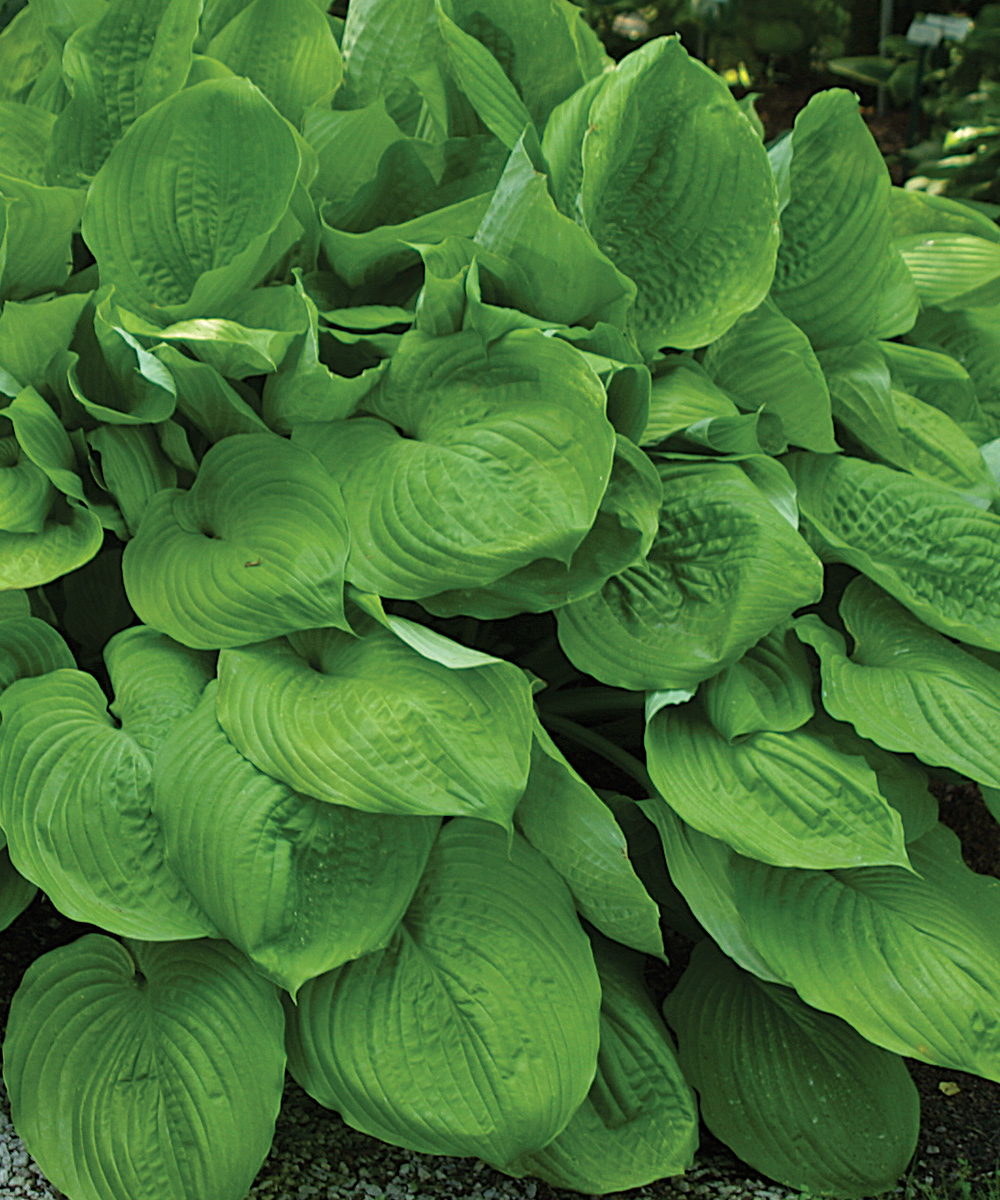 Name:
Hosta
'Sum and Substance'
Zones: 3–9
Size: 2 to 3 feet tall and 6 feet wide
Conditions: Full shade to partial sun; average to rich, moist, well–drained soil
Many consider 'Sum and Substance' to be one of the finest hostas ever introduced, and I wholeheartedly agree. This hybrid easily rivals woody plants in size and presence in the border. Its massive chartreuse leaves (up to 2 feet long and nearly as wide) provide superb contrast for almost any plant, and when showcased as a specimen, it can steal the stage. It's amazing in containers as well. The bright, eye-catching leaves of a mature plant, seen from the street, may lead leering passersby into a ditch. To encourage your plant to bulk up and show its true potential, give it plenty of compost.
---
Daniel Roberts is a horticulturist, propagator, plant breeder, and researcher at the Coastal Maine Botanical Gardens in Boothbay.