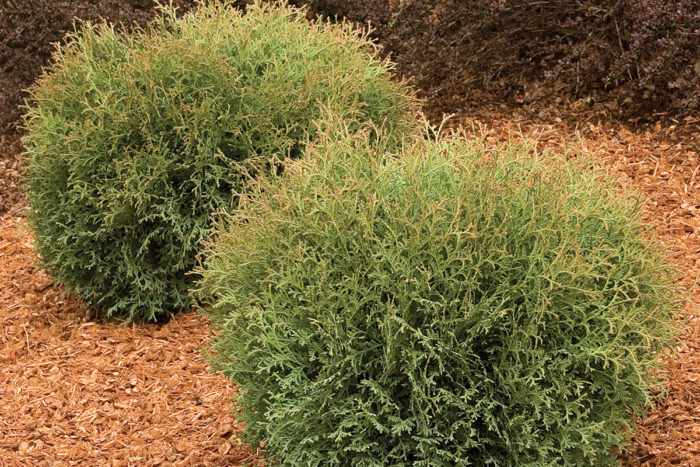 Find foundation-friendly plants for the Northern Plains below, and read the article by Nick McCullough for even more ideas:
"The most critical aspect of your foundation beds is selecting plants that make an impact but don't overpower the space. You need to include structural plants that will create the framework and architecture of the space, but it's also important to include statement plants to weave the tapestry of the garden together. The blending of these two types of plantings creates foundation beds that are essential to your home."
Read more in Foundation-Friendly Plants.
---
1. 'Golden Mop' Japanese false cypress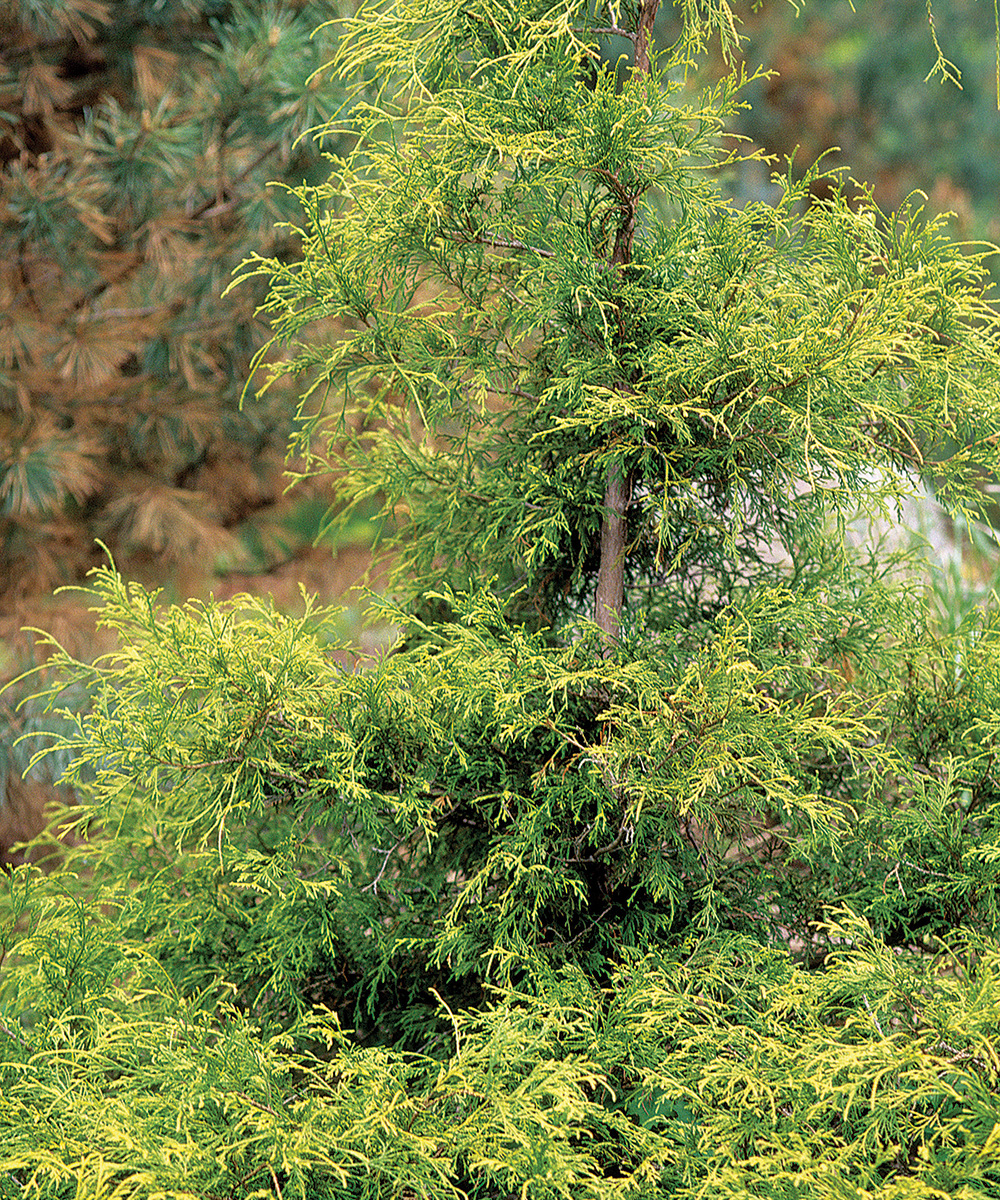 Name: Chamaecyparis pisifera 'Golden Mop'
Zones: 4–7
Size: 3 to 5 feet tall and wide
Conditions: Full to partial shade; moist, well-drained soil
This evergreen shrub forms a medium-size, asymmetrical pyramid shape reminiscent of a haystack. Its unique stringy, chartreuse-yellow foliage holds color well throughout the season, which means it will always look good against your foundation. Soft to the touch and graceful in the landscape, 'Golden Mop' Japanese false cypress can handle quite a bit of heat and is semitolerant of drought. However, this golden evergreen would prefer a bit of protection from the midafternoon sun, which causes browning of its scalelike foliage. Also, there's no need to trim this gentle giant.
2. 'Red Sprite' winterberry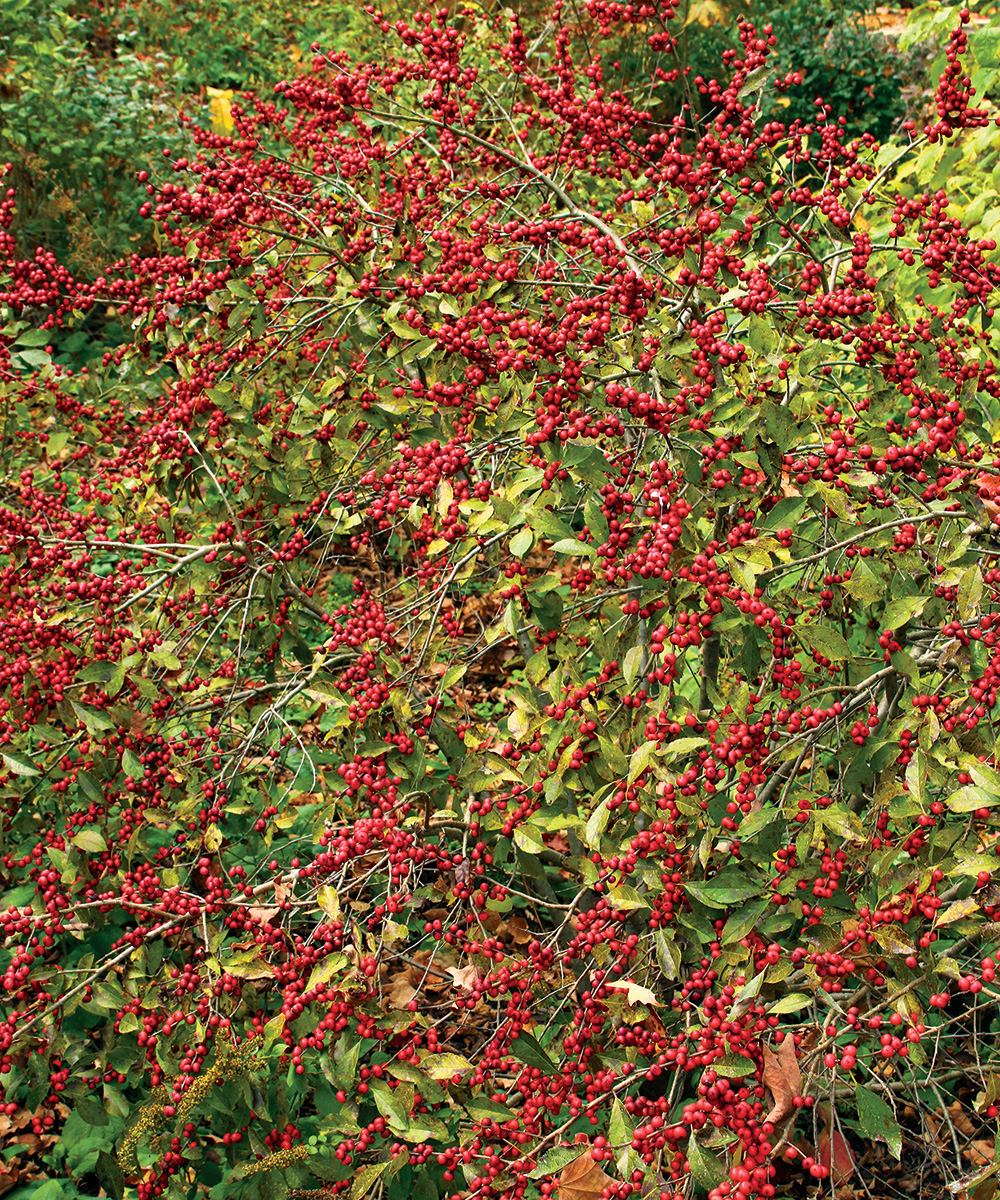 Name: Ilex verticillata 'Red Sprite' (syn. I. verticillata 'Nana')
Zones: 3–9
Size: 30 to 36 inches tall and wide
Conditions: Full sun to partial shade; well-drained to wet soil
As deciduous shrubs native to North America, many winterberry species have been cultivated to better suit contemporary gardens. 'Red Sprite' is a particularly compact variety with a tight oval habit and profuse berry production. Covered in glossy, dark green leaves, this is a simple backdrop plant from spring through summer. The real show begins in fall, when the branches are covered with round, red berries and the foliage changes to sport a yellowish-purple tinge. The fruits are not messy as they persist through winter, making them showstoppers as holiday guests arrive at your front door. Just remember, in the Ilex genus, female plants require a male pollinator in order to produce berries.
3. 'Gulf Stream' heavenly bamboo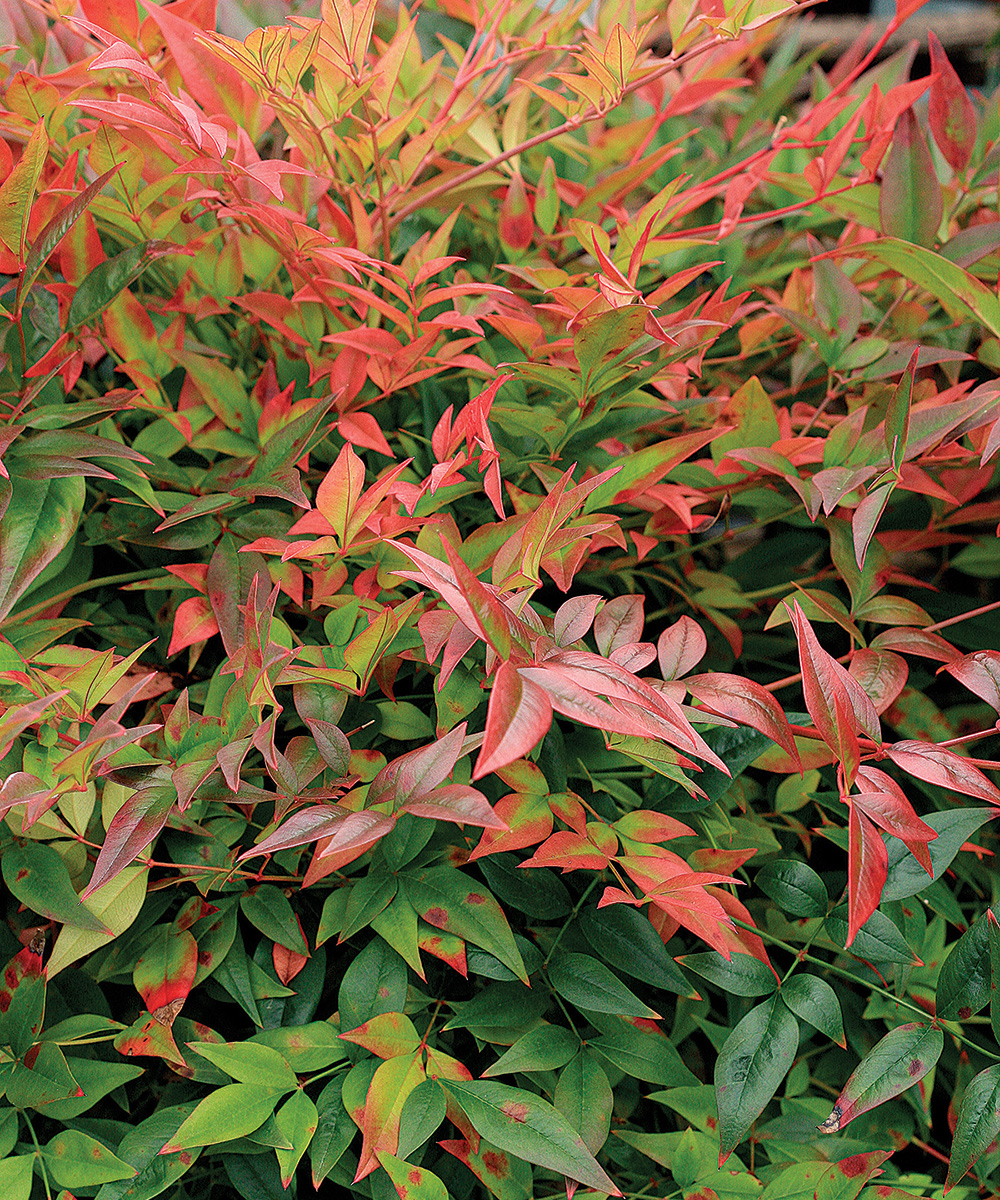 Name: Nandina domestica* 'Gulf Stream'
Zones: 6–11
Size: 3 to 4 feet tall and 3 feet wide
Conditions: Full sun to partial shade; well-drained soil
Grown primarily for the attractive foliage it displays all season long, this dwarf evergreen shrub is a real workhorse. Heavenly bamboo is not closely related to standard bamboo, and although extremely hardy, it does not spread thuggishly. 'Gulf Stream' heavenly bamboo's hallmark attributes are the reddish-pink tone of the new foliage and stunning fall color. It also has pretty panicles of white, bell-shaped flowers in spring that turn into clumps of bright red berries just in time for winter. Use this small shrub in the shadier portions of your yard or foundation planting, where it will add brightness throughout the year.
4. 'Hetz Midget' dwarf globe arborvitae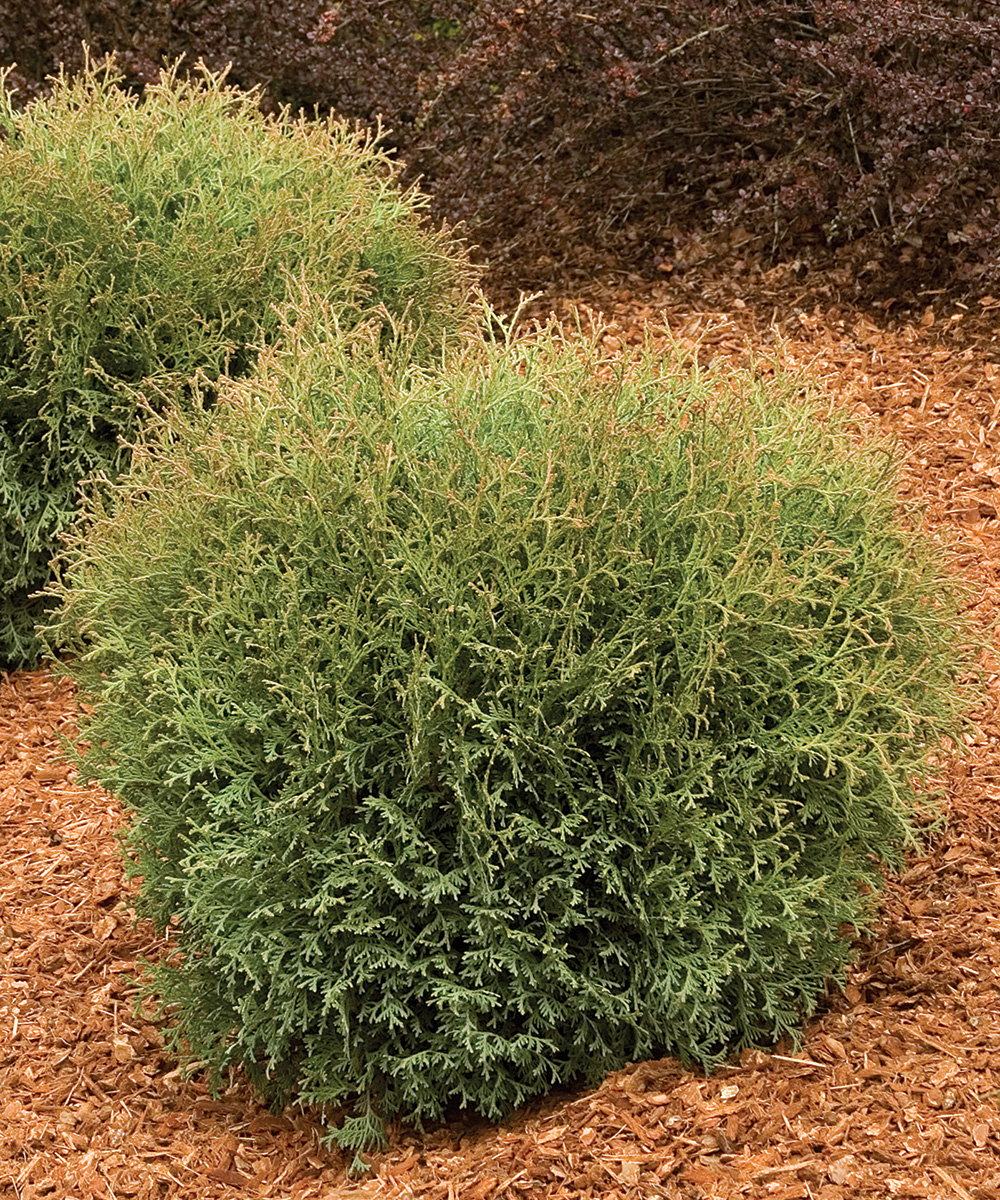 Name: Thuja occidentalis 'Hetz Midget'
Zones: 2–7
Size: 3 to 4 feet tall and 4 to 5 feet wide
Conditions: Full sun to partial shade; well-drained soil
A great alternative to traditional boxwood (Buxus spp. and cvs., Zones 5–9), this rounded evergreen boasts soft, scalelike bright green foliage that appears in flat, fan-shaped clusters versus typical needles. 'Hetz Midget' does appreciate some shelter from the hot afternoon sun. There are no serious diseases for arborvitae, but keep an eye out because bagworms and mites could be occasional visitors. As with all evergreens, harsh winter winds could dry out the foliage and cause winter burn. Site this foundation shrub away from the north side of your home, and water it during especially dry winters.
---
*Invasive alert: Heavenly bamboo (Nandina domestica)
This plant is considered invasive in AL, FL, GA, and SC.
Please visit invasiveplantatlas.org for more information.
---
Meg Steen is the lead designer for FineLine Design in Lee's Summit, Missouri.