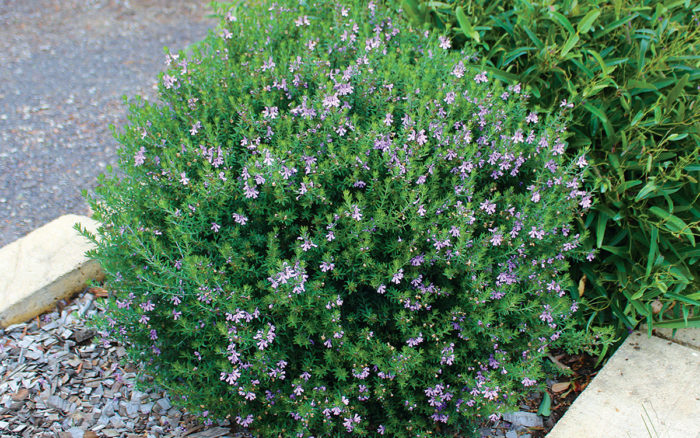 Find foundation-friendly plants for Northern California below, and read the article by Nick McCullough for even more ideas:
"The most critical aspect of your foundation beds is selecting plants that make an impact but don't overpower the space. You need to include structural plants that will create the framework and architecture of the space, but it's also important to include statement plants to weave the tapestry of the garden together. The blending of these two types of plantings creates foundation beds that are essential to your home."
Read more in Foundation-Friendly Plants.
---
1. Dwarf myrtle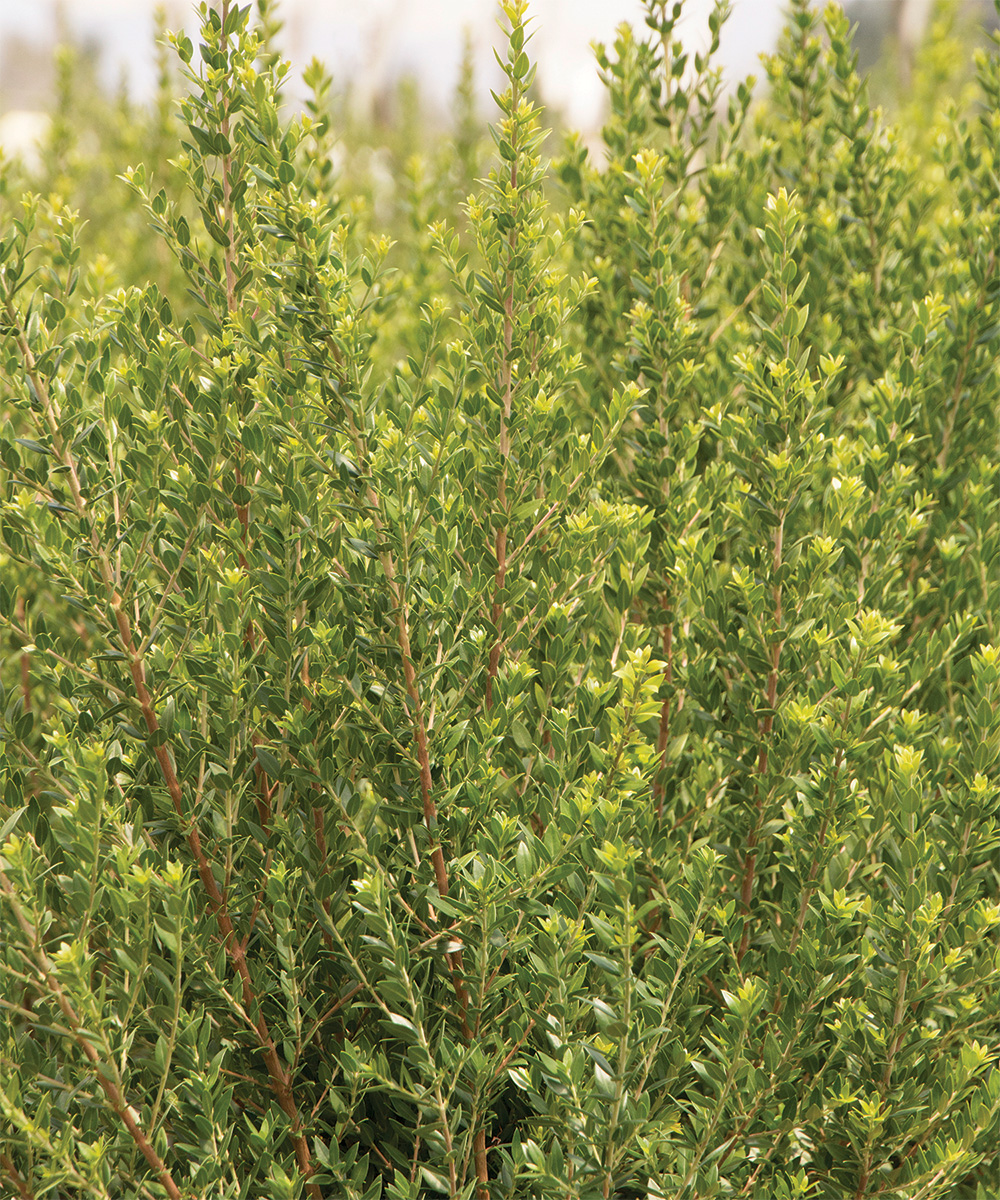 Name: Myrtus communis 'Compacta'
Zones: 9–11
Size: 2 to 3 feet tall and wide
Conditions: Full sun; well-drained soil
Well-behaved dwarf myrtle is an excellent choice for adding year-round structure to smaller gardens. With its naturally rounded form, it requires little pruning, but is easy to shear into a low hedge if a more formal look is desired. Small, glossy dark green leaves held on stiffly upright stems make an attractive foil for the silvery-gray foliage so common to other drought-tolerant plants. In spring and summer, small, lightly fragrant flowers attract bees and other pollinators to the garden. Tolerant of deer and moderate frost, this easy-care shrub makes a no-fuss addition to foundation plantings.
2. 'Meerlo' lavender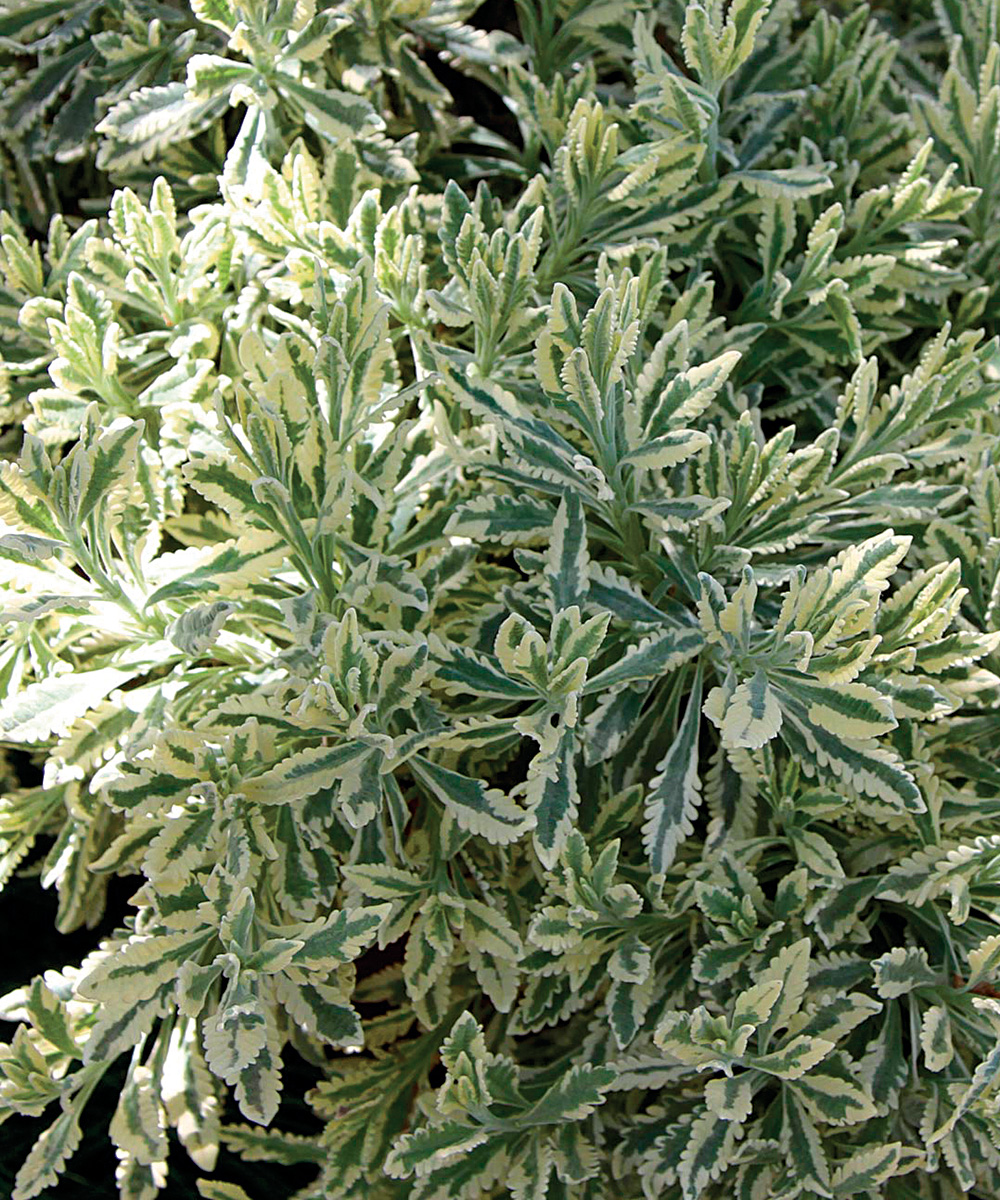 Name: Lavandula allardii 'Meerlo'
Zones: 9–10
Size: 2 to 3 feet tall wide
Conditions: Full sun; well-drained soil
With leaves striped in shades of creamy yellow and soft blue, 'Meerlo' lavender is one of those plants that visitors to your garden will instantly demand to know the name of. It's lightly scented, and its blue flowers are inconspicuous. Choose it instead for its stunning foliage, which looks attractive year-round. With a naturally compact shape, it can be left unpruned indefinitely or be cut back by a third after flowering to maintain a tighter form. It makes a stunning companion for blue-foliaged succulents, which echo the color of its leaves. Wonderfully tolerant of drought, heat, and humidity and resistant to both deer and rabbits, 'Meerlo' can be planted with confidence in difficult garden situations.
3. Blue Gem™ coast rosemary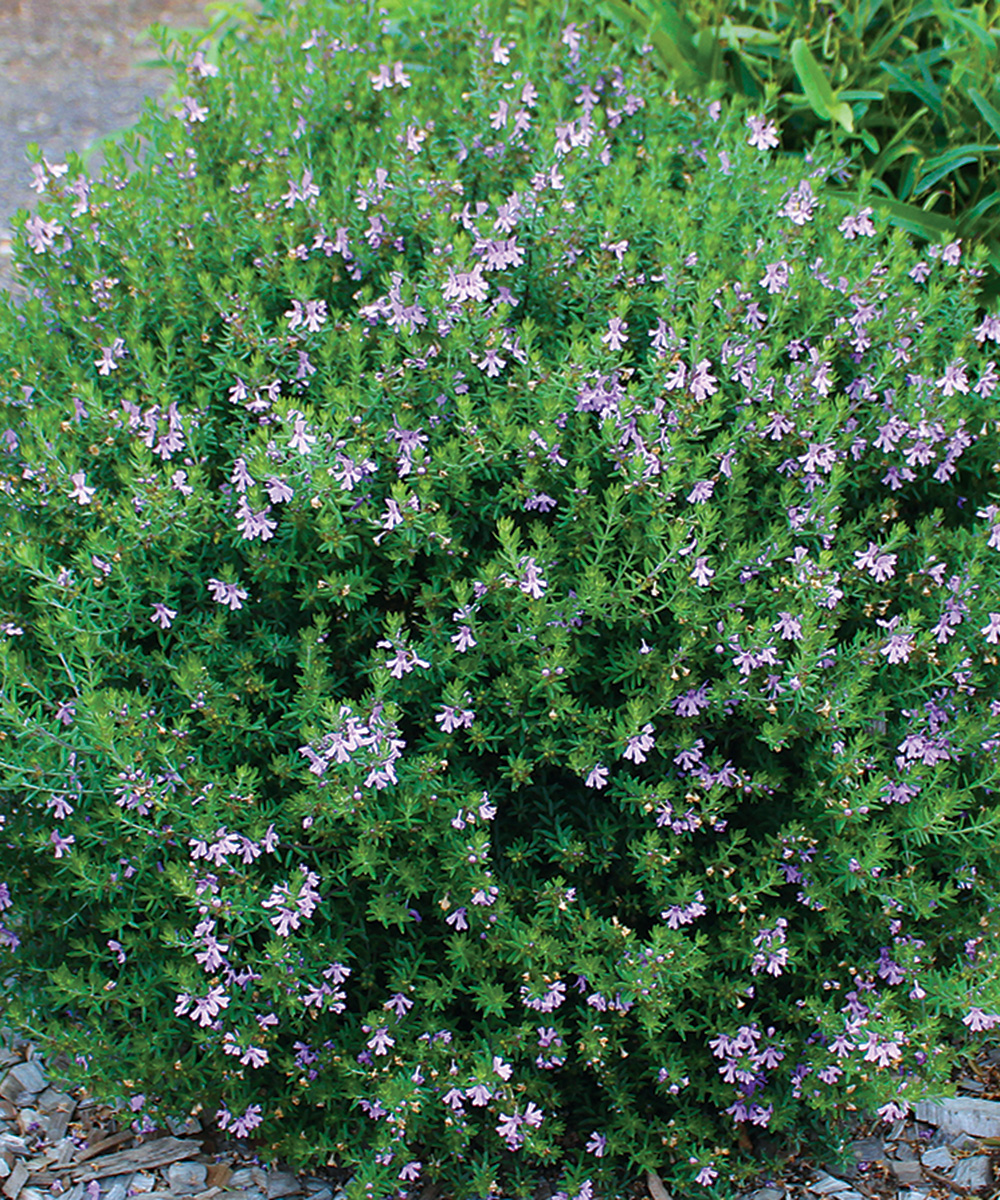 Name: Westringia 'WES03'
Zones: 9–11
Size: 4 to 6 feet tall and 3 to 5 feet wide
Conditions: Full sun to partial shade; well-drained soil
Australian plants have become the darling of California garden designers in recent years, and evergreen Blue Gem™ coast rosemary is no exception. Its common name derives from its narrow, olive green leaves, which resemble a softer version of its namesake. What sets Blue Gem™ apart from similar cultivars can be summed up in one word: flowers. It blooms most heavily in spring, but its delicate blue blossoms will continue throughout the year, even during winter frosts. Unfussy, it's equally at home in hot, inland gardens and cool coastal locations.
4. 'Ruby Slippers' oakleaf hydrangea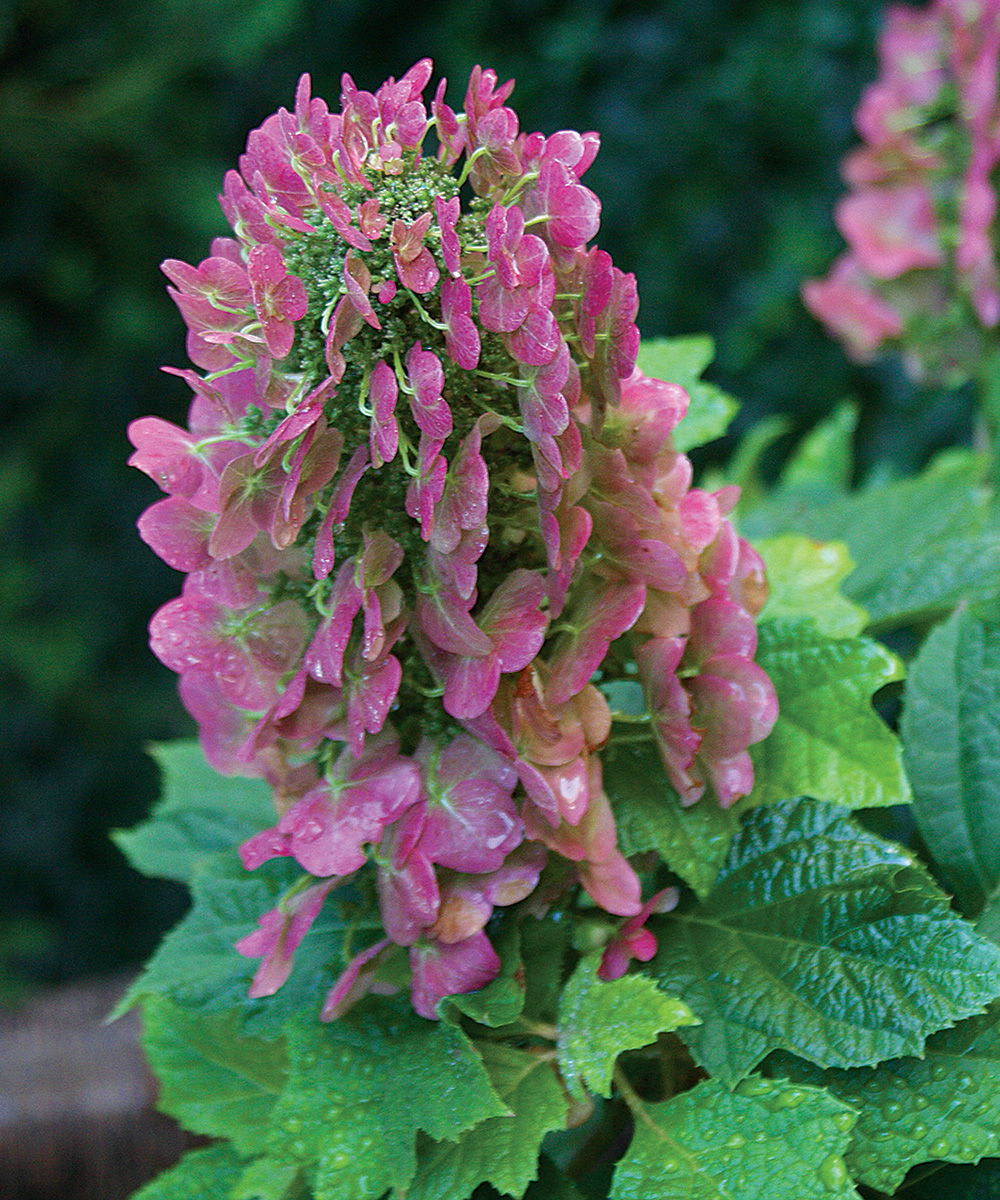 Name: Hydrangea quercifolia 'Ruby Slippers'
Zones: 5–9
Size: 3½ feet tall and 4 to 5 feet wide
Conditions: Afternoon shade; well-drained, acidic soil
If you crave the old-fashioned beauty of hydrangeas but don't have the space, compact 'Ruby Slippers' is the shrub you've been looking for. Oblong flowers that resemble fat, fuzzy slippers emerge white, fading gradually to dusty rose. In fall, leaves turn a rich mahogany. With its understated flower color, 'Ruby Slippers' is a good choice for those who appreciate hydrangeas' oversize blooms but prefer a more refined color palette. Hydrangeas thrive in a more acidic soil than is common in most California gardens, so amending with an organic acid fertilizer may be necessary.
---
Susan Morrison is a garden designer in Concord, California.