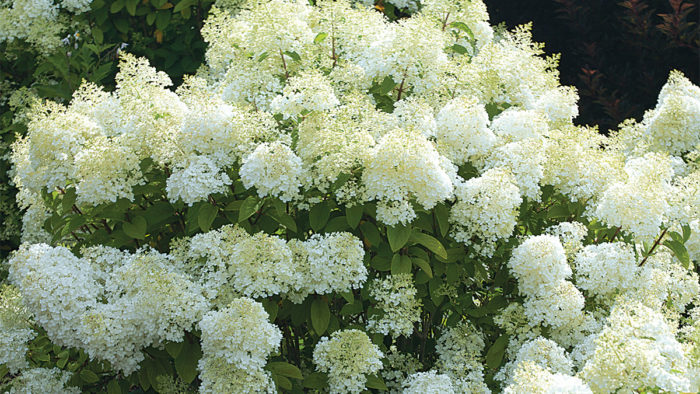 Find foundation-friendly plants for the Midwest below, and read the article by Nick McCullough for even more ideas:
"The most critical aspect of your foundation beds is selecting plants that make an impact but don't overpower the space. You need to include structural plants that will create the framework and architecture of the space, but it's also important to include statement plants to weave the tapestry of the garden together. The blending of these two types of plantings creates foundation beds that are essential to your home."
Read more in Foundation-Friendly Plants.
---
1.
'Tina' crabapple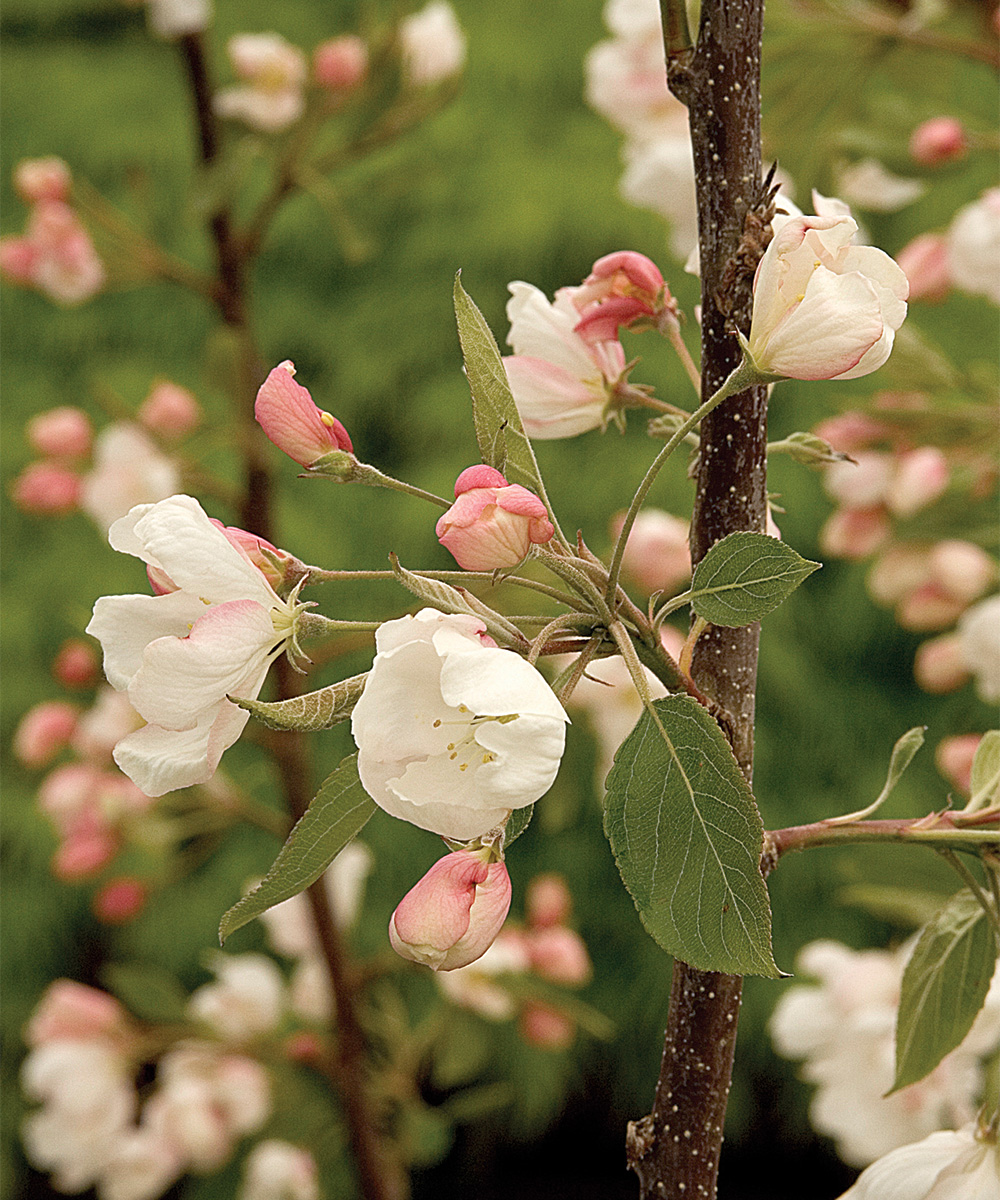 Name:
Malus sargentii
'Tina'
Zones: 4–8
Size: 5 feet tall and 7 feet wide
Conditions: Full sun; well-drained soil
Multiseason interest, petite size, and variability in form make 'Tina' crabapple a great foundation plant. Reddish-pink buds open as single white spring flowers. The small berries that follow are green until early fall when they turn apple red, to later be enjoyed by feathered friends. The leaves are rich green, turning yellow-gold in fall, and are highly resistant to all the usual apple diseases. In a shrub or tree form, the unmistakable horizontal branching of this tree is sculptural, especially when snow-laden. 'Tina' makes a great focal point to soften the corner of a single-story home, especially if there is limited space.
2. 

'Minima' white pine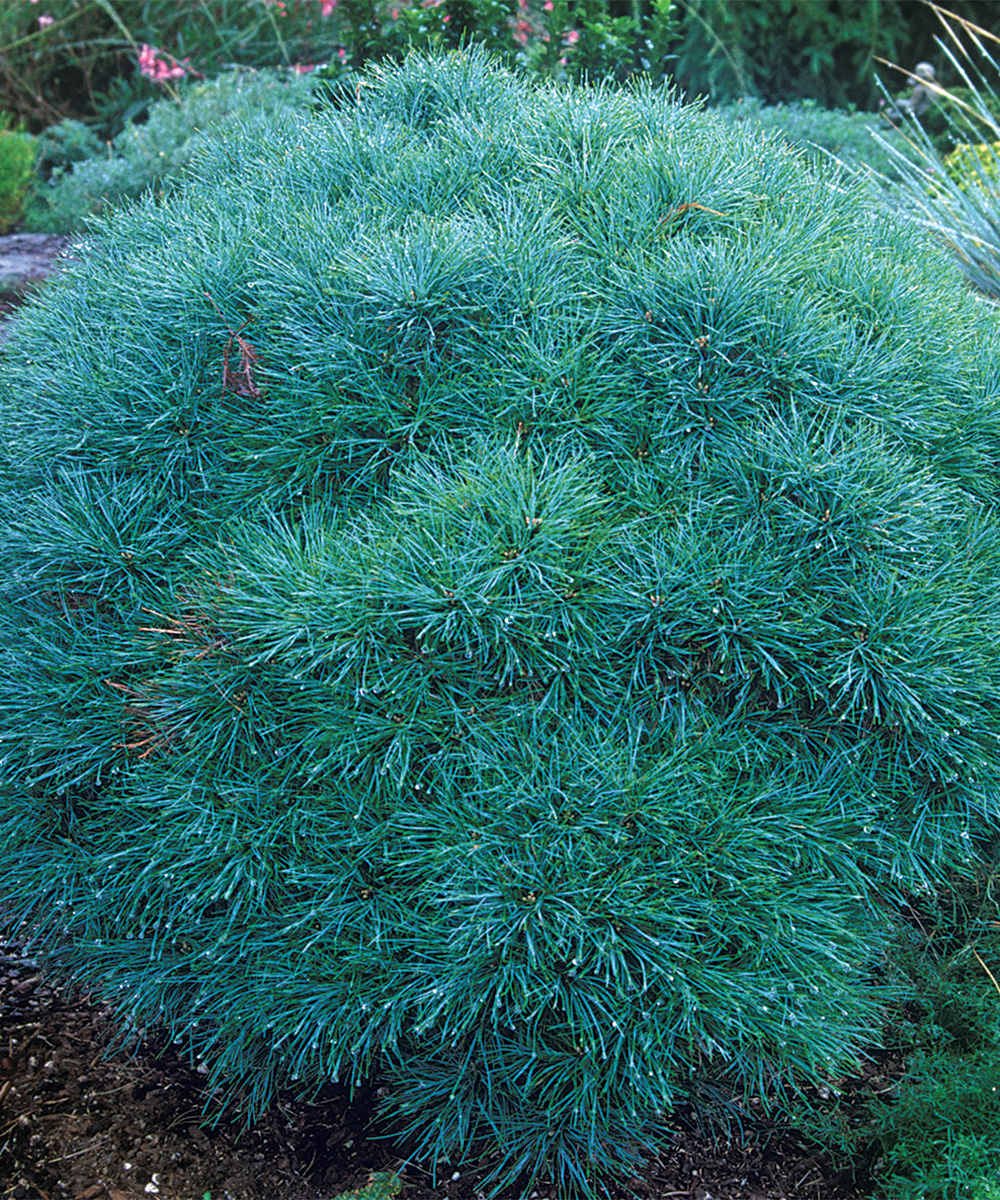 Name:
Pinus strobus
'Minima'
Zones: 3–7
Size: 1 to 2 feet tall and 5 to 6 feet wide
Conditions: Full sun; well-drained soil
For those wanting a no-prune foundation evergreen, this beautiful dwarf white pine is a good option. Mine reminds me of a wide mushroom. It's perfectly flat-topped with soft, feathery, blue-green needles. 'Minima' still has great texture despite the fluffy needles only being 1 inch long. This is a slow-growing, dense specimen with a profile that would be useful under low windows or on either side of your entry stairs. This shrub will retain its densest silhouette in full sun, but tolerates light shade. Cones start appearing when the plant gets a bit older. Site 'Minima' away from potentially damaging winter wind corridors and areas that receive salt spray or runoff that could burn the foliage.
3.
Bobo® panicle hydrangea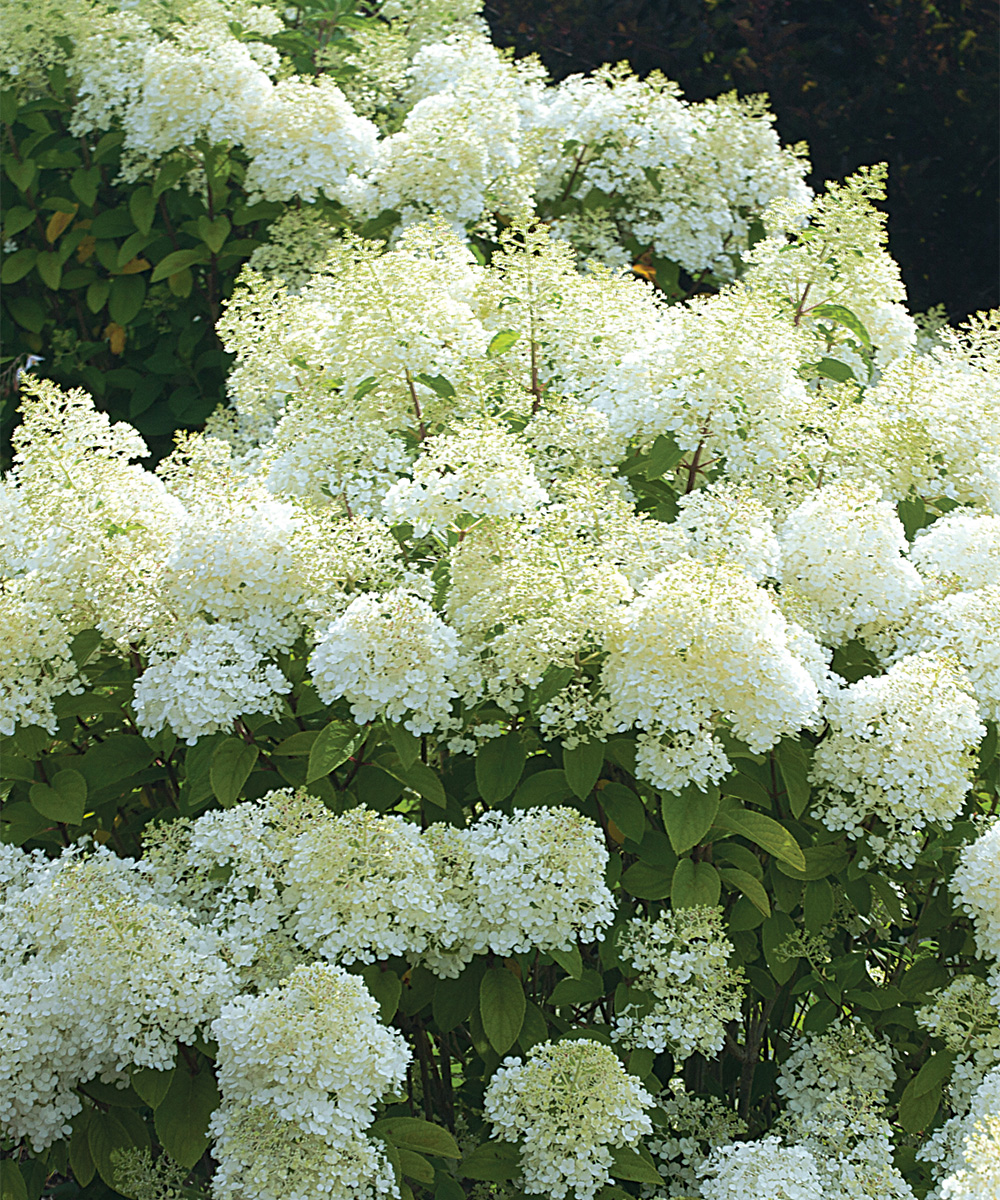 Name:
Hydrangea paniculata
'Ilvobo'
Zones: 3–9
Size: 3 to 4 feet tall and wide
Conditions: Full sun to partial shade; well-drained soil
Even when young, this shrub is a flower-producing dynamo. The stiff stems support the dense, dome-shaped bridal white flowers that cover the plant for weeks in summer. They transition to a blush/soft peony pink for weeks before fading to brown and remaining decorative all winter if left unpruned. The leaves of this shrub are matte green then turn yellow in fall. Once established, this is an extremely drought-tolerant hydrangea. Bobo® could be used in a group planting of three or five plants under windows 4 feet or more off the ground. Consider a low evergreen ground cover at its feet to frame the winter show. In spite of the whimsical name, this dwarf shrub is a serious contributor to any landscape.
4. 

Ivory Prince hellebore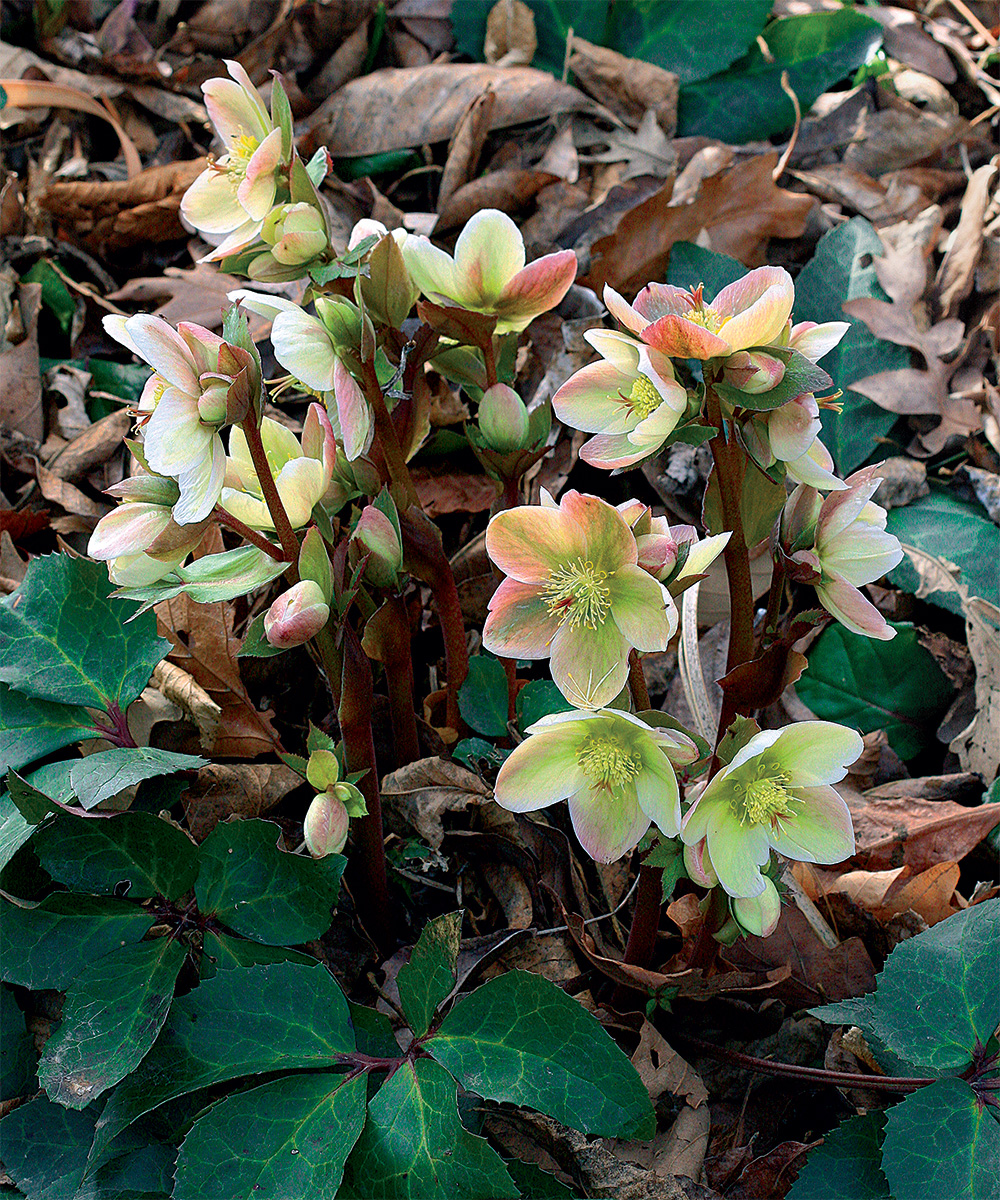 Name:
Helleborus
'Walhelivor'
Zones: 3–8
Size: 15 inches tall and 18 inches wide
Conditions: Partial to full shade; moist soil
If perennial royalty is crowned for all-season interest, then this plant is deserving of the moniker "prince." Chocolate-stemmed buds push through the snow to give more than two months of white, outward-facing flowers. The blooms finally fade to pink before the papery seed heads appear. The foliage is dark green with a hint of silver venation. Siting it out of winter sun and wind protects the quality of the evergreen foliage. Ivory Prince is a clone, so the plants are uniform if used in the foundation foreground. I've also seen it used as an evergreen ground cover, softening the naked ankles of neighboring deciduous shrubs. Regal even in deep shade, this stunner is deer resistant and will tolerate dry sites once established.
---
Tony Fulmer is chief horticulture officer at Chalet, a specialty nursery in Wilmette, Illinois.