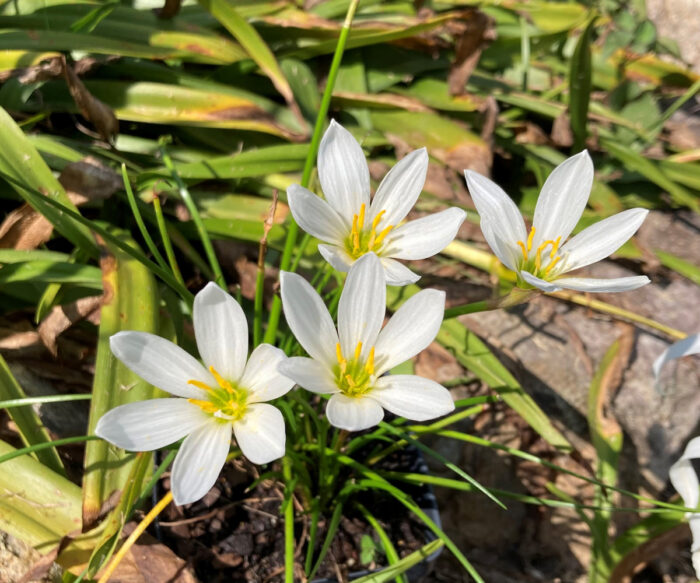 April showers bring May flowers, and summer showers bring rain lilies. Rain lilies are small, flowering perennial bulbs that bloom three to five days after a rain shower in mid to late summer. Generally, they are not particularly noticeable in the garden until they suddenly burst into bloom. Most rain lilies belong to the genera Habranthus (Zones 7–11) and Zephyranthes (Zones 7–11). While most are native to South America, Central America, and Mexico, some are native to areas in the United States.
Tips for growing rain lilies
These bulbs are reliable and fairly easy to grow. To get the best results, they should be planted in sunny spots with well-draining soil in spring. Don't plant the bulbs deeply; they are happiest just below the soil surface. Light fertilization in spring helps increase the multiplication of bulbs, but fertilizing in summer can cause more foliage than flower growth.
Standout rain lilies that you can grow in your Southern garden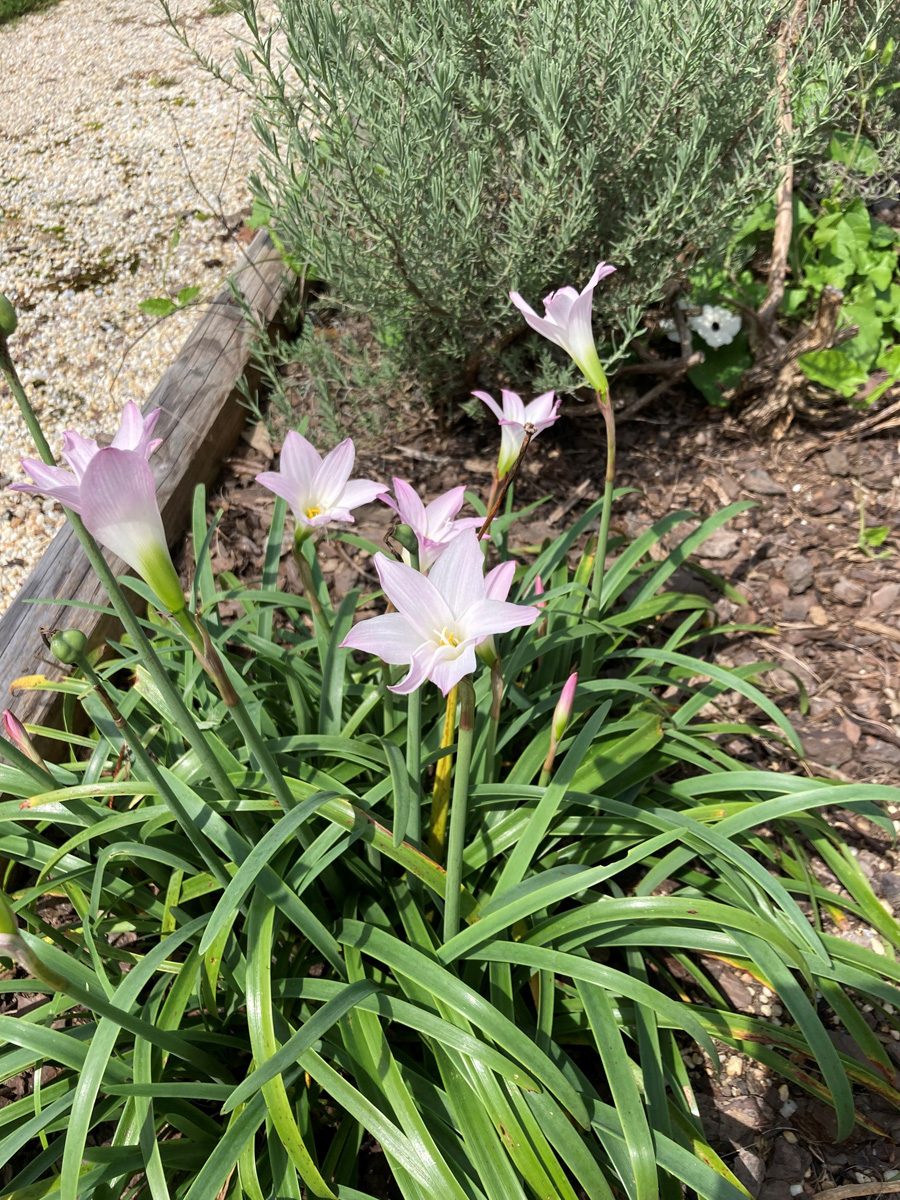 Short-stamen rain lily
Habranthus brachyandrus, Zones 7–10
Short-stamen rain lily is fairly large for a rain lily, with flowers sometimes reaching 18 inches above the foliage. Its big pink flowers have dark pink eyes and grow on strong stems. It can bloom several times in mid to late summer after a rainstorm and is one of the first rain lilies to bloom after the rains stop.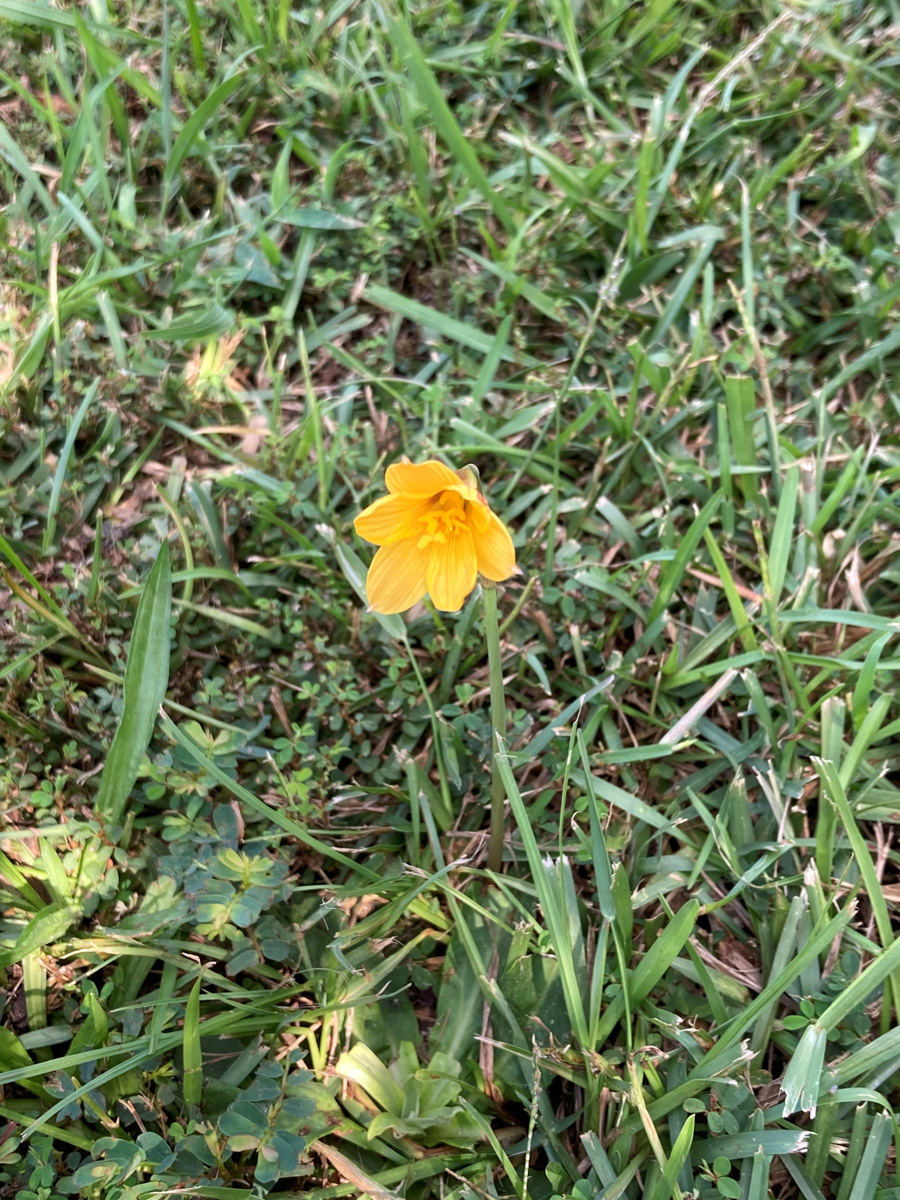 Rio Grande copper lily
Habranthus tubispathus, Zones 7–10
This rain lily has small yellow flowers with thin orange lines in the petals and grows from 6 to 12 inches tall. Flowers appear after rain in late summer. It prefers really warm weather. This plant's thin foliage easily disappears into grass, making it fun to plant in the lawn. Sometimes this rain lily is called copper lily, but growing up we called it rain crocus. This rain lily is native to the South.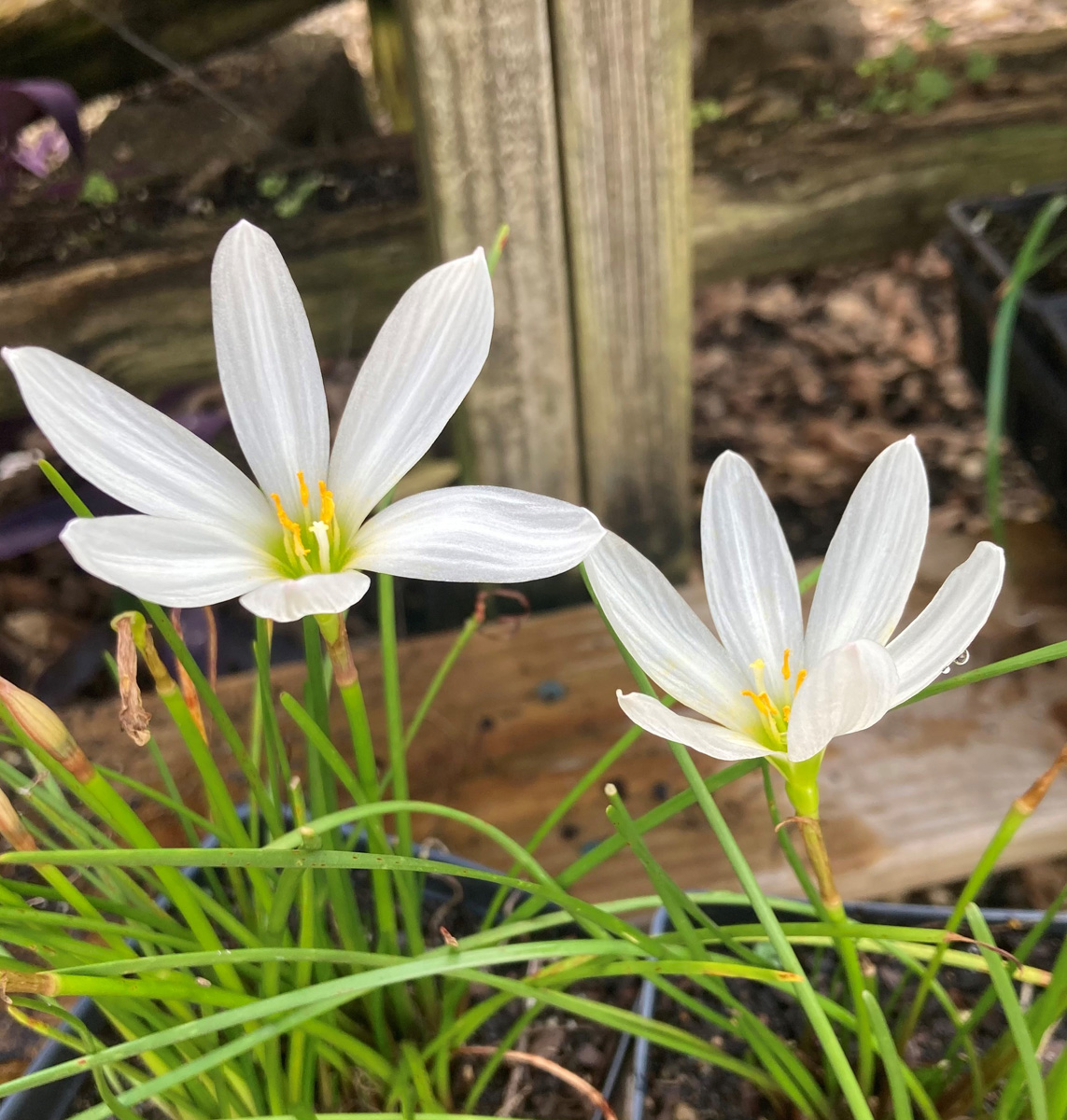 Peruvian swamp lily
Zephyranthes candida, Zones 7–10
Peruvian swamp lily (most commonly just called "rain lily") is usually a one-time bloomer in late summer. It's spectacular when it blooms, since it produces lots of flowers at the same time on a 6- to 12-inch-tall plant. Weirdly enough, this plant can be grown in a bog or other standing water, although it still requires a rainstorm to bloom.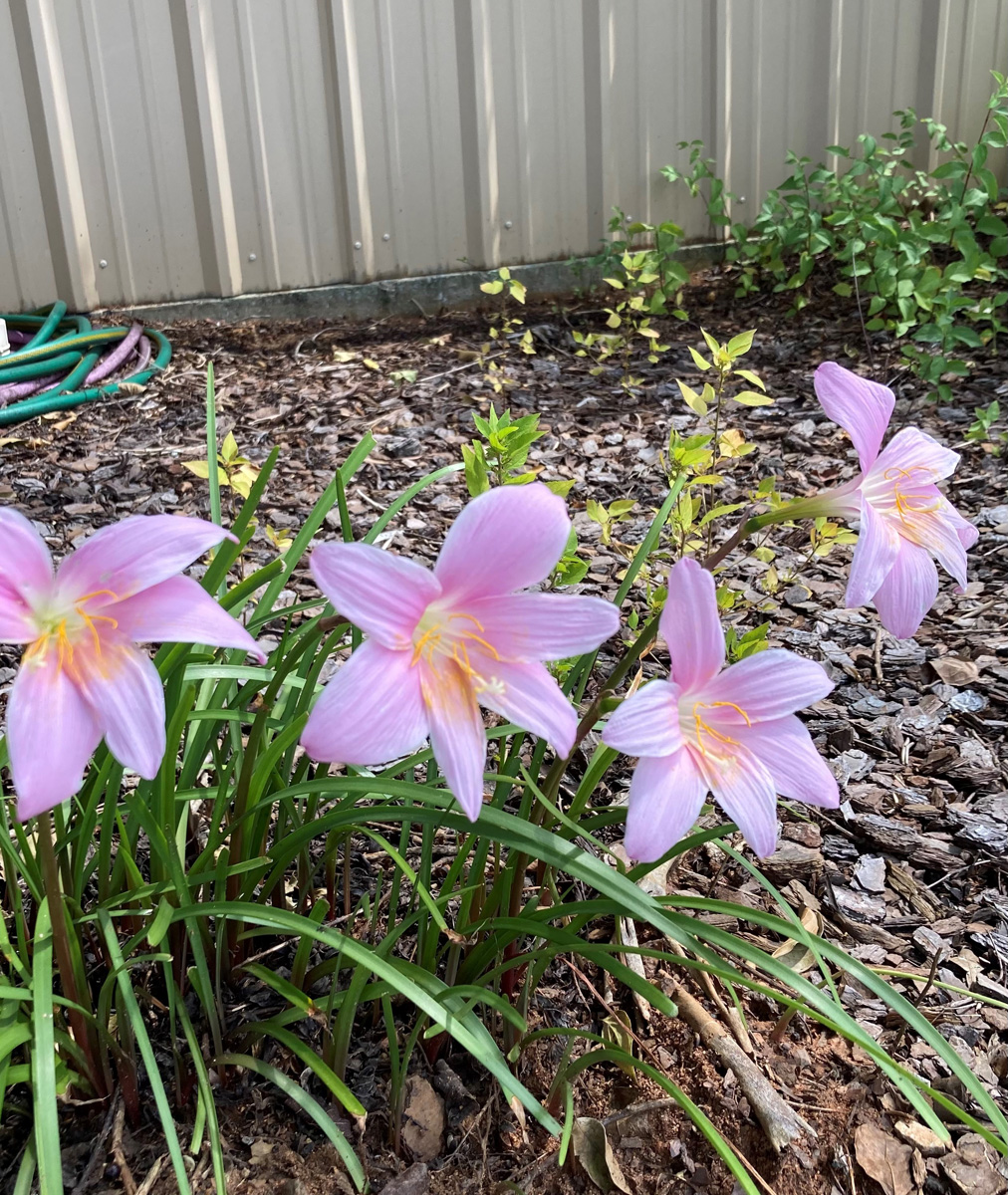 Zephyr lily
Zephyranthes grandiflora, Zones 9–10
This plant has good-size pink flowers with pale pink-to-white throats and contrasting yellow stamens on tall straight stalks. Zephyr lily grows 9 to 12 inches tall and is capable of flowering several times during the summer. This very showy rain lily is a good grower and will make a nice clump of bulbs in no time.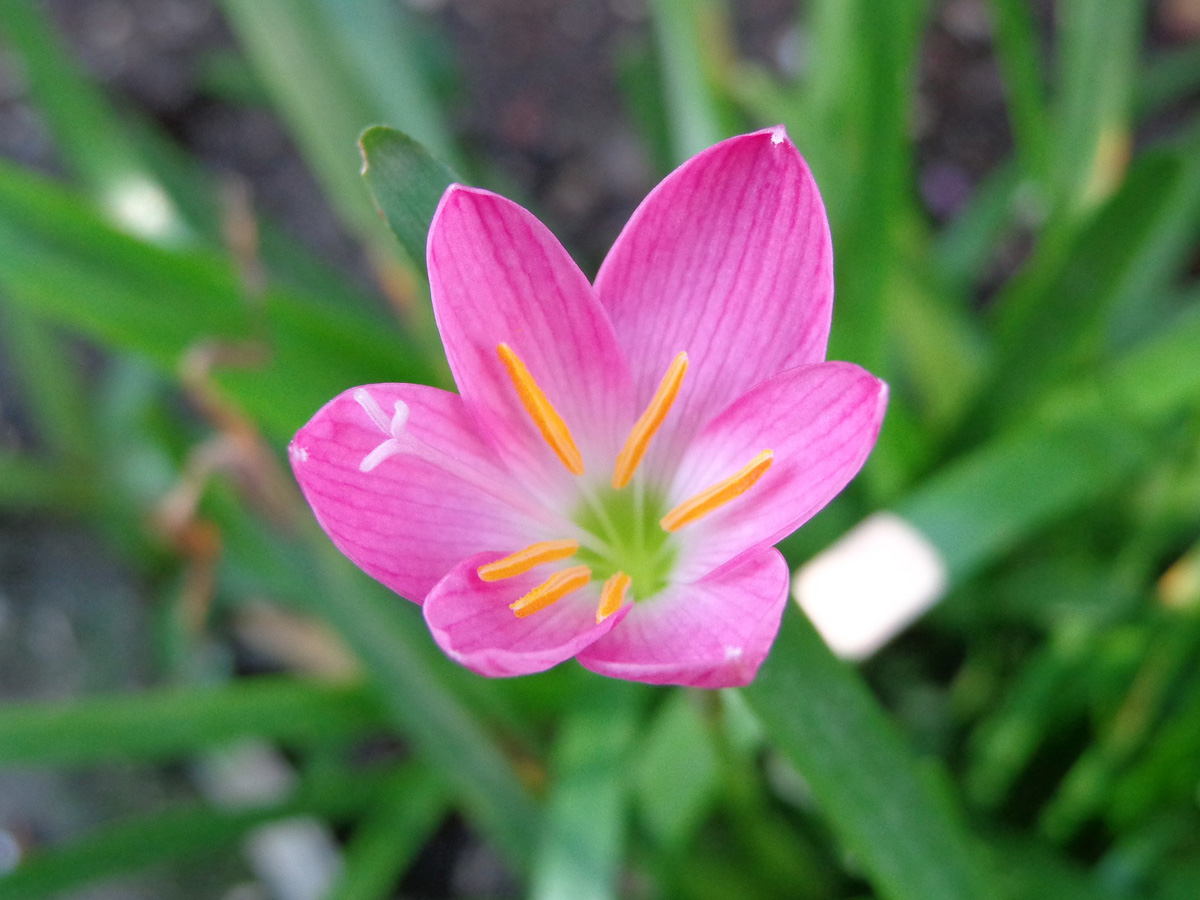 Pink rain lily
Zephyranthes rosea, Zones 9–11
Pink rain lily has smaller, thinner foliage than other rain lilies and grows to only about 6 inches tall. The bright pink flowers seem to cover the plant when it blooms.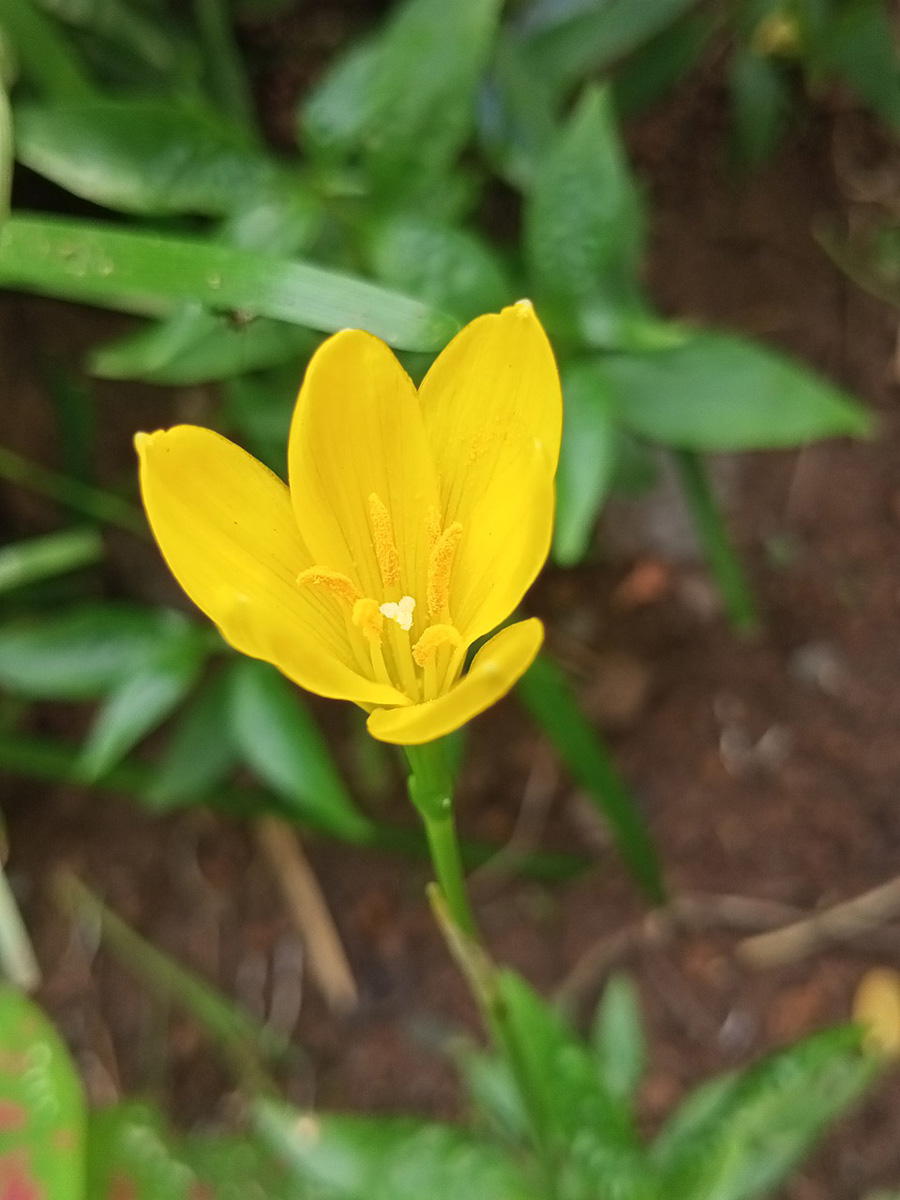 Yellow rain lily
Zephyranthes citrina, Zones 7–10
This rain lily has bright yellow flowers and usually grows to about 12 inches tall. It reblooms well and is a good reseeder.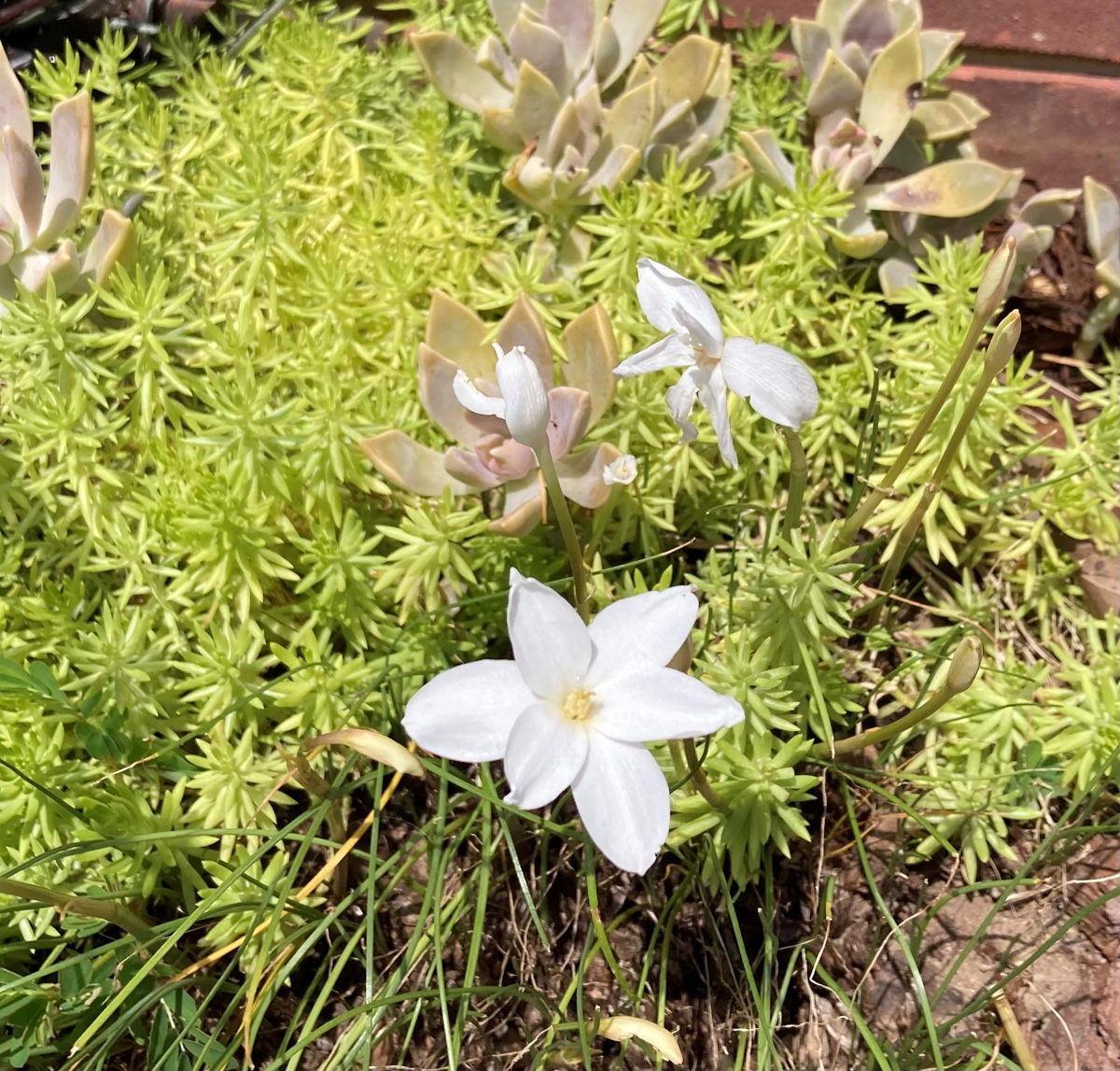 Evening rain lily
Zephyranthes drummondii, Zones 7–10
Evening rain lily has pure white flowers in late summer, reblooming with summer thunderstorms. It needs good drainage in the South to avoid rotting over the winter.
—Jason and Shelley Powell own and manage Petals from the Past, a garden center in Jemison, Alabama.
See more
More Southern Regional Reports