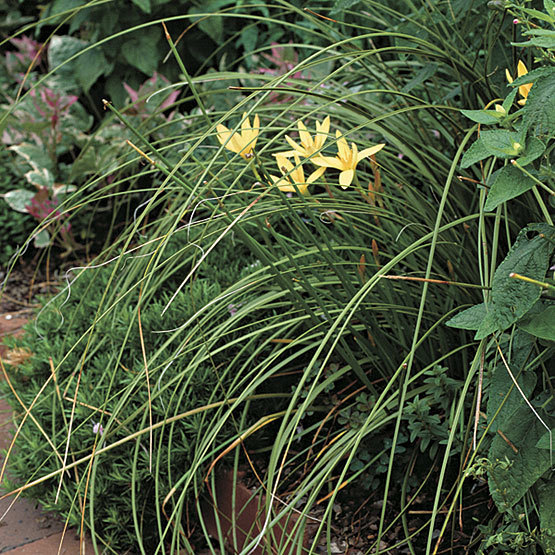 These 70 species of bulbous perennials often flower a few days after a rainstorm. They are native to the grasslands of the Americas. Their white, yellow, pink, or red star-shaped flowers look like crocuses and are funnel-shaped to tubular and erect. Rain lilies can be grown in a rock garden or a sunny border, or in a cool greenhouse or alpine house.
Noteworthy CharacteristicsWhite, yellow, pink, or red flowers that resemble crocuses. They often bloom a few days after a rainstorm. 
CareIn the garden, grow in moist but well-drained soil in full sun. Will not tolerate excessive winter moisture. In the greenhouse, grow in full light and water freely during growth. Keep just moist in winter.
PropagationAs soon as seeds are ripe, sow at 55° to 64°F. Separate offsets in spring.
ProblemsInfrequent.