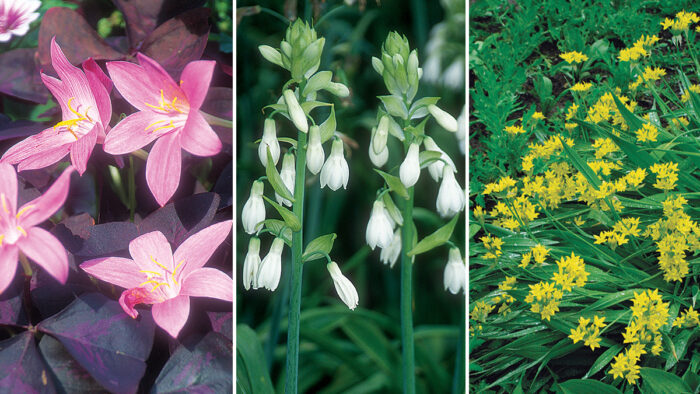 Anticipation, we are told, is the greater part of enjoyment. This explains the excitement in seeing bulbs emerge from the soil, grow, and flower. Spring-flowering bulbs receive a great deal of publicity, and one would be hard-pressed to find a gardener who had not heard of or grown daffodils or tulips. But many do not know or use the numerous summer-flowering bulbs available, and even fewer seem to know those that flower in late summer and into fall. That's a pity, as there are many wonderful bulbs to bring color to the garden during this time. Here are my selections for easy-to-grow, beautiful bulbs to enhance the garden in summer and fall.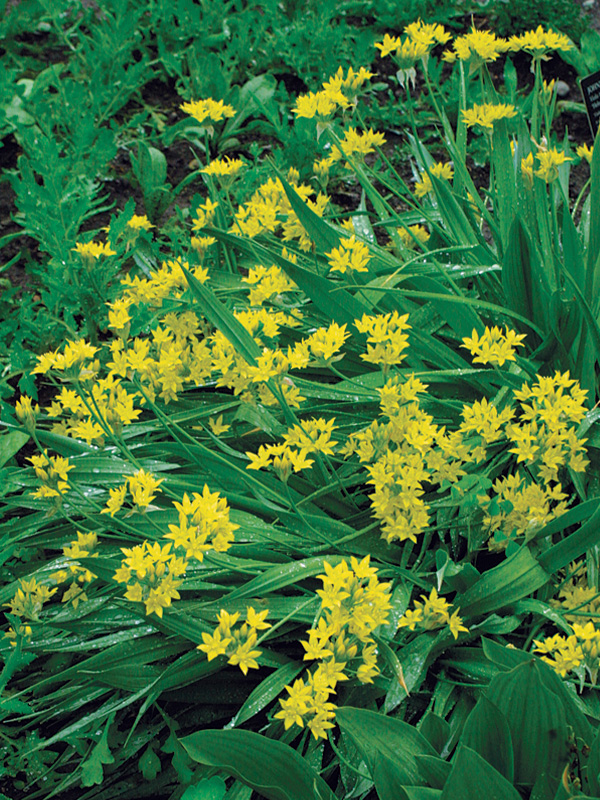 Ornamental onions shine in summer
In early summer, stars of Persia (Allium christophii, USDA Hardiness Zones 5–8) produces starry, silvery amethyst flowers on a flower head 10 inches or more in diameter on 18-inch-tall stems. For long-lasting bright yellow flowers that sparkle in midsummer, try golden garlic (Allium moly and cvs., Zones 3–9). It is robust, hardy, and an excellent cut flower, naturalizing and increasingly happy in the sun in most garden soils. You will welcome its return each year if you plant the top of the bulb just at surface level and don't overwater, keeping it moist but not wet.
Rain lilies have big, long-lasting blooms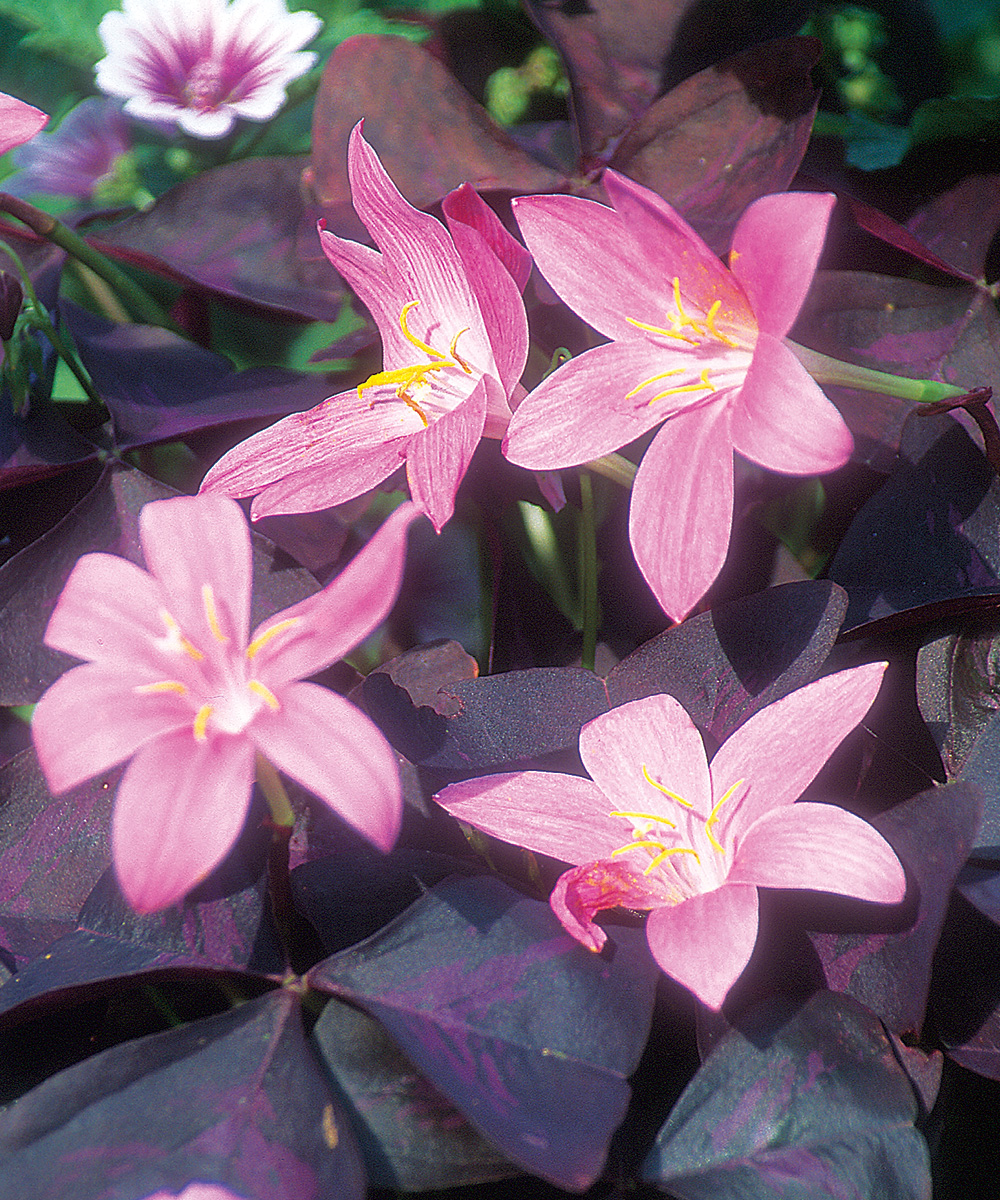 Pest-free and not demanding of any special soil, rain lilies enjoy sun and good drainage. Plant them 3 to 4 inches apart in bold groups, with the tops of the bulbs at soil level. Keep them moist while growing but on the dry side when dormant. In Zone 6, I suggest a 4-inch-deep layer of mulch for the winter and a sheltered location, such as against a south-facing wall.
The versatile rain lily (Habranthus robustus, Zones 7–10) will grow well in a container, a rock garden, or the front of a border. The 3-inch-wide flowers are bright pink with veins of a darker shade. In their native Argentina and Brazil, the flowers often appear at the time of the first rains, hence their common name. You can expect to see them before the foliage atop 10-inch-high stems in midsummer, lasting into fall.
Lilies are the most versatile summer bulb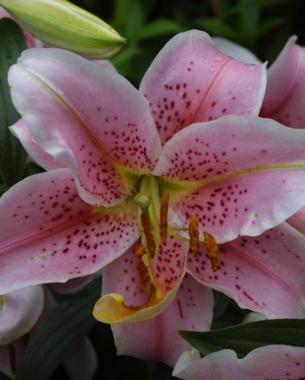 Aptly called "the aristocrats of the garden," lilies (Lilium spp. and cvs., Zones 3–8) come in nearly every color of the rainbow, and you can find one that blooms anytime during the summer months. Their flowers range from small and sweetly fragrant to large and intensely aromatic. I like 'Star Gazer' (Zones 4–8) for its vigorous growth and strong stems. Its flowers face upward, and like all lilies, it's good in either containers or borders.
Lilies are easy to grow in any garden soil—if you remember they like their heads in the sun and feet in the shade. Plant them among shrubs or other plants so that the base of the stem is shaded and the head will be in the sun. This technique prevents the soil above the bulb from drying out too quickly, which can adversely affect any roots produced by the stem before it emerges from the soil.
A common mistake is not planting lilies deep enough. Put 6 inches of soil over the top of them to keep them from flopping over. They appreciate a regular feeding when grown in containers; in borders, they will be fine with little feeding.
Summer hyacinths bloom big in late summer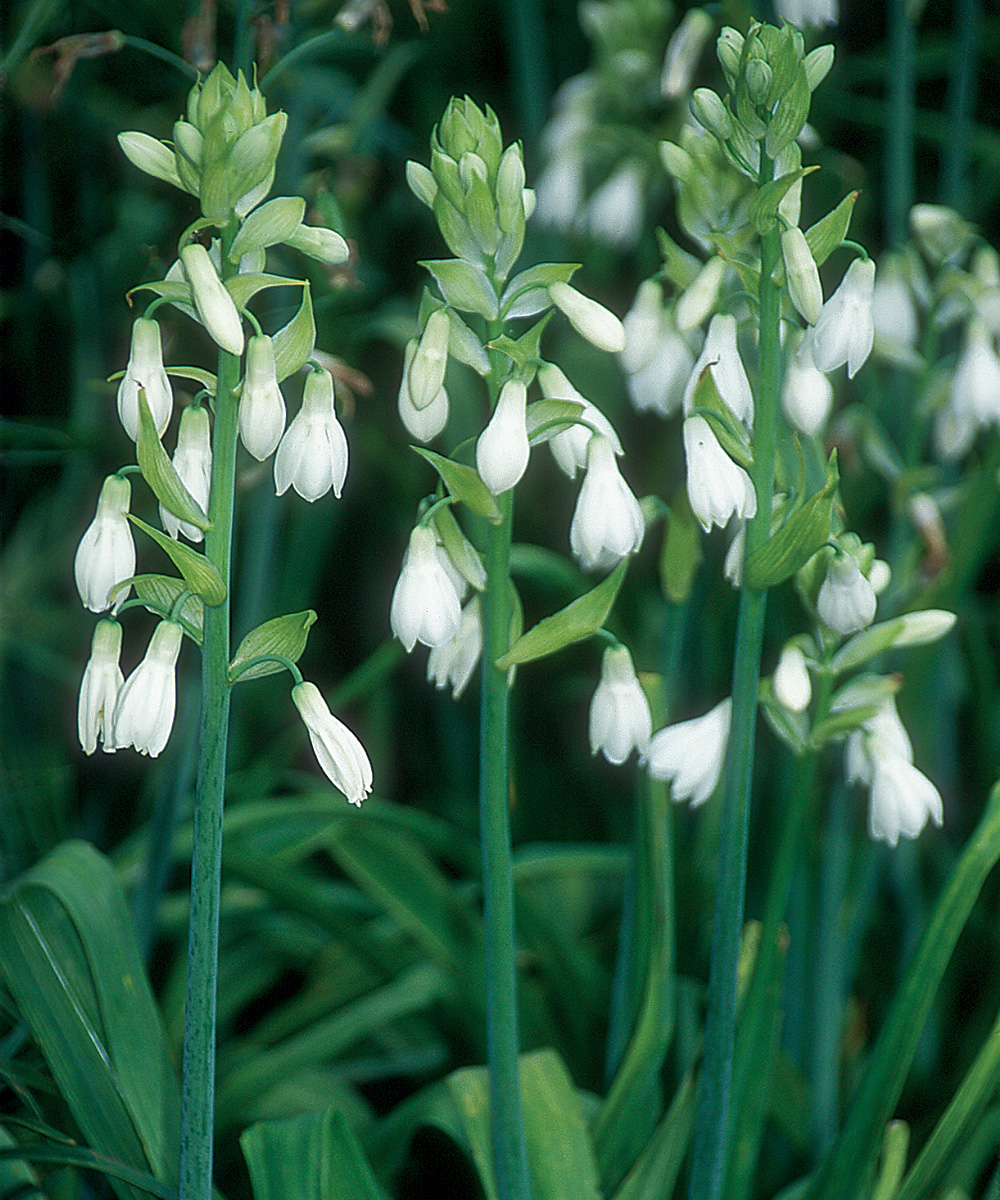 These bulbs, which hail from South Africa, like the sun and need good drainage. Plant them so that the top of the bulb is just at or a little below the soil surface. Keep them moist in spring and summer, then as the foliage begins to die back, reduce watering so that the bulbs can ripen. They often look best planted in groups of five or more, but choose your spot wisely as summer hyacinths don't respond well to transplanting. In areas where their hardiness may be a concern, I suggest mulching during the winter or growing them in large, deep containers where they perform admirably and can easily be brought inside, if necessary. A worthy bulb for the late summer border is the summer hyacinth (Galtonia candicans, Zones 6–10). The lovely, waxy, fragrant white flowers are large, 2-inch-long editions of the popular bell-shaped hyacinth's flowers. On established plants, 30 or more flowers adorn the upper half of the stems that can get 2 feet tall. The flowering begins in midsummer and lasts for several weeks.
Fall crocuses are as delightful as their spring cousins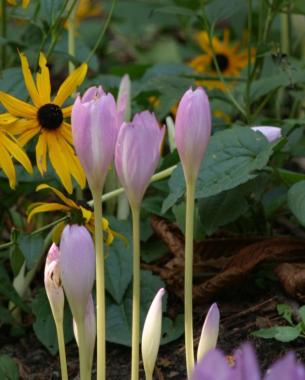 Everyone looks forward to crocuses in spring. Why not enjoy them in autumn, as well? You can have crocuses flowering into December by selecting some of the many fall-flowering species, which require the same cultural requirements as the spring-flowering kind: a sunny location, average garden soil, and 2- to 3-inch planting depth. Saffron crocus (Crocus sativus, Zones 5–8) earned its common name as the source of the valuable spice and has purple flowers with dark veins in midfall. It grows easily in any soil with good humus.
Resembling crocus in flower, meadow saffron (Colchicum autumnale and cvs., Zones 4–9), flowers in late fall to early winter. It stands 6 inches tall and produces four to six pink flowers from each corm. Plant it in late summer with the shoulder of the corm—where it begins to broaden—at soil level. The foliage will appear in spring but will wither by midsummer. But don't fret: A new corm is being formed that will flower that fall.