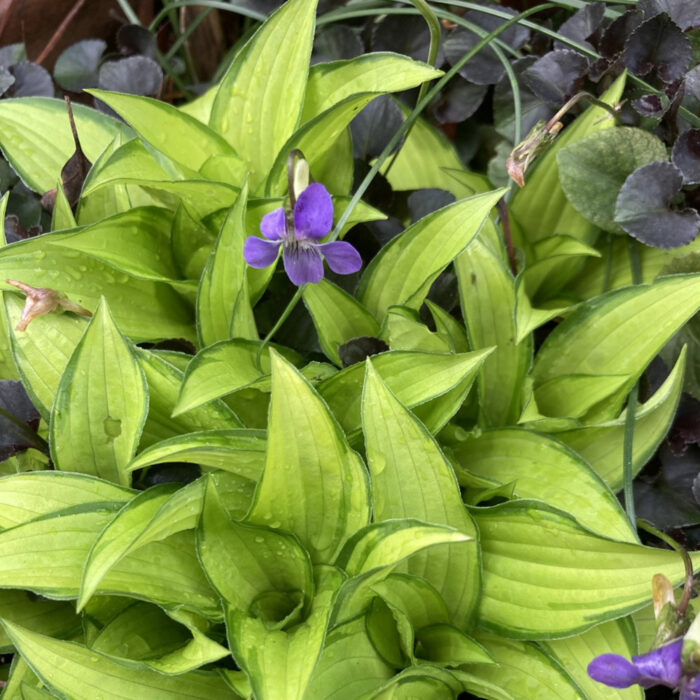 Hostas (Hosta spp. and cvs., Zones 3–8) must be delicious. Everything eats them. There is nothing as disappointing as seeing a wilted hosta and realizing that it's missing all its roots, its leaves left in a wilted pile aboveground, when it had been a glorious specimen just the day before. Voles and chipmunks don't have any trouble consuming hostas from the bottom up. Groundhogs and deer happily eat the foliage. We were annoyed to discover that even domestic ducks find them yummy. Also, there are the caterpillars, slugs, snails, and beetles that find hostas tasty.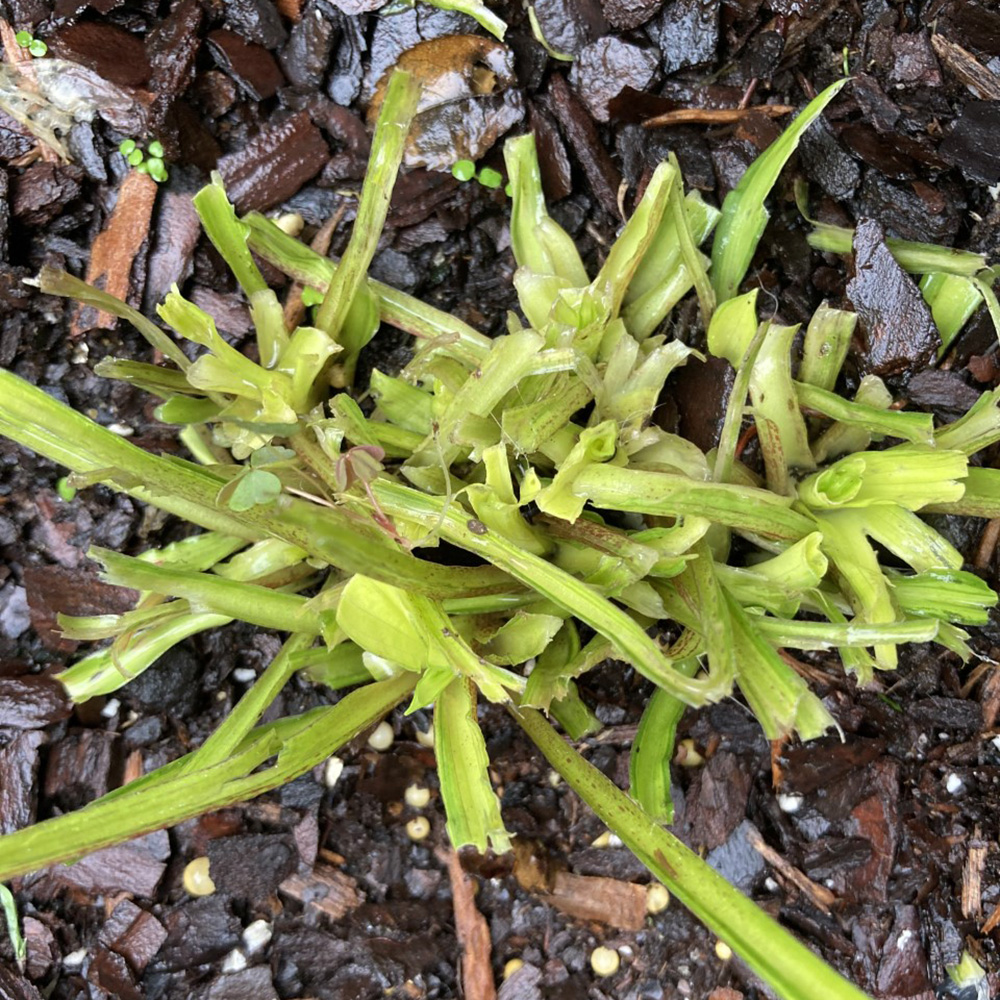 Pest control from the ground up
Applications of some products can help manage pests. Castor oil—the extract from castor bean plants—in a granular or liquid form can be applied to help discourage voles and chipmunks. Iron phosphate granules sprinkled under the foliage does away with slugs and snails, hopefully before they chew holes in the leaves. Spinosad can be sprayed to control caterpillars and beetles. Maintenance is an important part of pest control. Depending on the rain, weekly reapplication may be necessary.
Move your hostas to containers
Growing hostas in containers can also provide some protection. Sturdy pots can help keep burrowing creatures from the roots. Copper tape around the base of the container is reported to keep slugs and snails from climbing into it. Taller containers may defeat groundhogs by making the plants more difficult to reach. Occasionally deer can be discouraged by location, so moving pots to more-protected areas can help deter them. The ducks are a little more difficult to control, but soon ours will be big enough to move over to our pond.
Here are a few great hosta varieties that look fabulous in containers.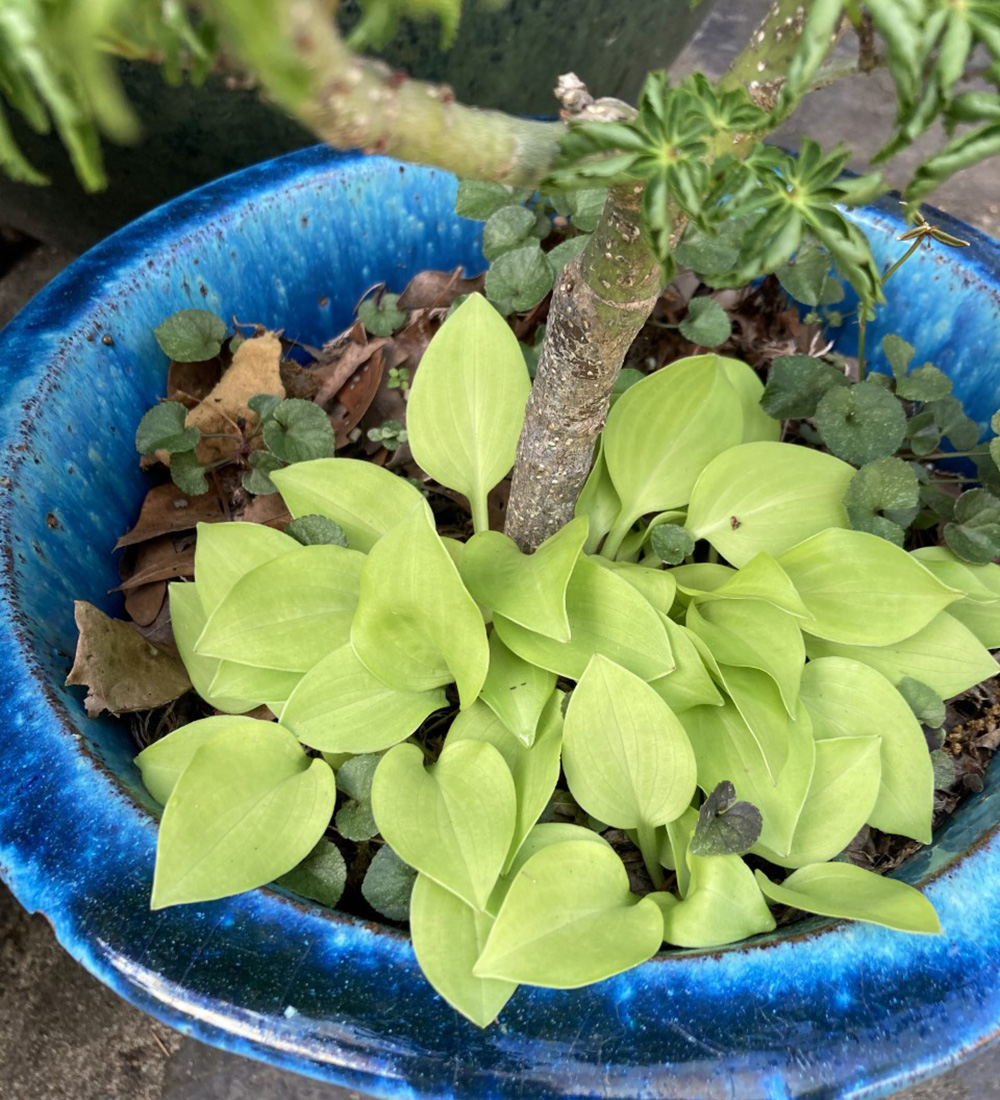 'Golden Scepter' hosta (H. 'Golden Scepter', Zones 3–8) looks good in a blue container. The lime green foliage really shows up against a bright blue background.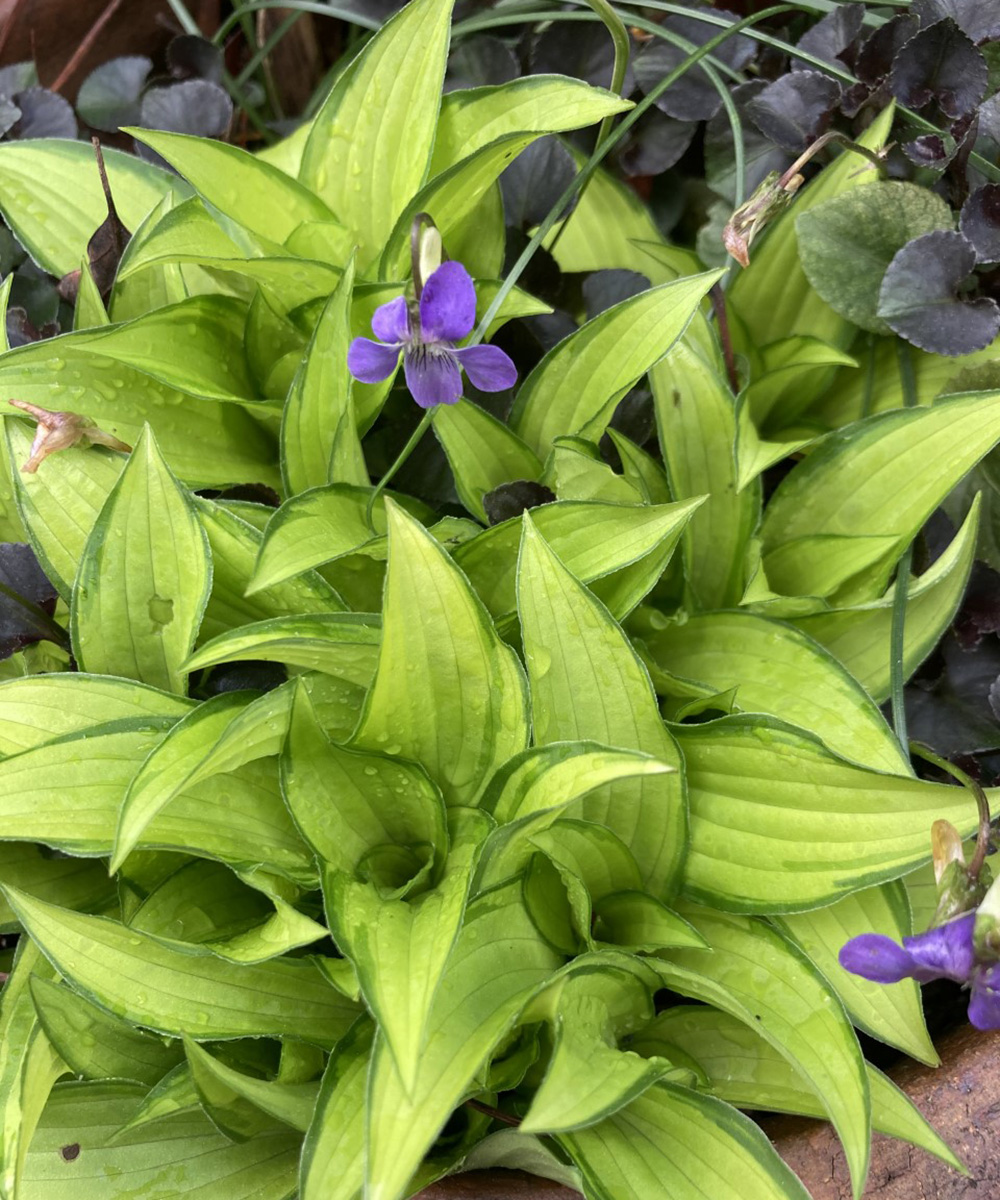 'Twist of Lime' hosta (H. 'Twist of Lime', Zones 3–8) is a good spreading plant that can quickly cover ground in a container.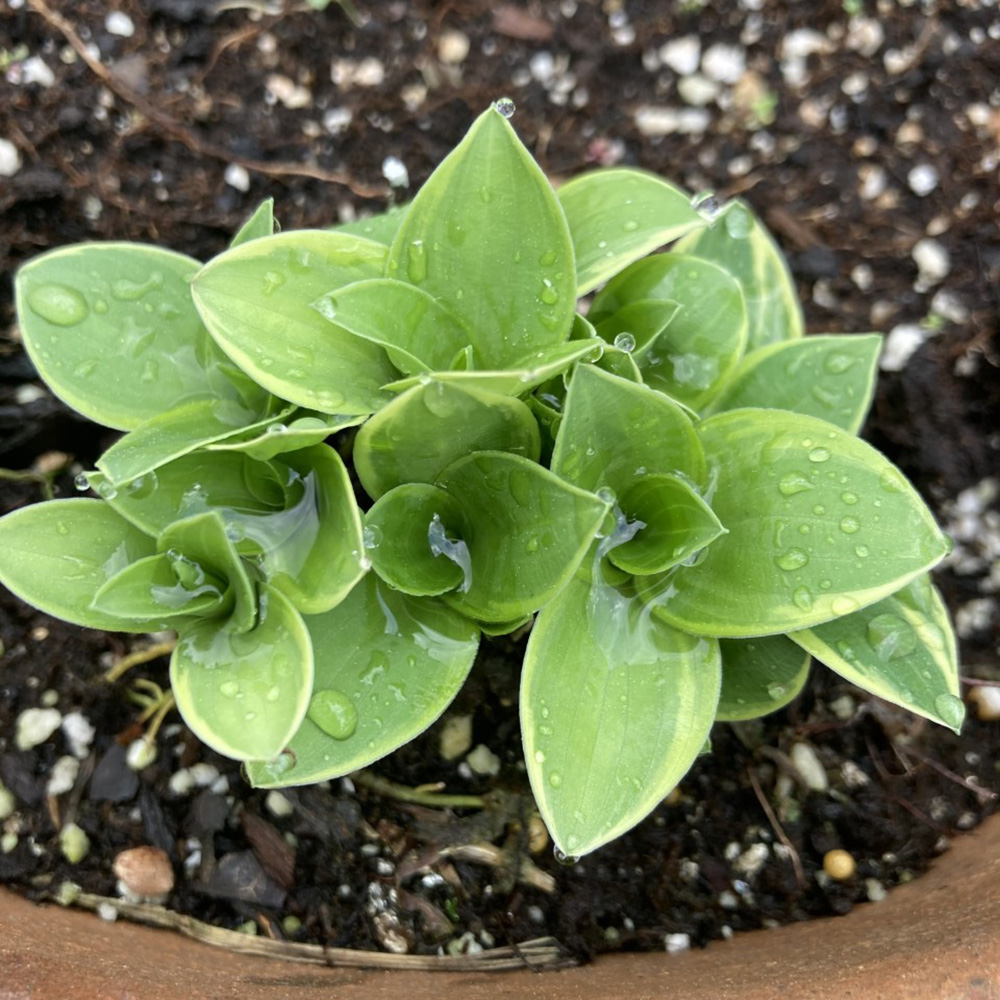 'Hush Puppie' hosta (H. 'Hush Puppie', Zones 3–9) is a tiny plant that spreads quickly. Although small, it has a creamy edge to its foliage that makes it quite showy.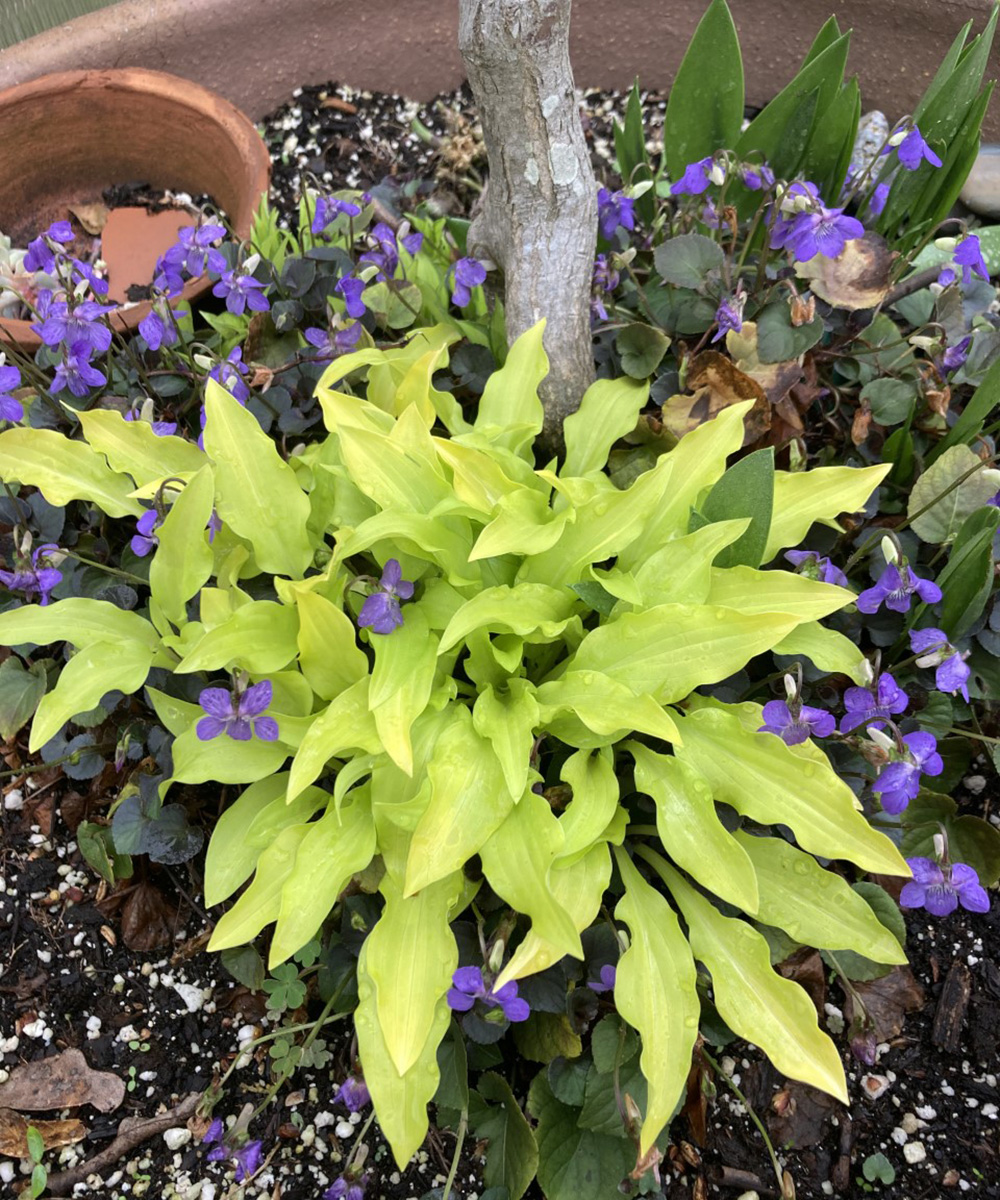 'Dragon Tails' hosta (H. 'Dragon Tails', Zones 3–8) has long, thin, golden-green leaves with wavy edges that complement darker-foliaged plants.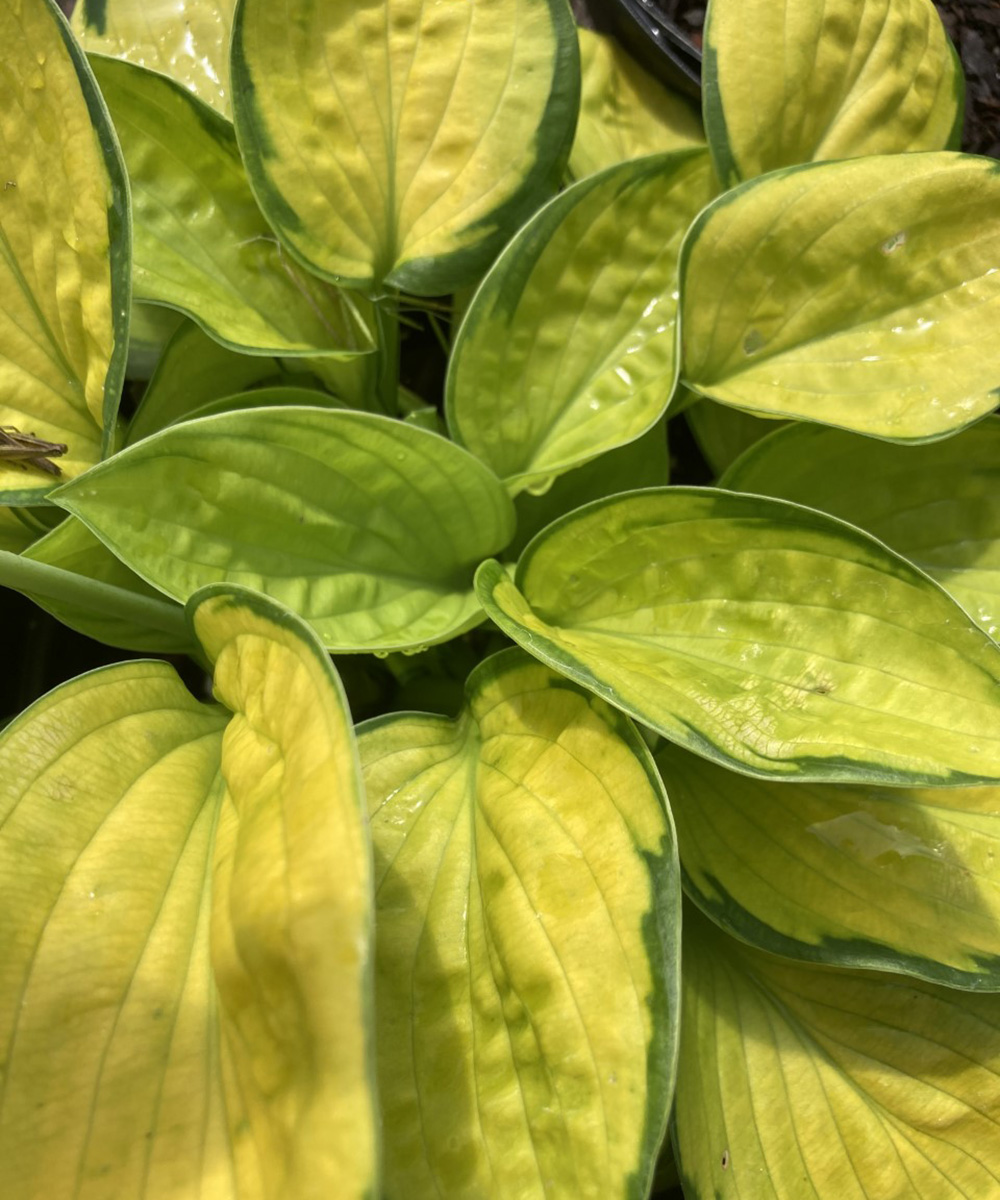 'Rainforest Sunrise' hosta (H. 'Rainforest Sunrise', Zones 3–9) has bright lime green foliage surrounded by dark green edges. It's just simply pretty.
Growing hostas in the South can be a bit challenging, but they are so attractive and there are so many varieties that they are impossible to resist, especially since many varieties have lovely flowers that are popular with hummingbirds.
—Jason and Shelley Powell own and manage Petals from the Past, a garden center in Jemison, Alabama.