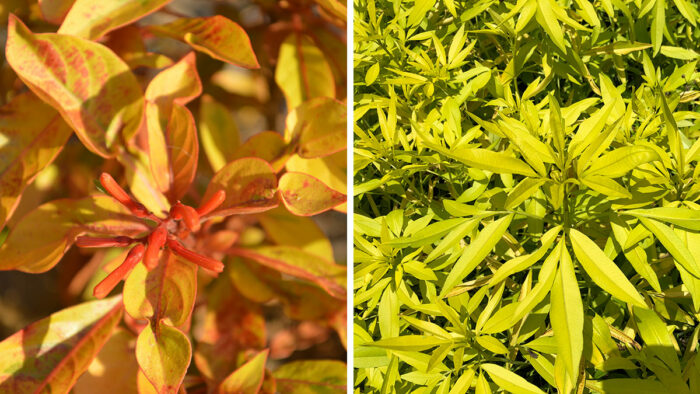 Go for the gold this summer with stunning golden foliage. All too often the intense sun and heat of summer on the Southern Plains causes yellow foliage to turn a washed-out tan. These golden beauties stand up to our summer sun and keep on shining.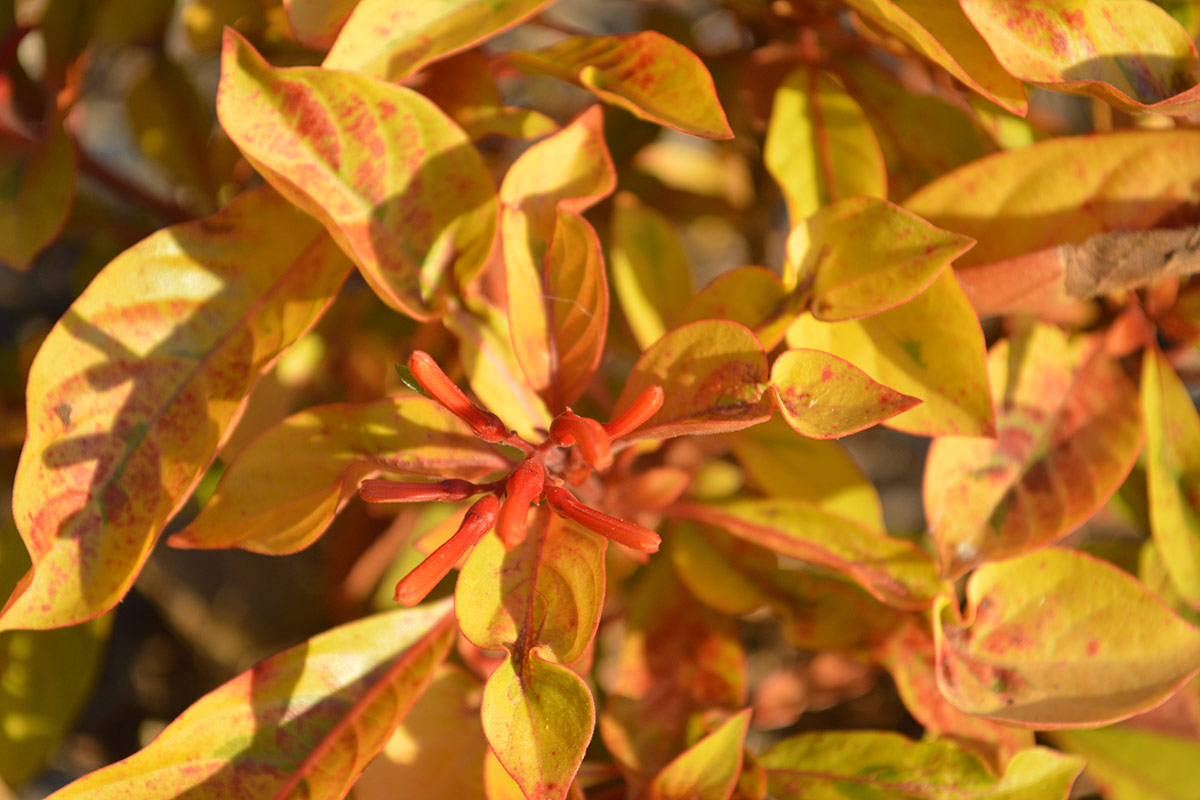 Lime Sizzler™ firebush provides a 5-foot mound of gold in areas with good drainage
I love to grow the sun-loving Lime Sizzler™ firebush (Hamelia patens 'Grelmsiz', Zones 9–11) in containers, but it performs equally well in garden beds. Don't let the name fool you—there are plenty of golden hues in the foliage, which is primarily yellow with splashes of chartreuse. Orange flowers set the plant ablaze from early summer through fall and are a hummingbird favorite. In southern Texas, the plant grows as a dieback shrub that produces a 4- to 5-foot mound each season. In cooler areas, this tender perennial can be grown as an annual or taken indoors over winter. Though established plants are drought tolerant, be sure to provide container-grown plants regular moisture. Good drainage is a must for firebush.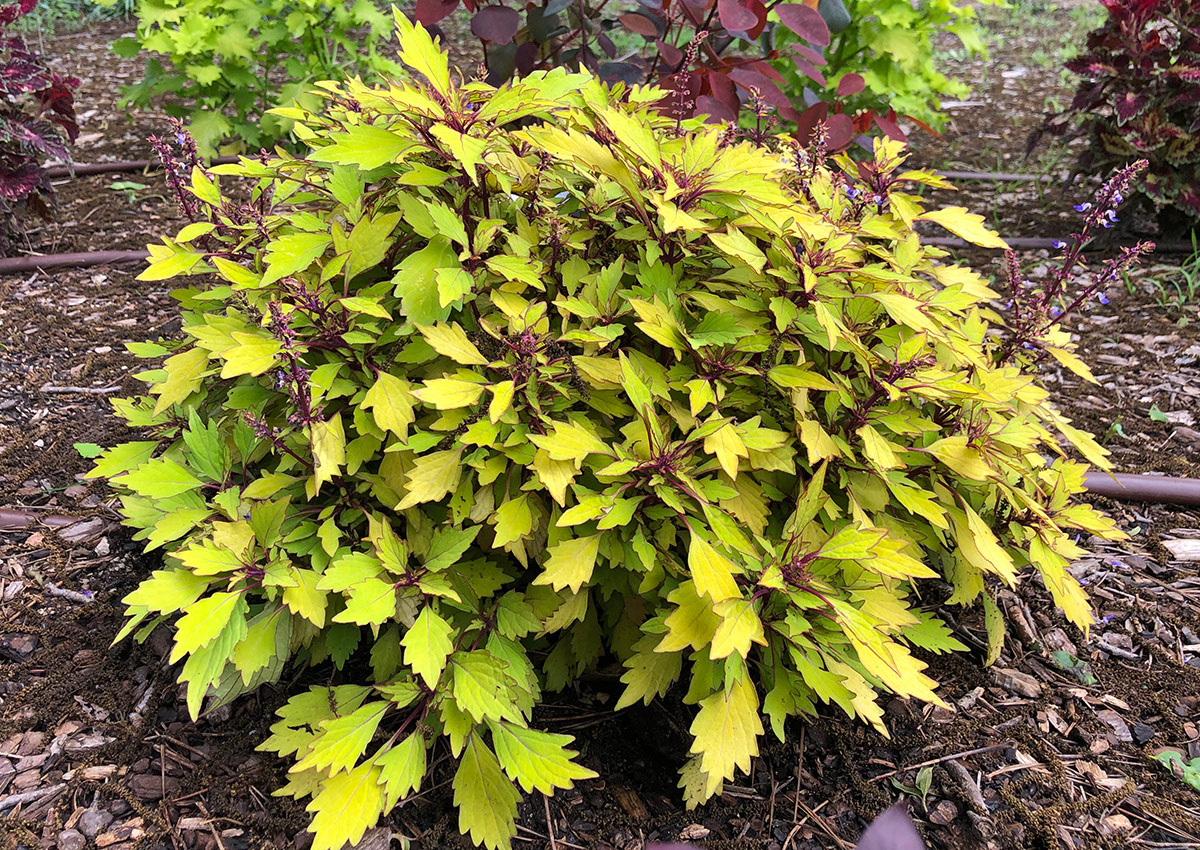 Royale Pineapple Brandy™ coleus's golden leaves add a punch to the border
Whether you are looking for a splash of deep burgundy or radiant gold to break up the border, you can't go wrong with sun coleus. For stunning golden hues try the selection Royale Pineapple Brandy™ (Plectranthus scutellarioides ColorBlaze® Royale Pineapple Brandy™, Zones 10–11). The textural foliage is golden yellow to chartreuse with burgundy edges that make each deep-cut leaf stand out. Part of the heat-tolerant ColorBlaze® Series, this coleus blooms very late in the season (if it blooms at all), eliminating the need for deadheading. Plants perform well in sun or shade in any well-drained soil. This well-branched variety reaches 20 to 30 inches tall and 12 to 16 inches wide.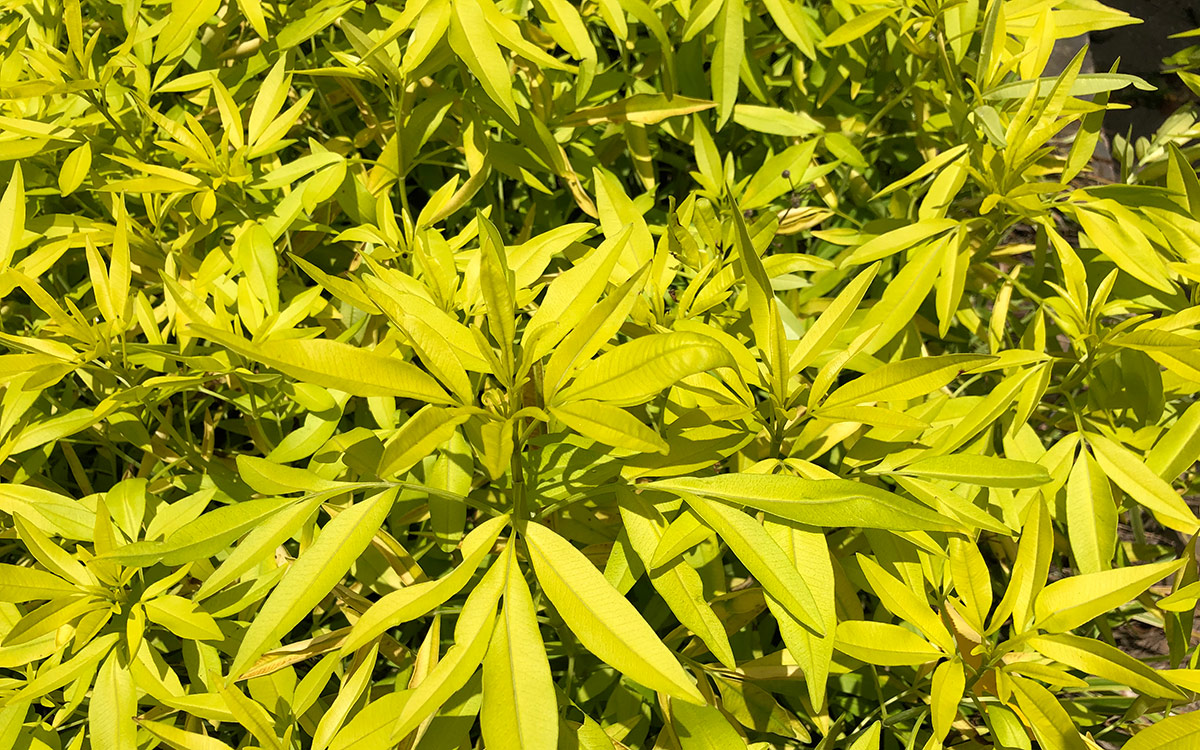 'Lightning Flash' coreopsis offers surprising color in areas with poor soil
One doesn't usually equate coreopsis with colorful foliage, but 'Lightning Flash' coreopsis (Coreopsis tripteris 'Lightning Flash', Zones 3–8) is not your usual coreopsis. The narrow foliage starts out vibrant yellow in spring and cools to chartreuse by midsummer. Growing 3 to 5 feet tall and nearly half as wide, this species thrives under dry to average moisture in poor soil. Plant it in full sun to enjoy yellow summer blooms typical of the species.
Twist of Mango™ abelia is an excellent low-maintenance, pollinator-friendly shrub
I'm a big fan of abelias—the "go anywhere, do anything" shrubs. Low maintenance? Check. Pollinator-friendly flowers? Check. Drought tolerant? Check. And with varieties like Twist of Mango™ abelia (Abelia × grandiflora 'RNTOM', Zones 6–10; not pictured), we can add colorful foliage to the list. This variety starts out bright yellow in spring and darkens to gold during the summer. Fall adds tints of bronze to the golden foliage, which is semi-evergreen. This low-growing cultivar reaches only 2 feet high, spreading 4 to 5 feet wide. Abelia grows in sun to shade, but foliage color is best in full sun. It tolerates a variety of soil conditions.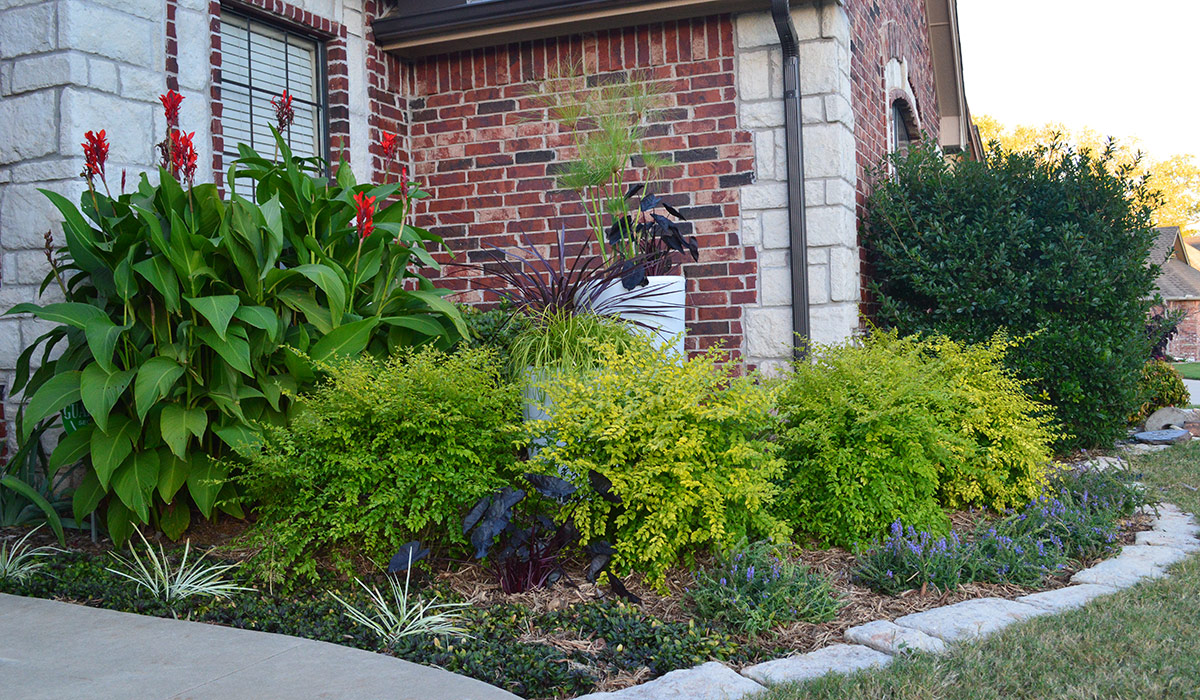 'Sunshine' privet is a tough-as-nails shrub that doesn't spread
I had my reservations about growing a privet, as they are known to be invasive, but the gold-leaved selection 'Sunshine' (Ligustrum sinense 'Sunshine', Zones 6–10) is sterile. Unlike other privets, this variety does not flower. No flowers means no seeds—and thus no seedlings popping up throughout the garden (or natural areas). So I gave the plant a try. It certainly lives up to its name—the evergreen foliage simply glows in full sun. This plant also passed the test in trials at the Dallas Arboretum. It is a slow grower and can be sheared to your heart's content or allowed to reach its mature size of 3 to 6 feet tall by 3 to 4 feet wide. And it's still a privet, which means it's easy to grow in any soil (I have it in clay) with moderate moisture.
—Kim Toscano is a horticulturalist based in Stillwater, Oklahoma. She previously hosted Oklahoma Gardening, a weekly PBS television program produced by the Oklahoma Cooperative Extension Service.
Photos: Kim Toscano