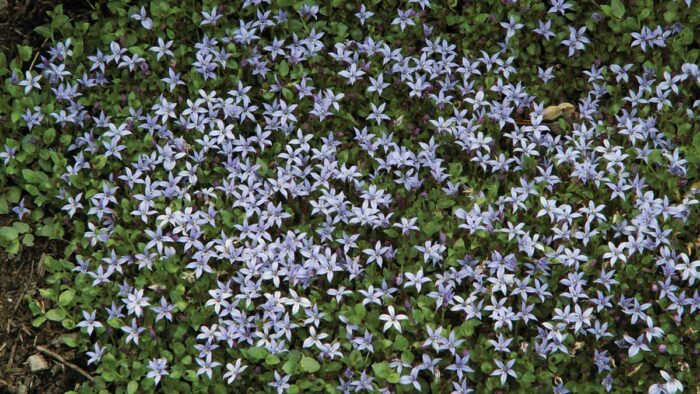 In Andy Brand's article Unusual Fall Perennials, he discusses some out-of-the-box plant picks for this spectacular time in the garden:
"As we reluctantly accept the inevitable and begin preparing our gardens for winter, we can ease the transition by planting selections that provide color and excitement at this time of year. While many gardeners have traditionally turned to mums (Chrysanthemum spp. and cvs., Zones 5–9), goldenrods (Solidago spp. and cvs., Zones 3–9), and sedums (Hylotelephium spp. and cvs., Zones 3–9) to extend the gardening season, many also long for something different."
Below, you'll find fantastic perennials that are excellent, but have remained uncommon in fall gardens in the Southeast. Looking for even more unexpected fall standouts? Make sure to check out Andy's article.
---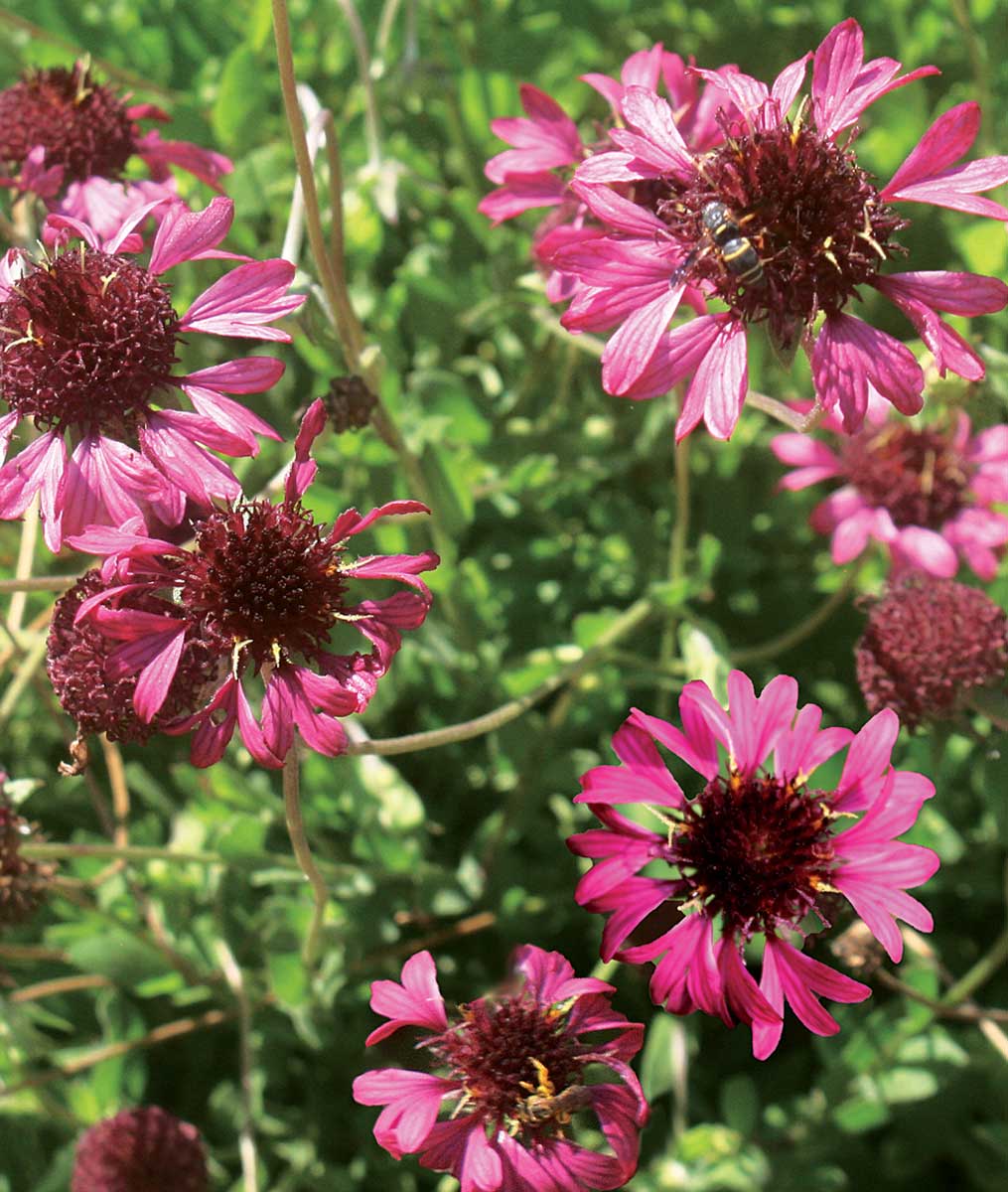 1. 'Grape Sensation' Blanket Flower
Name: Gaillardia aestivalis var. winkleri 'Grape Sensation'
Zones: 6–9
Size: 15 to 24 inches tall and 18 inches wide
Conditions: Full sun to bright shade; well-drained soil
Native Range: Parts of Texas
Uniquely purple and truly perennial, 'Grape Sensation' is a standout among blanket flowers. Its wiry stems sway in the breeze, bringing movement and whimsy to the garden from midspring up until the first frost. This clumper enlarges gradually each year, putting on a dazzling performance at mature size. Not only is it low-maintenance, but it is arguably better if not deadheaded, as its button-like, sterile seed heads resemble gomphrena (Gomphrena spp. and cvs., Zones 9–11). Though it is more tolerant of moisture than most blanket flowers, it performs best in well-draining soil.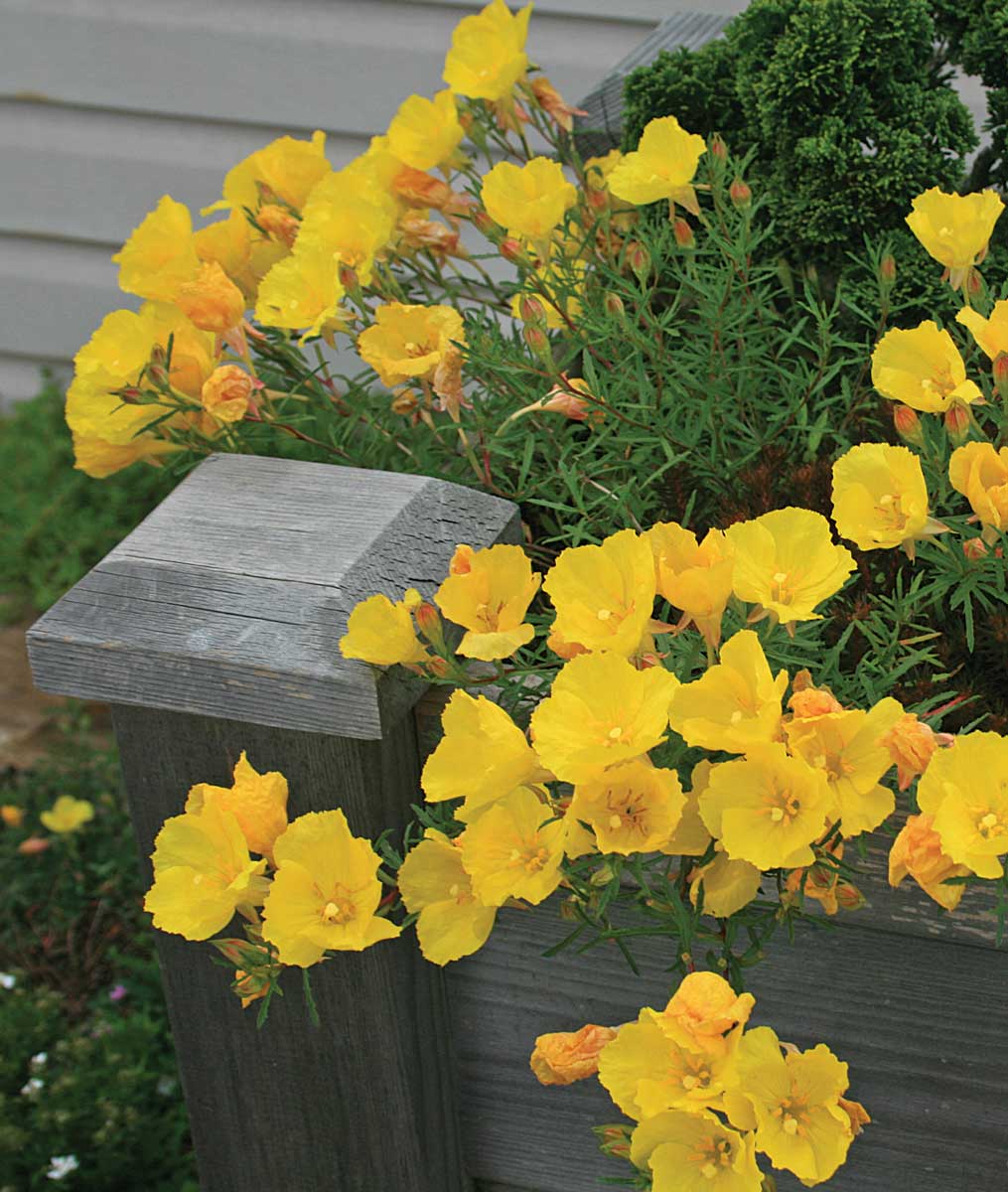 2. 'Prairie Lode' Sundrops
Name: Calylophus serrulatus 'Prairie Lode'
Zones: 4–9
Size: 8 inches tall and 15 to 18 inches wide
Conditions: Full sun; well-drained soil
Native Range: Western and central North America
Don't be fooled by its underwhelming appearance in a nursery pot; this is a perennial that delivers for seven to eight months and asks for nothing in return. 'Prairie Lode' develops into a magnificent, clumping ground cover once established. It has distinct needle-like foliage and cheery yellow blooms from May until frost. A tough prairie native, it thrives in even our driest, poorest soil, improving notoriously difficult areas with its golden glow. 'Prairie Lode' is delightful in mass plantings and draping over the edges of containers. Cut it back hard in early spring to refresh the foliage, and then leave it to work its magic for the rest of the year.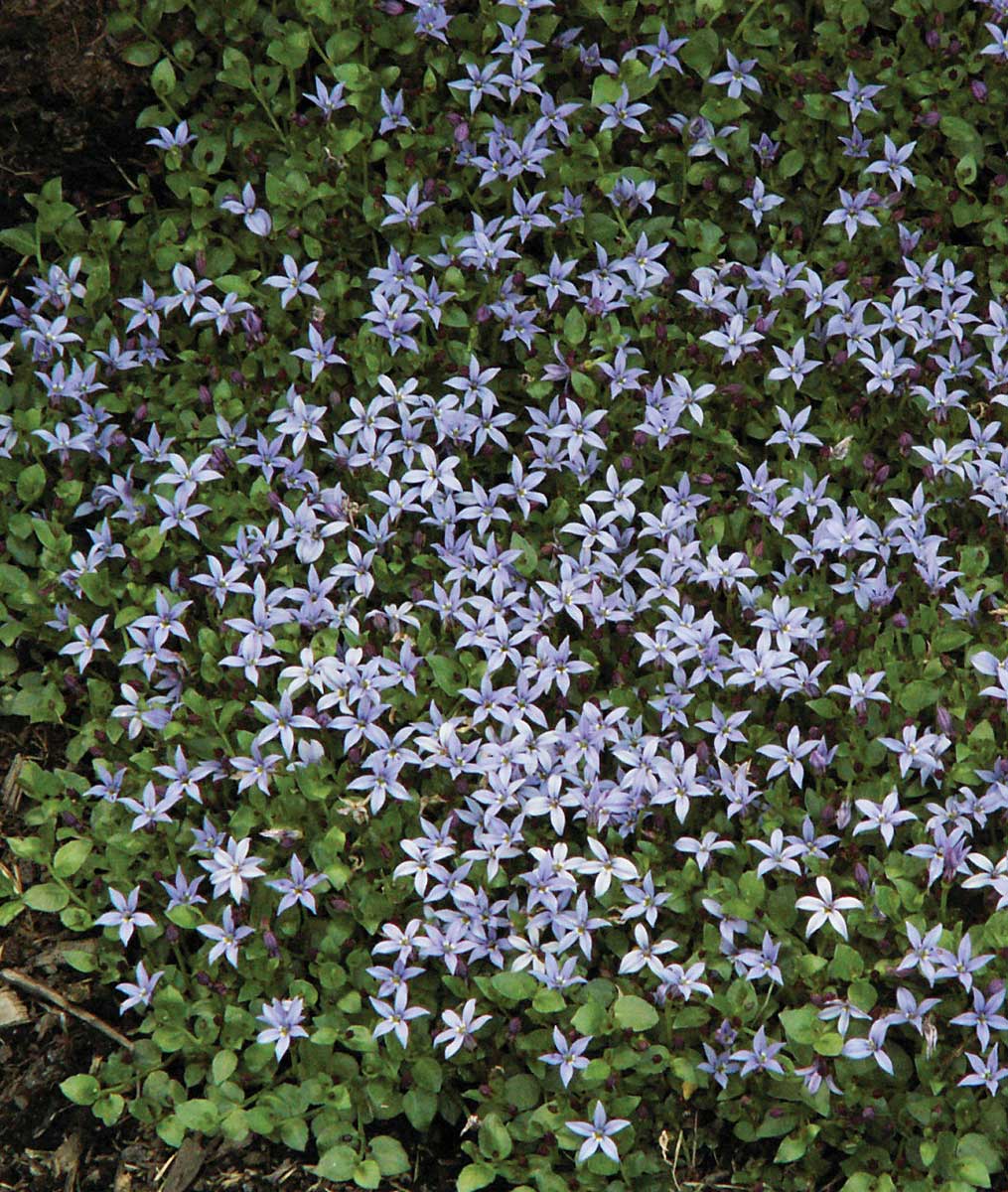 3. Blue Star Creeper
Name: Pratia pedunculata
Zones: 6–9
Size: ¼ to 1 inch tall and 1 to 2 feet wide
Conditions: Full sun to partial shade; moist soil
Native Range: Australia
This short, creeping ground cover shines with an abundance of tiny blue stars from spring through fall. It is a favorite for adding a carpet of flowers between pavers, softening rock hardscapes, and spilling over the sides of fall containers. In the border, it can provide a cohesive understory of color beneath roses and other shrubs. The dainty, scalloped leaves are charming even when it is not in bloom. Blue star creeper can spread vigorously, so consider that when planning your site.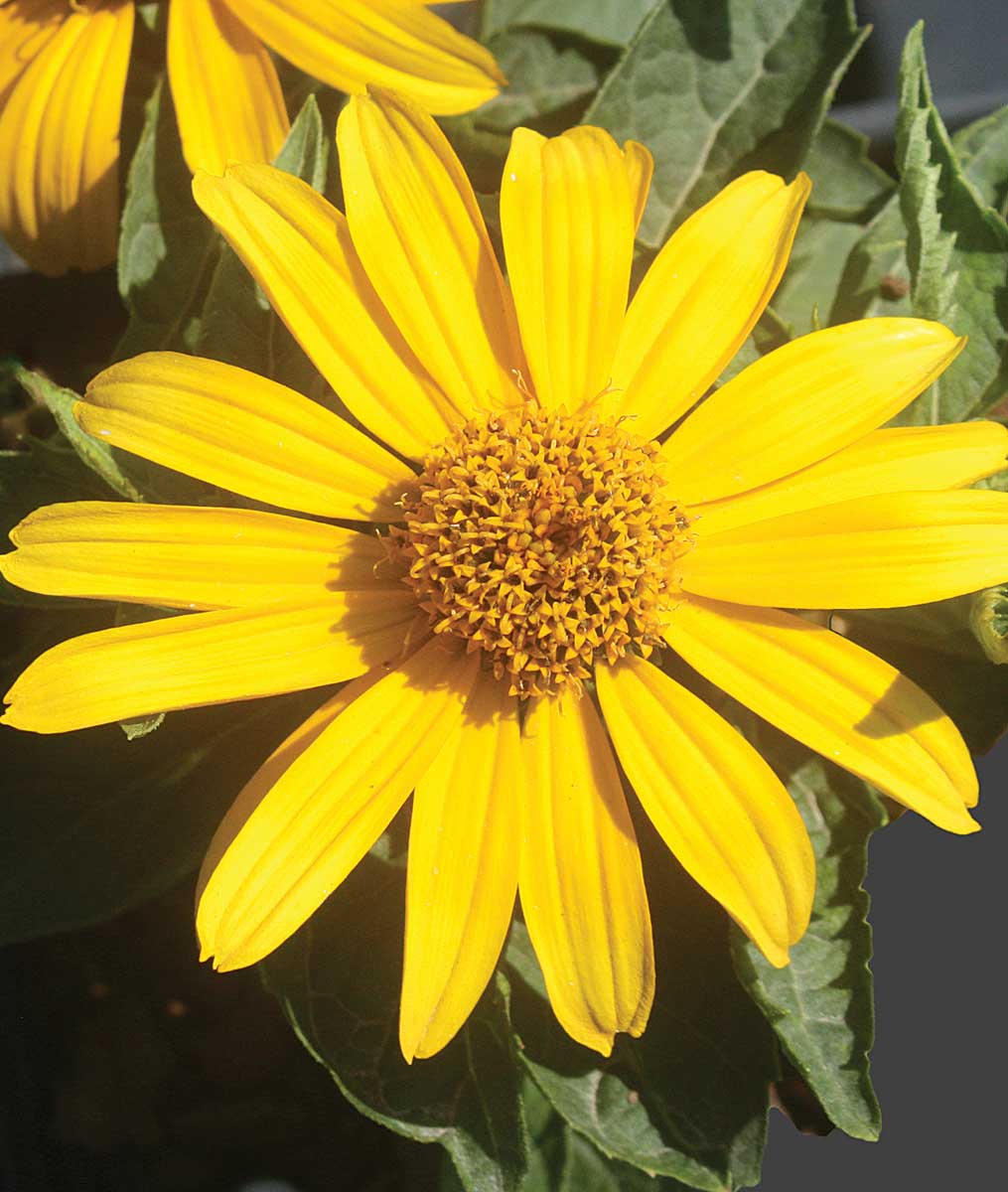 4. Tuscan Gold
™

False Sunflower
Name: Heliopsis helianthoides 'Inhelsodor'
Zones: 4–9
Size: 24 to 32 inches tall and 24 inches wide
Conditions: Full sun; moderately fertile, well-drained soil
Native Range: Central and eastern North America
With radiant gold blooms that perfectly encapsulate the changing seasons, Tuscan Gold™ can withstand the heat of summer and carry the garden all the way into fall. While this cultivar is more compact than most false sunflowers, and easier to tuck into small spaces, it steals the show in mass plantings. It is a mid- to late-season powerhouse: drought tolerant, deer resistant, and a magnet for butterflies. For a winning combination, pair it with complementary flower colors such as the brilliant violet of 'Homestead Purple' verbena (Verbena canadensis 'Homestead Purple', Zones 6–10).
---
Cheyenne Wine, a lifelong gardener, is a writer and photographer for Rare Roots nursery in Virginia.