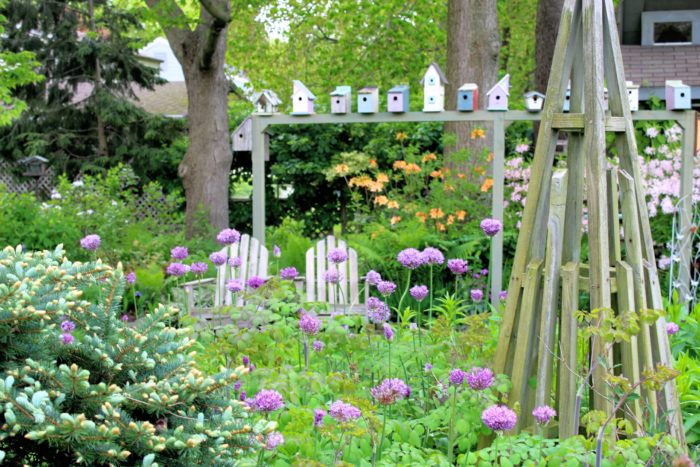 Today we're taking a trip to see Luana Carpenter's garden in Massillon, Ohio. We've been there before (A Garden of Roses, and Lessons Learned in a Gardening Life) and it is always beautiful, so I'm excited to share more photos from this garden today.
It's November now in my Ohio garden, and we've pretty much put the garden to bed. I love mixing flowering shrubs, perennials, bulbs, climbers, and roses. And I have loved learning throughout the years what grows well in my part shade, part sun garden.
It's been lovely to look back and, as with most gardeners, make changes to the garden this fall by moving and dividing plants, adding a few new ones (shhhh, just between us) and some more bulbs. I'm always looking forward to next season.
These are some of my favorite photos from last season.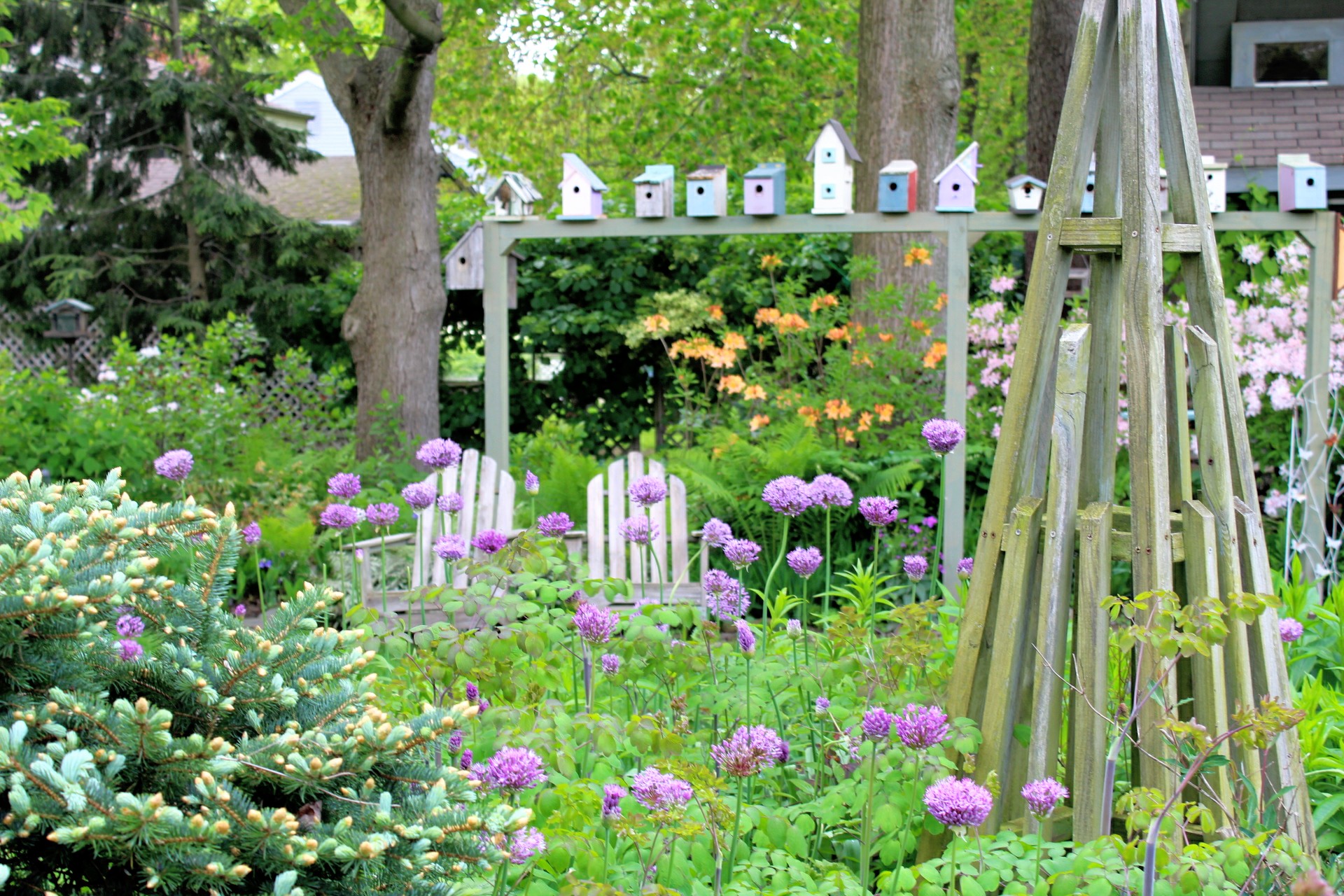 These tiny birdhouses sure make a great little neighborhood, with million-dollar views of the garden in full bloom around them.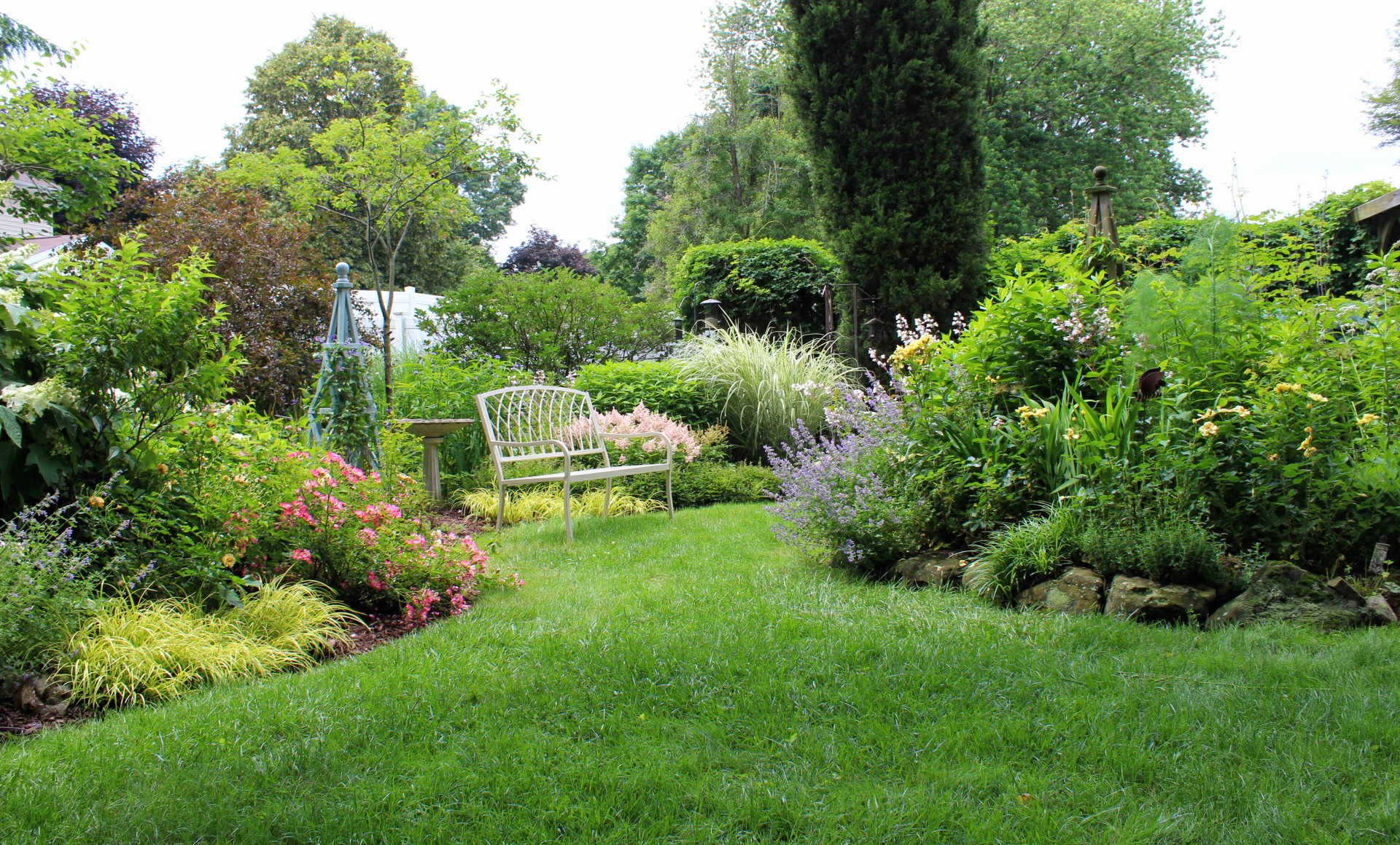 Wide, curving paths of lush green grass invite you to wander the garden and look closely at all the beautiful plants. The bench invites you to sit and enjoy, while the path disappearing behind the bed makes me want to walk on and explore.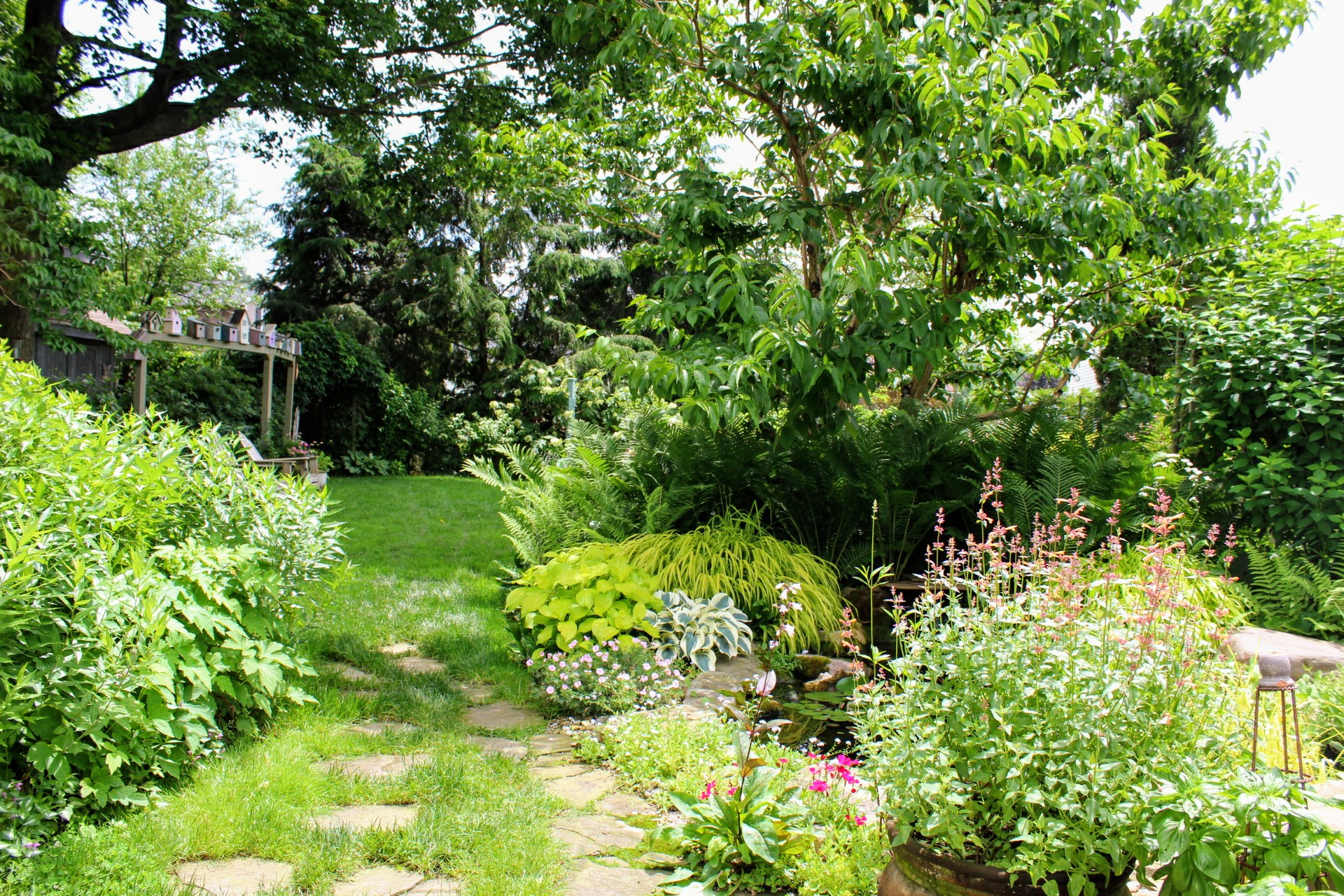 The row of birdhouses from the first photo is visible again here, on the left, as you walk past the pond surrounded by flowering plants.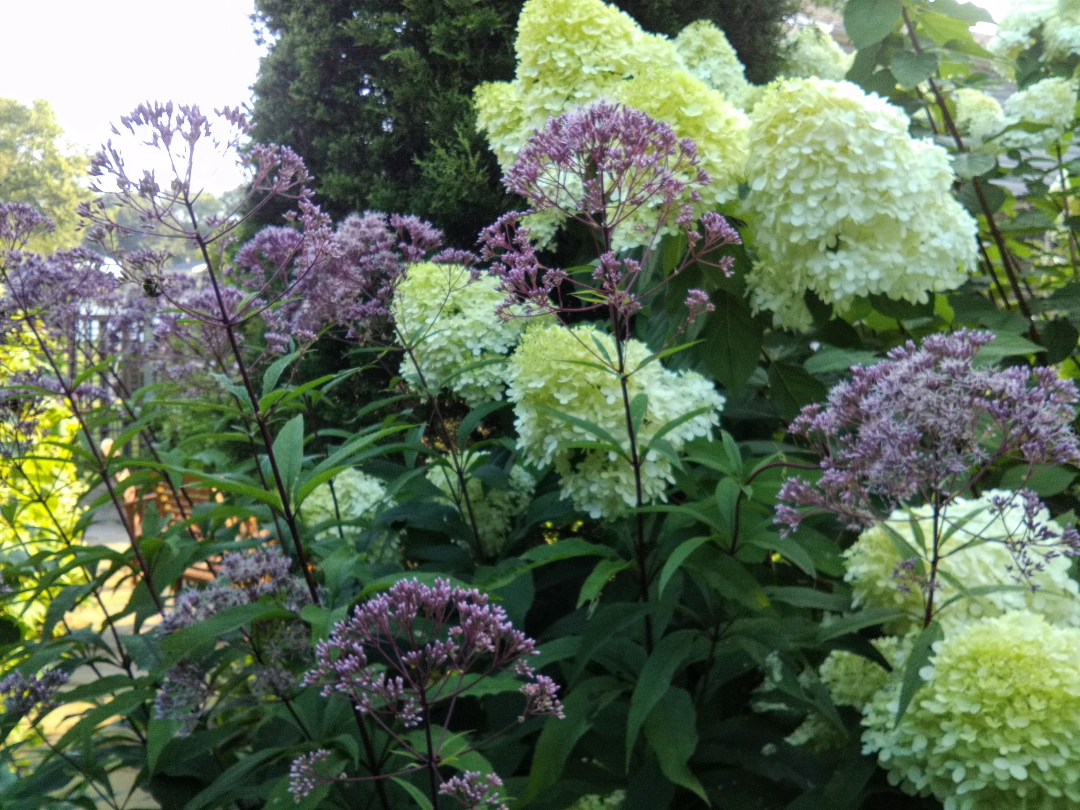 An inspired combination of plants: Joe Pye weed (Eutrochium purpureum, Zones 4–9) mingling with a tall panicle hydrangea (Hydrangea paniculata, Zones 3–8). These are both big, vigorous, easy-to-grow plants that bloom abundantly in mid to late summer, right when the garden can be looking tired and you need something fresh and exciting. Joe Pye weed is also a favorite of pollinators, as you can see from the bees visible on the blooms in this photo.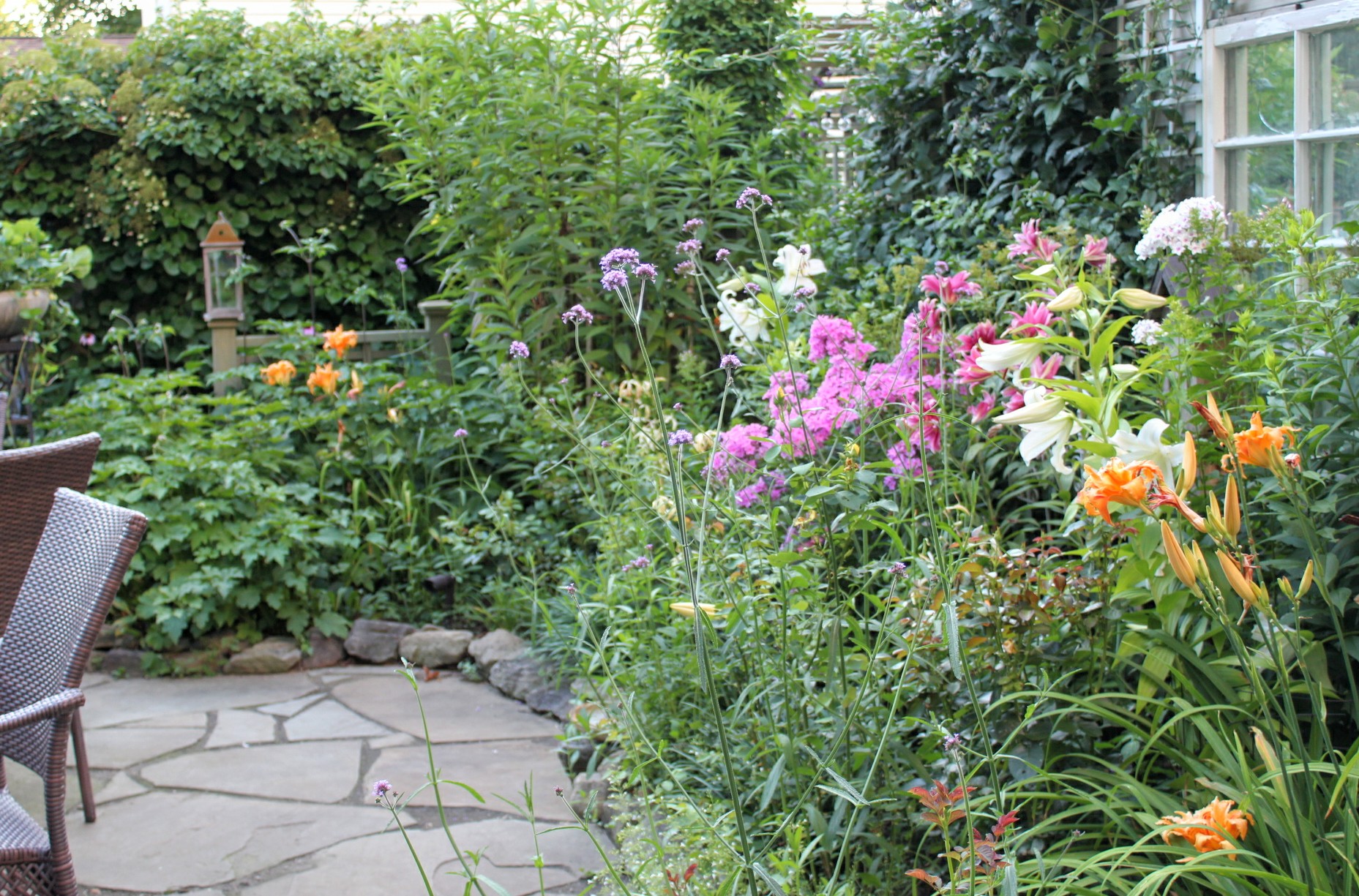 By the seating area on the patio, white Oriental lilies (Lilium hybrid, Oriental group, Zones 4–9) mix with other perennials, including double-flowered orange daylilies (Hemerocallis, Zones 3–9). Daylilies and the true lilies are related, and look similar, but bring different things to the garden. The Oriental lilies boast one of the best fragrances, while daylilies are incredibly vigorous and floriferous with a wide range of colors and forms.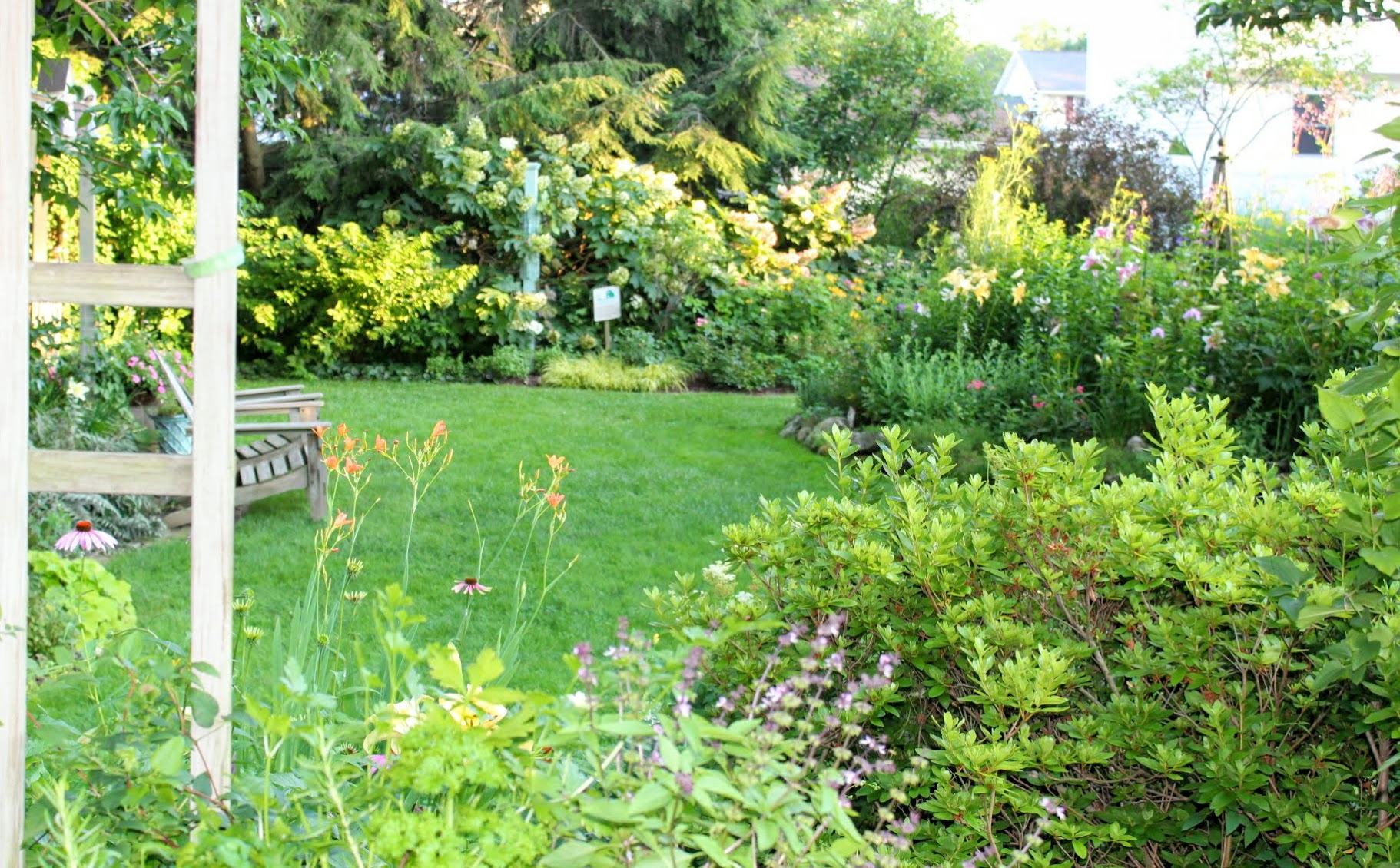 I just want to sit down in one of those chairs and soak up this beautiful garden!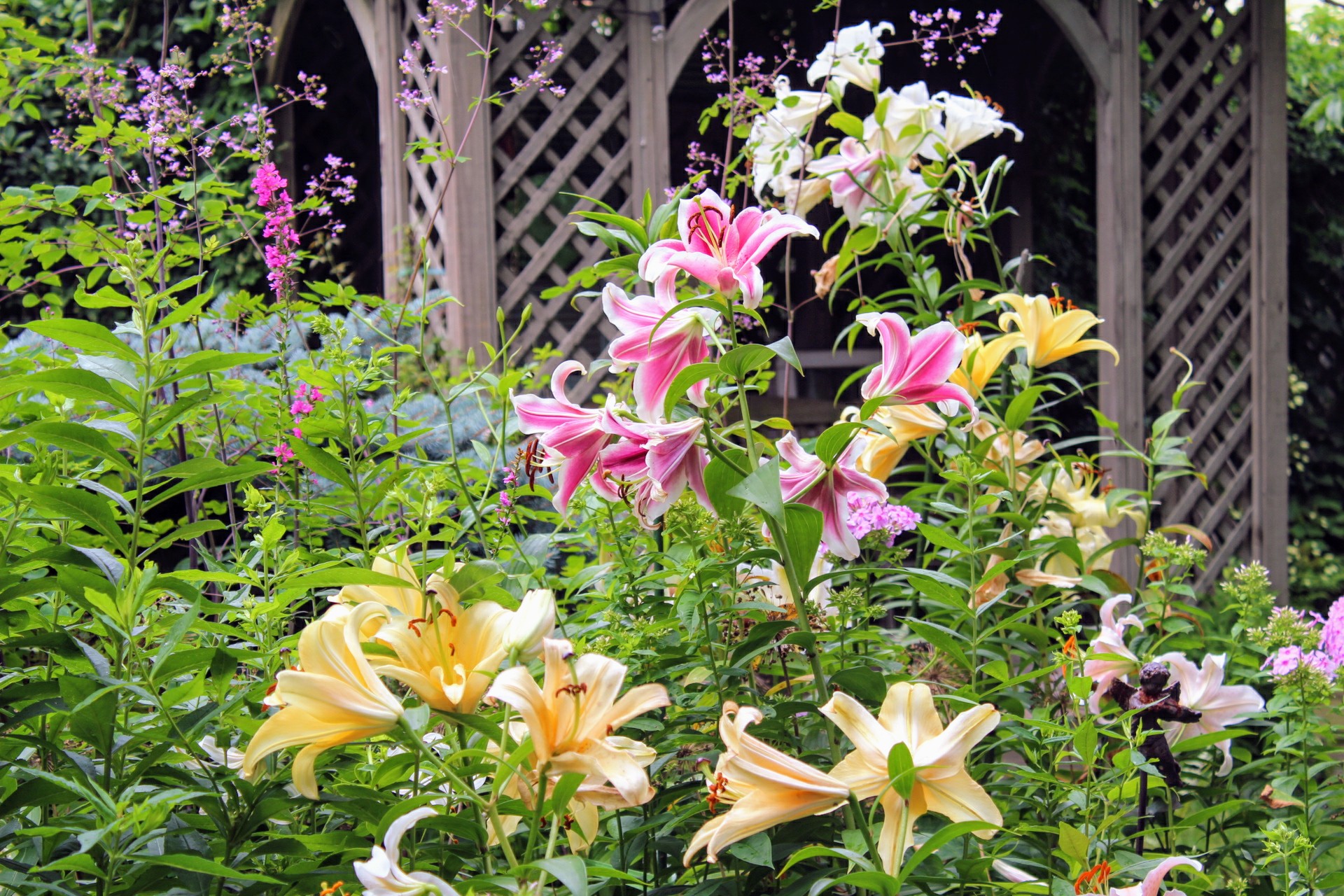 Lilies! Queens of the garden! I can almost smell them through the computer screen.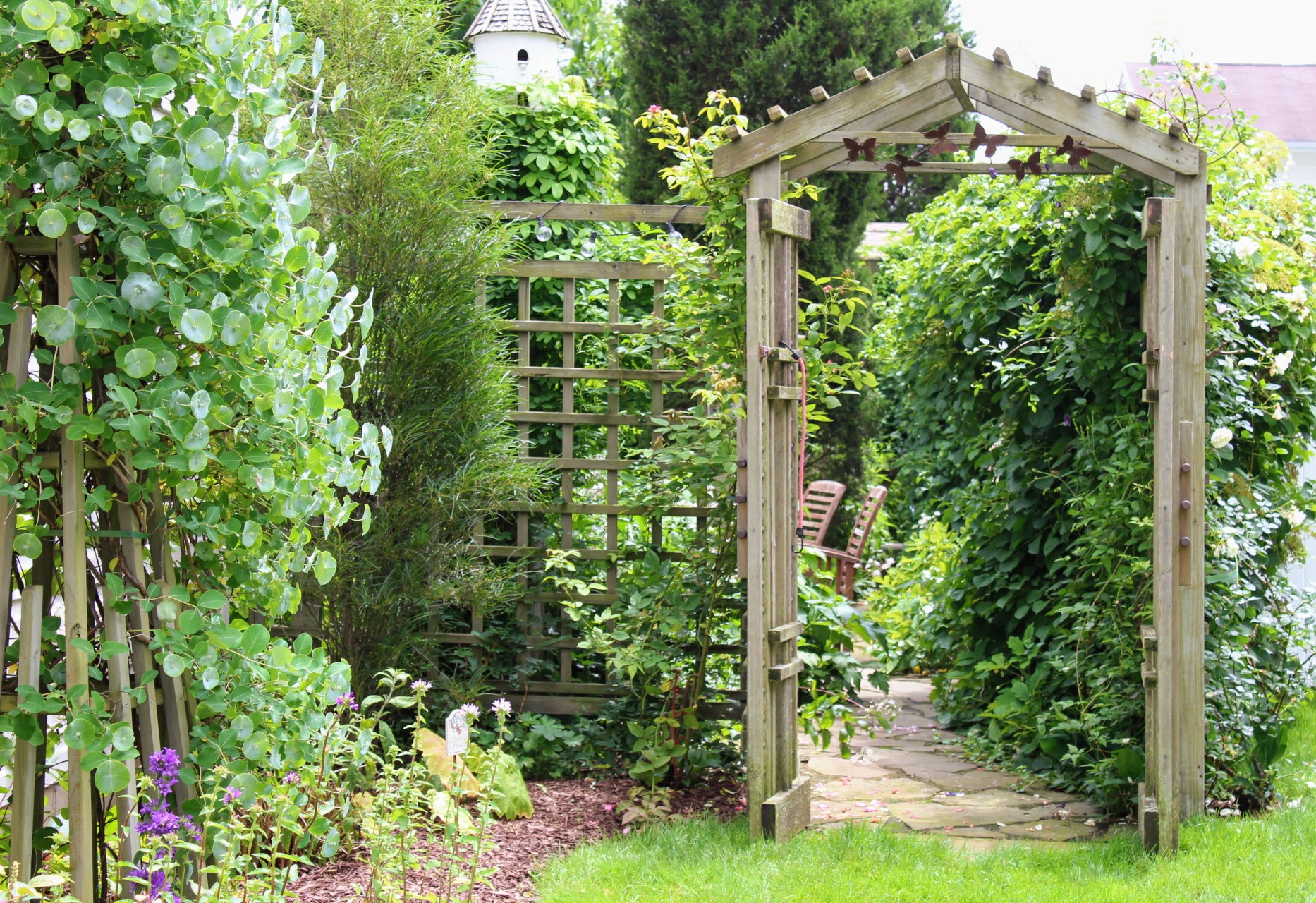 I love the way this arbor gateway, and the vine-covered screens around it, hide what is on the other side, while just teasing enough of a view to get my interest. Visually blocking off parts of the garden with hedges, tall plants, or vine-covered fences is a great way to make the space feel larger and more complex.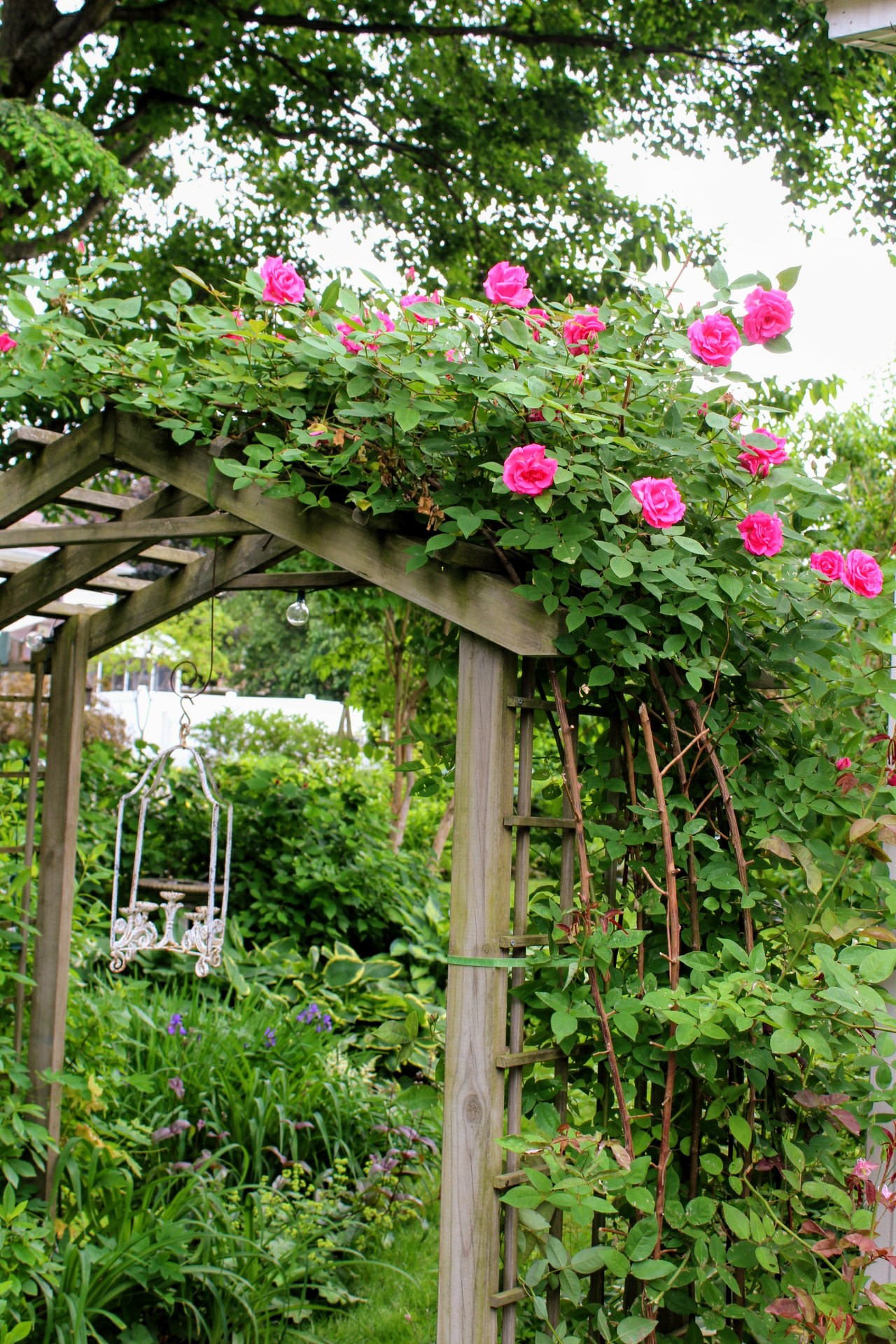 A classic, heirloom climbing rose, 'Zephirine Drouhin', blooms on top of this arbor. This rose is disease resistant, fragrant, and nearly thornless. It is no wonder that it is still popular over 150 years since it was first introduced.
Have a garden you'd like to share?
Have photos to share? We'd love to see your garden, a particular collection of plants you love, or a wonderful garden you had the chance to visit!
To submit, send 5-10 photos to [email protected] along with some information about the plants in the pictures and where you took the photos. We'd love to hear where you are located, how long you've been gardening, successes you are proud of, failures you learned from, hopes for the future, favorite plants, or funny stories from your garden.
If you want to send photos in separate emails to the GPOD email box that is just fine.
Have a mobile phone? Tag your photos on Facebook, Instagram or Twitter with #FineGardening!
You don't have to be a professional garden photographer – check out our garden photography tips!
Do you receive the GPOD by email yet? Sign up here.