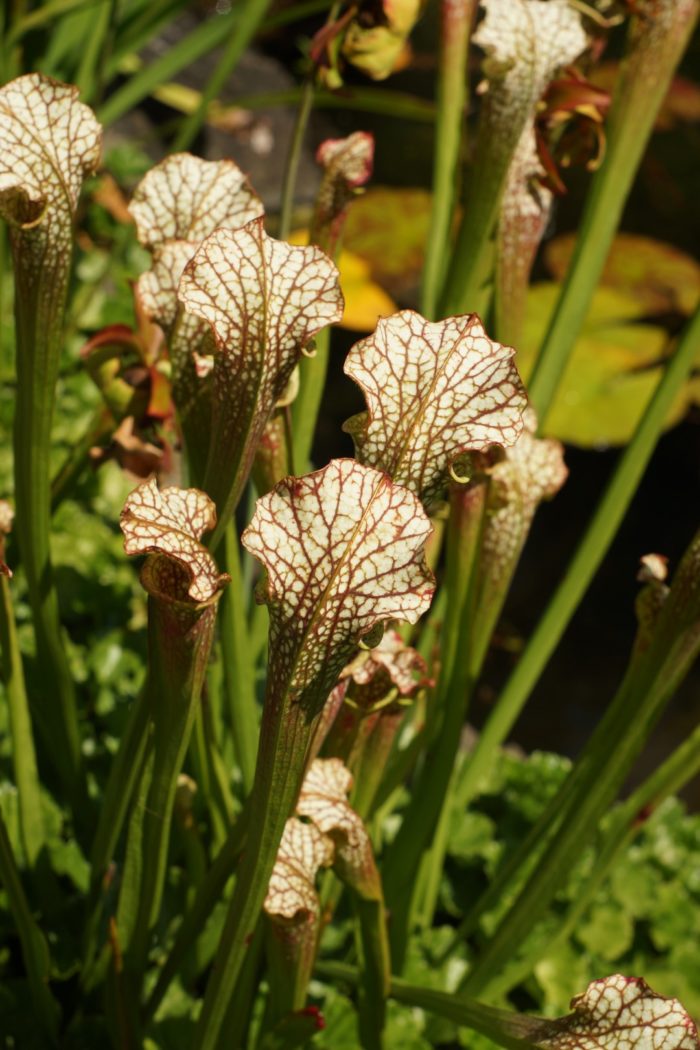 Today we're taking one last trip to the beautiful gardens of Heronswood (check out the first post in the series for more on this iconic garden) with a final set of photos from Cherry Ong. Today the focus is on the bog garden, which is full of beautiful pitcher plants—one of Cherry's favorites!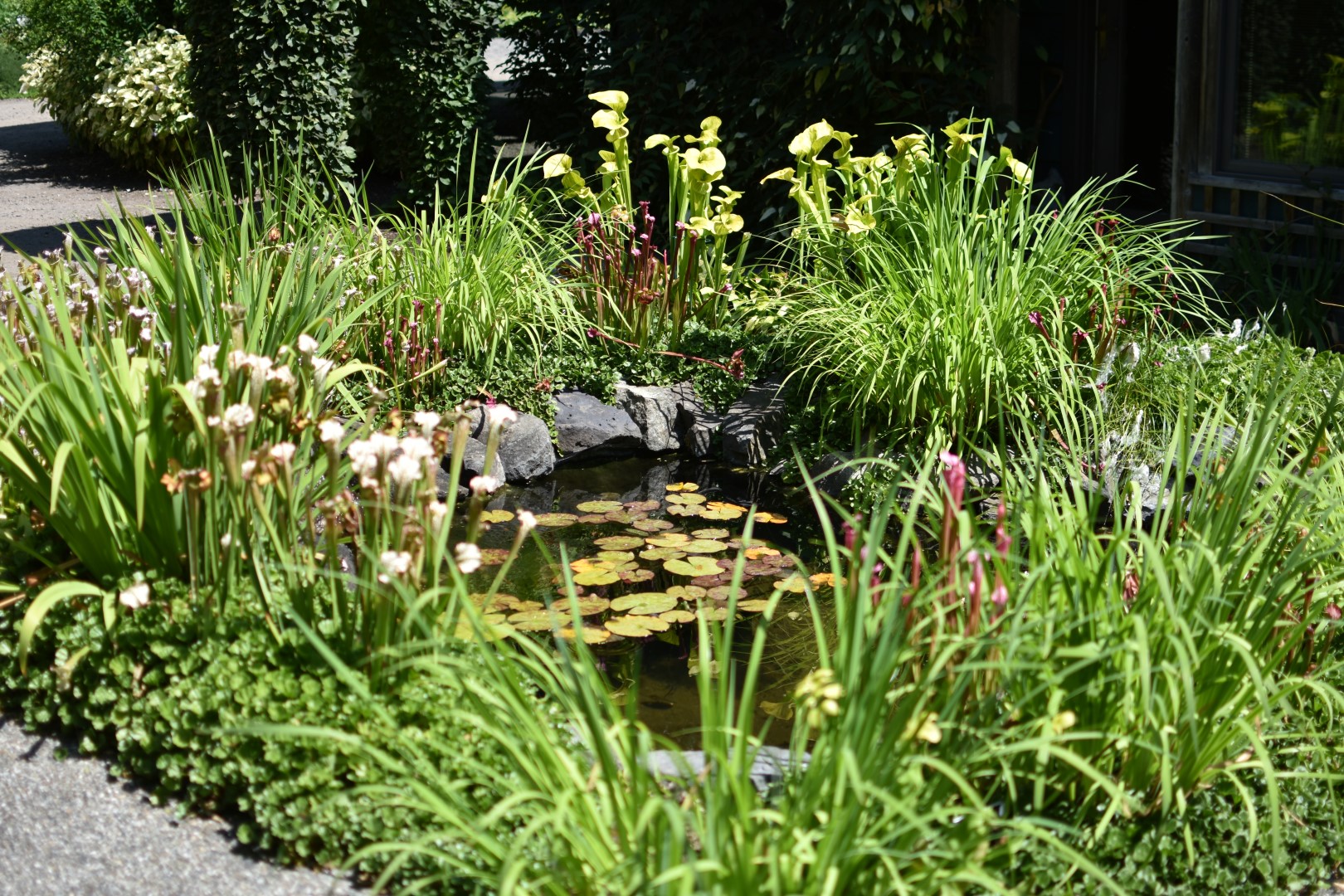 The bog garden surrounds a small pond and is planted with a variety of moisture-loving plants, but most colorful are the pitcher plants (Sarracenia spp. and hybrids).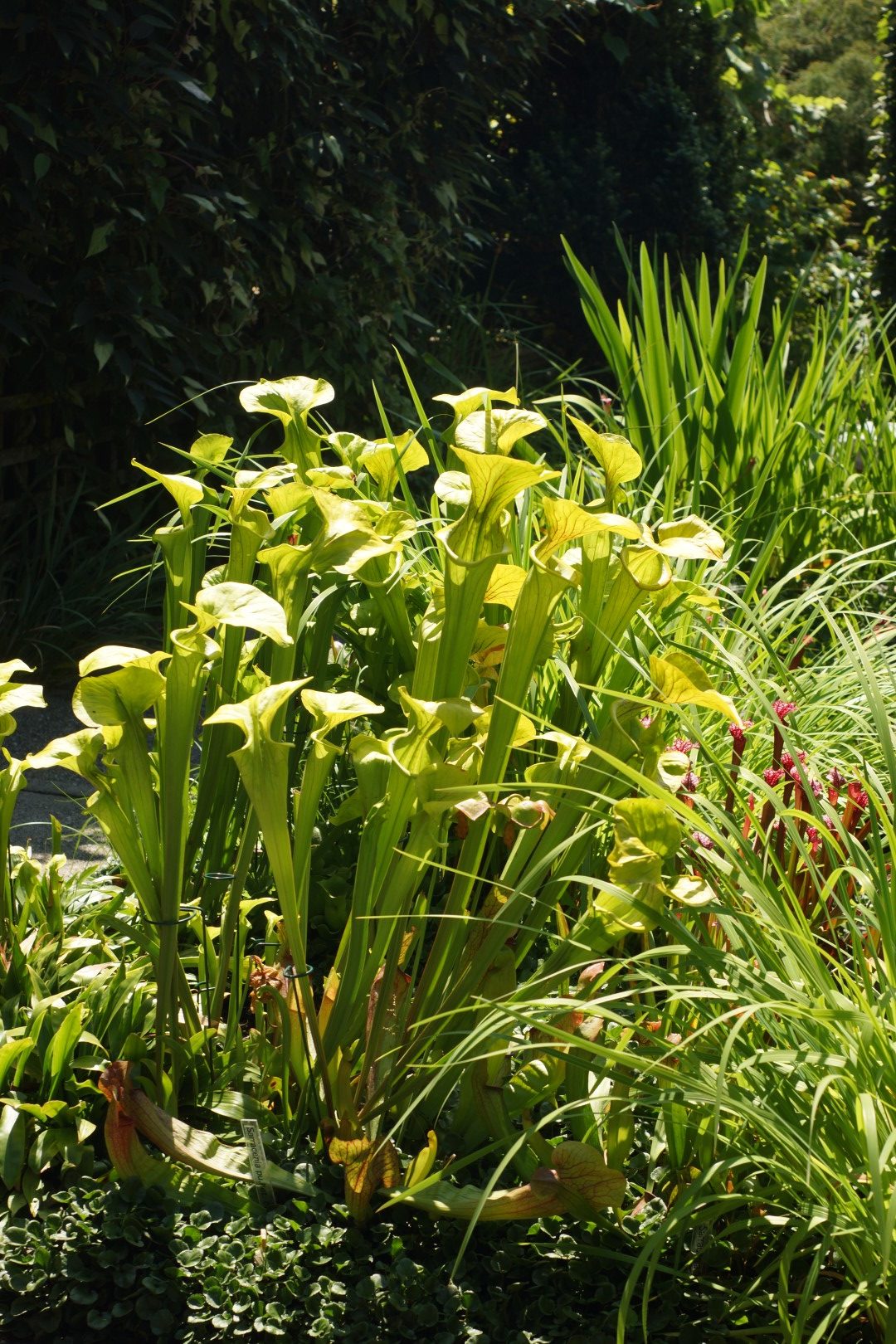 Pitcher plants are native primarily to the southeastern United States, though Sarracenia purpurea is found in the north, even up into Canada. Most species and hybrids are hardy to Zone 6, and many, especially Sarracenia purpurea and its hybrids, are hardy to Zone 5 or even colder.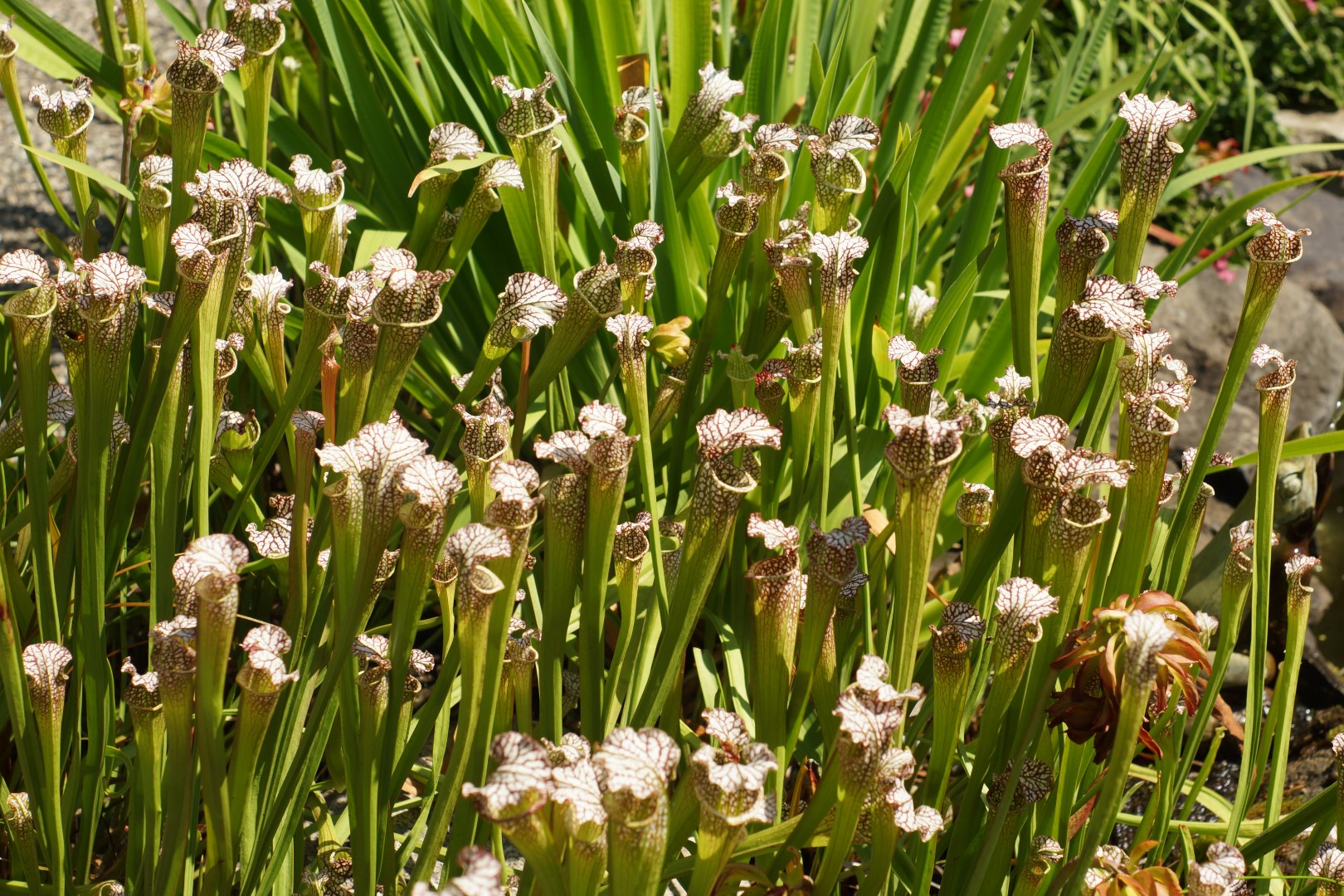 The leaves of pitcher plants are rolled into long tubes, usually with a colorful hood or lid over the top. Insects are lured in by the bright colors and nectar produced along the top of the tube. When they go to drink the nectar, the slip down into the tube, falling into liquid at the base, and are digested to provide fertilizer for the plant.
It is no fluke that the leaves of pitcher plants are as bright as any flower. Just like the petals of flowers, these leaves are signals to lure in insects.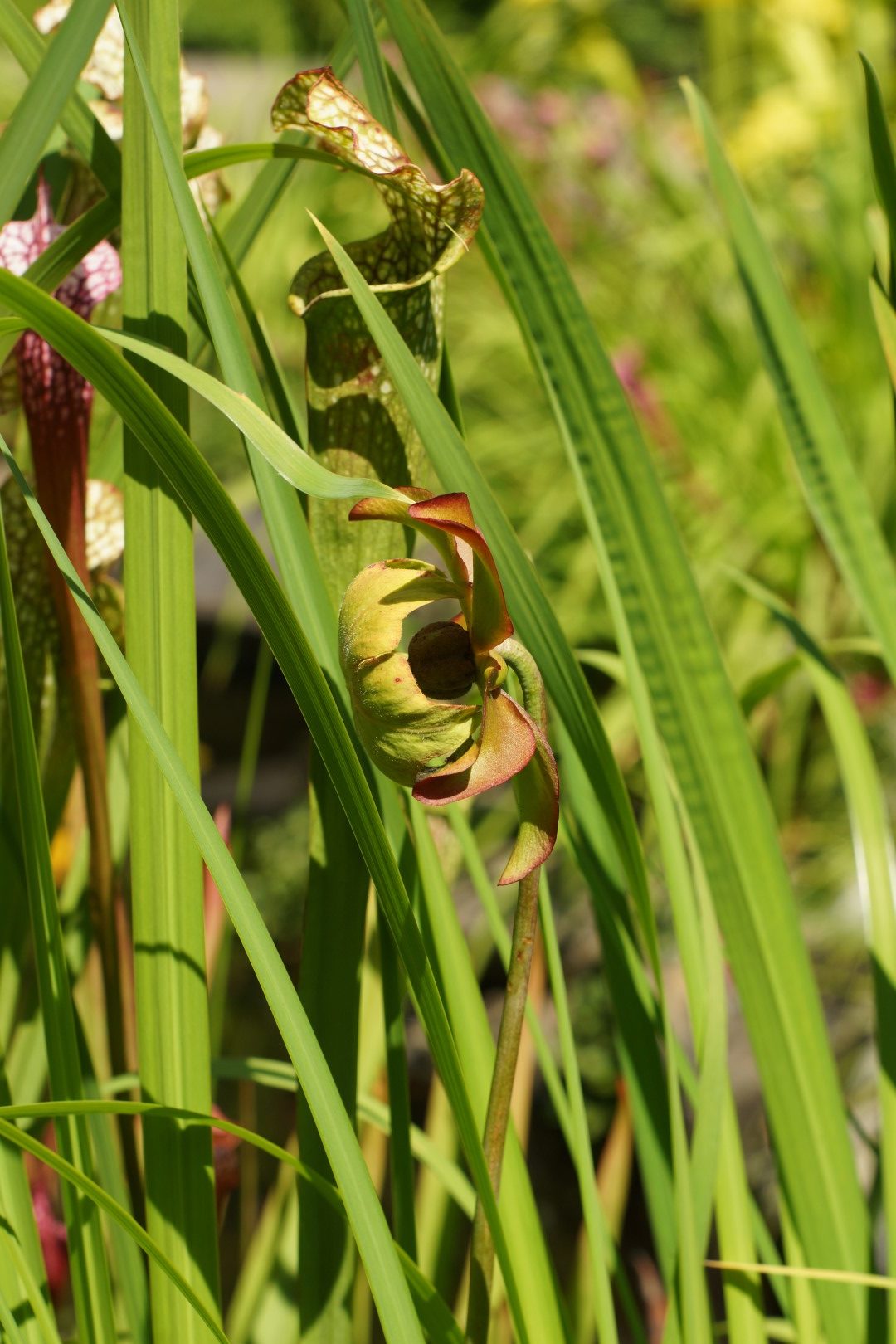 The actual flowers of the pitcher plant look quite different from the colorful leaves, but they are just as beautiful and interesting.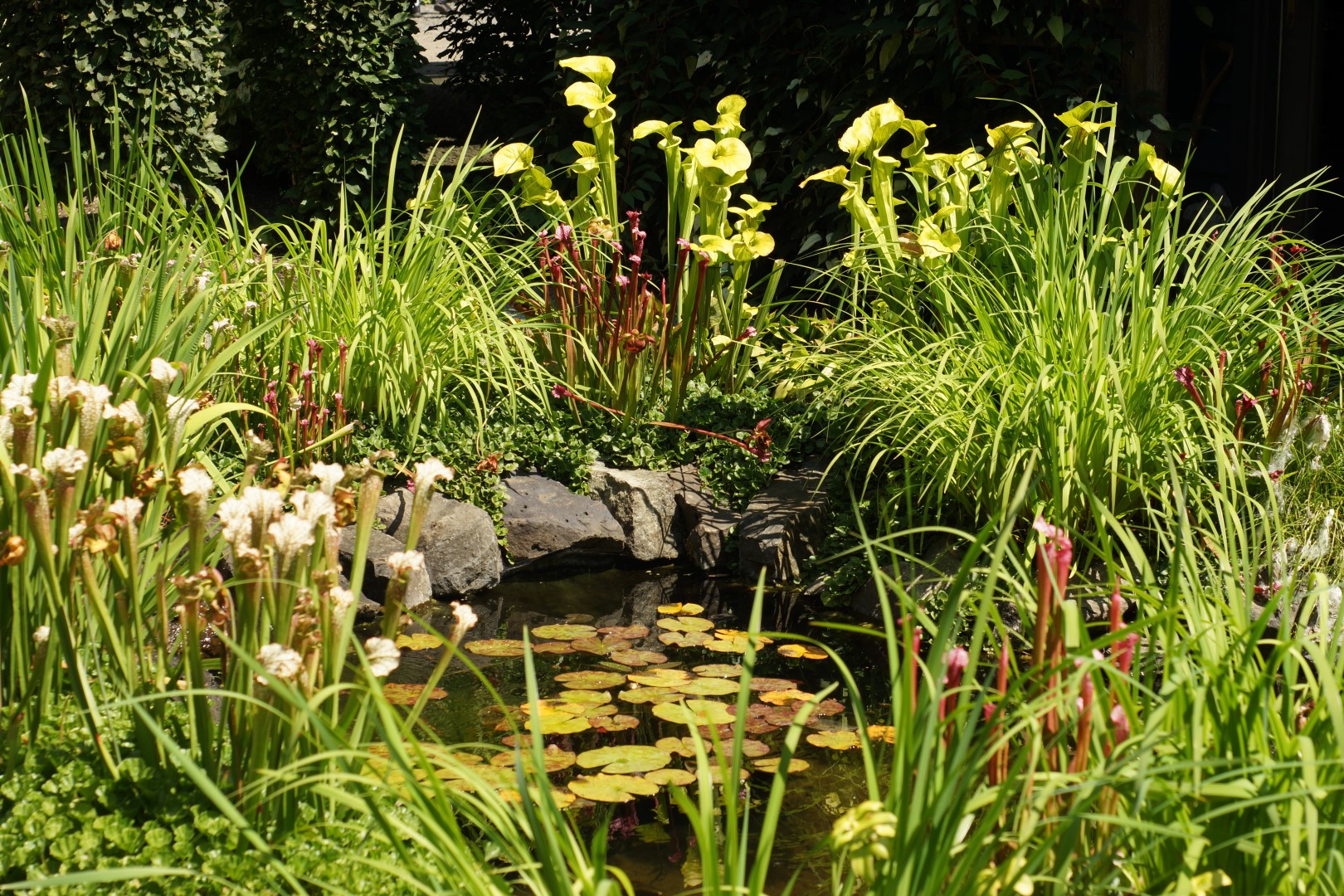 Pitcher plants grow in bogs, which are not just low, wet areas, but are areas where the flow of water leaches out nearly all the nutrients. Pitcher plants and other carnivorous plants evolved to capture insects as a way to get the nutrients, especially nitrogen, that are missing in boggy soils. When creating a bog garden for growing carnivorous plants, it is important not to add any fertilizer to the soil, as it can actually kill these specialized plants.
Have a garden you'd like to share?
Have photos to share? We'd love to see your garden, a particular collection of plants you love, or a wonderful garden you had the chance to visit!
To submit, send 5-10 photos to [email protected] along with some information about the plants in the pictures and where you took the photos. We'd love to hear where you are located, how long you've been gardening, successes you are proud of, failures you learned from, hopes for the future, favorite plants, or funny stories from your garden.
If you want to send photos in separate emails to the GPOD email box that is just fine.
Have a mobile phone? Tag your photos on Facebook, Instagram or Twitter with #FineGardening!
You don't have to be a professional garden photographer – check out our garden photography tips!
Do you receive the GPOD by email yet? Sign up here.