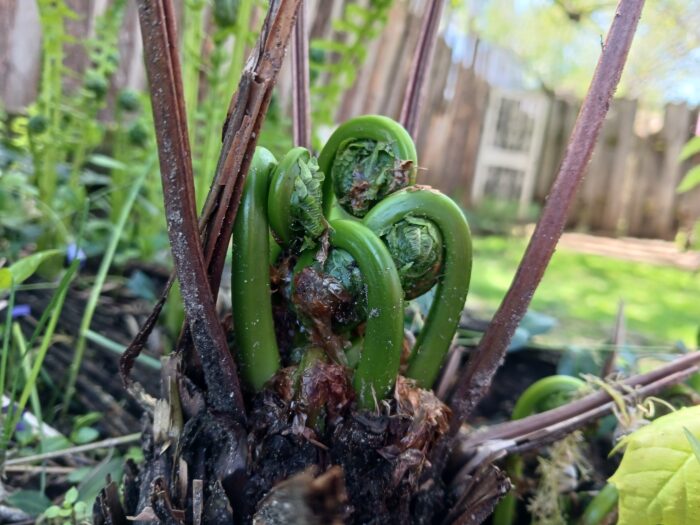 Today we're in the Mohawk Valley in central New York State, visiting with Lee. We've see Lee's beautiful garden before (Back to the Mohawk Valley), but today it is from a very different perspective.
Greetings again! I enjoy the early spring arrivals in the form of "sprouts" that introduce spring to our home areas. Here in the Mohawk Valley, it's "sprout time." They say anticipation is half of the enjoyment. This is the time when I have my anticipation activated. While performing this spring's planting, I put that phone camera right down there in the midst of the wake-up. I call these shots "Through the eyes of an ant."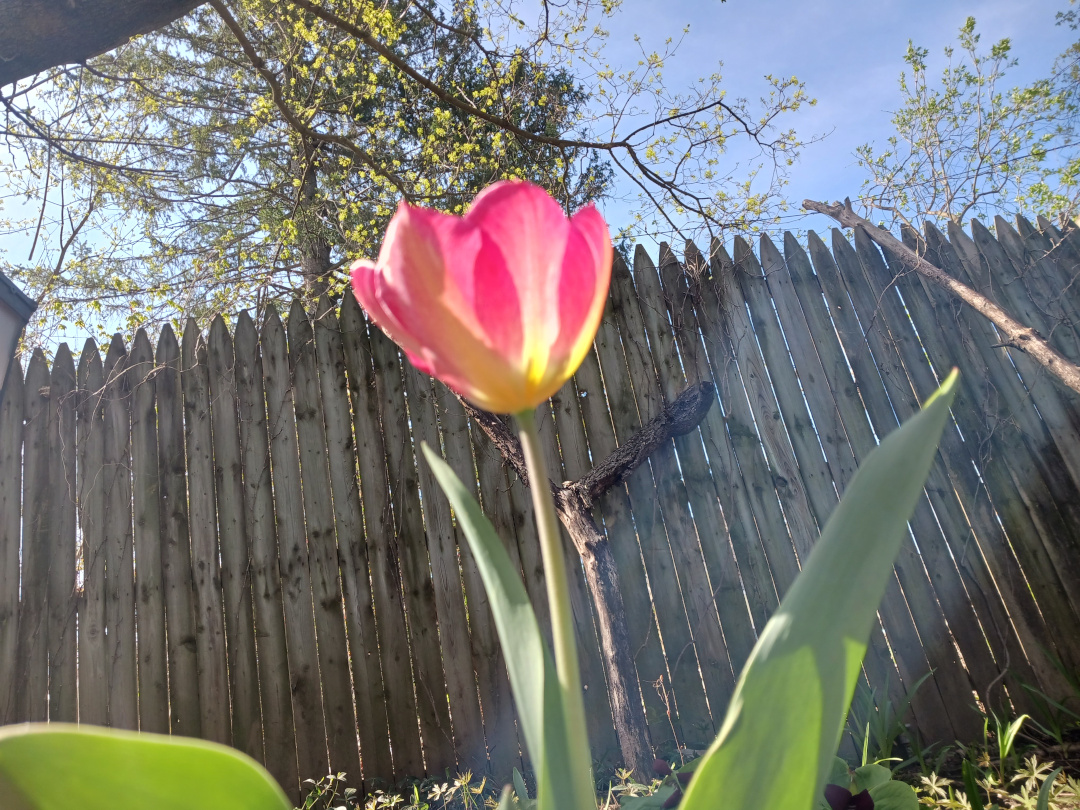 A tulip (Tulipa hybrid, Zones 3–8) glows in the spring sun.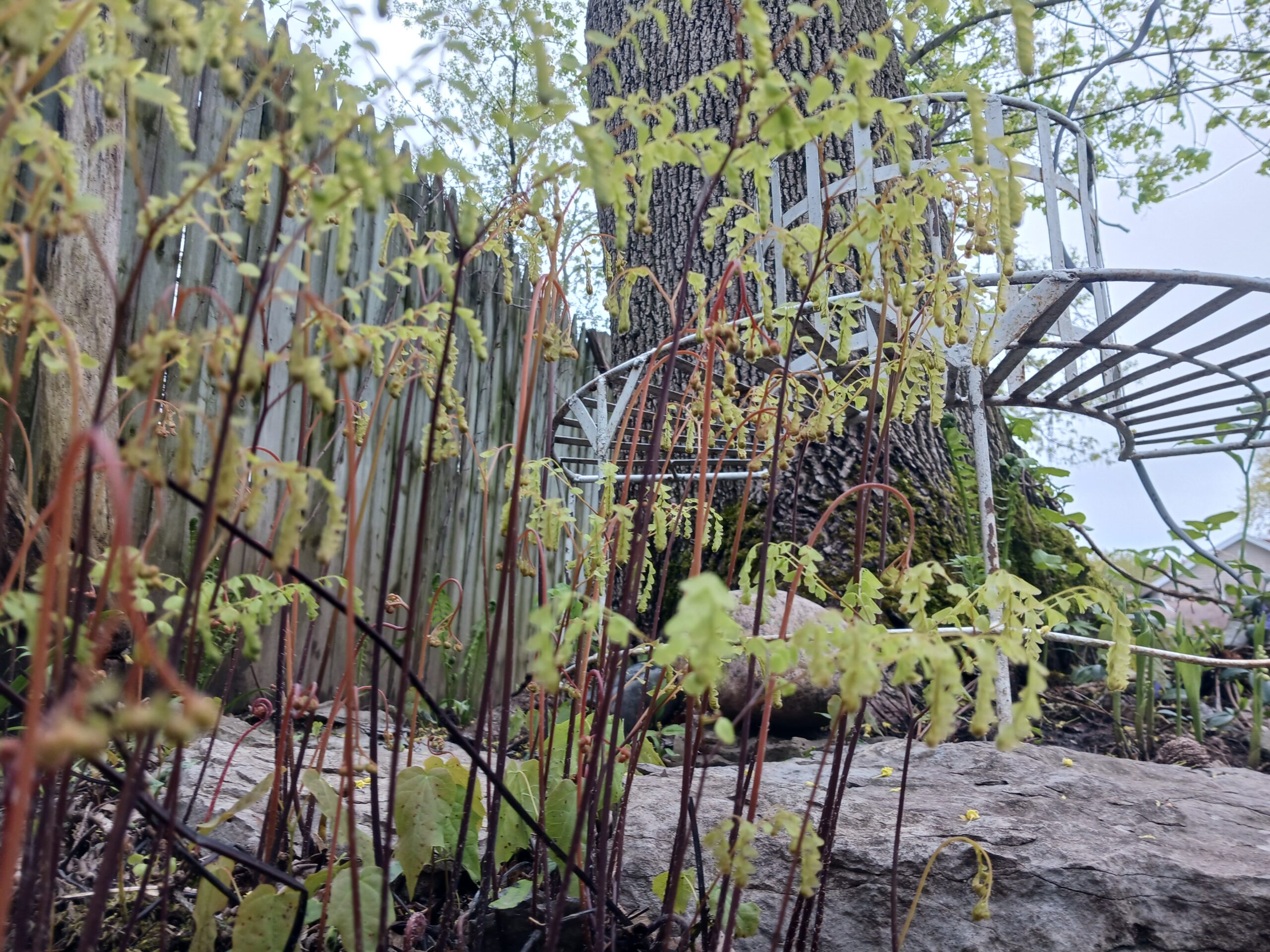 Emerging fern (Adiantum sp., Zones 4–8) fronds look totally different when seen from below!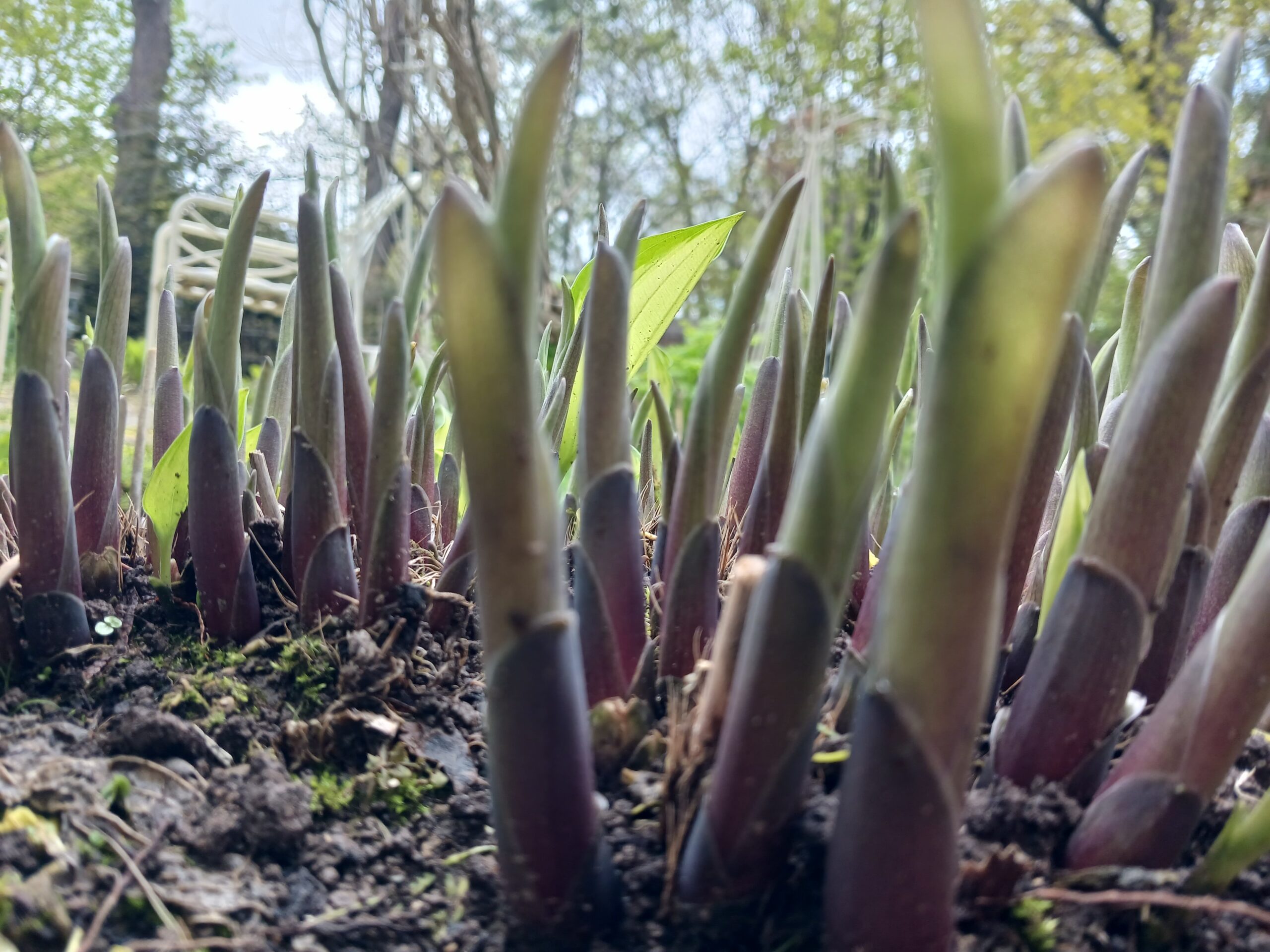 Hostas (Hosta hybrid, Zones 3–8) pushing up through the ground look totally different than they will once the broad leaves unfurl.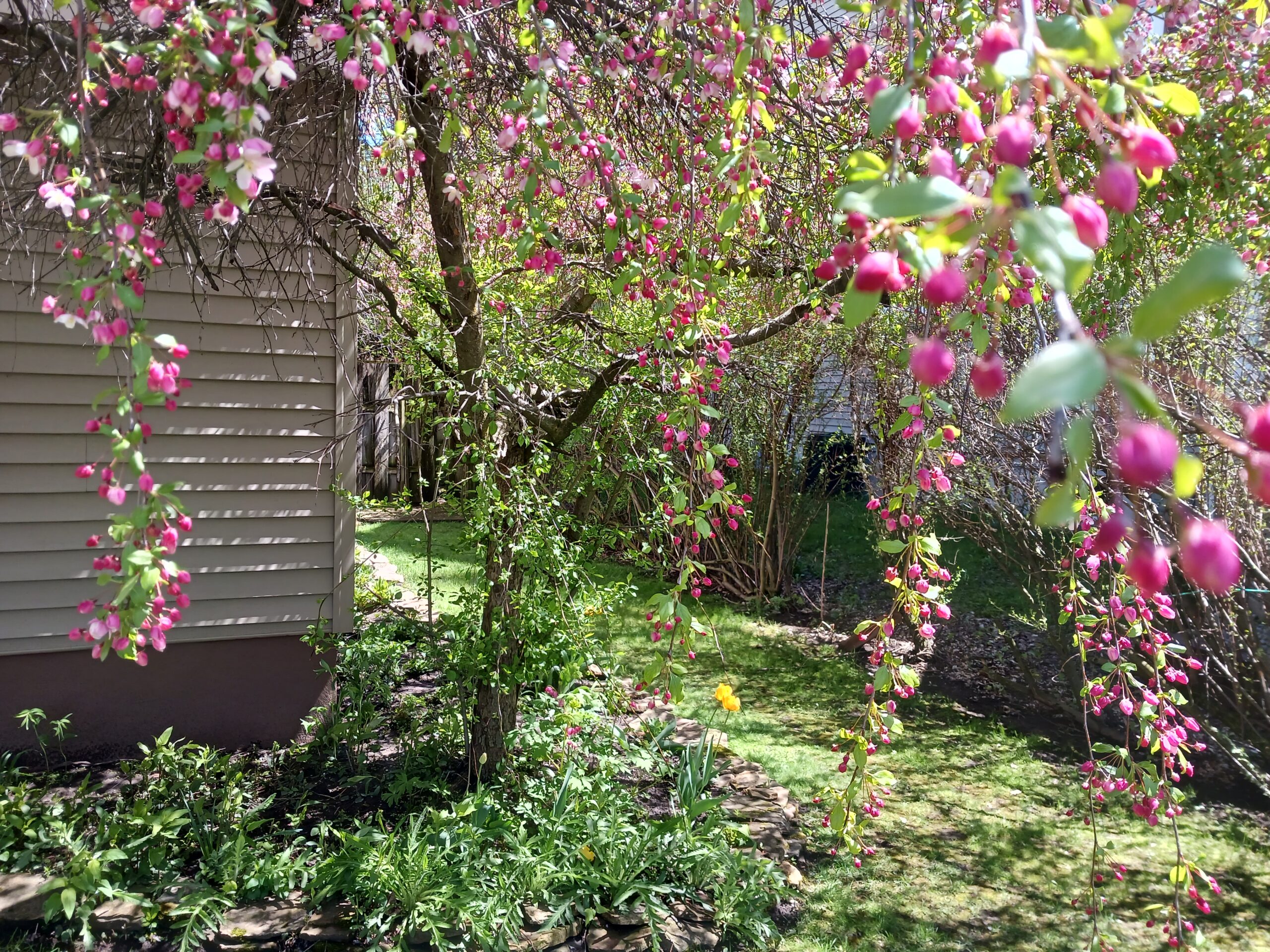 Not an ant's-eye view here, but still beautiful: a crabapple (Malus sp., Zones 4–9) in bud, just about to burst into bloom.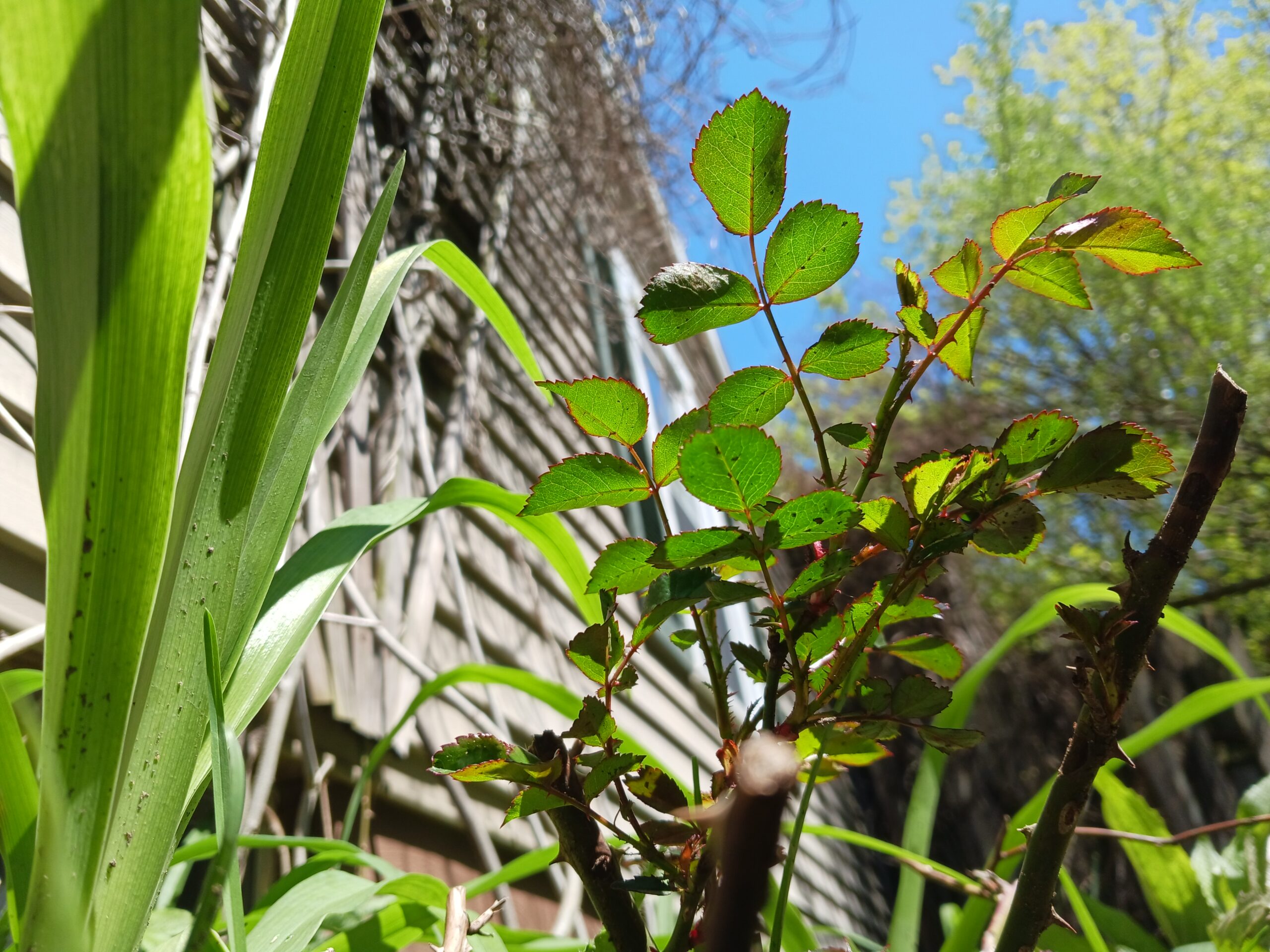 Rose (Rosa hybrid, hardiness varies by cultivar) and daylily (Hemerocallis, Zones 4–9) foliage pushes up toward the sun, full of the promise of beautiful flowers to come.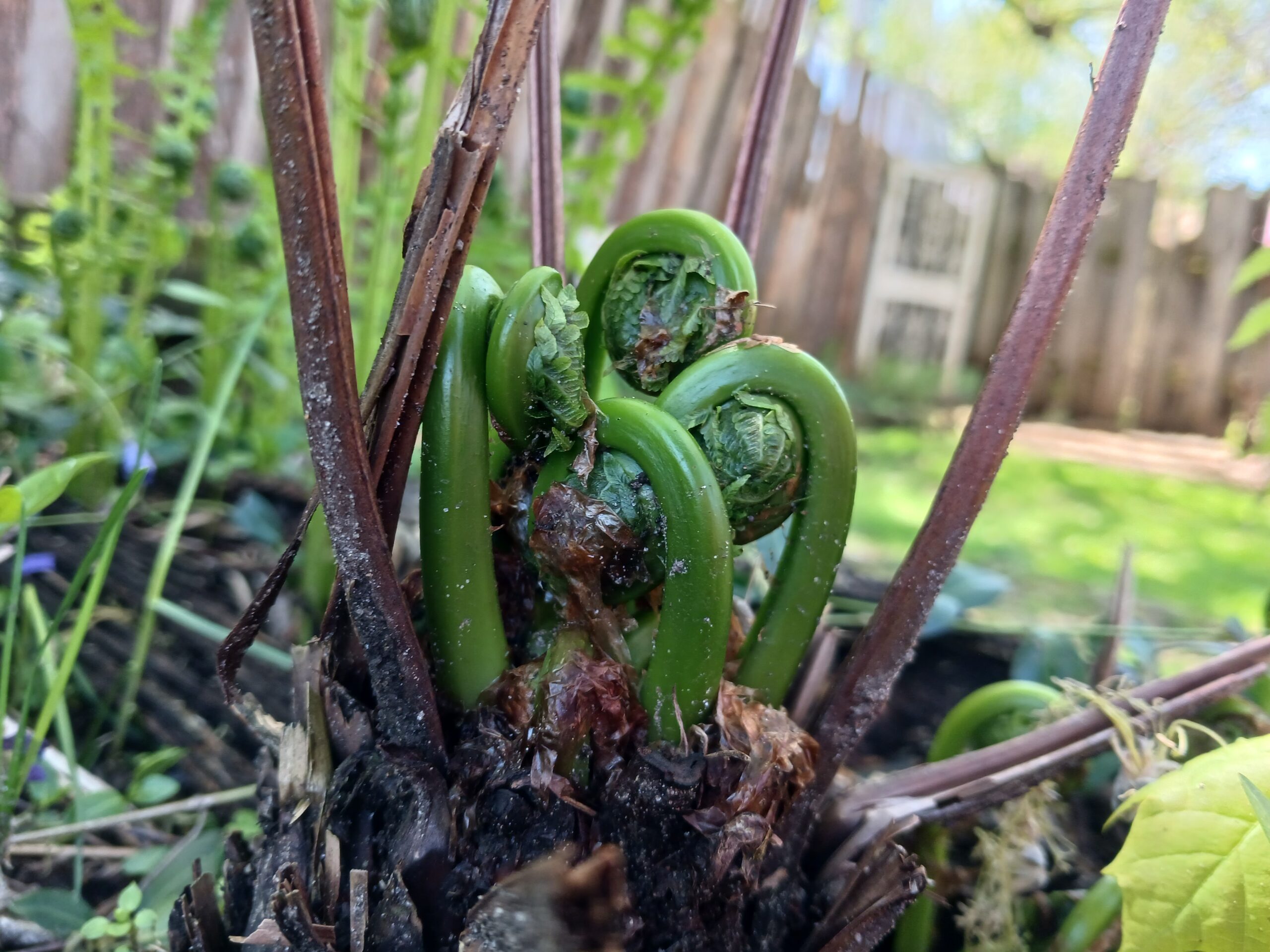 Tightly curled fern fronds are ready to burst into growth.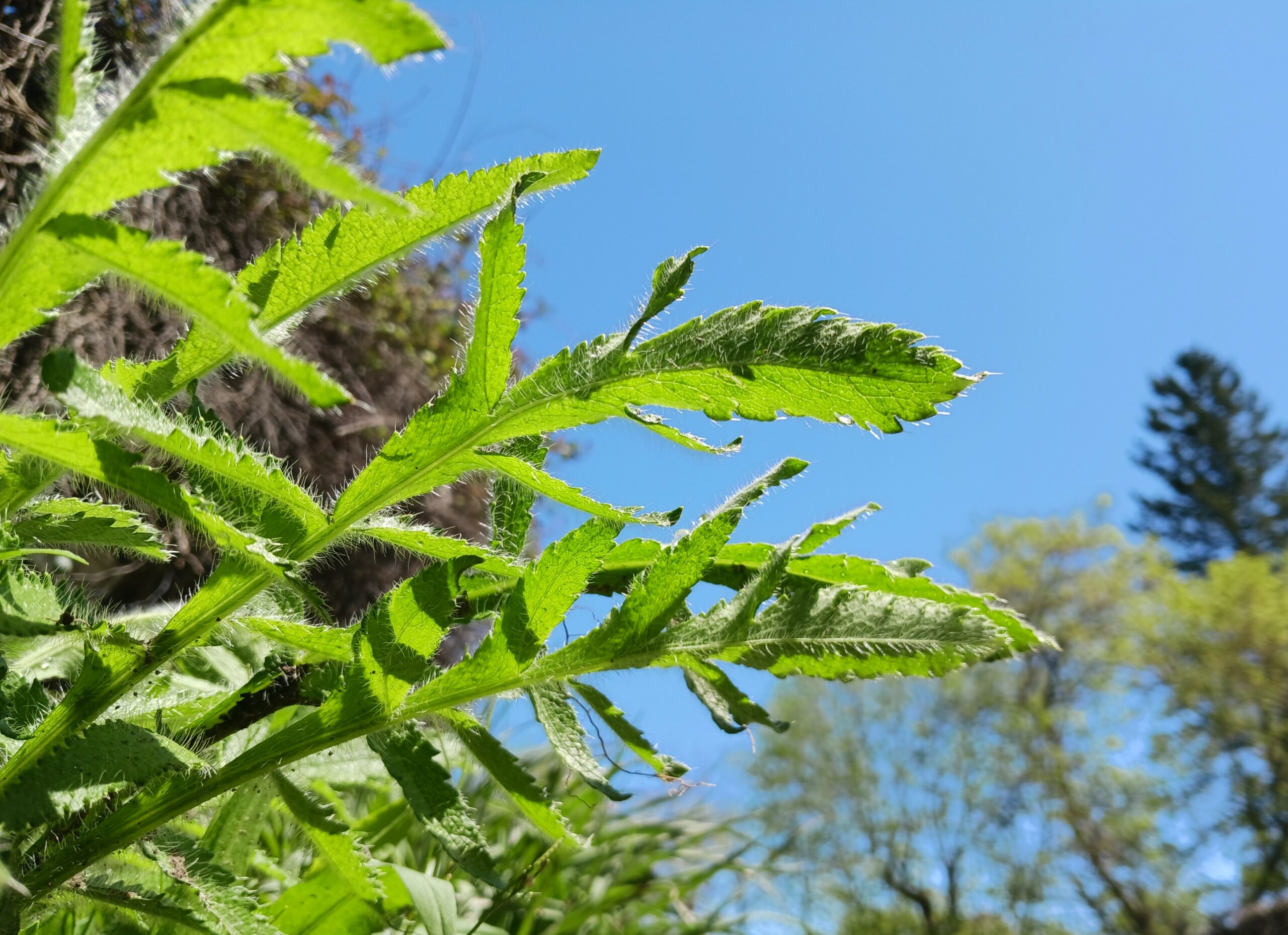 Oriental poppy (Papaver orientale, Zones 3–7) has striking foliage. Huge flowers will follow, and then the whole plant will go dormant and disappear for the summer.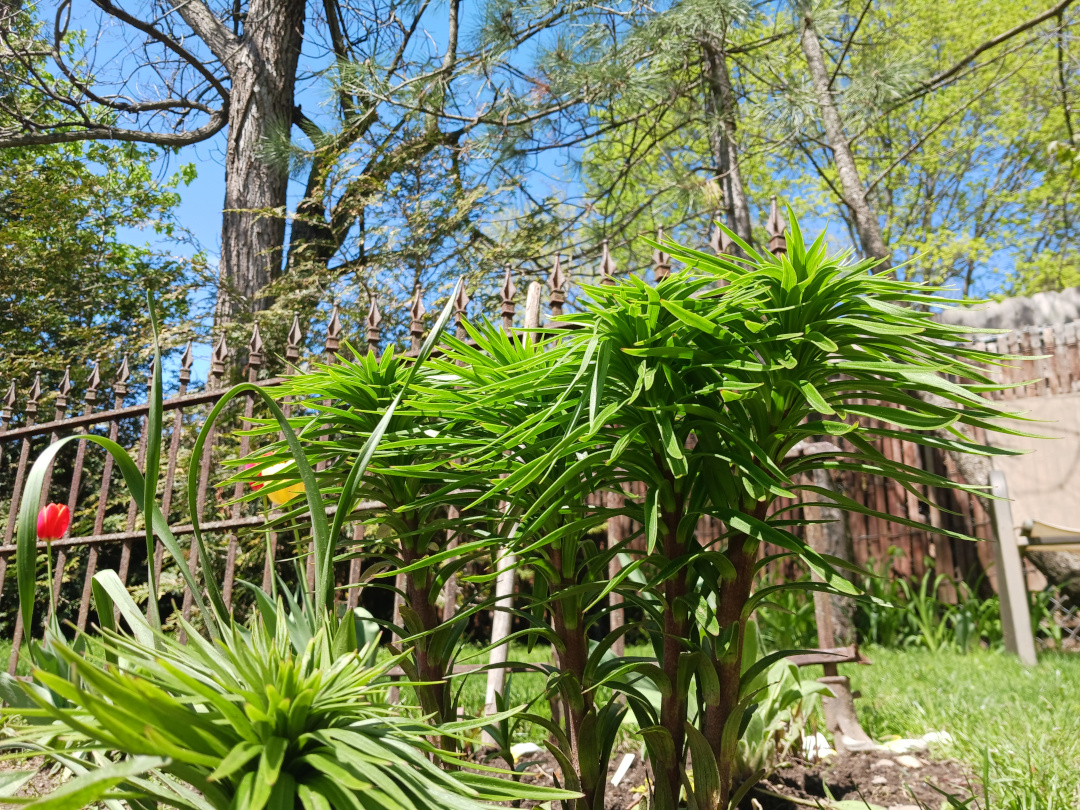 Lilies (Lilium sp.) look almost like little palm trees as they first emerge and when seen from this angle.
Have a garden you'd like to share?
Have photos to share? We'd love to see your garden, a particular collection of plants you love, or a wonderful garden you had the chance to visit!
To submit, send 5-10 photos to [email protected] along with some information about the plants in the pictures and where you took the photos. We'd love to hear where you are located, how long you've been gardening, successes you are proud of, failures you learned from, hopes for the future, favorite plants, or funny stories from your garden.
Have a mobile phone? Tag your photos on Facebook, Instagram or Twitter with #FineGardening!
Do you receive the GPOD by email yet? Sign up here.