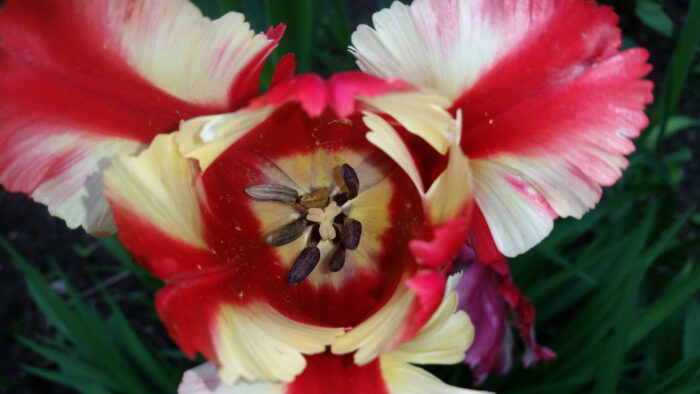 We've visited Lee's garden in the Mohawk Valley in central New York before (Back to the Mohawk Valley), but today Lee is taking us to see it in a different way.
I went through some of my files with the thought of finding some of the more close-up pictures of various blooms. Even though the vast majority of growers and gardeners have seen and probably have many of these species, it is always inspiring, motivational, or just plain ol' entertaining to take a deep look into those blooms.
They truly are a world of their own when focusing so closely to what Mother Nature offers our eyes—when we truly look rather than just pass by and move on to the next bloom. With this said, I hope that at least a few people like to really look into those blooms of their own and "study" the amazing structures within. If they haven't in the past, maybe some bloom pictures will move the needle just a touch. And a reminder: Spring, as everything comes into growth, is a great opportunity to enjoy viewing those sprouts prior to full foliage and subsequent blooms. Sprouts are, well, cool.
I wish you all a great spring wake-up and subsequent blooming summer!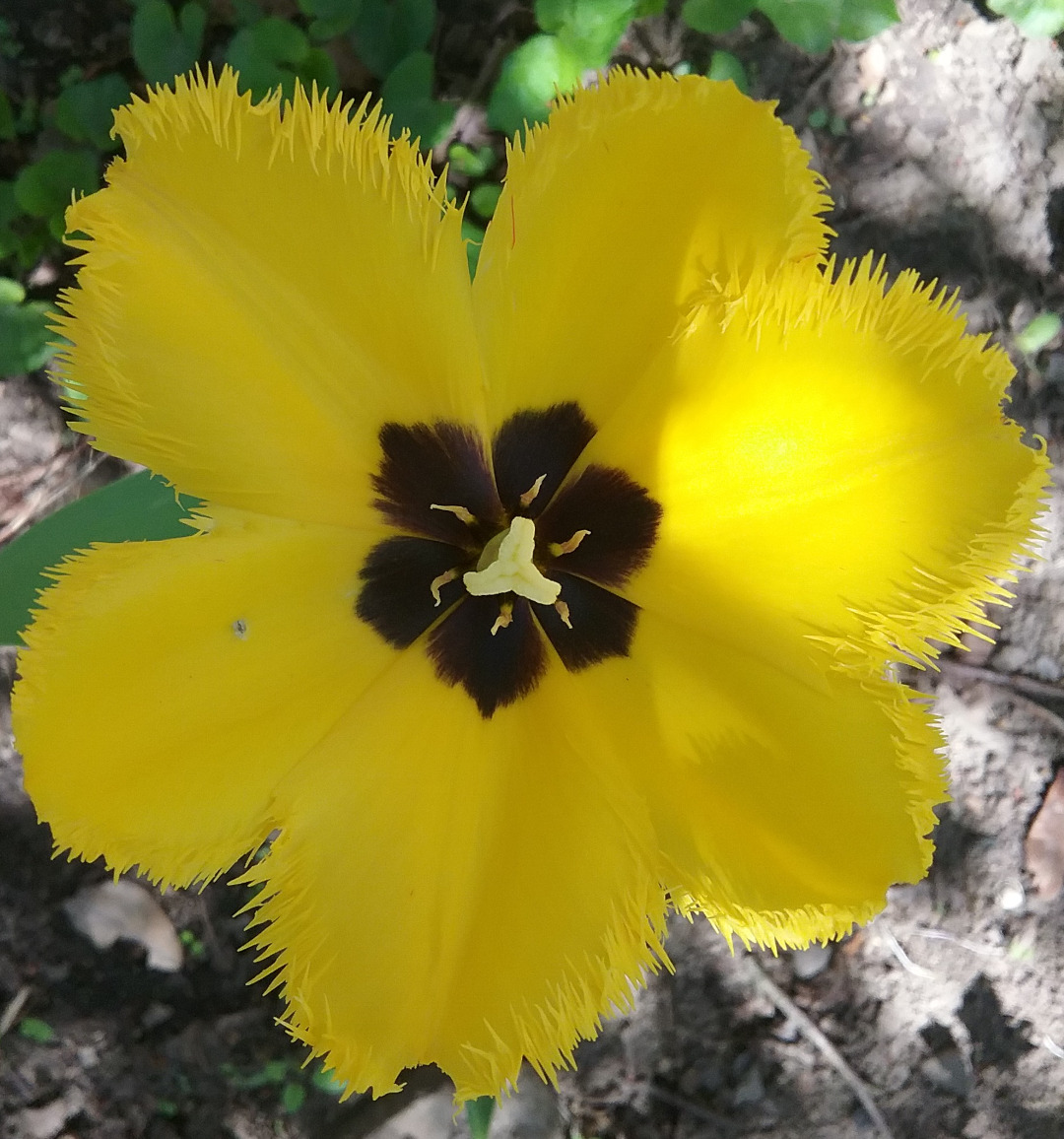 We often focus on tulips when still in bud, with the petals held upright, but this fully open tulip shot from above shows a whole new perspective. This is one of the fringed tulip varieties, with a distinctive shredded edge to the petals.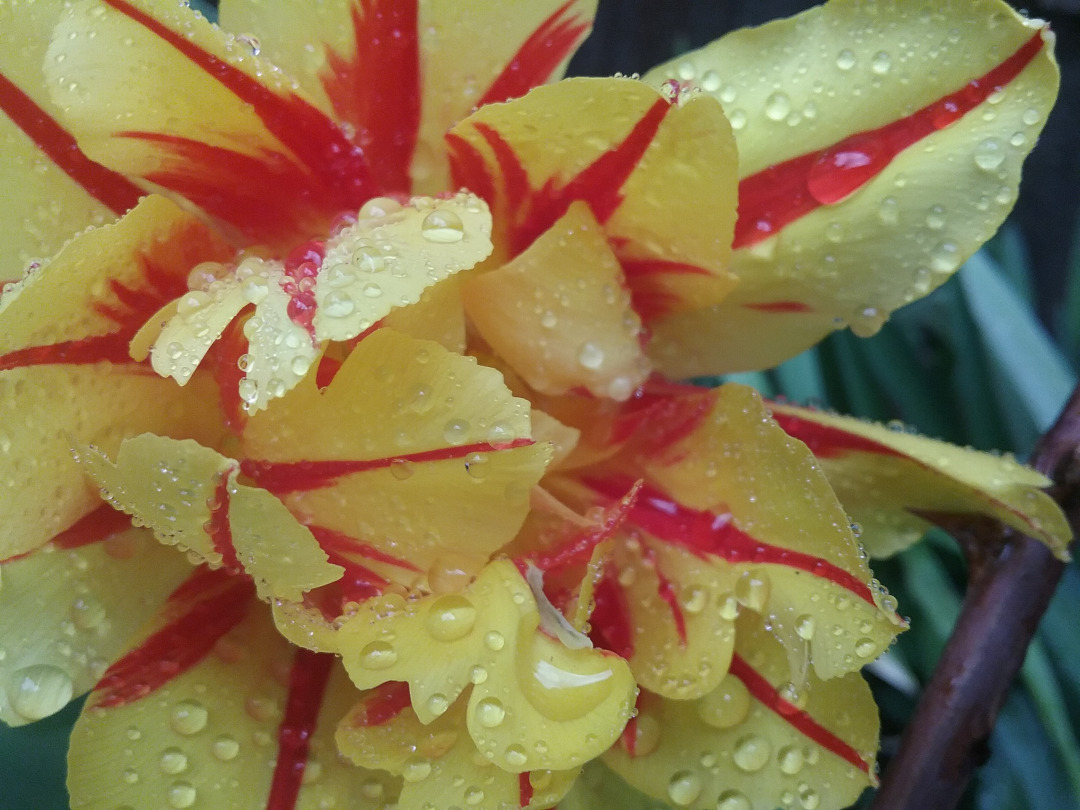 The extra petals on this double-flowered tulip create a mass of brilliant color.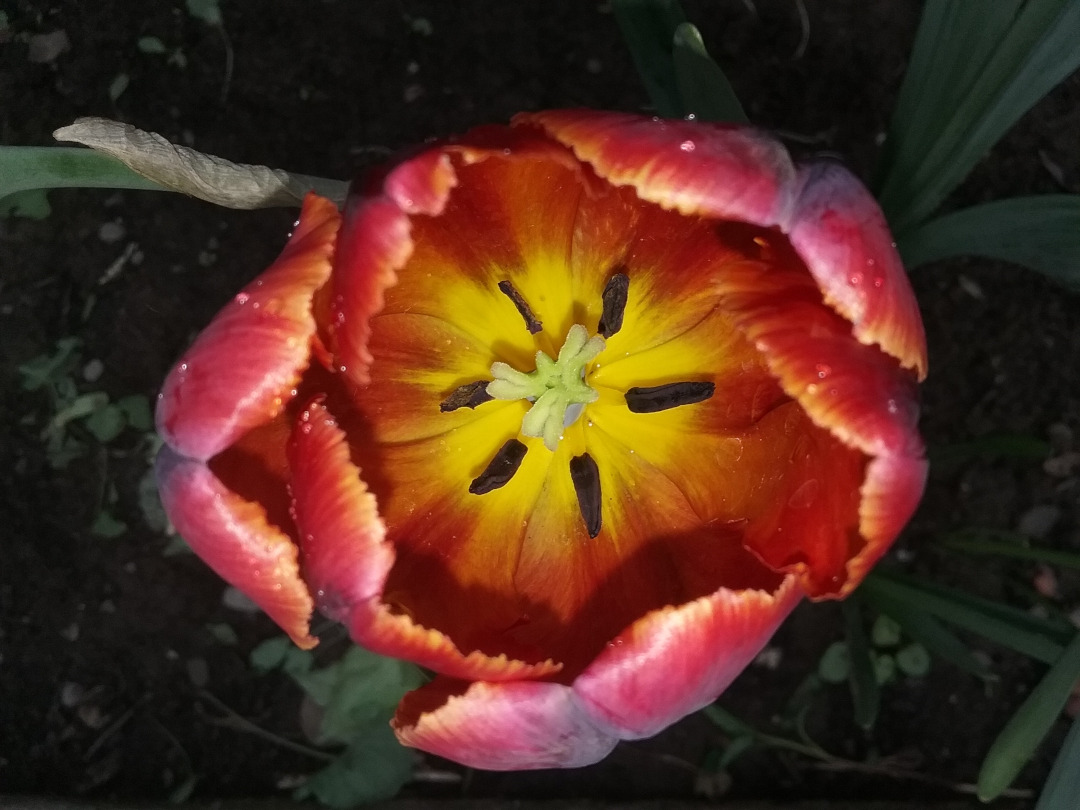 This view down into a tulip highlights the stigma and anthers, the parts that actually get pollinated to produce seeds and the next generation.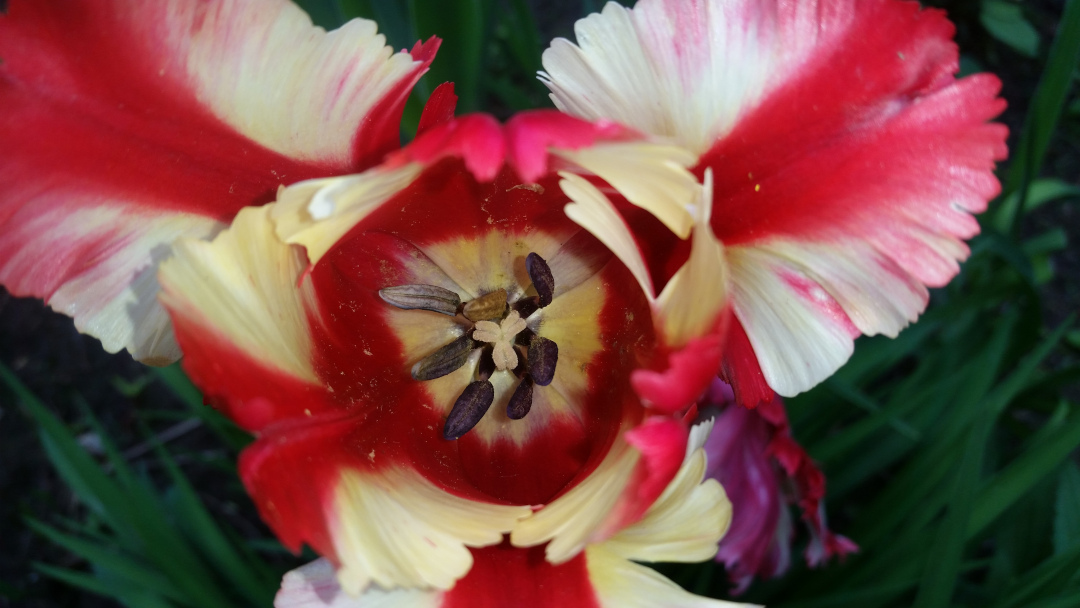 The flamboyant color and texture of a parrot tulip.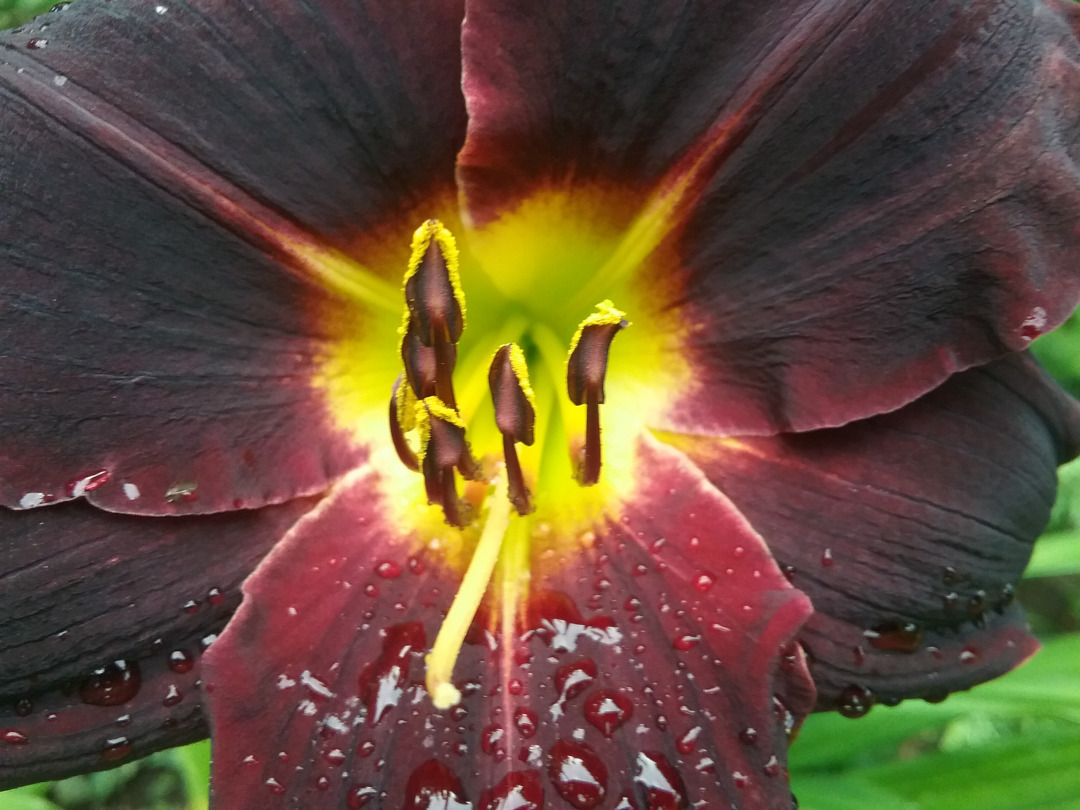 Staring into the center of this daylily (Hemerocallis hybrid, Zones 4–9) reveals its dark, nearly black petals shifting dramatically into yellow-green.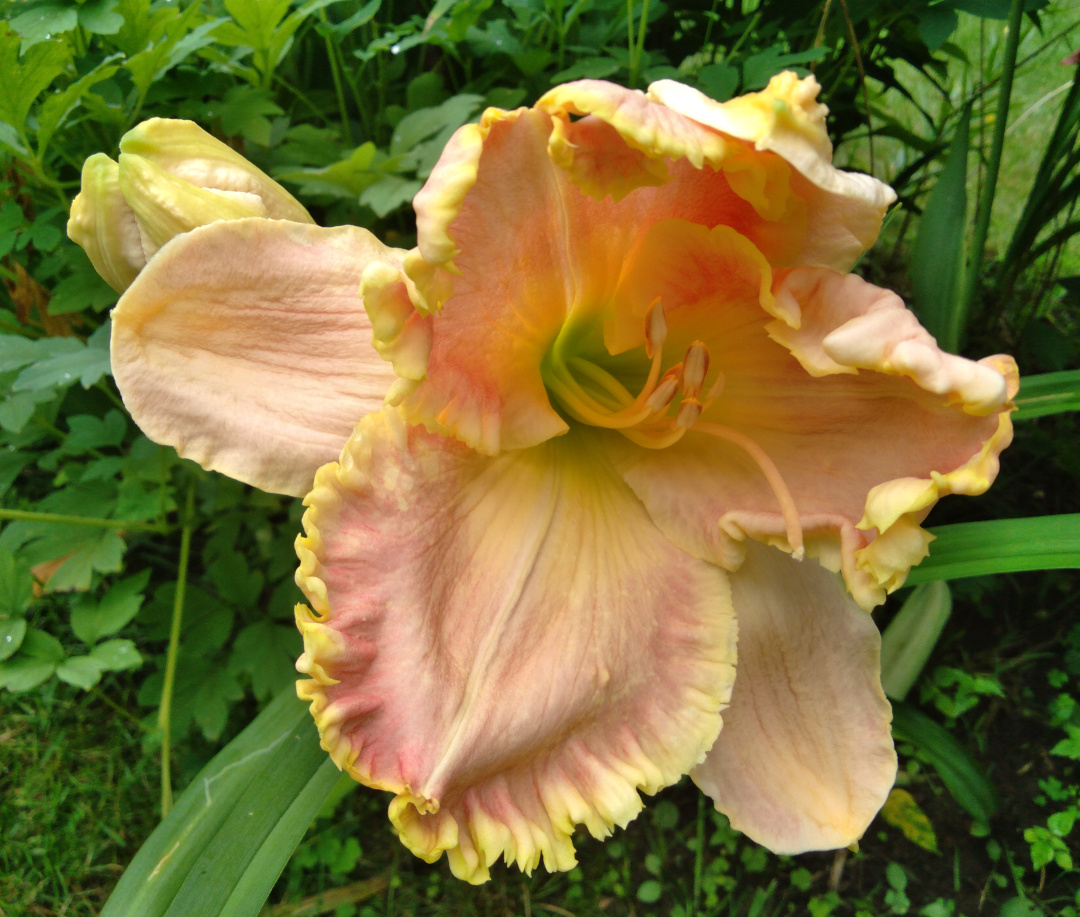 The diversity of daylilies is mind-boggling. This soft peach-colored one has thick, extravagantly ruffled petals.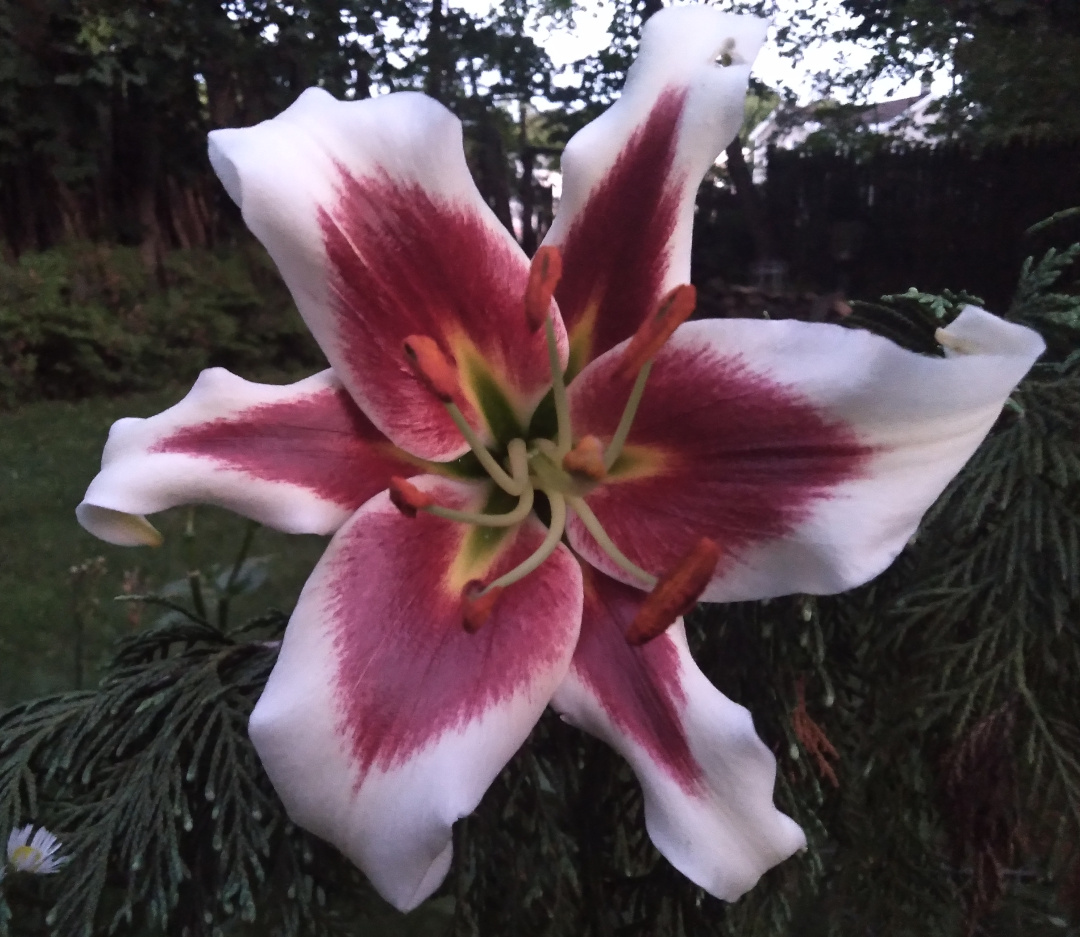 The true lilies (Lilium species and hybrids) can be a little fussier to grow than daylilies, but wow—they can be worth it! What a stunning flower this is.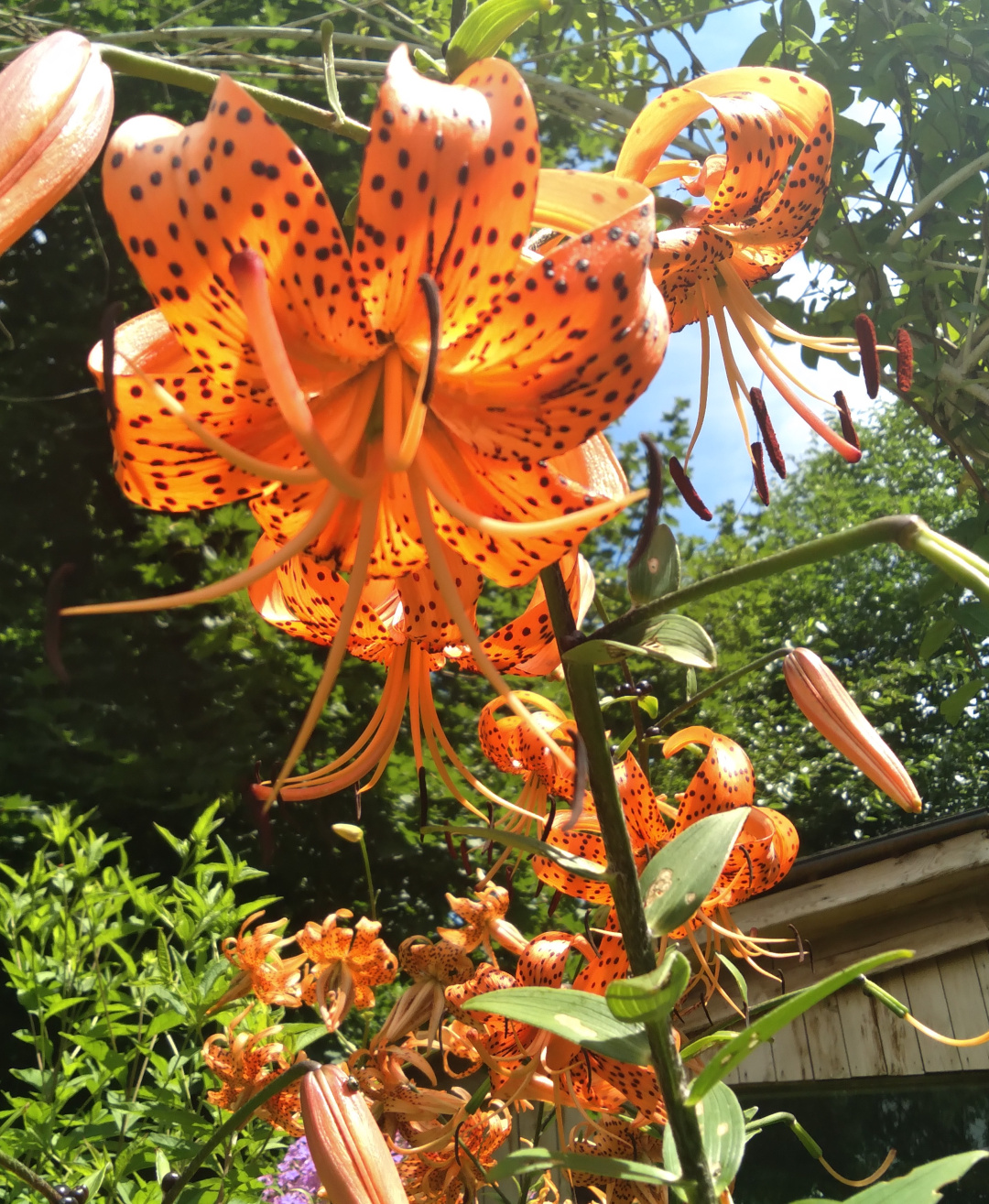 Tiger lily (Lilium lancifolium, Zones 3–9) is a vigorous species lily, with bright orange, spotted petals.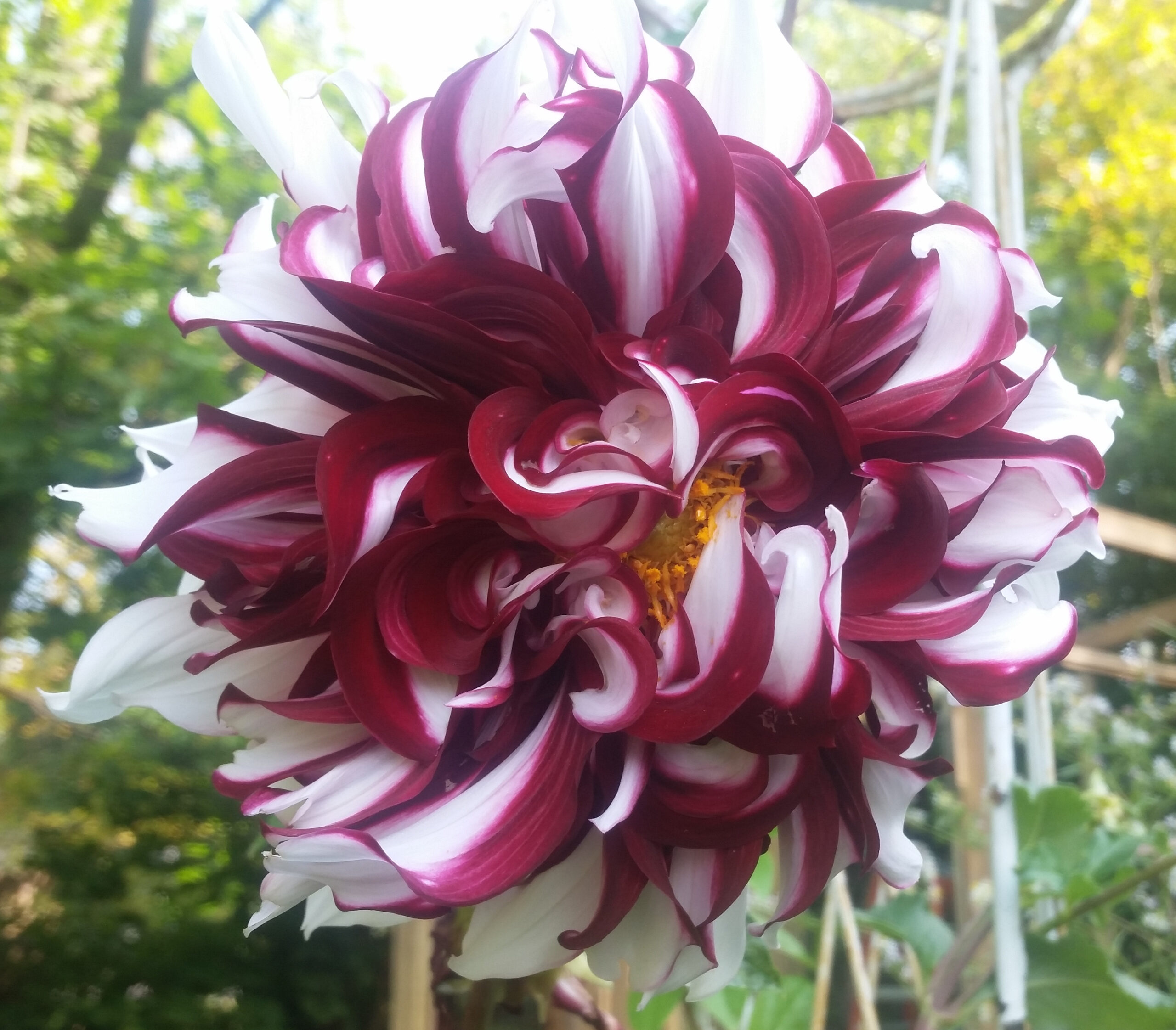 A dahlia (Dahlia × variabilis, Zones 8–10 or as a tender bulb) with incredible dark red-and-white-striped petals shows a hint of the yellow pollen in the center of the bloom.
Have a garden you'd like to share?
Have photos to share? We'd love to see your garden, a particular collection of plants you love, or a wonderful garden you had the chance to visit!
To submit, send 5-10 photos to [email protected] along with some information about the plants in the pictures and where you took the photos. We'd love to hear where you are located, how long you've been gardening, successes you are proud of, failures you learned from, hopes for the future, favorite plants, or funny stories from your garden.
Have a mobile phone? Tag your photos on Facebook, Instagram or Twitter with #FineGardening!
Do you receive the GPOD by email yet? Sign up here.