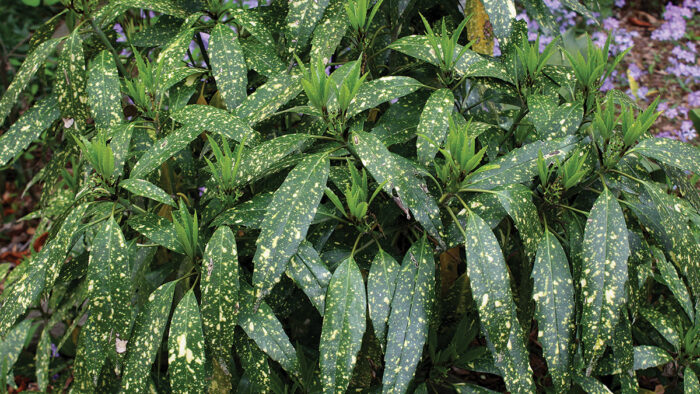 In an episode of Fine Gardening's podcast, Let's Argue About Plants, the hosts discuss the importance of evergreen plants, and the particular perks of broadleaf evergreens:
"The key to any successful four-season garden is evergreens. Conifers are great, but they can be pricey and slow to bulk up. Broadleaf evergreens, on the other hand, bulk up quickly and are generally affordable. The only drawback is they can be boring. In fact, most gardeners think only of rhodies and hollies when it comes to this classification of plants."
Don't be fooled by the common varieties, there is much more to this plant category than one might think while walking around the local garden center. To help shed light on some fabulous, underappreciated broadleaf evergreens, we had regional experts pick their top four. Below, you'll find great picks for the South. To discover more fantastic evergreens, check out LAAP Episode 26: Broadleaf Evergreens.
---
---
1. Jelly palm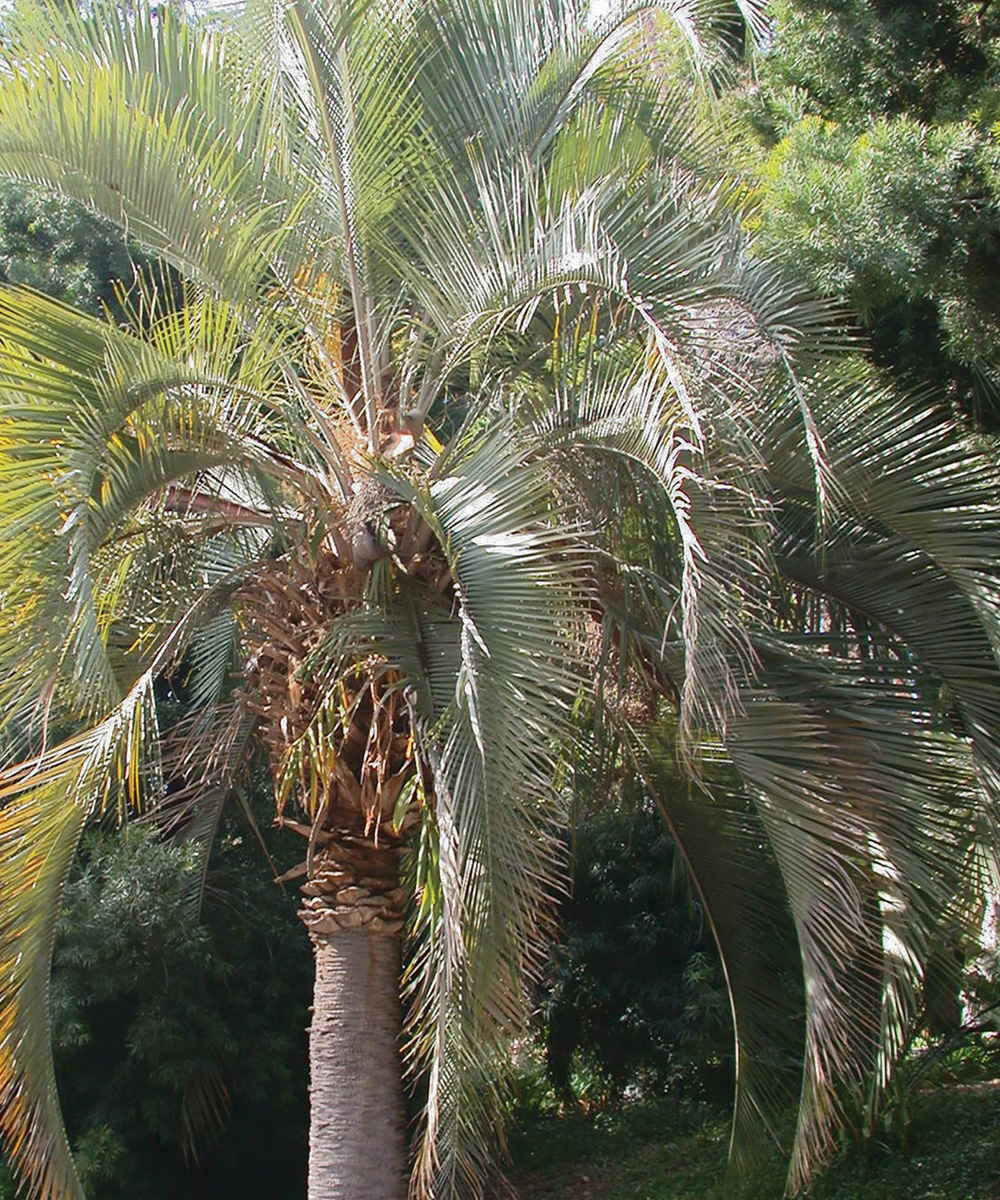 Name: Butia capitata
Zones: 8b–11
Size: 15 to 20 feet tall and 10 to 15 feet wide
Conditions: Full sun; rich, well-drained soil
Native range: Brazil
This is a plant I tell everyone they should have. It's a slow-growing palm that may not fit the typical broadleaf evergreen description, but it makes a year-round statement in the temperate zones where it is hardy. The 3- to 6-foot-long, blue-gray leaves arch gracefully from the top of a single trunk that eventually reaches only about 10 to 20 feet tall. The edible, orange-yellow fruits taste mildly like pineapple; it is worth figuring out how to harvest them. Jelly palm appreciates consistent moisture and protection from high winds, and it will become most displeased in wet soil and full shade.
2. 'Janet Blair' rhododendron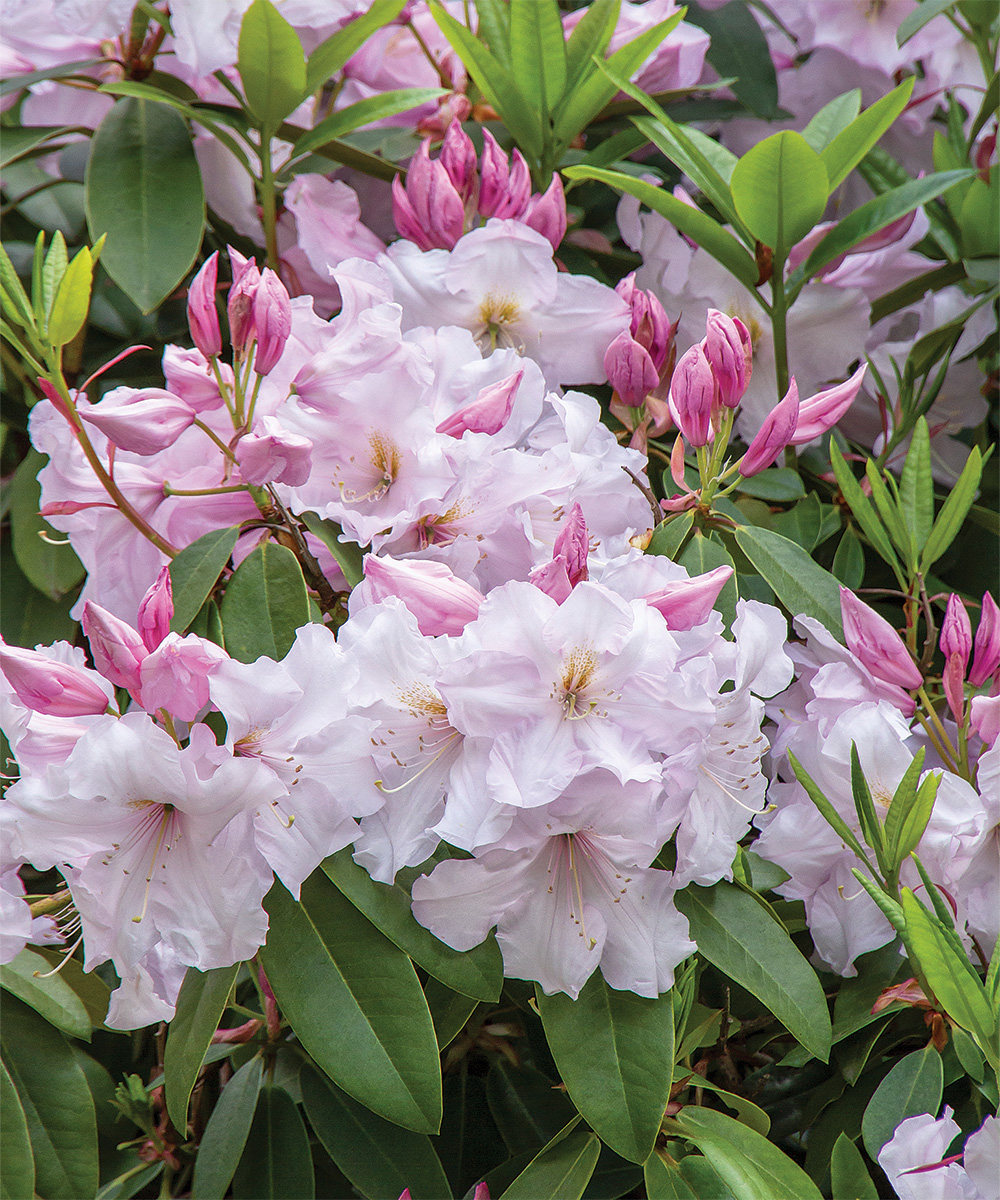 Zones: 5–8
Size: 5 to 6 feet tall and wide
Conditions: Partial shade; moist, acidic, well-drained soil
Native range: Garden origin hybrid
'Janet Blair' tends to get more wide than tall, and it is worth every bit of garden real estate. Evergreen rhododendrons can be a tough group to grow in the South, but consistent moisture and protection from scorching sun will help this beauty thrive. It is a showy bloomer, with clusters of ruffled, light pink spring blooms that are like garden sirens, luring anyone who catches sight to come closer. As with most rhodies, acidic, well-drained soil is a must.
3. Daphniphyllum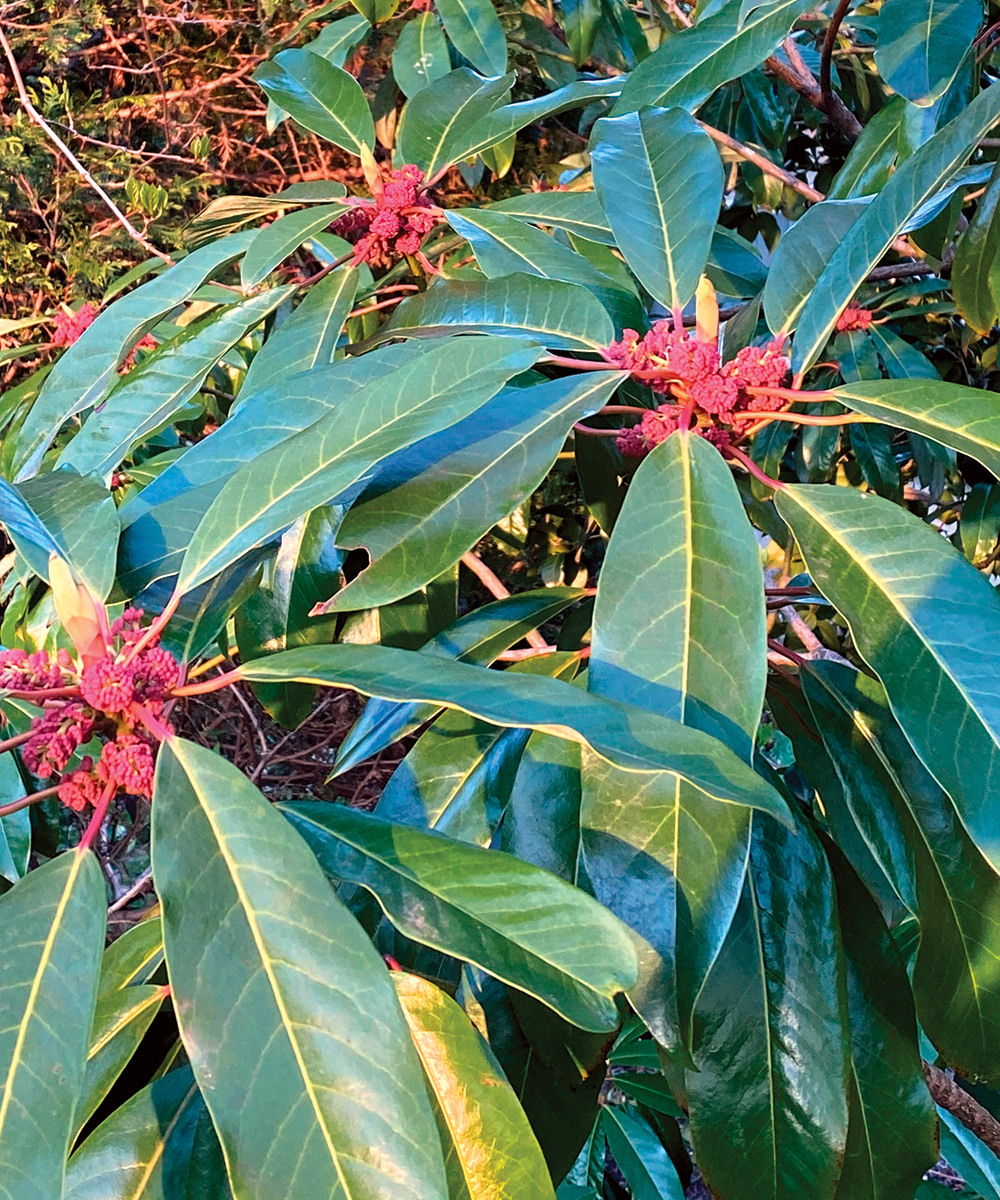 Name: Daphniphyllum macropodum
Zones: 7–9
Size: 15 feet tall and wide
Conditions: Partial to full shade; moist, rich, well-drained soil
Native range: China, Korea, Japan
Interestingly, this species has no common name that has stuck or is worth mentioning. However, it is definitely worth a mention and a spot in your garden, provided you have good soil. The rhododendron-like leaves of this medium-size, rounded shrub are made more striking by their bright red petioles. I'm sure it blooms, but I can't say I've ever noticed. The fact that this well-shaped, coarse-textured plant does best in shade situations makes it a big winner in my book.
4. 'Hosoba Hoshifu' aucuba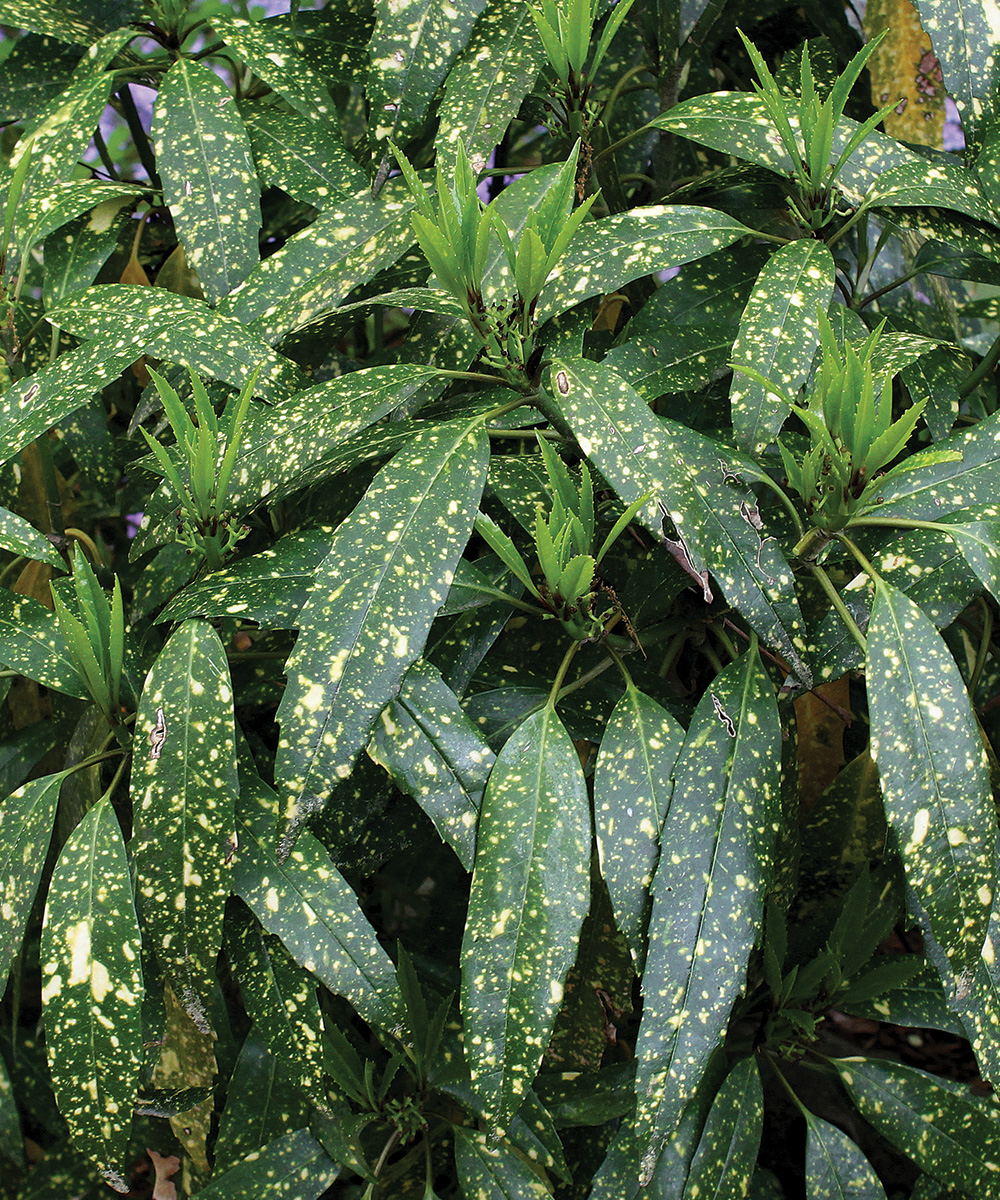 Name: Aucuba japonica 'Hosoba Hoshifu'
Zones: 7–9
Size: 4 to 6 feet tall and wide
Conditions: Partial to full shade; moist, rich, well-drained soil
Native range: Japan, China, Taiwan, Korea
This cultivar's Japanese name can be translated as "narrow-leaved, star-variegated." Its leaves are definitely more narrow than they are on most aucubas. At the Atlanta Botanical Garden we have it planted in deep shade under an oak tree, where it would appreciate more water. But it is still doing well despite the drier conditions, possibly because the oak shields it from winds.
---
Amanda Bennett is vice president of horticulture and collections at the Atlanta Botanical Garden.
Click here to find plant picks, garden tips, and more for the South.