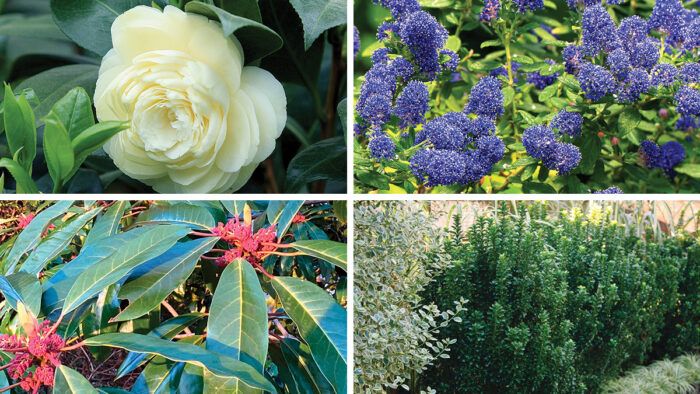 In an episode of Fine Gardening's podcast, Let's Argue About Plants, the hosts discuss the importance of evergreen plants and the particular perks of broadleaf evergreens:
"The key to any successful four-season garden is evergreens. Conifers are great, but they can be pricey and slow to bulk up. Broadleaf evergreens, on the other hand, bulk up quickly and are generally affordable. The only drawback is they can be boring. In fact, most gardeners think only of rhodies and hollies when it comes to this classification of plants."
Don't be fooled by the common varieties; there is much more to this plant category than one might think while walking around the local garden center. To help shed light on some fabulous, underappreciated broadleaf evergreens, we had regional experts pick their top four. Below, you'll find great picks for your region. To discover more fantastic evergreens, check out LAAP Episode 26: Broadleaf Evergreens.
Looking for more regional content? Find plant picks, garden tips, and more for your region here.
---