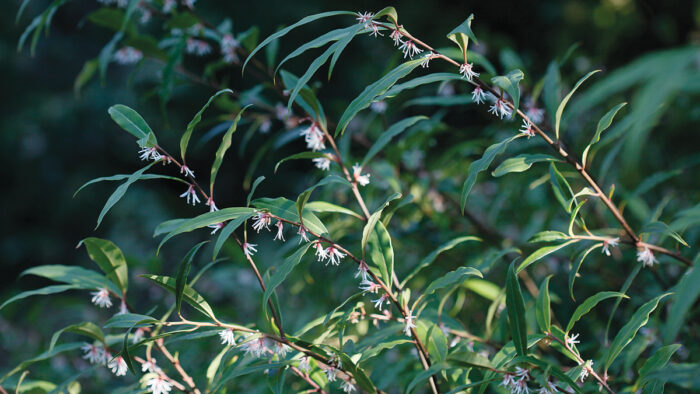 In an episode of Fine Gardening's podcast, Let's Argue About Plants, the hosts discuss the importance of evergreen plants, and the particular perks of broadleaf evergreens:
"The key to any successful four-season garden is evergreens. Conifers are great, but they can be pricey and slow to bulk up. Broadleaf evergreens, on the other hand, bulk up quickly and are generally affordable. The only drawback is they can be boring. In fact, most gardeners think only of rhodies and hollies when it comes to this classification of plants."
Don't be fooled by the common varieties, there is much more to this plant category than one might think while walking around the local garden center. To help shed light on some fabulous, underappreciated broadleaf evergreens, we had regional experts pick their top four. Below, you'll find great picks for the Midwest. To discover more fantastic evergreens, check out LAAP Episode 26: Broadleaf Evergreens.
---
---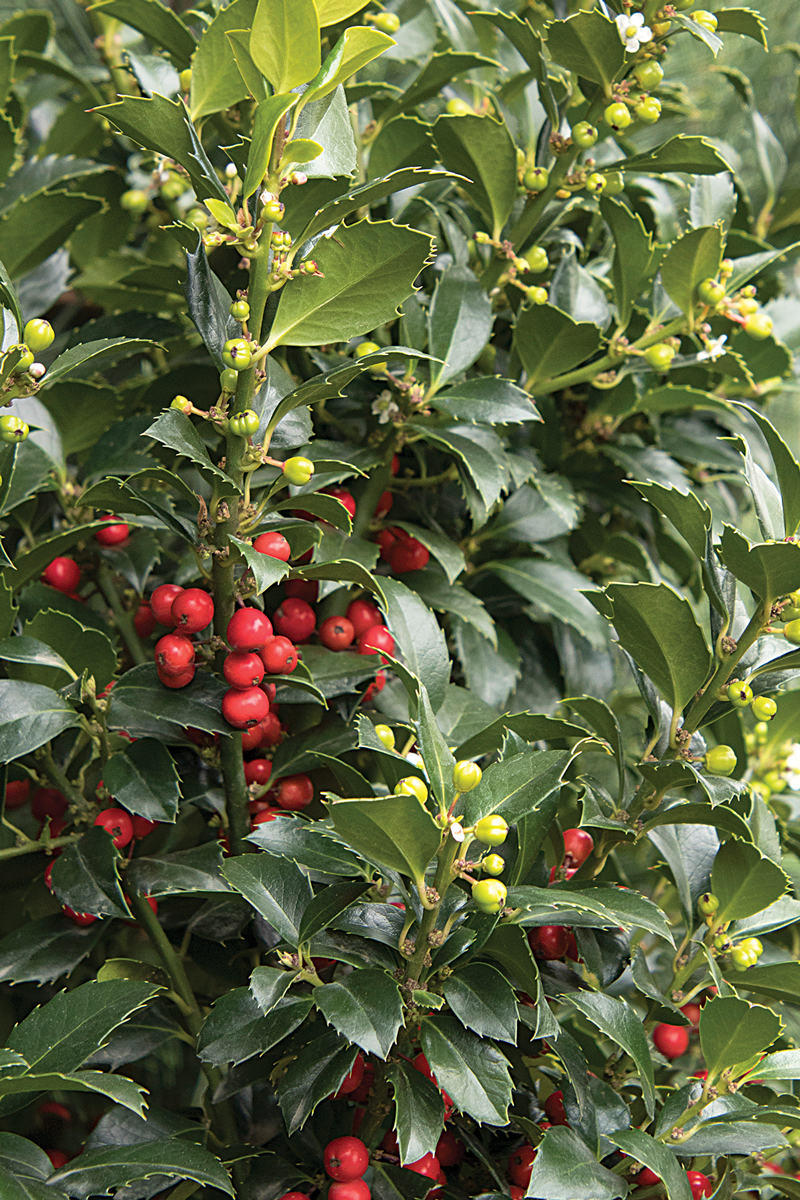 1. Castle Spire® blue holly
Name: Ilex
×

meserveae 'Hachfee'

 

Zones: 5–7

Size: 8 to 10 feet tall and 3 to 4 feet wide

Conditions: Full sun to partial shade; moist, acidic soil 

Native range: Hybrid 

If you're looking for a replacement for pyramidal yews or arborvitae, Castle Spire® blue holly may be your answer. The compact, pyramidal form of this slow-growing female selection makes it a great choice for accents, foundation plantings, and screening. The dark, glossy foliage holds its own in the landscape, and plants can be clipped when young to form a low hedge. Plant it with Castle Wall® (I. × meserveae 'Heckenstar'), its male pollenizer, and it will bear bright red berries in fall that persist into winter.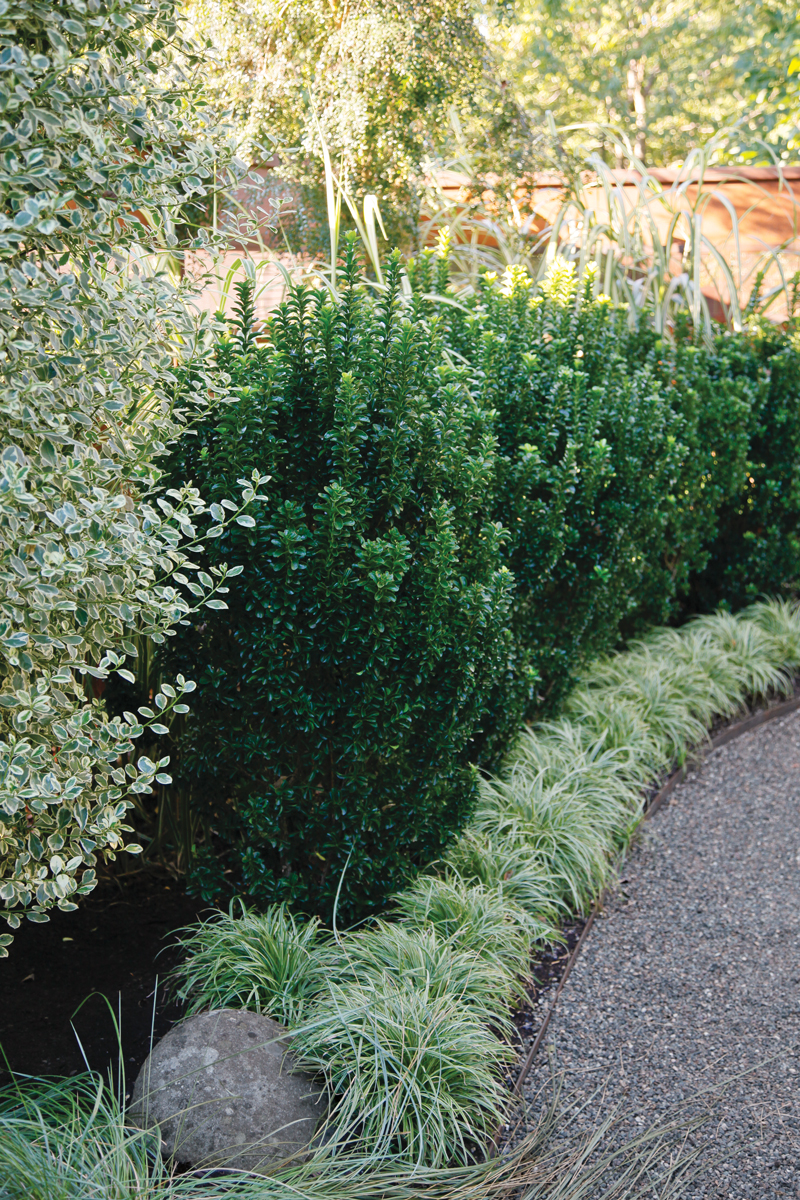 2. 'Green Spire' euonymus
Name: Euonymus japonicus 'Green Spire'
Zones: 6–9
Size: 6 to 8 feet tall and 1 to 2 feet wide
Conditions: Full sun to partial shade; moist, rich, well-drained soil
Native range: Japan, Korea, China
Hedges for small spaces are hard to find, especially ones that are low-maintenance and that can grow in a variety of conditions. 'Green Spire' is a narrow, columnar cultivar that is great for small city lots or narrow hedges between homes. The dark, glossy foliage creates a nice backdrop for a variety of colorful flowers and serves as an evergreen accent in mixed-shrub borders. Keep it clipped to create a more formal and full appearance, or let its natural open habit add character to your landscape.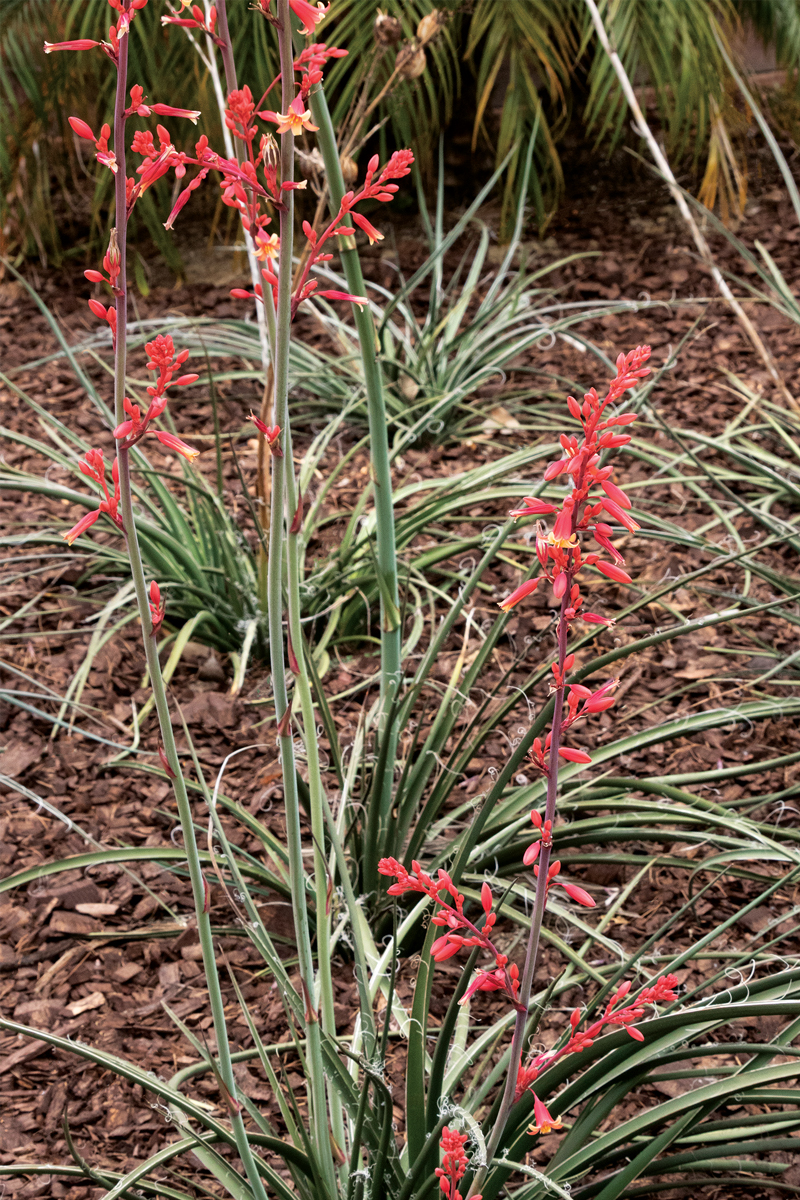 3. 'Coral Glow' Texas yucca
Name: Hesperaloe parviflora 'Coral Glow'
Zones: 5–9
Size: 3 to 4 feet tall and wide
Conditions: Full sun; well-drained soil
Native range: West Texas, northeastern Mexico
'Coral Glow' is a cross between yellow- and red-flowering forms of an evergreen Chihuahuan Desert native that thrives in hot, dry conditions. It is a blooming powerhouse from June until August, sending up vibrant, melon-colored inflorescences that are 4 to 6 feet tall. Essentially sterile, this selection does not produce unwanted seedlings. Use it as a focal point, in a container, or in that rocky section of your landscape where nothing else will grow. The key to success is excellent soil drainage.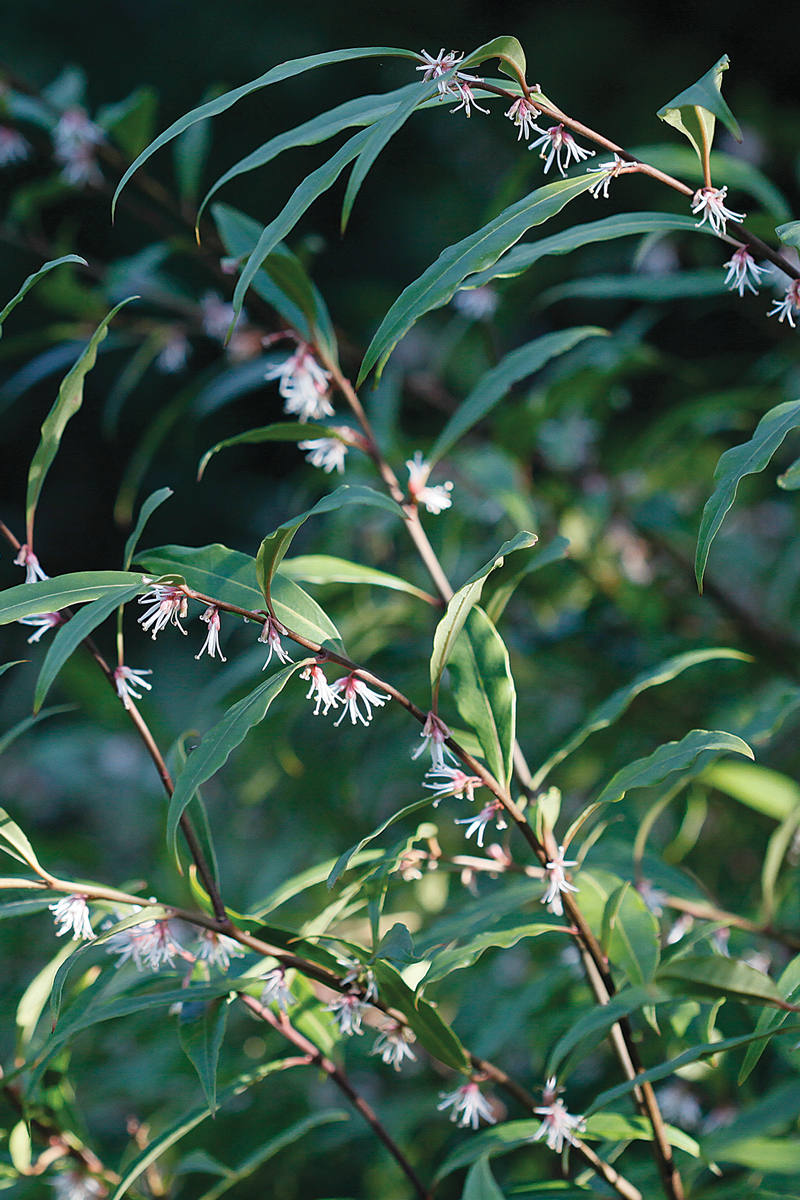 4. Sweet box
Name: Sarcococca hookeriana
Zones: 6–8
Size: 4 to 5 feet tall and 5 to 6 feet wide
Conditions: Full to partial shade; moist, acidic, well-drained soil
Native range: Southeastern Tibet, eastern Himalayan region
Sweet box is a fantastic low-maintenance shrub for deeply shaded areas where other plants might struggle. It features lustrous, dark green leaves and small white blooms with a fragrance that permeates the landscape in early spring. The flowers are replaced by shiny black fruits that persist into winter, extending its interest. Sweet box slowly spreads by stolons, making it an excellent selection for hillsides or informal hedges. It also works well in a container. 
---
Jennifer Smock is a horticulturist based in Doniphan, Missouri.
Click here to find plant picks, garden tips, and more for the Midwest.