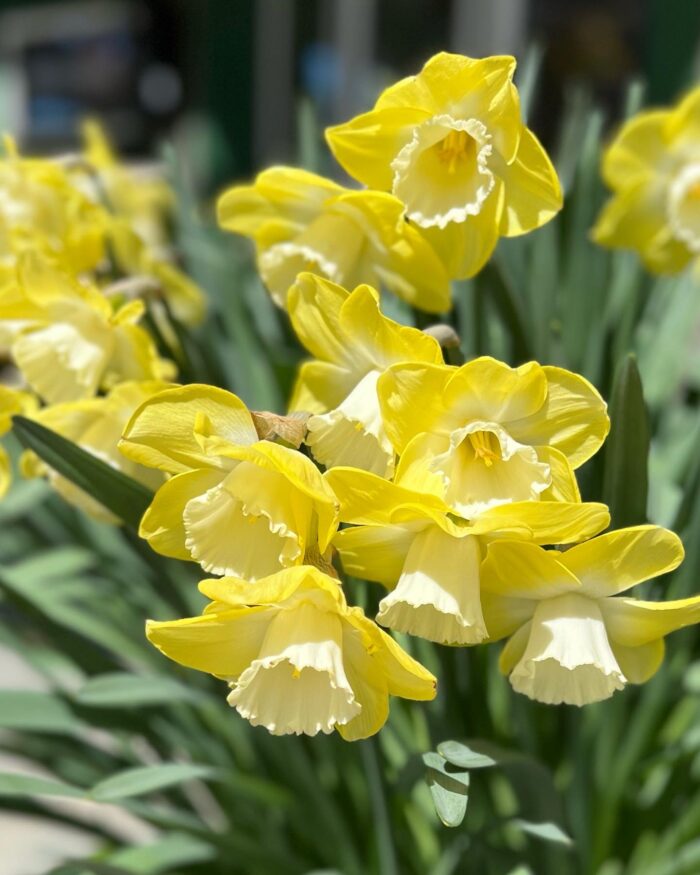 Cherry Ong is sharing more photos of spring bloom at Butchart Gardens in Victoria, British Columbia. Today she's focusing on all the beautiful daffodils (Narcissus hybrids, Zones 3–9) that caught her eye. It is a great time to look them over and think about what varieties you might want to order for planting this fall.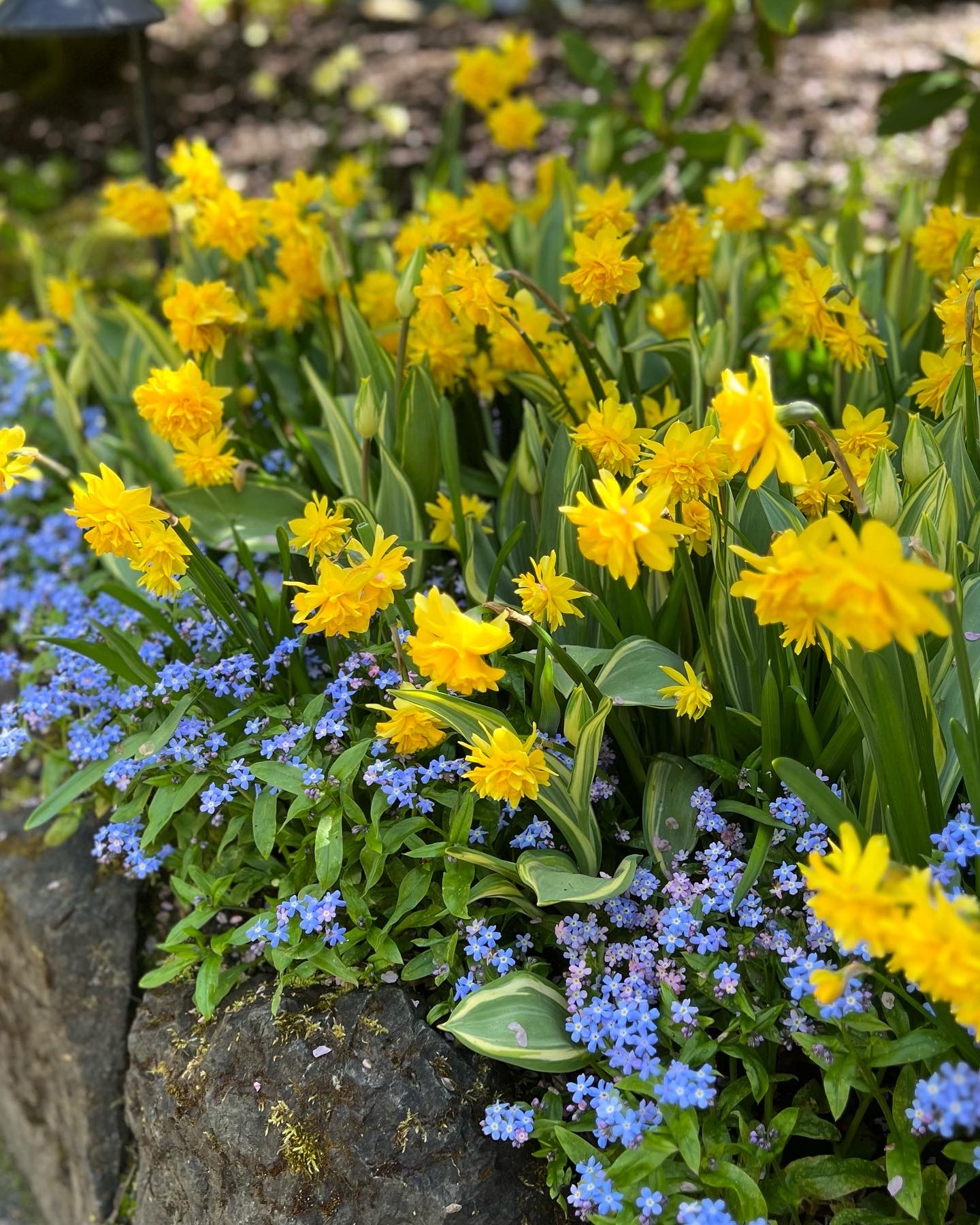 Double-flowered daffodils turn the classic form of the flower on its head by adding extra layers of petals. Here, the petal-packed blooms are complemented by blue forget-me-not (Myosotis sylvatica, Zones 3–8) planted underneath and the emerging variegated foliage of a tulip.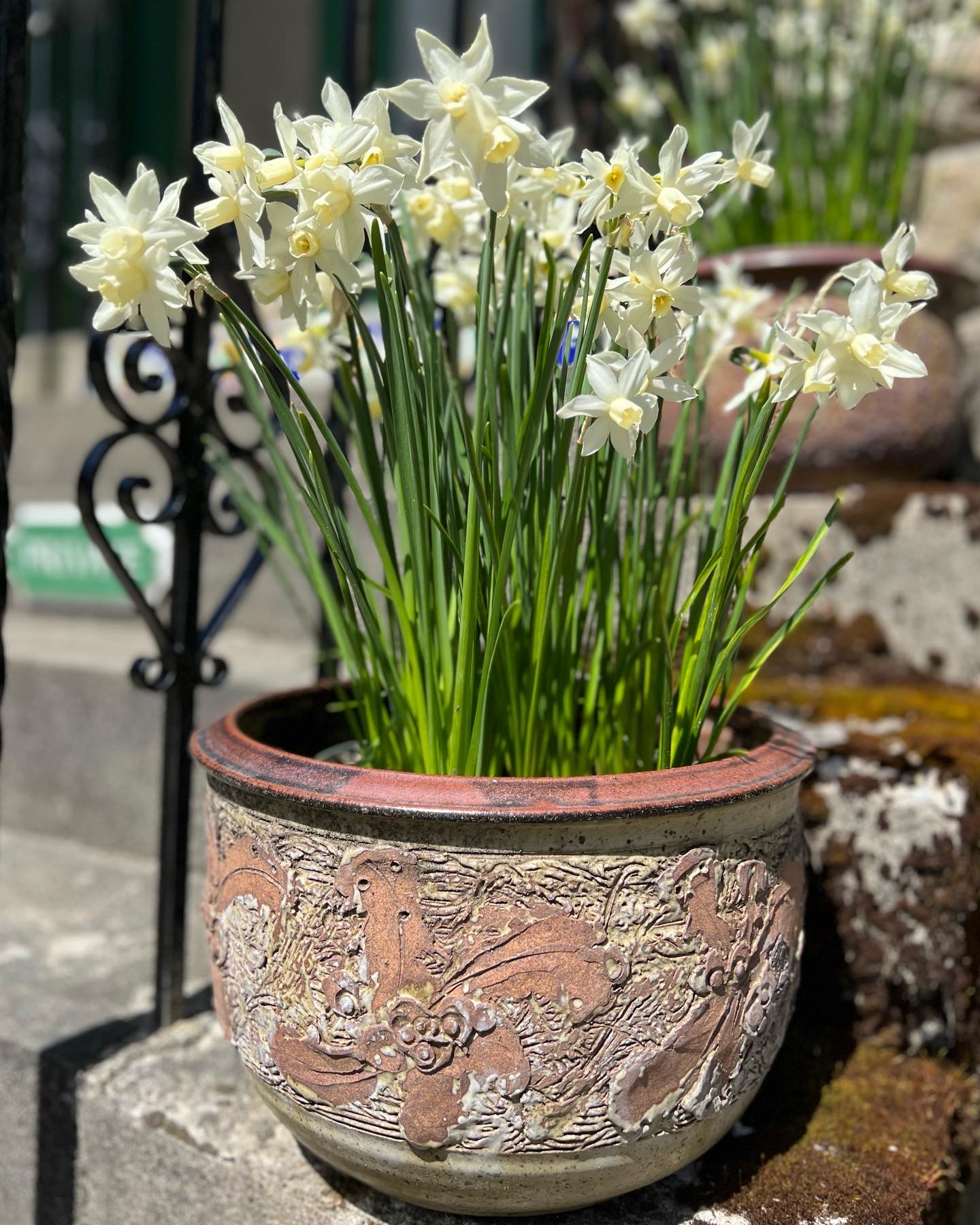 These daffodils are are all elegant refinement, with the softest of color and small blooms. If big, brash, bright yellow daffodils aren't your thing, there are many more understated options to choose from. Planting them in containers like this is a great way to display special varieties.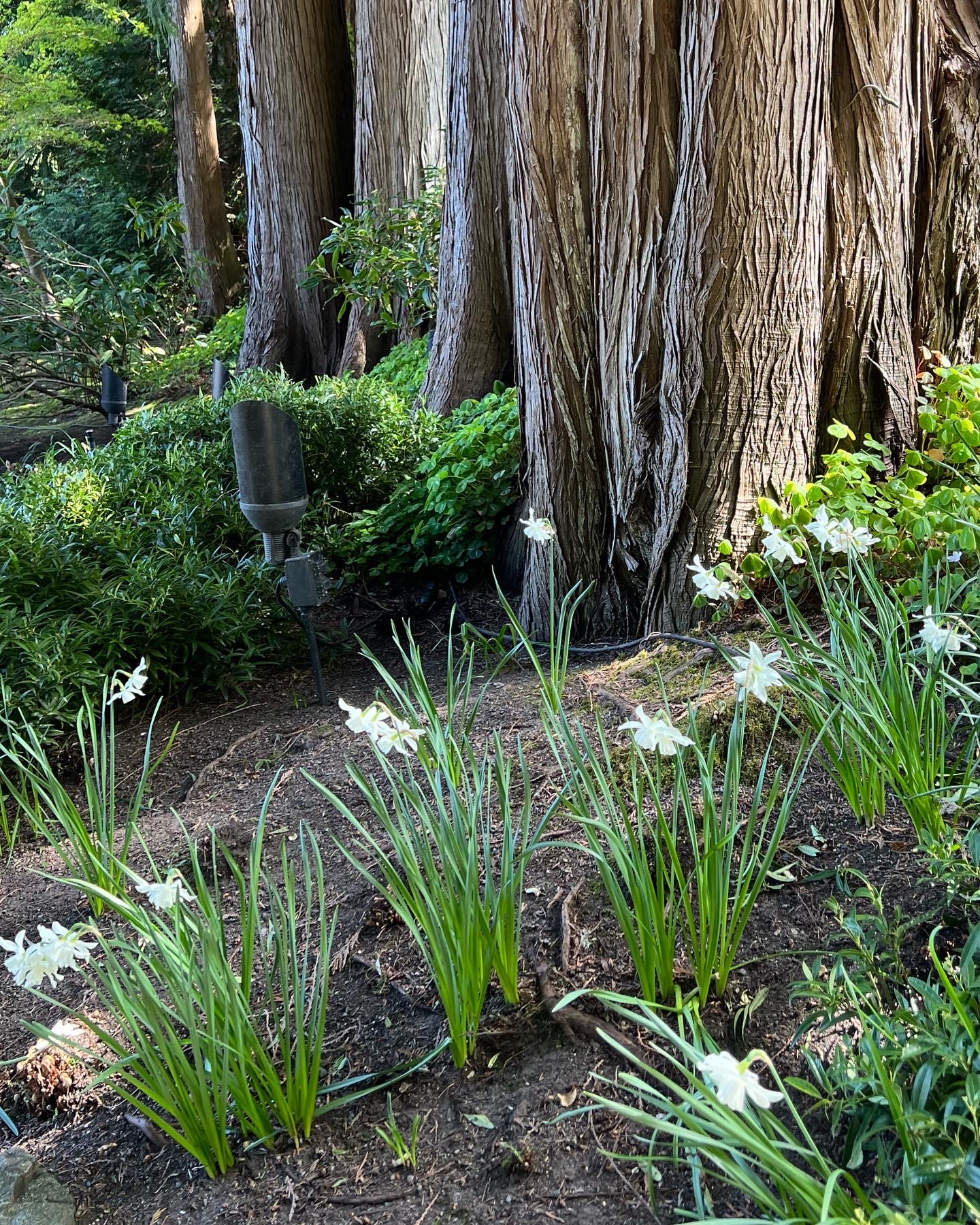 A few white daffodils bloom in a naturalistic planting against beautiful tree trunks.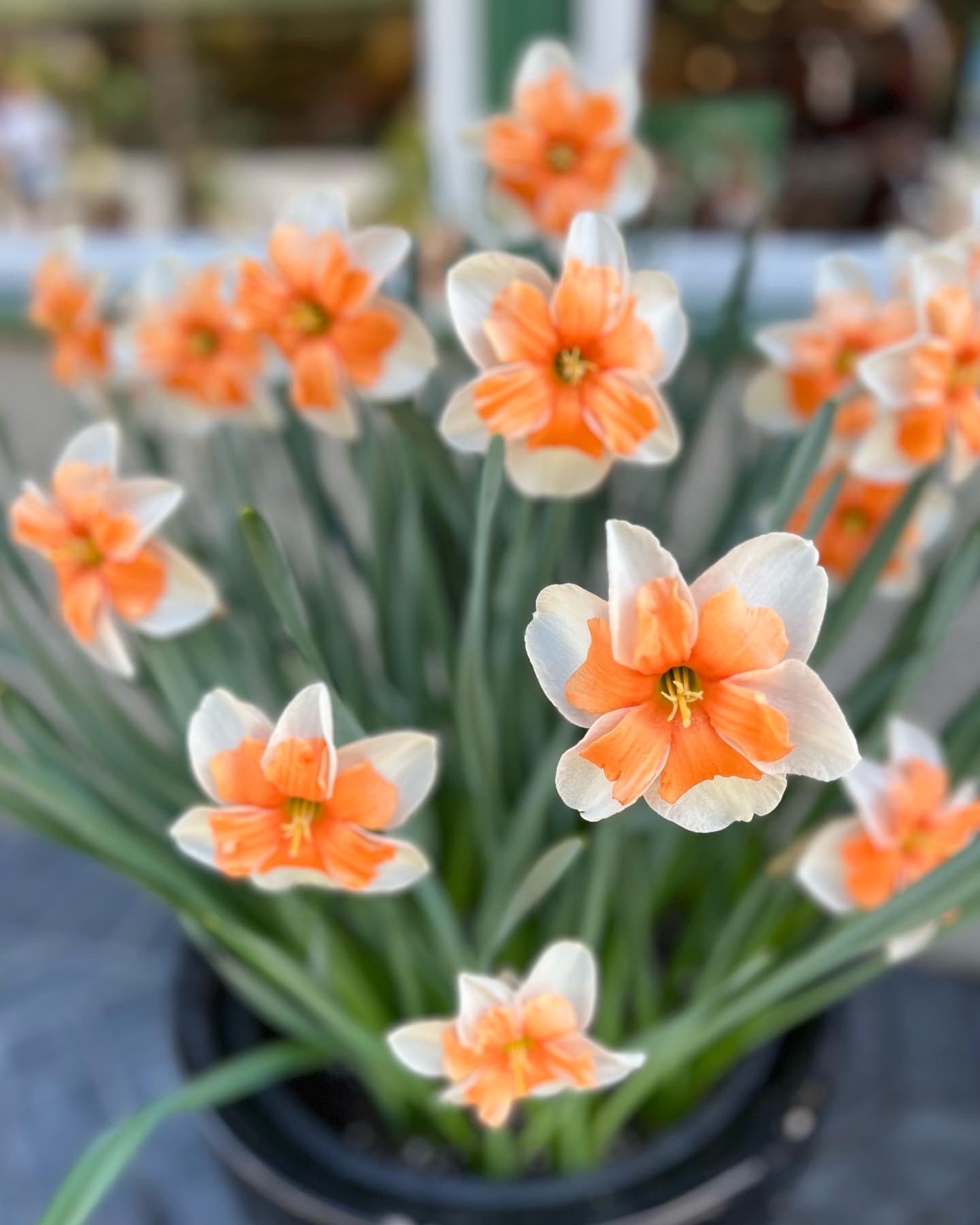 This is a "split cup" daffodil; instead of the central petals forming the classic trumpet shape, they split open and lie flat, creating a whole different look to the bloom. The colors here are beautiful as well.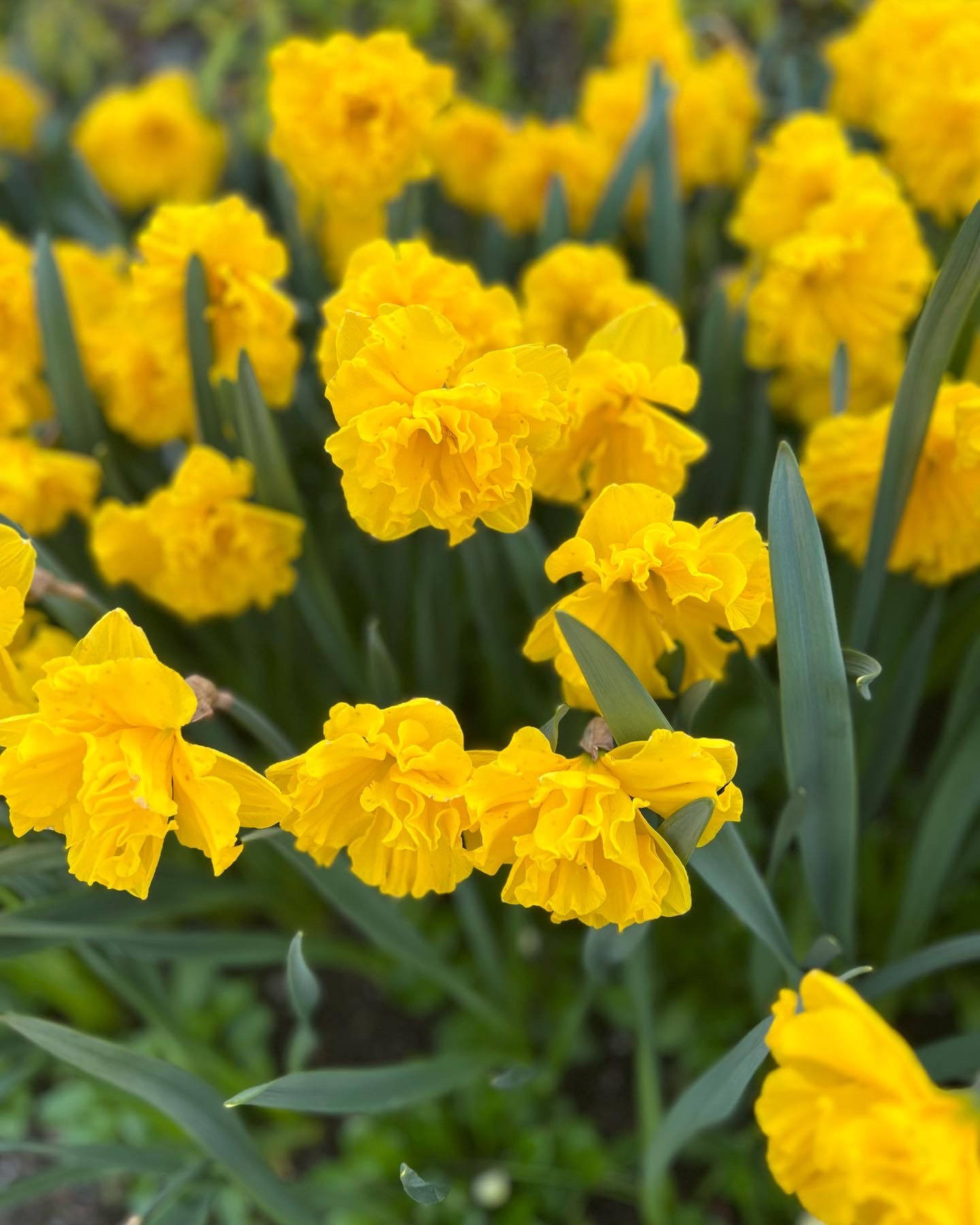 Here's another split-cup daffodil, this one all yellow and with petals so extravagantly ruffled they look like they belong on some over-the-top gown.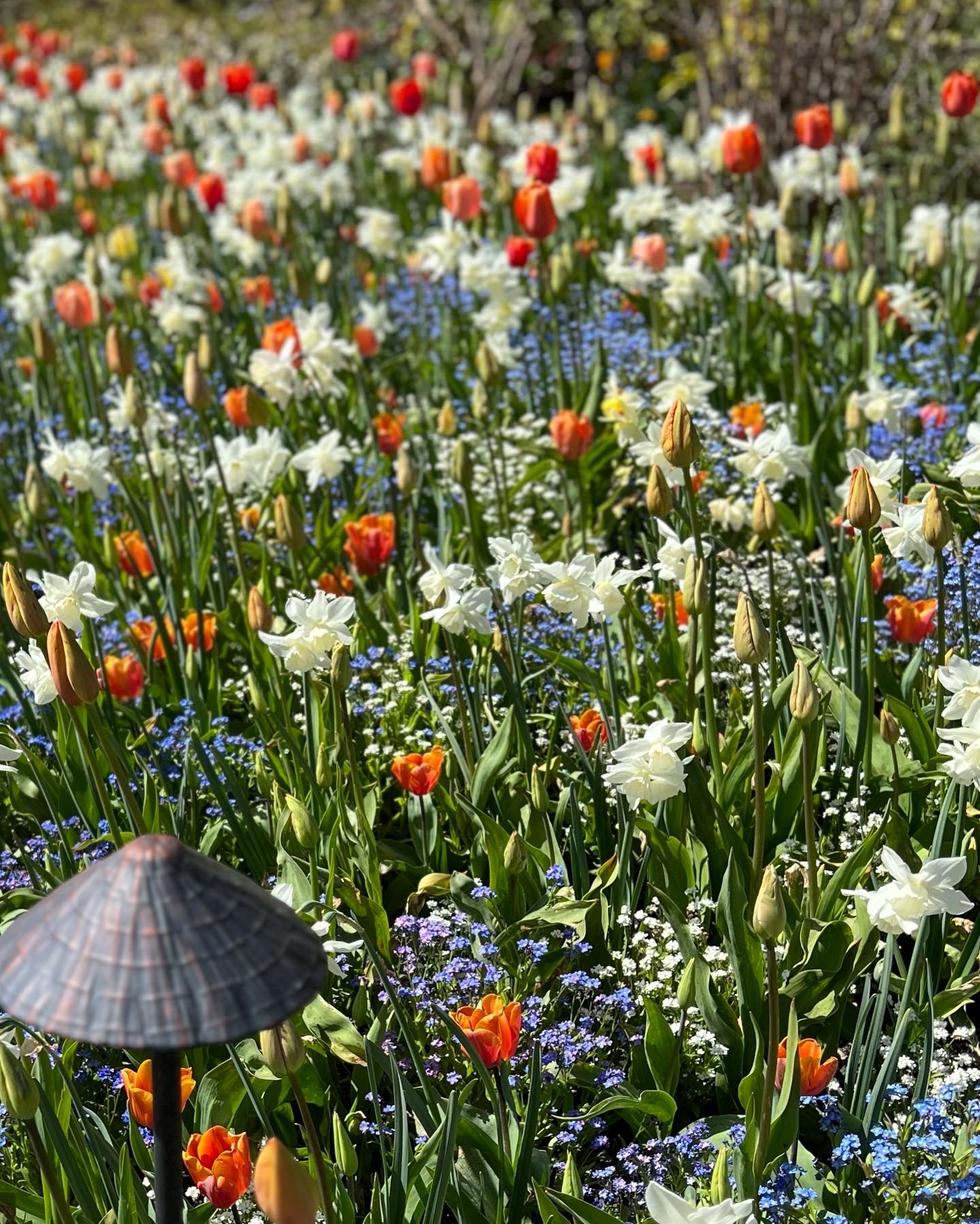 White daffodils, orange tulips, and blue forget-me-not growing together make a beautiful display.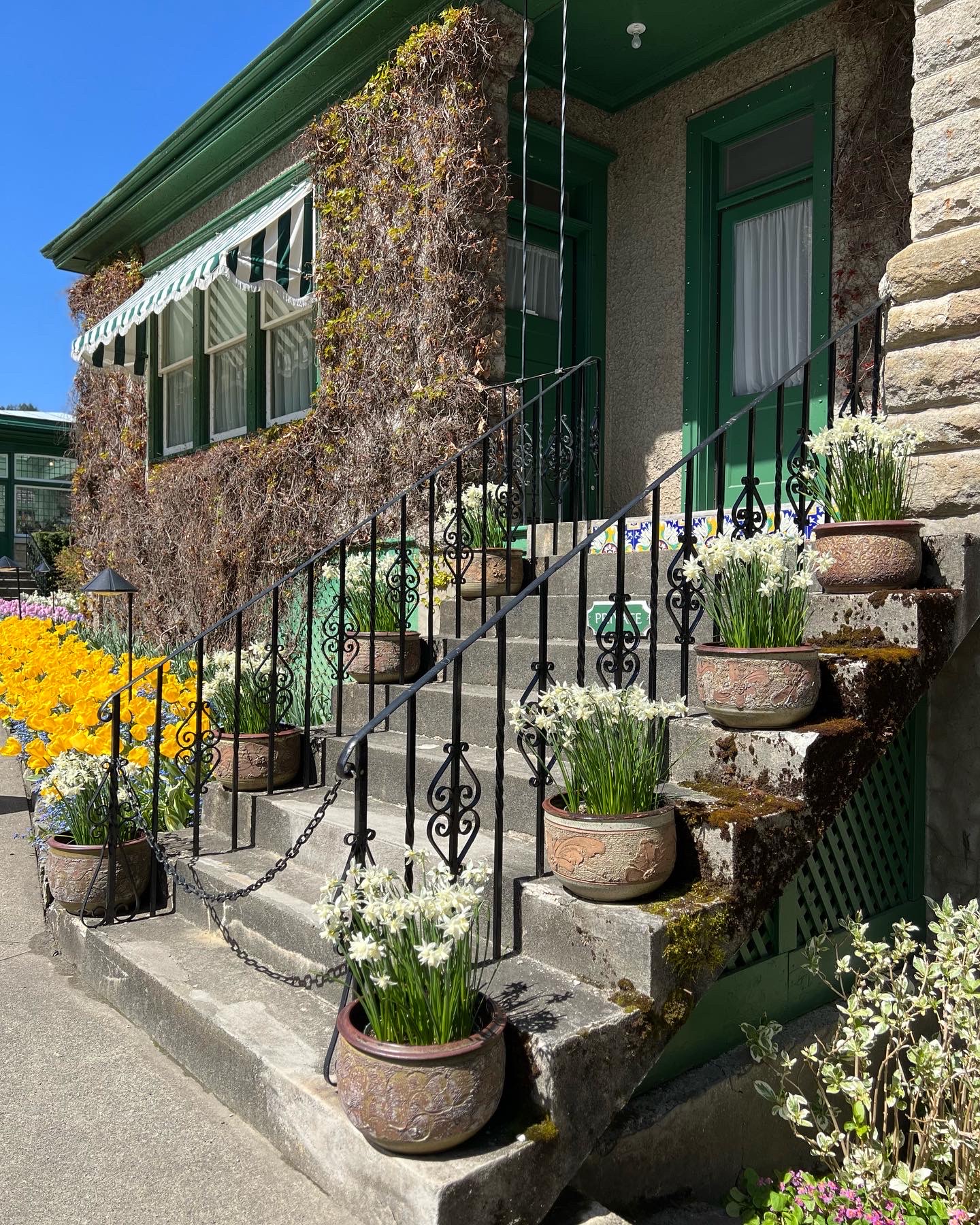 This is a great way to show off the bulbs when they are in flower. Looking close, you can see that the bulbs are growing in plastic pots that have been dropped into these decorative planters. This means they can be easily switched out after the flowers fade to be replaced with another planting for summer. You could easily do the same at home – just plant the plastic pots up in the fall, leave them in an unheated shed or garage over winter, move them into place when they flower, and then move them out of the way again once the flowers fade.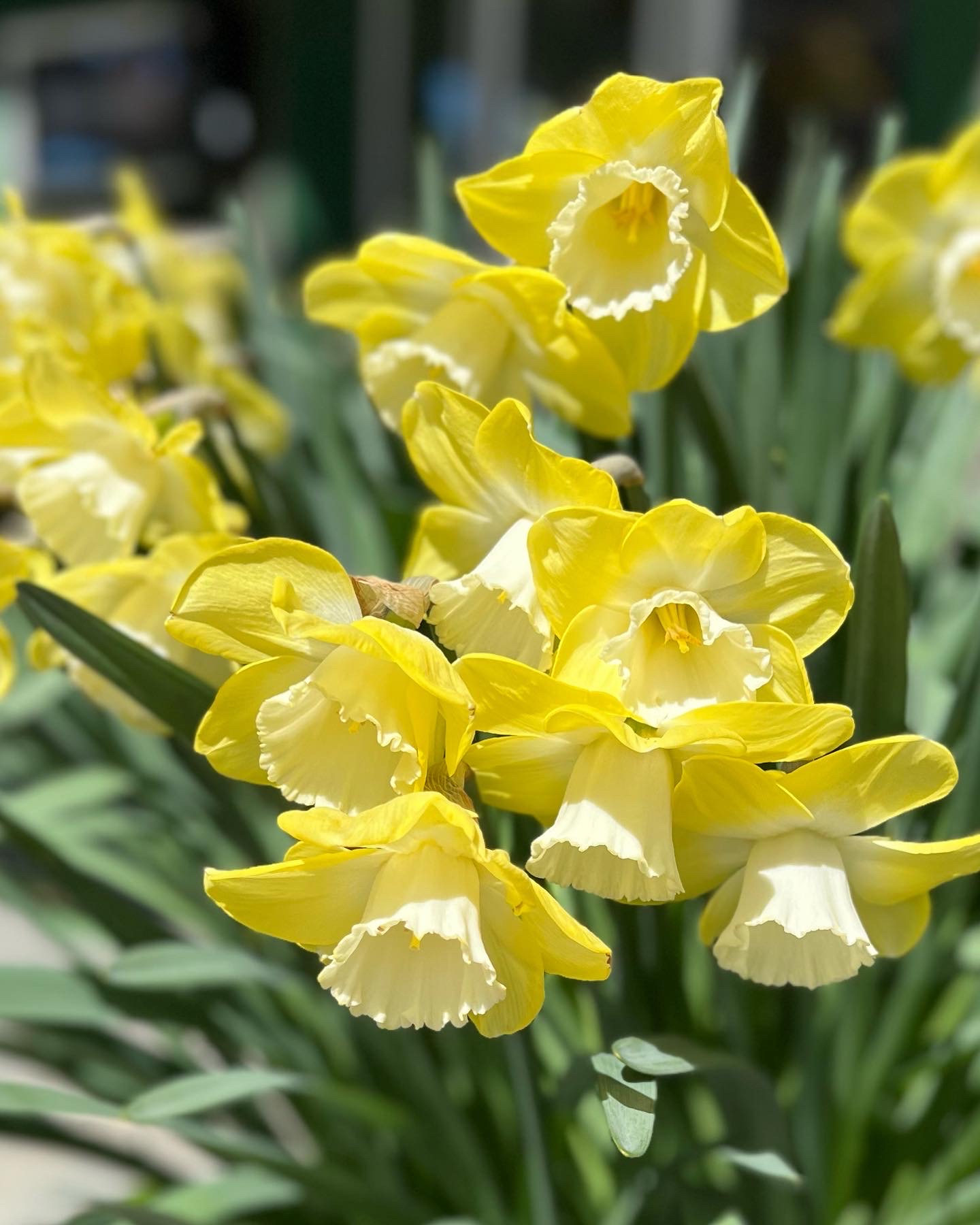 This is what is called a reverse bicolor daffodil. The trumpet of the bloom is white or pale yellow, in contrast to the darker outer ring of petals.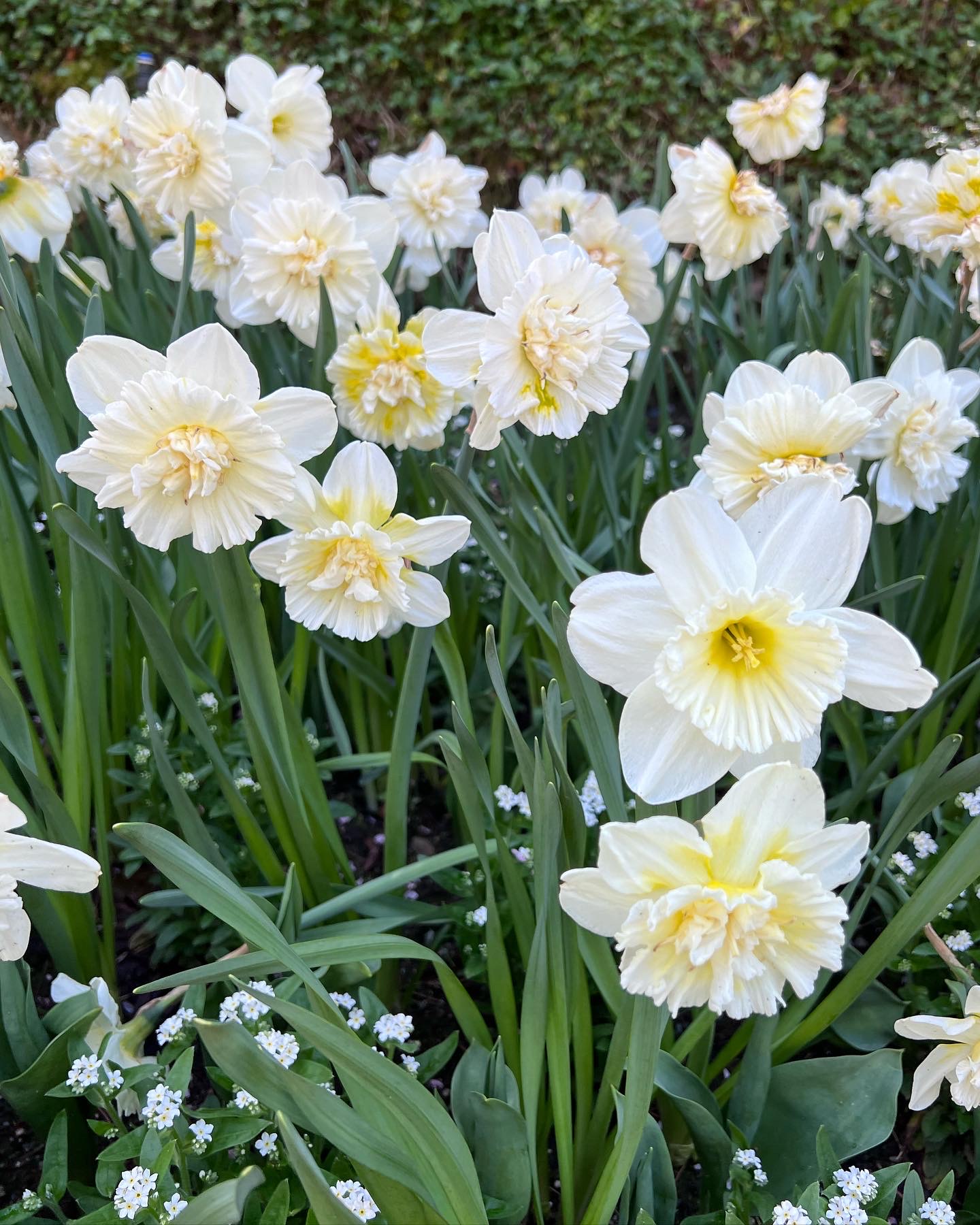 This is an unusual double daffodil, with the extra petals just filling up the central trumpet and a couple single versions mixed in. Both are beautiful!
Have a garden you'd like to share?
Have photos to share? We'd love to see your garden, a particular collection of plants you love, or a wonderful garden you had the chance to visit!
To submit, send 5-10 photos to [email protected] along with some information about the plants in the pictures and where you took the photos. We'd love to hear where you are located, how long you've been gardening, successes you are proud of, failures you learned from, hopes for the future, favorite plants, or funny stories from your garden.
Have a mobile phone? Tag your photos on Facebook, Instagram or Twitter with #FineGardening!
Do you receive the GPOD by email yet? Sign up here.