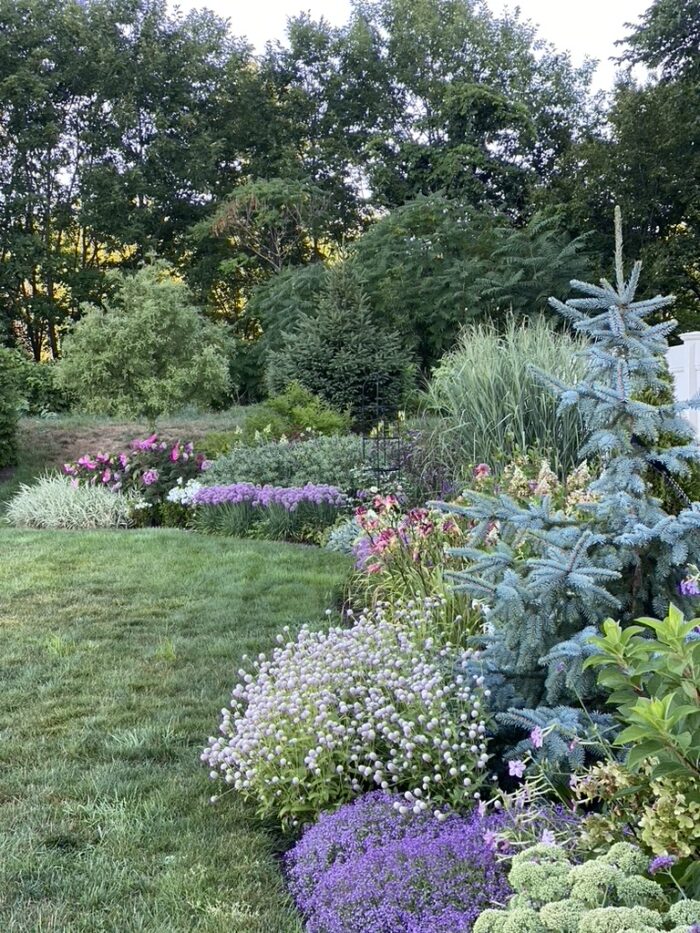 Today's photos are from Eric and Christopher Feml-Nelsen.
We are located in the Capitol Region of New York State, in a suburb of Albany called Halfmoon. We garden in Zone 5b. Our summers can be very hot and VERY humid, but our winters can also be extremely cold.
We have been gardening since 2018. We built a new home in a subdivision and were given the opportunity to start our garden from scratch. We have a flat, sandy lot with full sun. Everything in our garden has been planted within the last four years, most of it in the last two or three.
We are very proud of the transformation we have made to our yard. We are also proud that we are both self-taught gardeners. Throughout the last four years we have had plenty of failures. Most of them involved overwatering plants and killing them. At one point we were certain that the sad, wilted butterfly bush just needed MORE water to thrive. Boy, were we wrong!
We look forward to seeing our garden mature. There will most likely be a need to move some things as they get bigger than anticipated, or spacing becomes an issue. We will be ready to tackle it when that day comes.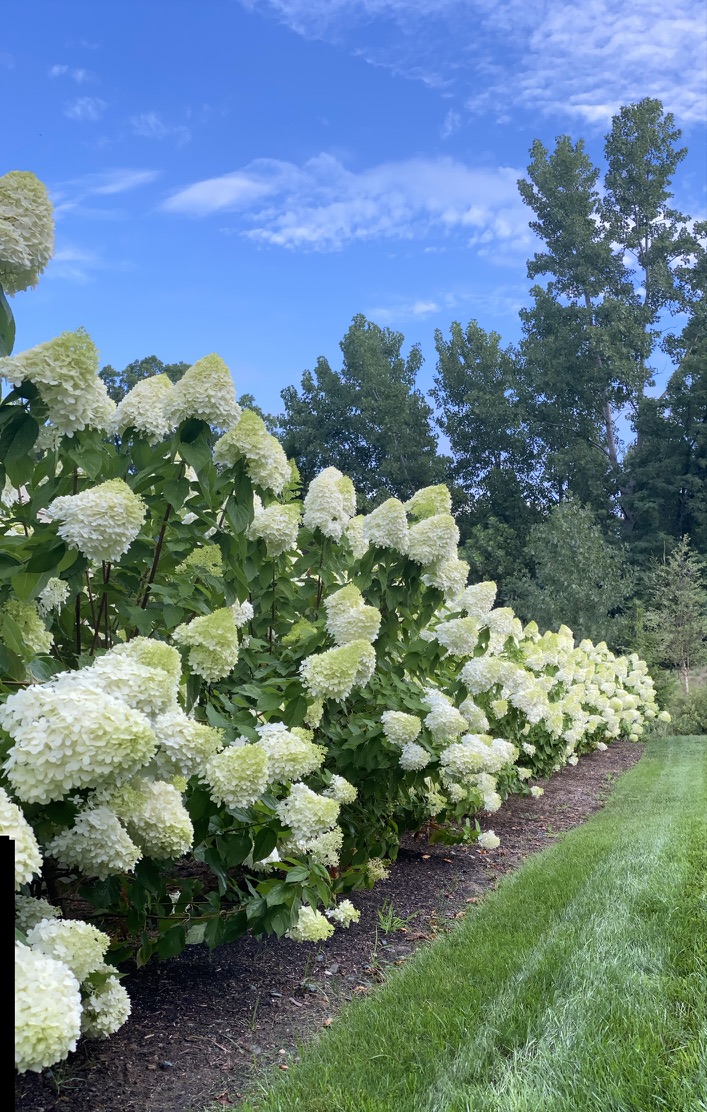 Our 'Limelight' hydrangea (Hydrangea paniculata 'Limelight', Zones 3–8) hedge is made up of fifteen shrubs in total.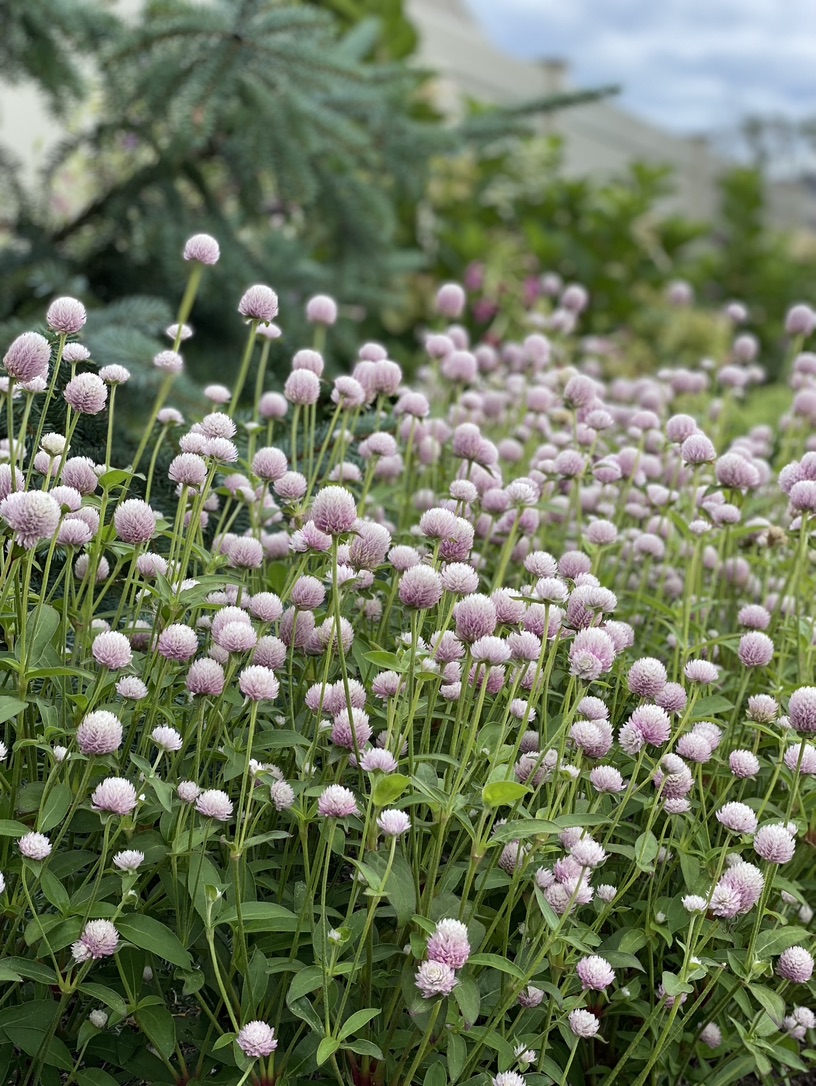 This gomphrena (Gomphrena globosa, annual) was grown from seed this year.
Here are some of our containers on the back terrace. The hydrangea in front was just a cutting from the hedge.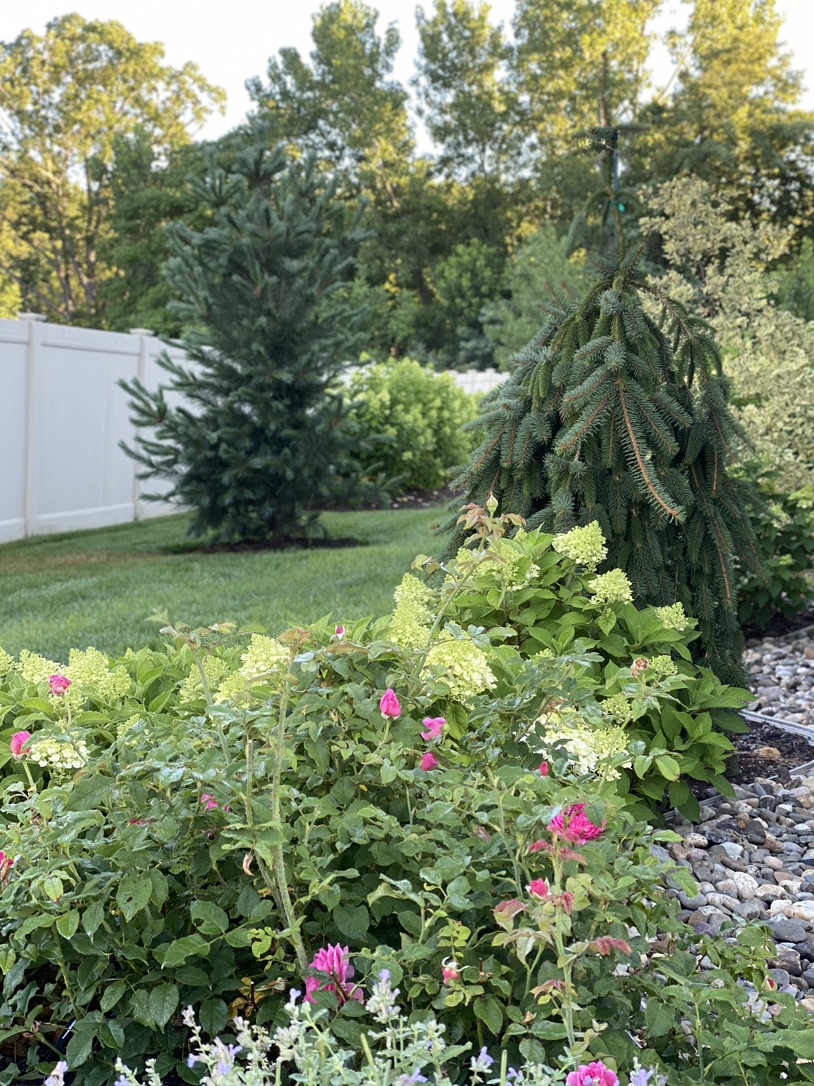 We love evergreens. The 'Vanderwolf' pine (Pinus flexilis 'Vanderwolf', Zones 3–7) and weeping Norway spruce (Picea abies 'Pendula', Zones 2–8) are two of our favorites.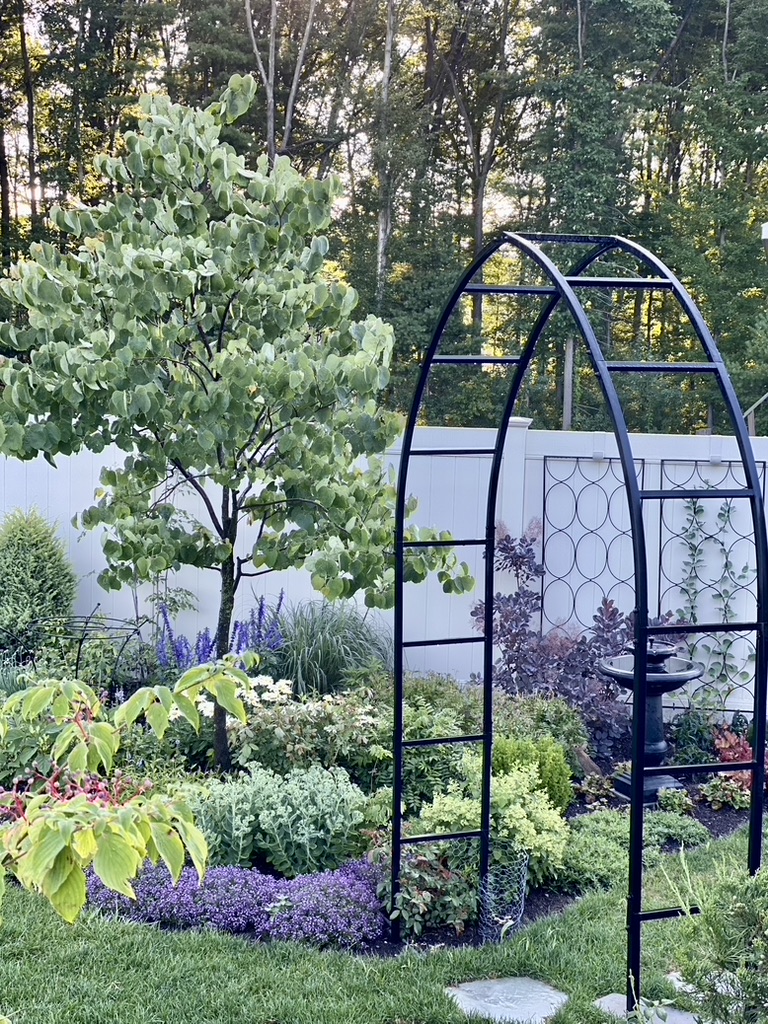 This arch is the entrance to our garden. We recently planted two 'Generous Gardener' roses on it.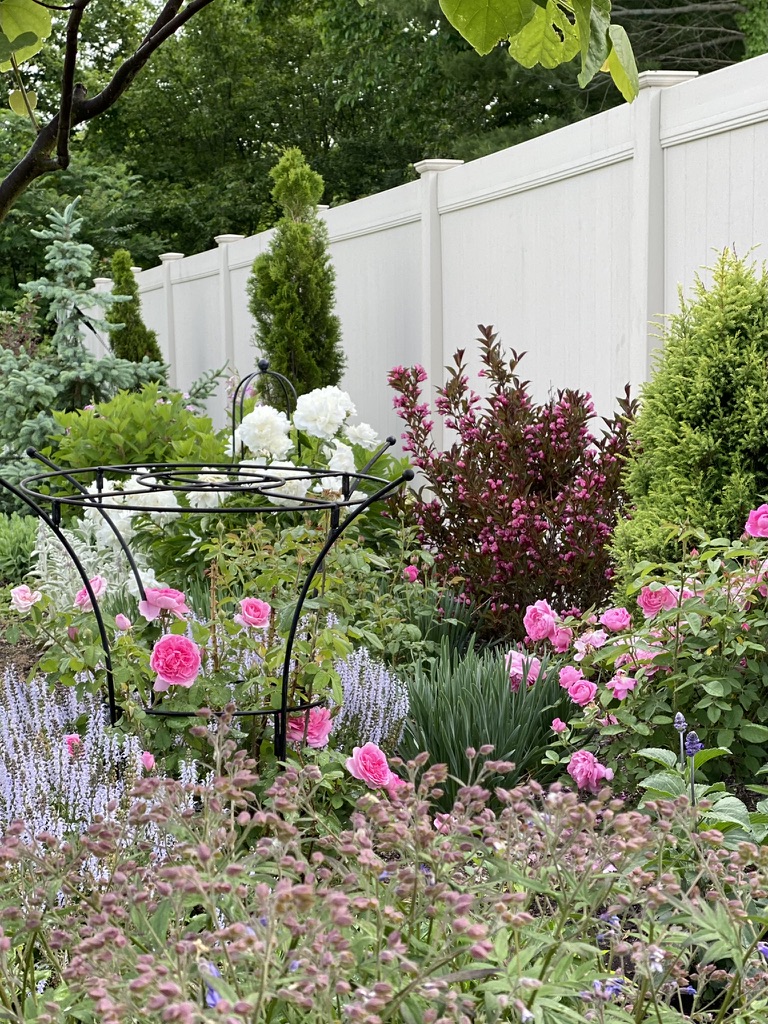 Colors and textures are our main focus when designing and deciding placement.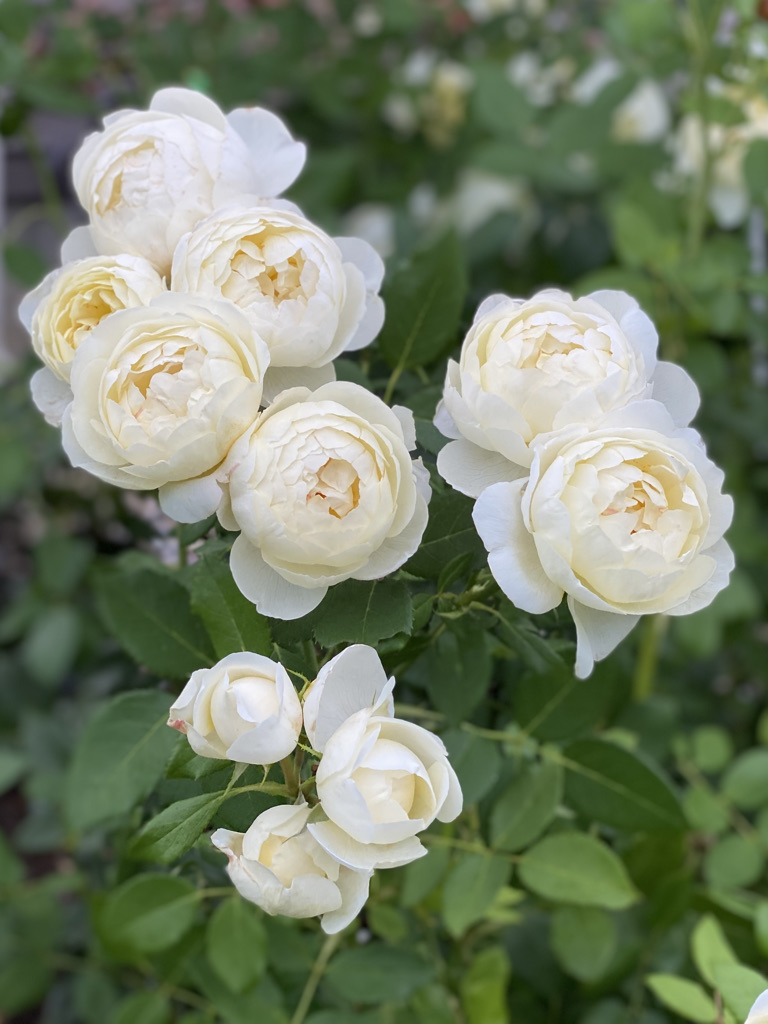 'Vanessa Bell' is one of our favorite roses.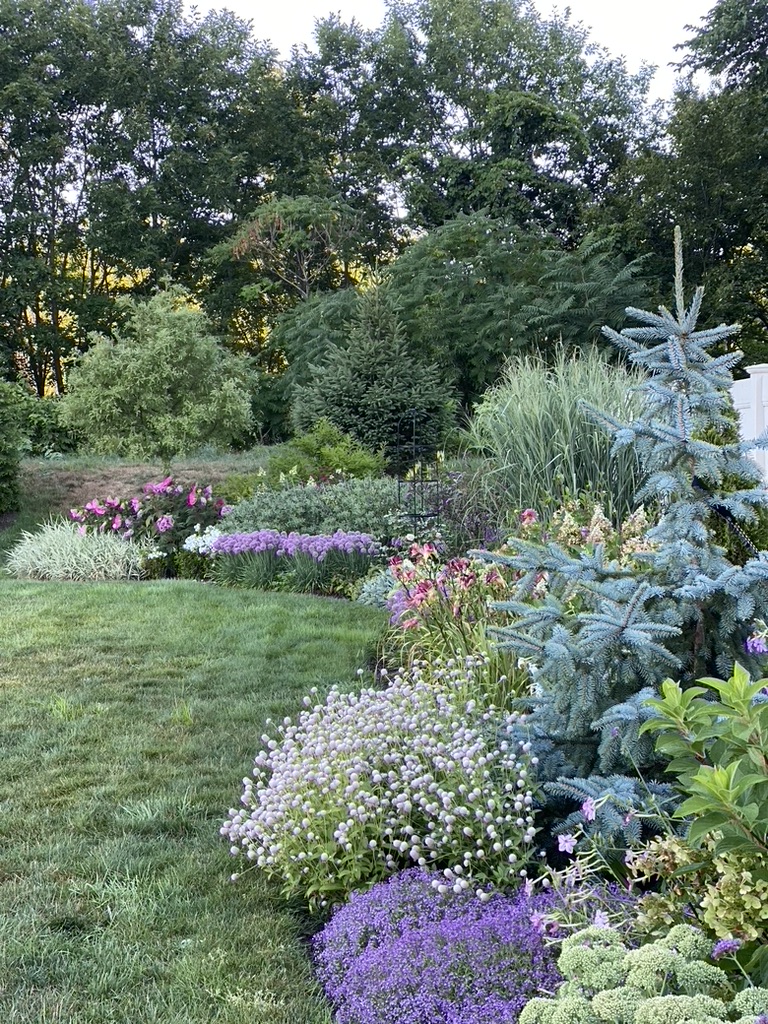 Here's a look at our eastern border.
If you want to see more of Eric and Christopher's garden, check out their instagram: @growforme5b
Have a garden you'd like to share?
Have photos to share? We'd love to see your garden, a particular collection of plants you love, or a wonderful garden you had the chance to visit!
To submit, send 5-10 photos to [email protected] along with some information about the plants in the pictures and where you took the photos. We'd love to hear where you are located, how long you've been gardening, successes you are proud of, failures you learned from, hopes for the future, favorite plants, or funny stories from your garden.
Have a mobile phone? Tag your photos on Facebook, Instagram or Twitter with #FineGardening!
Do you receive the GPOD by email yet? Sign up here.