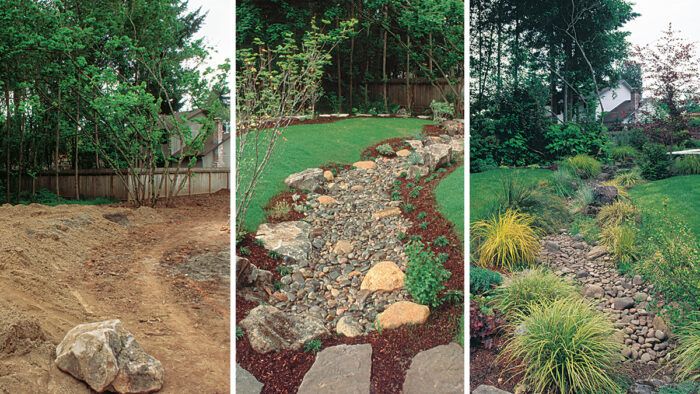 Who doesn't love a transformation? Remodels, glow-ups, 10-year challenges—there is something about a "before" and "after" shot side by side that draws us in and sparks that "wow" reaction. Garden transformations are no different.
Gardens and transforming go hand in hand, whether it's the transformations that occur during the changing of seasons, or the way plant additions or removals can give a space a whole new feel. The longer you garden, the more attuned you become to the fact that nature is ever changing. Rather than fight against this reality and strive to achieve the exact same designs year after year, embrace the changes of the garden. Let your landscape guide your decisions so that your garden is constantly becoming better for you and your plants.
Whether it's a whole landscape overhaul, replacing a lawn with a more flower-filled solution, or simply adding a new garden bed or structure, we love to see how our contributors and readers have transformed an outdoor space into something new. We love even more when they give us a glimpse into the design process and share their "before" and "after" photos.
In this collection, you'll find feature articles and reader submissions of stunning garden transformations. The photos and descriptions may inspire and empower you to make some garden changes of your own—or they may simply make you say, "Wow."
Share your transformation
If you're interested in sharing your garden transformation story, please submit to our Garden Photo of the Day blog! Send 5 to 10 photos to [email protected] along with some information about the plants in the pictures and where you took the photos. We'd love to hear about where you are located, how long you've been gardening, successes you are proud of, failures you learned from, hopes for the future, favorite plants, or funny stories from your garden.
---