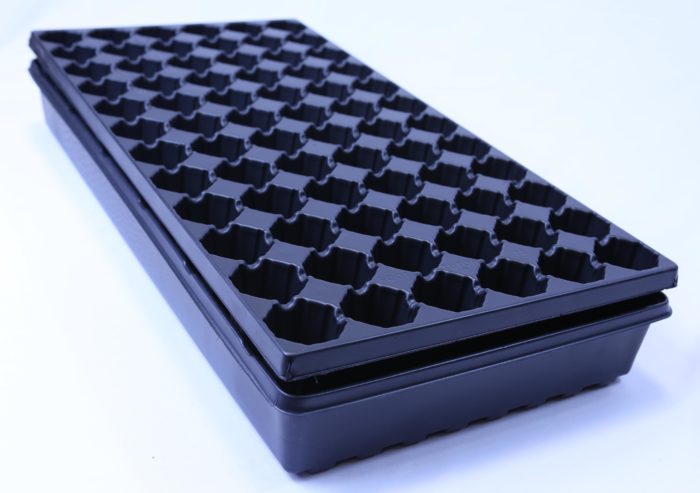 It's seed-starting season, one of the best times of the year! My favorite way to start veggie and flower seeds is in a 72-cell plug flat, and last season I discovered an especially well-designed version. Lee Valley's Deep-Root Seed Starter fits into a standard 1020 nursery tray (included) and has a few outstanding features that set it apart from other plug flats I've tried.
The cells are nice and roomy: 3 inches deep and 1 1/2 inches wide. The flat is satisfyingly sturdy. It has a strong molded lip around the outer edge that stiffens the tray up and makes it easy to handle when it's fully loaded with seedlings and soil. Here's how the flat looks when you flip it over: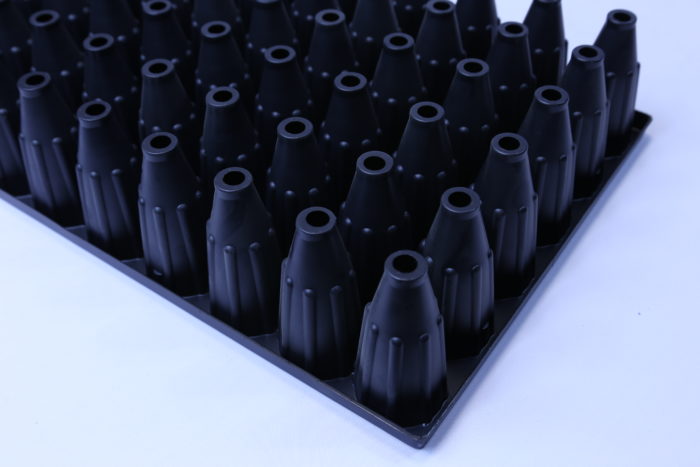 The cells have grooved sidewalls, designed to direct roots downward and keep them from spiraling. The cells' tapered shape makes it easy to pop seedlings out when it is time to transplant.
Each cell has a nice wide hole at the bottom that air-prunes emerging roots and facilitates bottom watering. The hole also makes it easy to push seedlings out of the tray when the time comes.
Lee Valley charges $19.95 for a set of three flats with matching catch trays–a fair price for a product that should last for several seasons. In addition to seed-starting, these flats are also good for rooting cuttings.
Last Week's Spring Picks: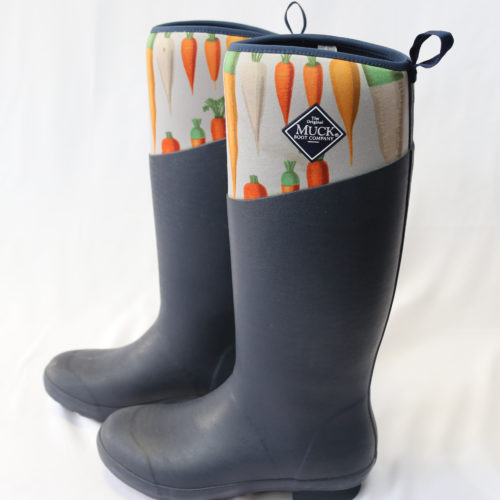 Nothing says spring in many parts of the country like cool and muddy conditions. When wandering out into the garden for the first chores of the season, you need a good pair of comfortable work boots… Read more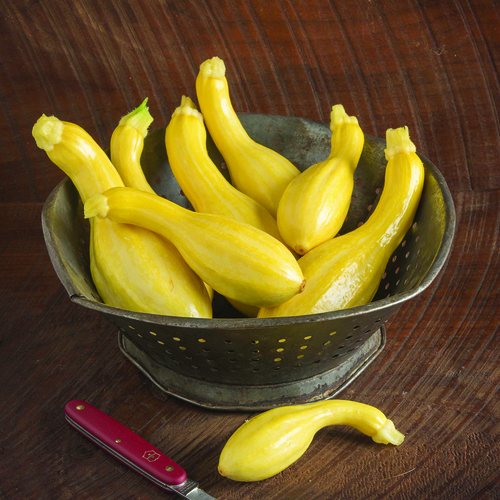 'Tempest' summer squash is a new cultivar from Johnny's Selected Seeds that is being touted as having "outstanding culinary quality." So as a consumer of outstanding culinary quantity, I am definitely interested in growing this veggie… Read more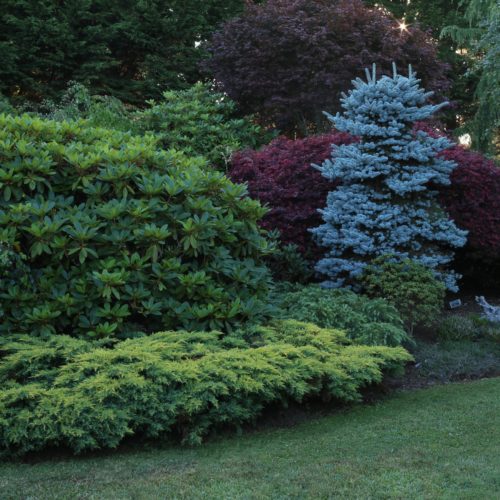 Spring can't come fast enough this year—I have a lot of planting to do! One of the first things that will go in the ground is 'Daub's Frosted' juniper (Juniperus × pfitzeriana 'Daub's Frosted', Zones 4-9). This plant caught my eye during a couple of photo shoots last year. Read more
What's not to like about hydrangeas? They're big, they're bold, they're beautiful. These are all spectacular traits for a plant to have in the garden, except, if you have limited space… Read more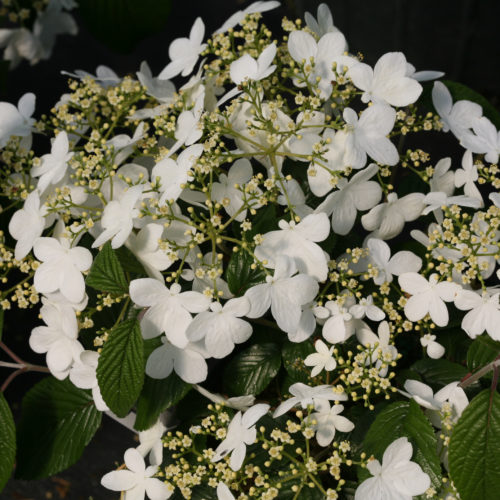 I have always adored the white spring blooms of a doublefile viburnum (Viburnum plicatum f. tomentosum, Zones 5-8), but I have never loved its size. At around 8 to 10 feet tall and wide, it's not a massive shrub, its' just that I really don't want any shrub that size… Read more.
Countdown to Spring:
Check back tomorrow for Fine Gardening's Countdown to Spring to find out what tools, plants, books – and more! – we are excited about this season. And join the conversation on Facebook, Instagram, Twitter, and Pinterest – tell us what you are excited about this spring, too!