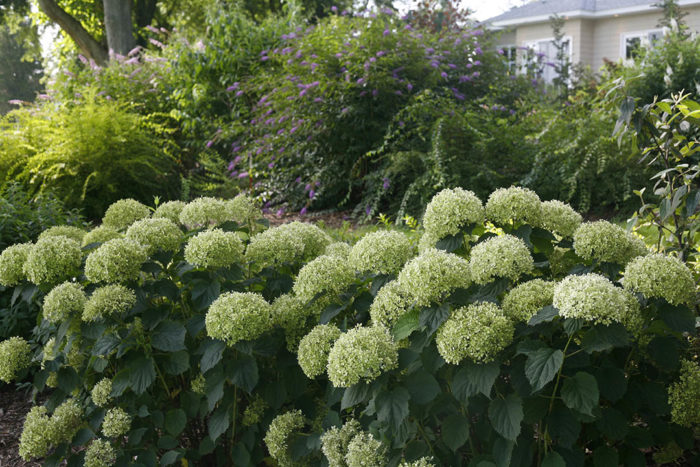 What's not to like about hydrangeas? They're big, they're bold, they're beautiful. These are all spectacular traits for a plant to have in the garden, except, if you have limited space. Enter Invincibelle Limetta® smooth hydrangea (Hydrangea arborescens 'NCHA8', Zones 3-9). This dwarf hydrangea 3 to 4 feet tall and wide, making it suitable for smaller spaces that can't handle an 8 foot tall and wide behemoth.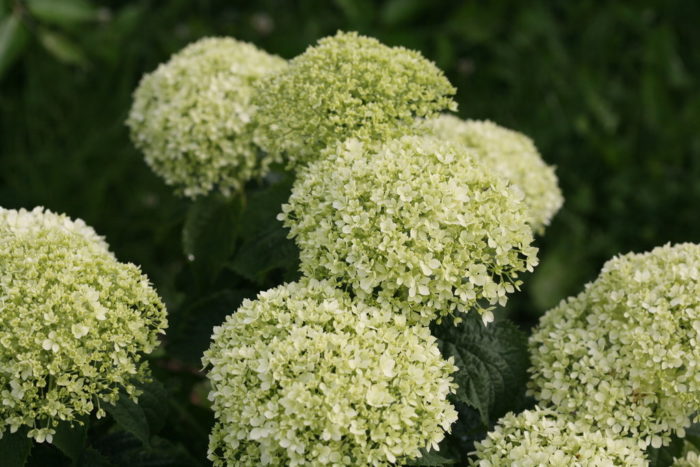 Smooth hydrangeas are known for their large, blousy, snowball like blooms and this new variety is no exception. Flowering begins in late summer and goes into fall with the blooms starting out a lime-green color and then eventually fading to white, before aging back to green. If you're a fan of 'Limelight' panicle hydrangea (Hydrangea paniculata 'Limelight', Zones 3-9)–and who isn't–this new cutie might be your new favorite.
Source: naturehills.com
This Week's Spring Picks:

I have always adored the white spring blooms of a doublefile viburnum (Viburnum plicatum f. tomentosum, Zones 5-8), but I have never loved its size. At around 8 to 10 feet tall and wide, it's not a massive shrub… Read more.
Countdown to Spring:
Check back tomorrow for Fine Gardening's Countdown to Spring to find out what tools, plants, books – and more! – we are excited about this season. And join the conversation on Facebook, Instagram, Twitter, and Pinterest – tell us what you are excited about this spring, too!