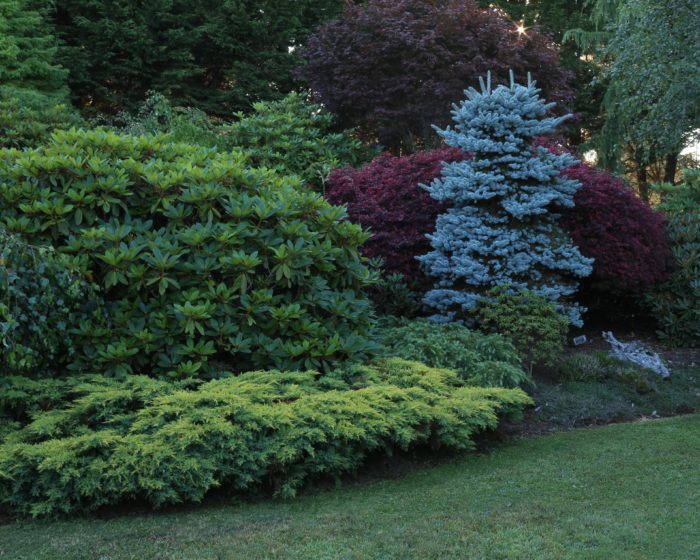 Spring can't come fast enough this year—I have a lot of planting to do! One of the first things that will go in the ground is 'Daub's Frosted' juniper (Juniperus × pfitzeriana 'Daub's Frosted', Zones 4-9). This plant caught my eye during a couple of photo shoots last year. The first time I noticed it was at Whistling Gardens in Wilsonville, Ontario. It was mid-January, and the shrub's feathery, low-growing branches were a shimmery mix of bronze and pale gold.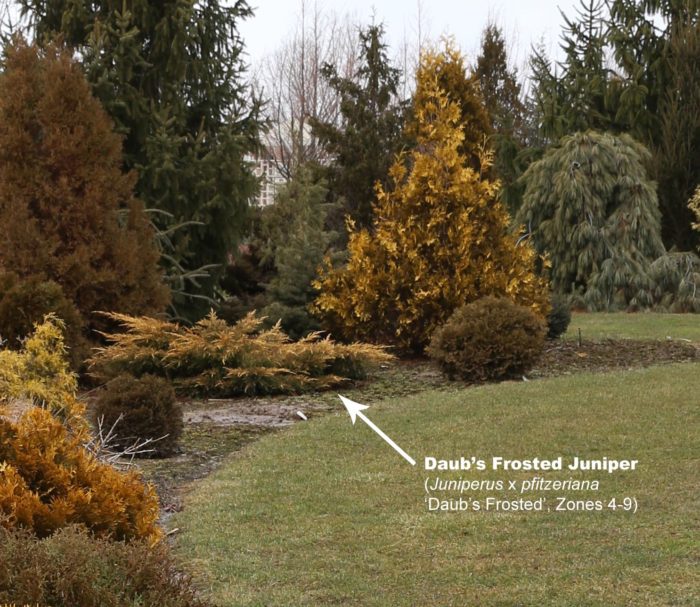 When I saw the plant again at Singing Tree Garden Nursery in McKinleyville, California, its summer colors were even better: a lovely base of cool blue needles, highlighted with bright chartreuse new growth (center front in the photo below).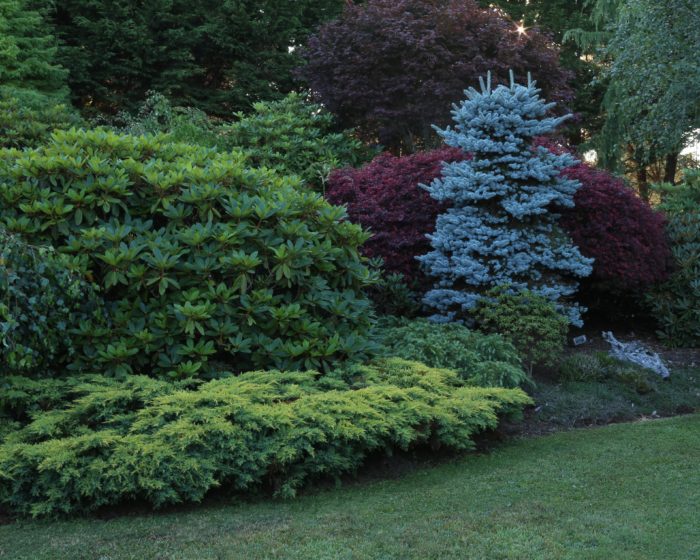 Long-lived and low-maintenance, this shrub should last for decades in my garden. It grows about one to two feet tall and five feet wide, and requires full sun and well-drained soil. I will keep it well-watered the first season, but after that it should be fairly drought-tolerant. Whether you are looking for an appealing groundcover or a textural accent for the front of a bed, this subtle beauty will fit the bill nicely.
Sources: Monrovia
This Week's Spring Picks:
What's not to like about hydrangeas? They're big, they're bold, they're beautiful. These are all spectacular traits for a plant to have in the garden, except, if you have limited space… Read more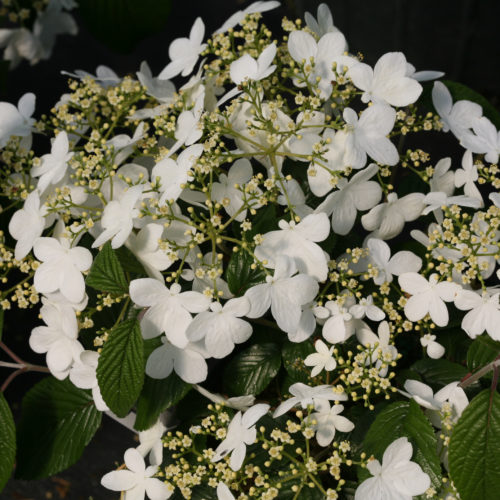 I have always adored the white spring blooms of a doublefile viburnum (Viburnum plicatum f. tomentosum, Zones 5-8), but I have never loved its size. At around 8 to 10 feet tall and wide, it's not a massive shrub, its' just that I really don't want any shrub that size… Read more.
Countdown to Spring:
Check back tomorrow for Fine Gardening's Countdown to Spring to find out what tools, plants, books – and more! – we are excited about this season. And join the conversation on Facebook, Instagram, Twitter, and Pinterest – tell us what you are excited about this spring, too!