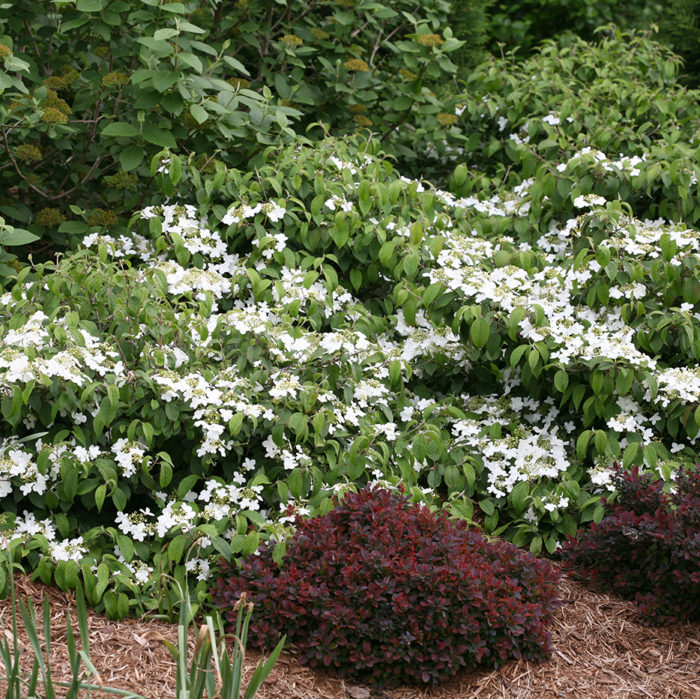 I have always adored the white spring blooms of a doublefile viburnum (Viburnum plicatum f. tomentosum, Zones 5-8), but I have never loved its size. At around 8 to 10 feet tall and wide, it's not a massive shrub, its' just that I really don't want any shrub that size. Think of how many perennials I could fit into that space!
So when I found Wabi-Sabi® dwarf doublefile viburnum (Viburnum plicatum f. tomentosum 'SMVPTFD', Zones 5-8), I knew I could have all the wonderful qualities of this plant without giving up a ton of space. Wabi-Sabi tops out at only 2 to 3 feet tall and gets around 4 to 5 feet wide. It has the same gorgeous spring flowers as the species – and the same splendid fall color. I haven't noticed if it gets berries in the summer, but I have observed that my local deer and rabbits leave it alone.
Source: provenwinners.com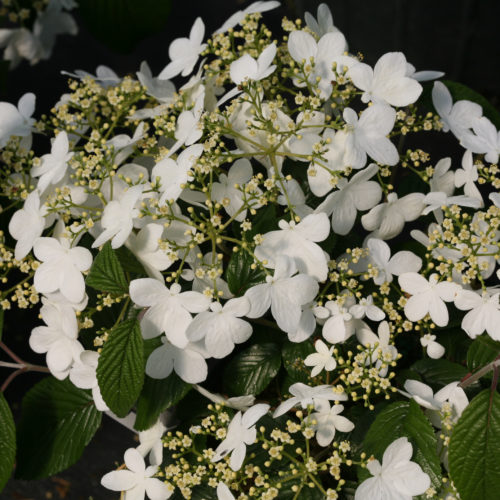 Countdown to Spring:
Check back tomorrow for Fine Gardening's Countdown to Spring to find out what tools, plants, books – and more! – we are excited about this season. And join the conversation on Facebook, Instagram, Twitter, and Pinterest – tell us what you are excited about this spring, too!