Ferns are among the most beautiful foliage plants you can grow. With lush, handsome, beautifully textured foliage, and fabulous forms and colors, ferns are useful in the shaded landscape in any number of ways. Easy to care for, ferns are stunning when planted in mass in a woodland setting or grown singly as a foliage specimen among shade-loving flowering perennials. And they're just lovely when used as a bright, textural accent, dressing up a well-placed, shaded patio container. Ferns are generally low maintenance, tough, and virtually pest-free, with even rabbits and deer tending to avoid them. Most ferns are easy to grow, even for the novice gardener, if you follow a few simple rules.
How to grow perennial ferns
The following are a few things to keep in mind if you want to have a successful fern-growing experience.
Exposure: In Northern California, ferns do best when planted in a sheltered, shaded location—even deep shade where not too many other plants might thrive—but they will tolerate some morning sun. Ferns also do well with all-day, filtered, or dappled sunlight—through an overhead tree canopy or under a shady pergola, for example.
Soil: Ferns appreciate evenly moist soil, rich in organic material such as well-aged compost. Pine needles, oak leaves, or fine fir bark are ideal mulches to use around ferns to help conserve moisture and prevent weed competition. Most ferns are not fussy about pH and happily grow in neutral to moderately acidic soil.
Moisture: Though some fern varieties can make do with less water than others (see below for some drought-tolerant choices), most ferns thrive when the soil drains well and is evenly, consistently moist. With our summer dry climate, be prepared to irrigate your ferns on a regular basis during the dry season.
Fertilizer: Though they're not heavy feeders, adding a layer of well-composted manure in fall builds up the soil and adds nitrogen. Most ferns will definitely appreciate the fall boost. You can also supplement in spring with an application of well-balanced 16-16-16 fertilizer if your fern is showing signs of nutrient deficiency.
Maintenance: Ferns are low-maintenance plants, needing little more than cleanup and a tidying of dead, brown or dried up fronds. Many varieties are winter dormant and will send up new shoots in spring. For the deciduous types, remove all the previous year's dead fronds in late winter before new growth emerges. For evergreen ferns, simply snip off any dried or dead fronds at the base whenever necessary.
Tried and true varieties that won't let you down
Not all ferns are created equal. Some are truly show-stoppers based on their looks alone, while others are worthy garden additions because of their drought tolerance. The following are just a few of my absolute favorite ferns for our region.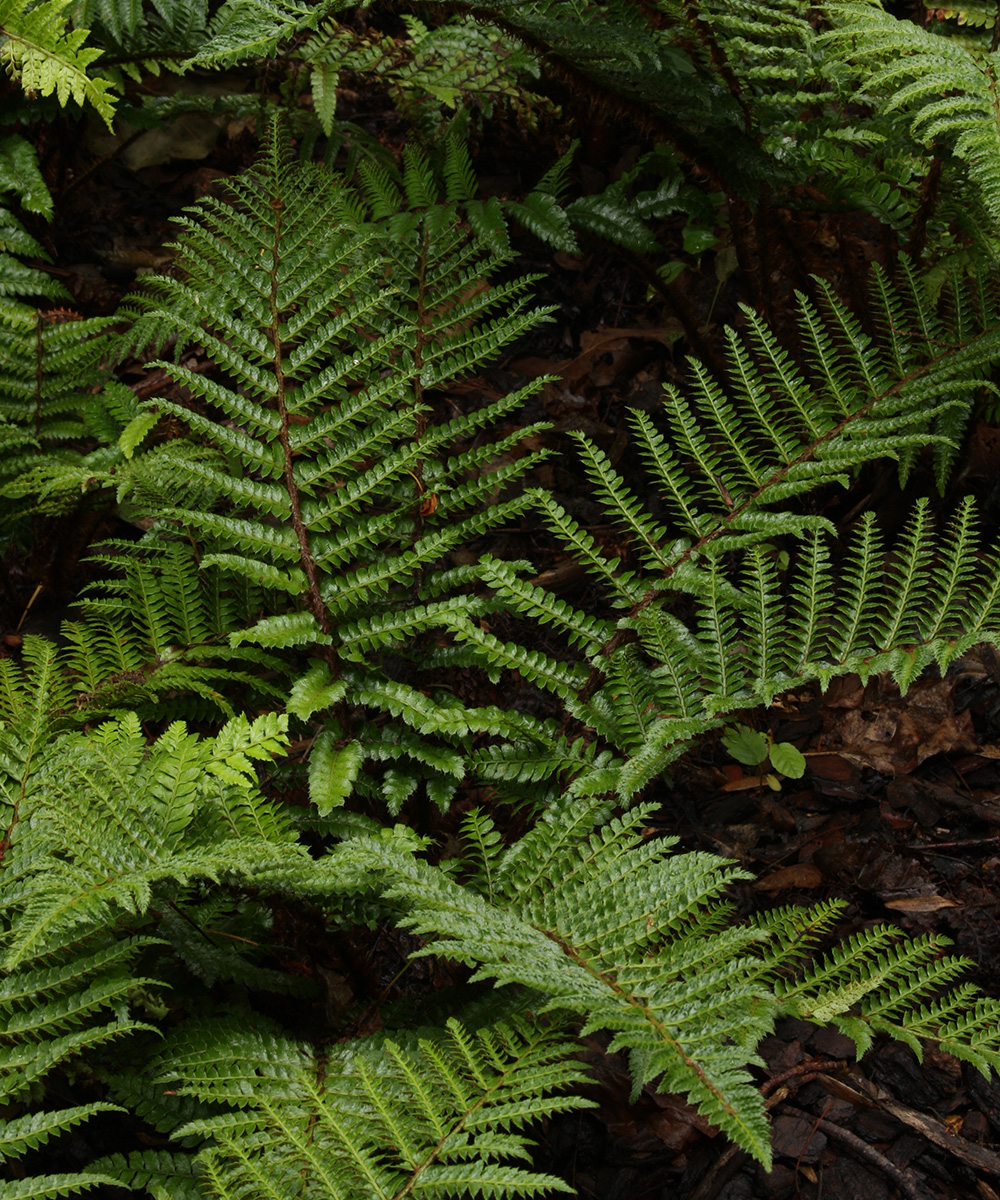 Tassel fern (Polystichum polyblepharum, Zones 5–8)
Native to Japan and southern Korea, this showy fern is totally at home in a Northern California garden, working well in any woodland garden, shaded border, or container. Golden-brown young fronds unfurl into long, lustrous, glossy, deep green, dissected fronds with furry, golden-brown undersides. A long-lived, vigorous evergreen reaching 2 feet tall and 3 feet wide, tassel fern is not quite as drought tolerant as my other three picks, but it's also not as fussy as many other ferns!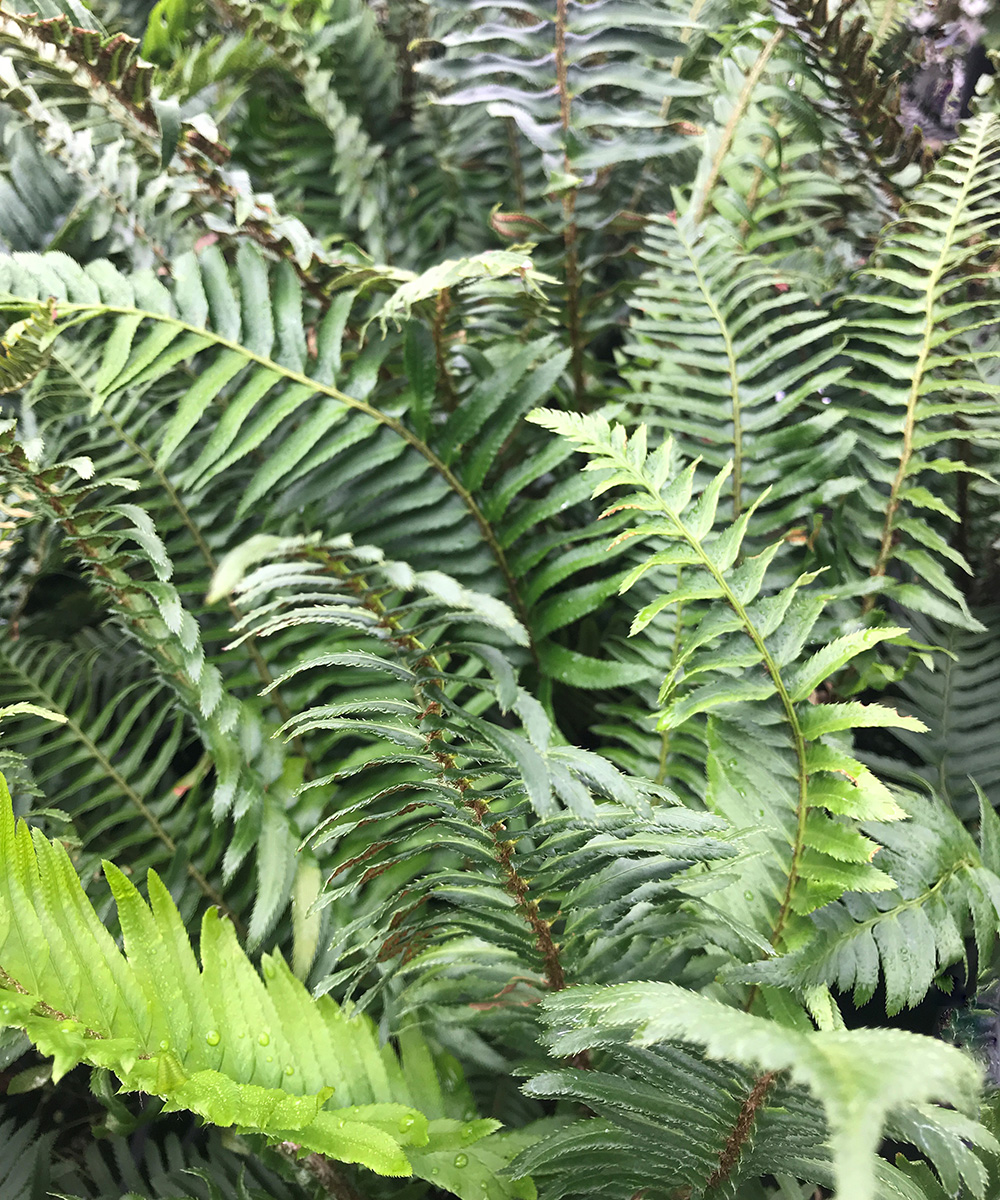 Western sword fern (Polystichum munitum, Zones 6–9)
This hardy fern is native to the western United States and is most often spotted in vigorous bunches growing along creek-sides or on the floor of a shady redwood grove. This relatively drought-tolerant evergreen fern is equally at home in an ornamental setting, with up to 100 glossy, leathery, toothed fronds per big, full clump. It's a beauty, at 3 to 6 feet tall and wide at maturity.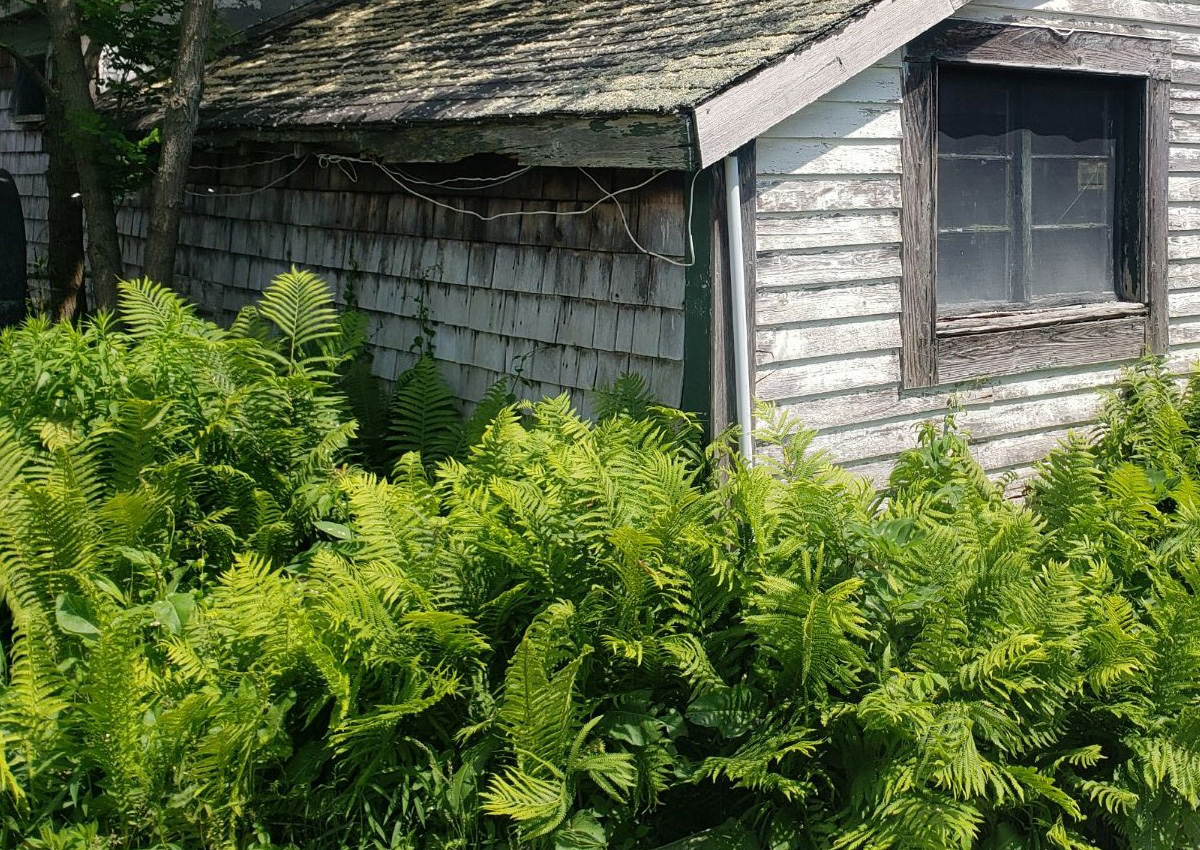 Ostrich fern (Matteuccia struthiopteris, Zones 3–7)
Once established, this elegant U.S. native produces large, upright, arching, crownlike clumps of finely dissected green fronds. Each one resembles a long, feathery ostrich plume (hence the common name). Reaching 3 to 6 feet tall and wide at maturity, this beauty is deciduous, dying back in late fall, so a little maintenance is required in winter when dead fronds need to be removed. Fresh, new, bright green fronds unfurl from the soil in spring, just like a curly fiddlehead fern.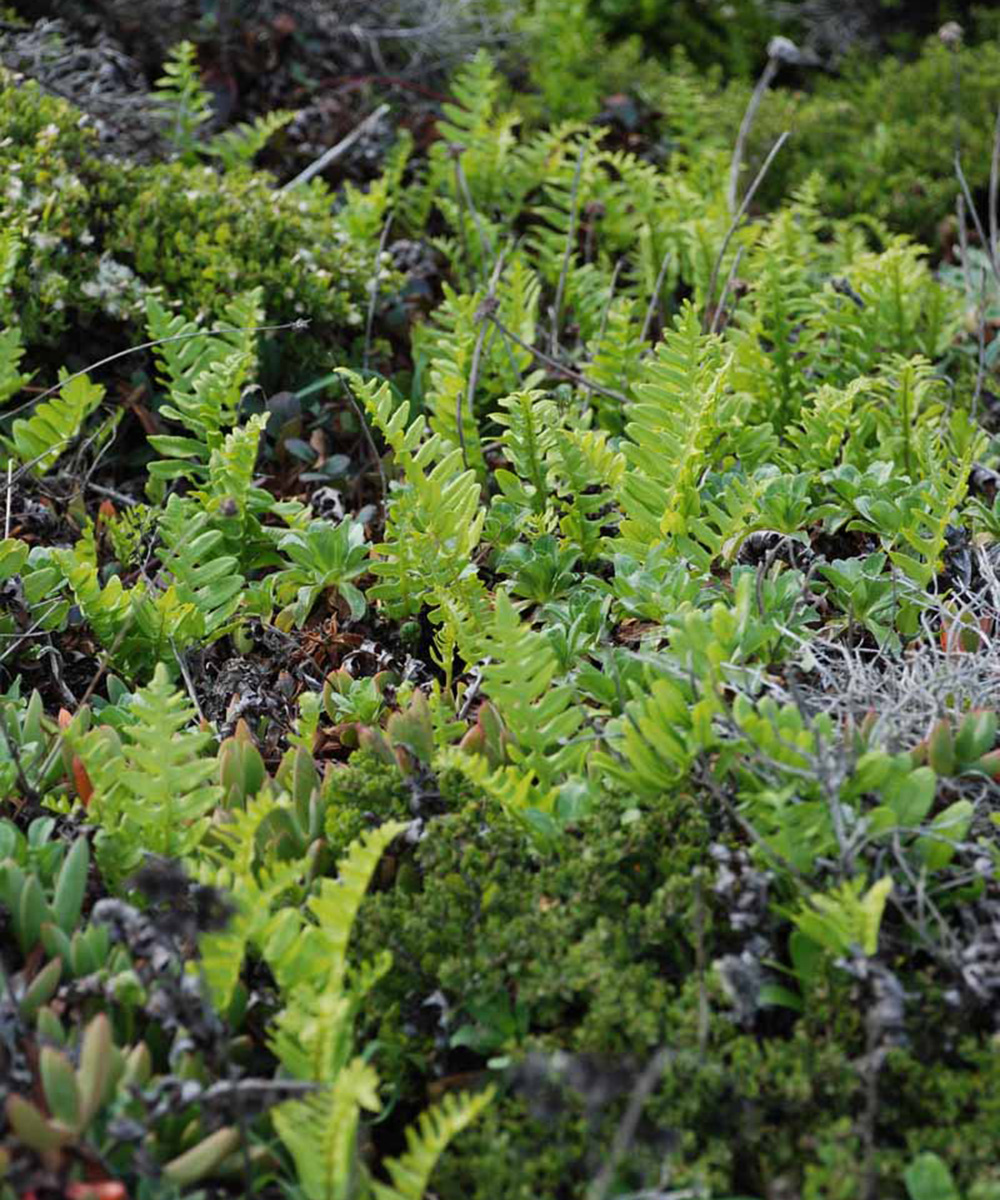 Leather-leaf fern (Polypodium scouleri, Zones 8–10)
Native to the moist coastal forests of the western United States, this rugged evergreen fern spreads by creeping rhizomes and is as happy to grow on trees, rocks, or logs as it is in a shaded border or container. Stout, leathery, lime green fronds mature to a rich, dark green and are deeply lobed and nicely textured. This low grower reaches only 8 to 12 inches high, spreads nicely, and is quite drought tolerant once established, just requiring supplemental moisture in summer.
—Fionuala Campion is the owner and manager of Cottage Gardens of Petaluma in Petaluma, California.