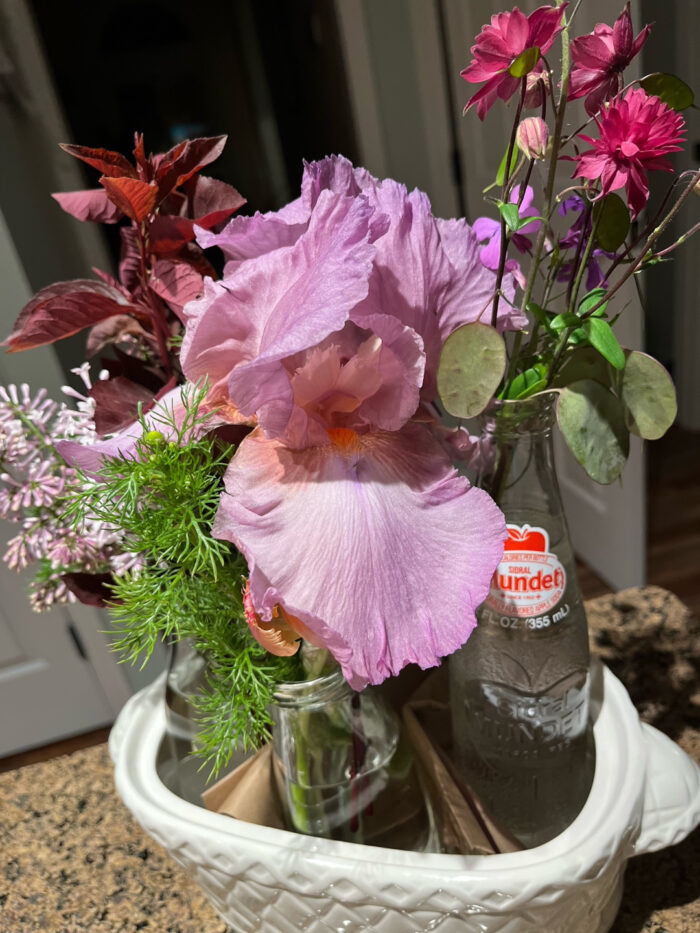 Amanda Benick is sharing with us today from Cincinnati (Zone 6b). Amanda says that she has been having a bad spring, with lots of up-and-down weather, going from freezing cold to super hot, sometimes all in one day!
Amanda loves making bouquets from the garden and is sharing those with us today.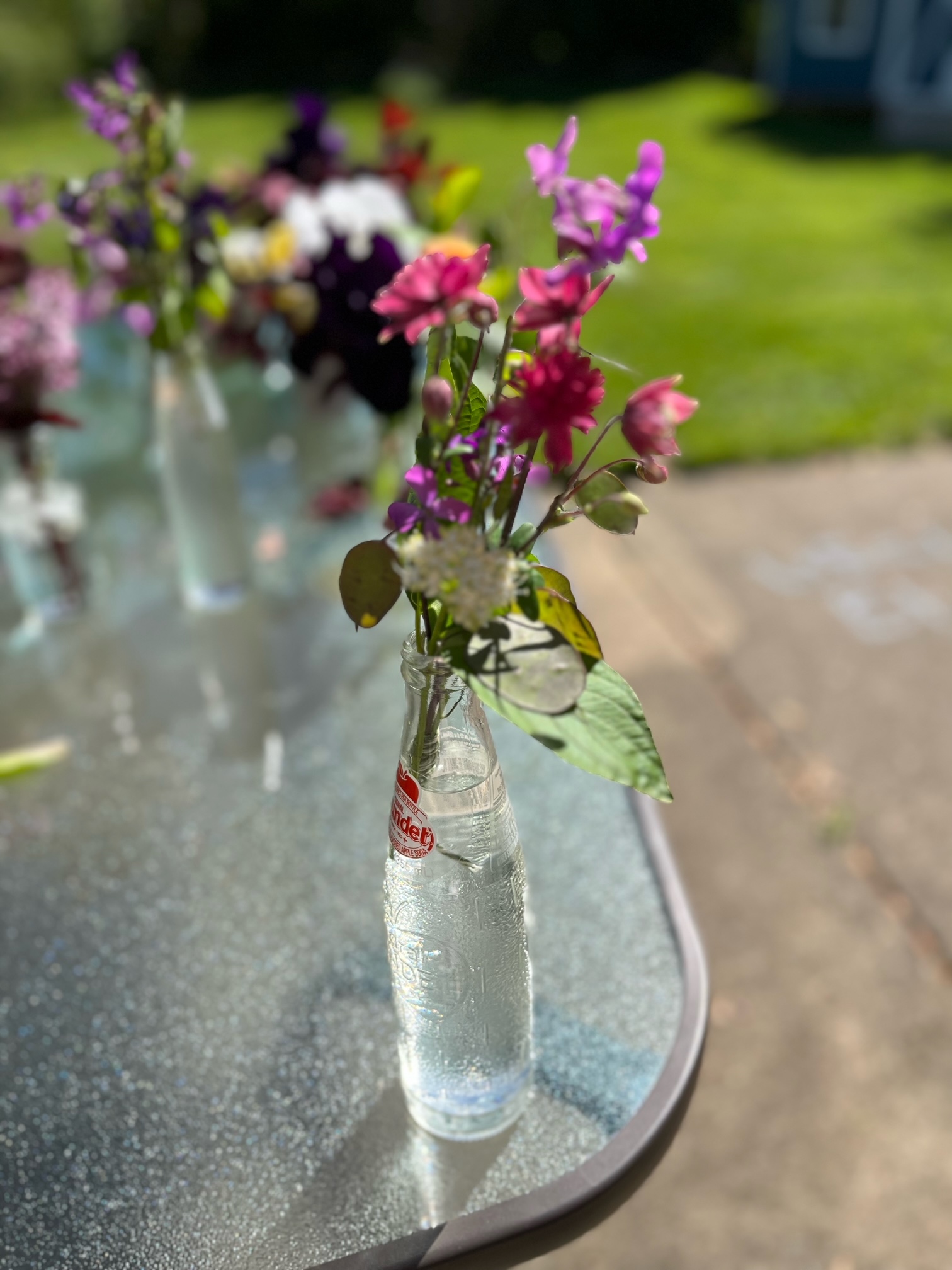 I cannot believe what cool, quirky bouquets columbine (Aquilegia species and hybrids, Zones 4–8) make, especially in a glass soda bottle.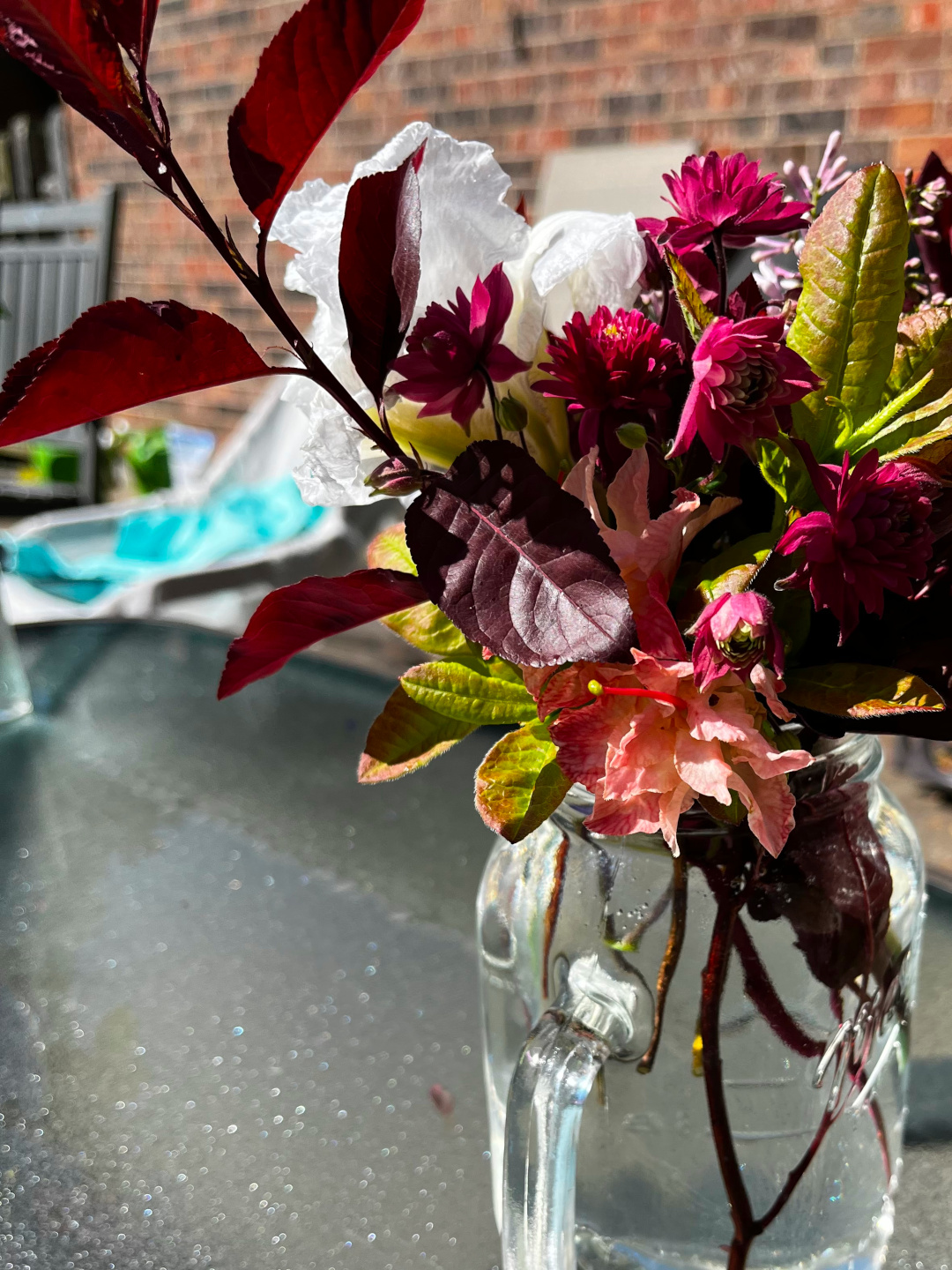 Sand cherry (Prunus × cistena, Zones 2–8) is a PERFECT bouquet filler, with its dark red leaves. I'm learning that azaleas (Rhododendron spp.), although woody, make excellent bouquet flowers. Seen here is a peach-colored Azalea mollis hybrid. I can't remember the name, but it has the most vibrant reddish green leaves in cold times. Another excellent bouquet woody is lilac (Syringa species and hybrids). This is the ever famous lilac 'Miss Kim'. Having a strong shrub game really shows in a bouquet. 'Miss Kim' smells amazing! 'Red Barlow' columbine joins it the shrub cuttings, along with a white bearded iris (Iris hybrid, Zones 3–8).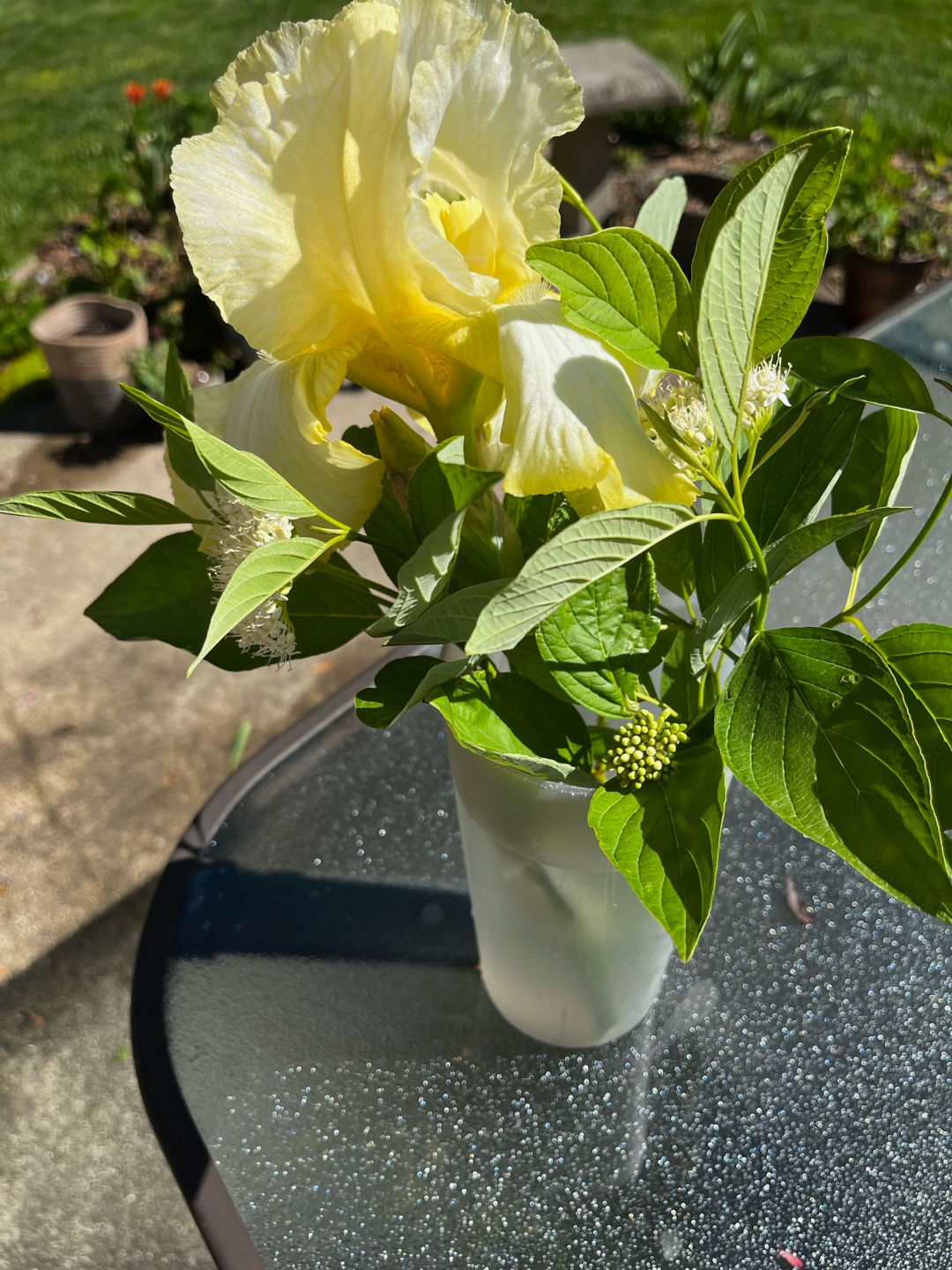 The bearded irises are some of the best-smelling plants I've encountered. This yellow one smells like fresh air with a burst of sweet lemon!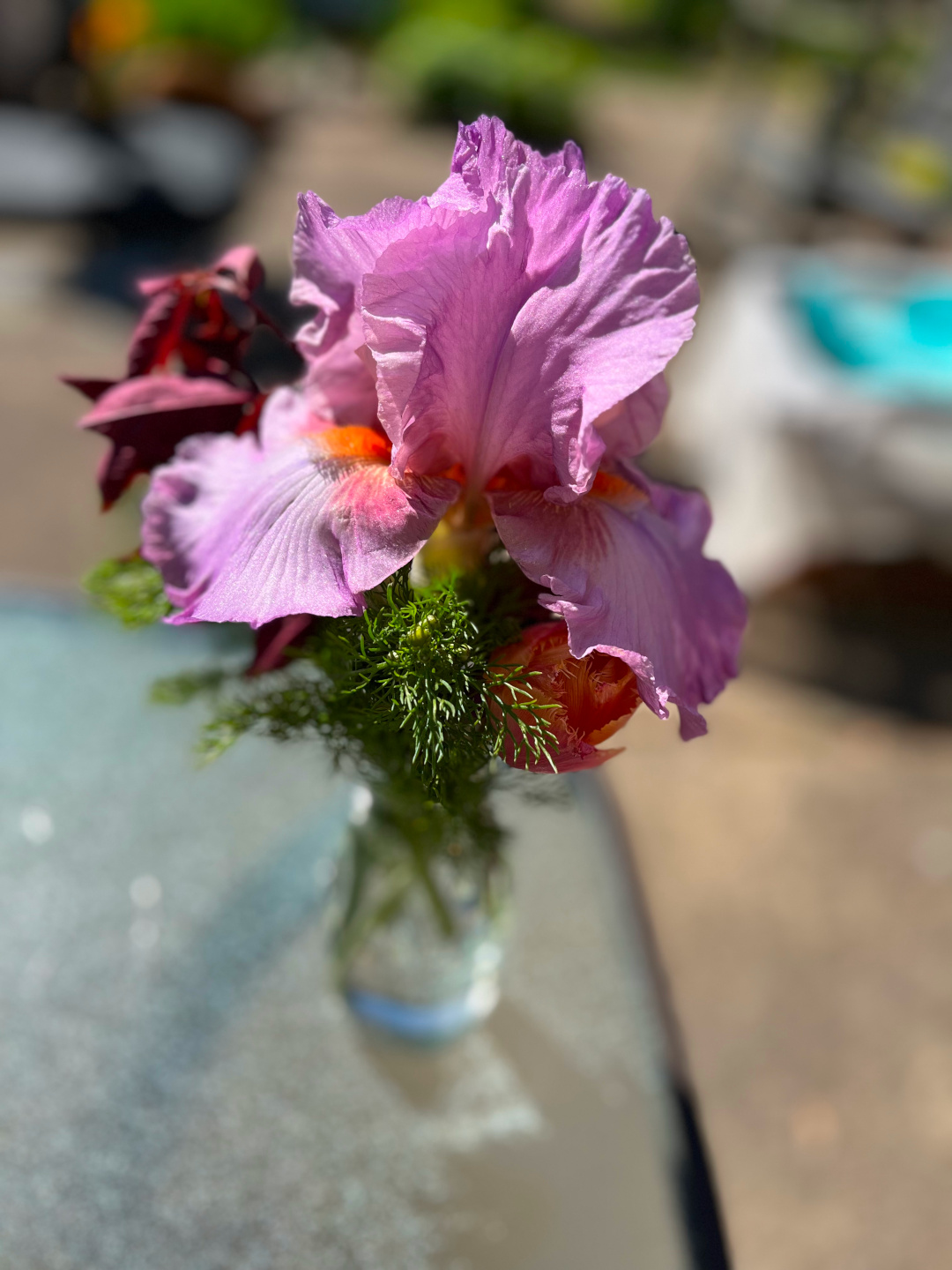 My Iris cuts are terrible, too short. I just love these irises so much that I never want to cut a whole stem! I want to show you these colors. The smells are amazing and totally a reason to grow them. This is my favorite color—pale lilac with peachy-orange falls.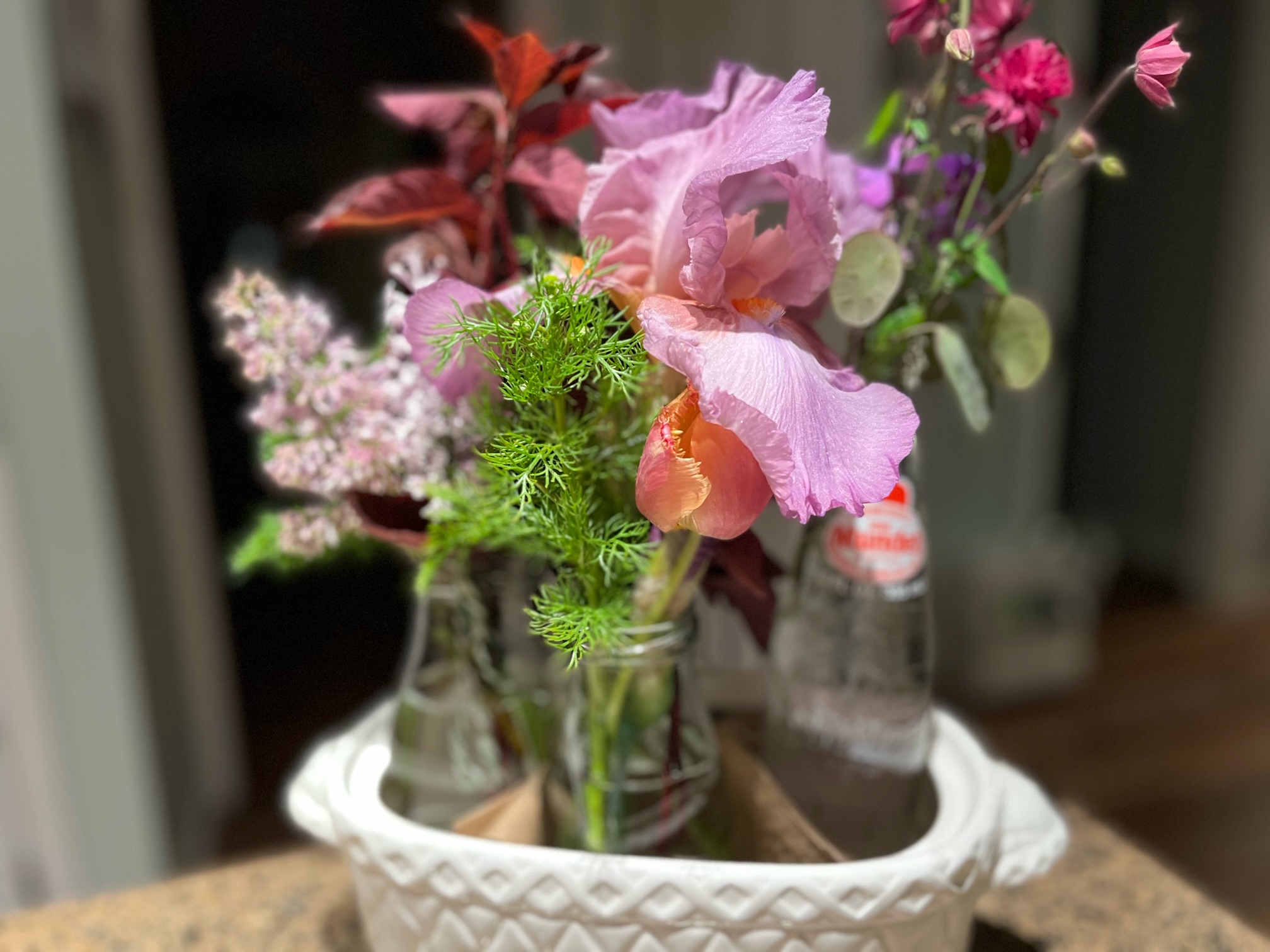 The green filler in this arrangement is German chamomile (Matricaria recutita, Zones 5–8).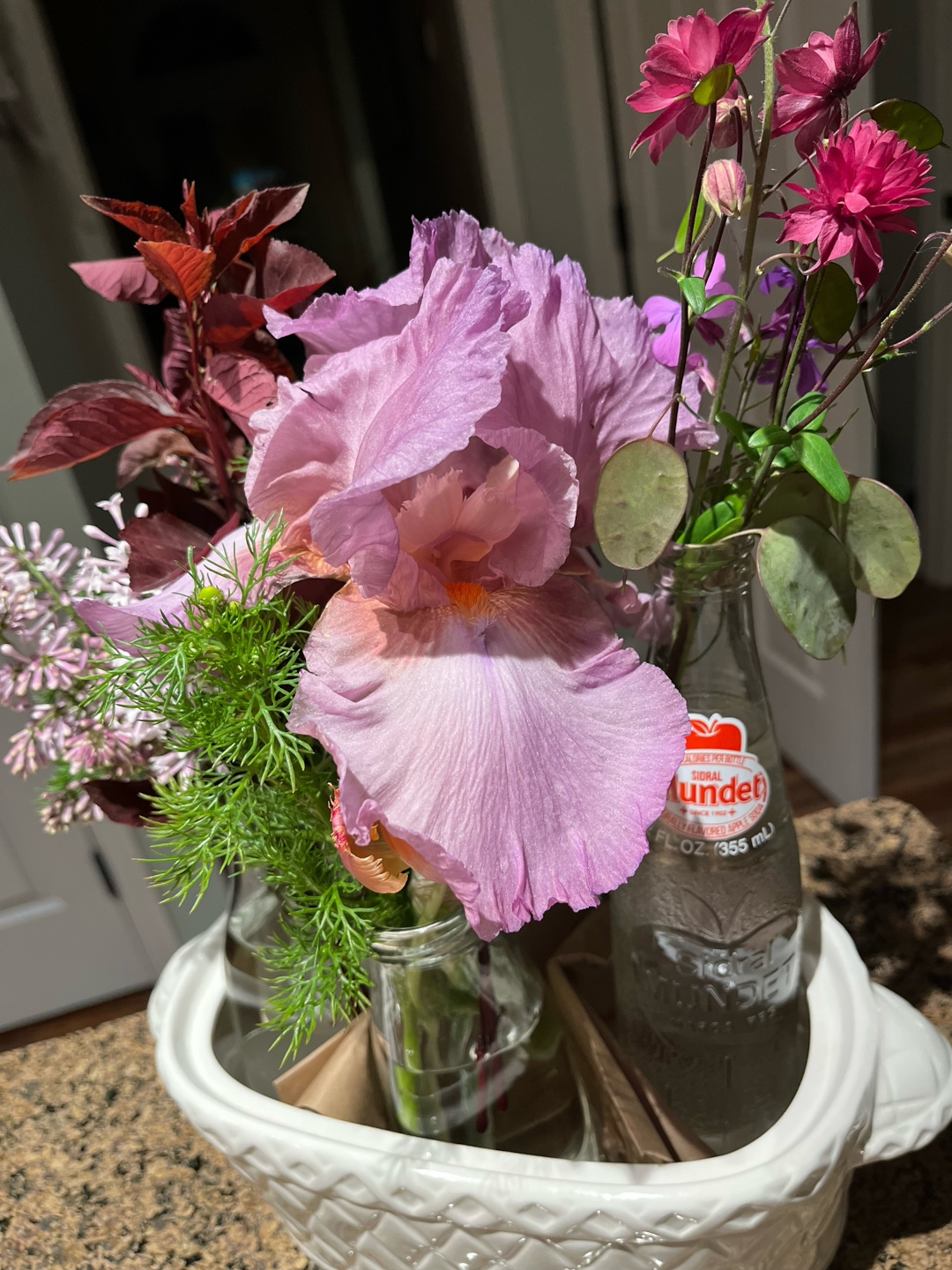 On the right you can see the seedpods of money plant (Lunaria annua, Zones 5–9). Money plant is a bad reseeder, I've read, so I may need to keep snipping.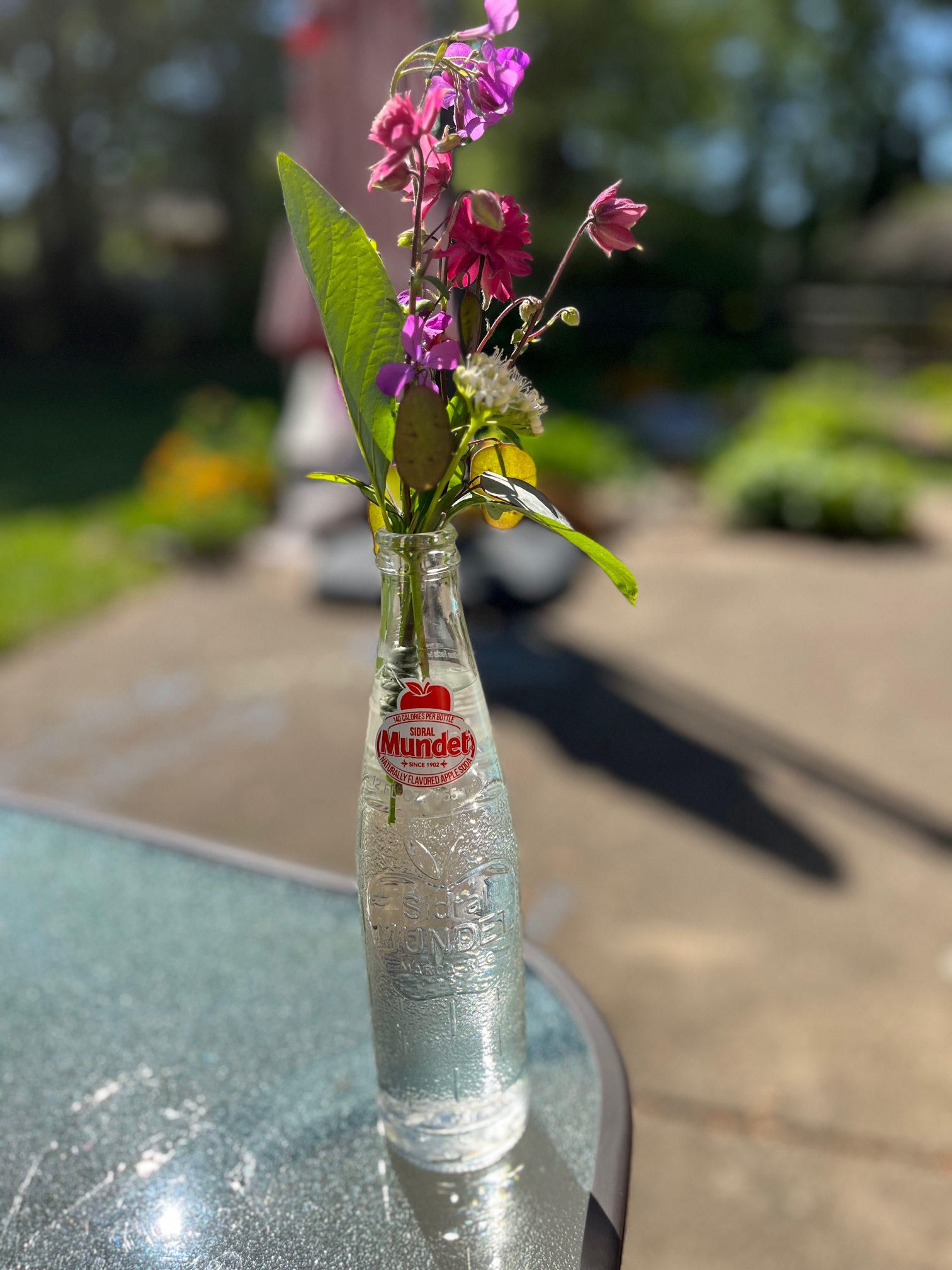 Quirky columbine, the blooms of money plant as well as new seedpods, and the white flowers of yellow-twig dogwood (Cornus sericea 'Falviramea', Zones 3–8)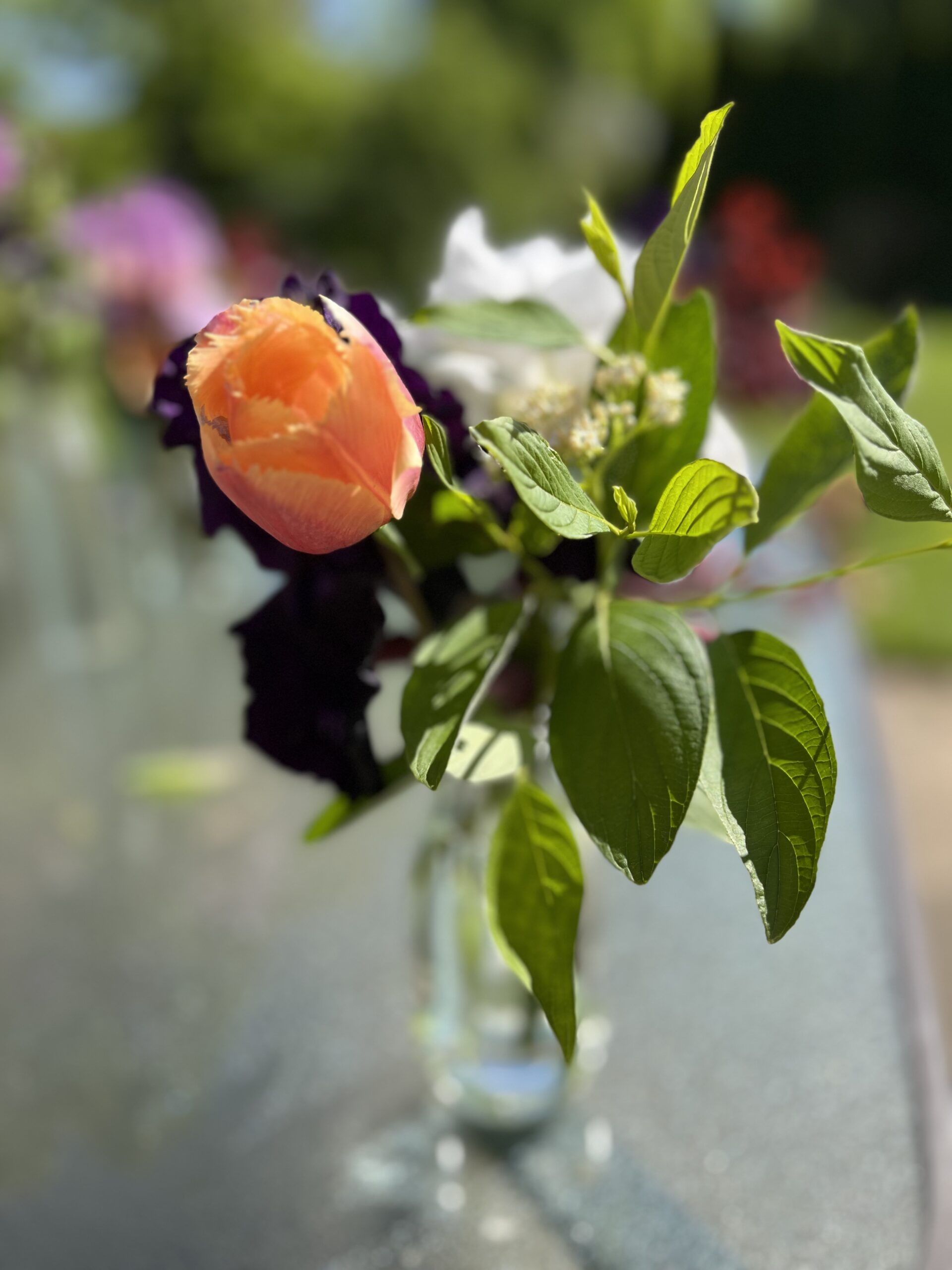 The black/purple bearded iris, which smells like sugar-crusted berries, is joined by a peach tulip (Tulipa hybrid, Zones 3– 8) and a yellow-twig dogwood.
Have a garden you'd like to share?
Have photos to share? We'd love to see your garden, a particular collection of plants you love, or a wonderful garden you had the chance to visit!
To submit, send 5-10 photos to [email protected] along with some information about the plants in the pictures and where you took the photos. We'd love to hear where you are located, how long you've been gardening, successes you are proud of, failures you learned from, hopes for the future, favorite plants, or funny stories from your garden.
Have a mobile phone? Tag your photos on Facebook, Instagram or Twitter with #FineGardening!
Do you receive the GPOD by email yet? Sign up here.