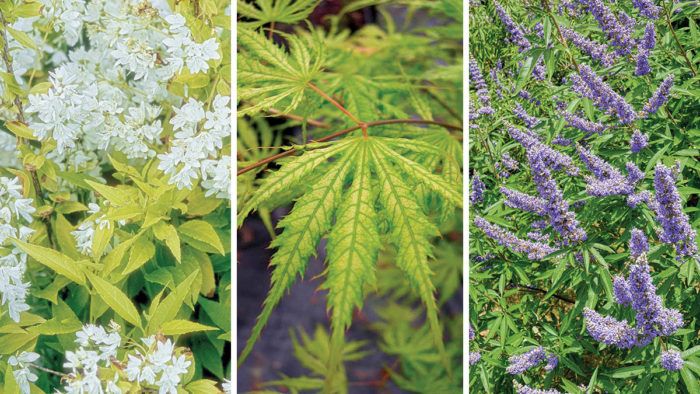 Although trees and shrubs take up a larger footprint than your average perennials, if you use woodies with an array of different forms in a designated area, you'll naturally get a layered effect. Additionally, when woodies are the primary players in your garden, you get a robust, low-maintenance landscape that will look great in all four seasons. If you're looking for some beautiful trees or shrubs, it can be an overwhelming search. There are almost endless possibilities.
So how do you find a great woody plant that will do well in your garden and offer that little something extra (or at least give you interest with minimal effort from you)? It can be hard sorting through the many options available, so we had some regional experts do it for you. Find your region below, and discover four different woody plants that our experts have tried and tested.
To learn more about designing with woody plants, check out Good Design Is Worth the Wait.
---