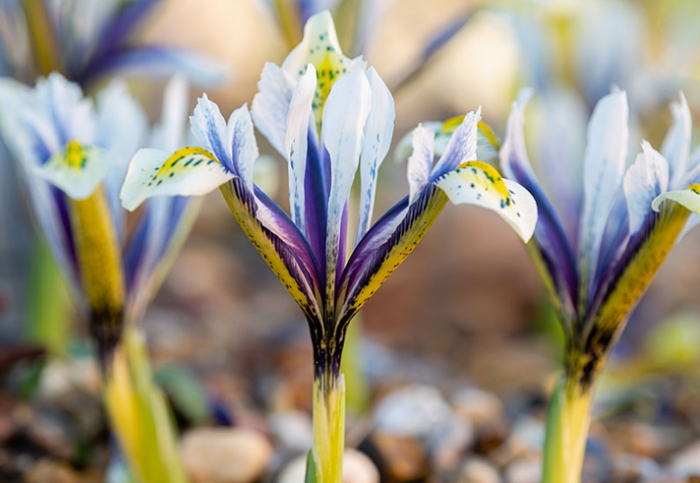 Now is about the time that I start asking myself, "How can summer possibly be over?" After all, July 4 was only last week, right? As much as it pains me to admit that the days are getting noticeably shorter, September brings with it those cooler temperatures that persuade me to get back into gardening full steam. I just can't get myself to deadhead and weed when it's 90°F at 6 am. Like many of you I suspect, I hit the gardening pause button in August.
But throughout much of the country, September is the stuff that gardening dreams are made of. The rains return, the heat diminishes, and the bulb catalogs arrive. In case you're still in a summer stupor, though, we've got some inspiration on tap to get you motivated.
Our regional reporters have put together a collection of valuable information about fall bulb buying with tips and tricks for planting in your specific area. My takeaway from reading through these interesting articles? I need more reticulated iris in my life.
To kick off a new season in style, we're also giving you a sneak peek at an article from our upcoming issue: "Many Plants, One Garden." The inspiring space detailed in this article proves you can have all the cool plants you want while still maintaining a cohesive design.
Much of the work we do in fall as gardeners is in preparation for spring. We plant bulbs that ensure a spectacular spring show, and we cut back, divide, and prune so that our spring gardens are as tidy and healthy as possible. In a year with so much uncertainty, I feel especially inspired to give 2020 fall prep my utmost attention, because the promise of a brighter, more colorful spring depends on it.
Danielle   Sherry
Executive Editor
See more fall:
Fall Bulb Planting: Everything You Need to Know for a Spectacular Spring Show