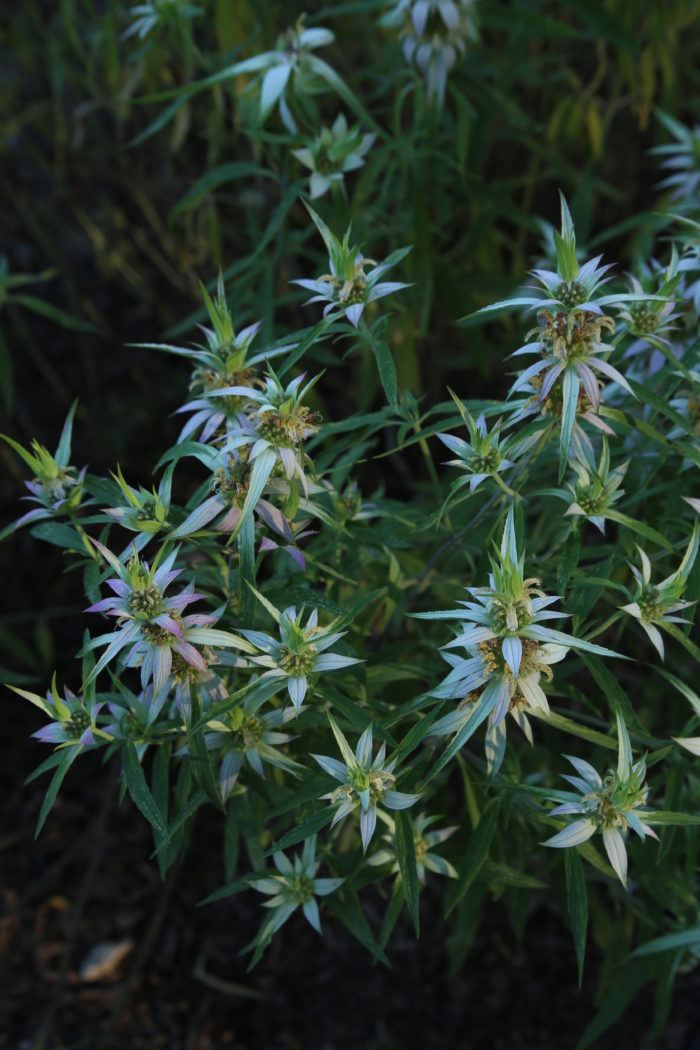 Prairie Moon Nursery in Winona, Minnesota is a mail-order company specializing in North American species for prairie, savanna, woodland, and wetland ecosystems. They offer seeds, potted plants, and bare-root plants from more than 700 species.
About six years ago, I used their seed to establish a small colony of rose milkweed (Asclepias incarnata, Zones 3-6). Although individual plants are short-lived, it has been easy to keep the stand going by harvesting and planting a little bit of seed each year.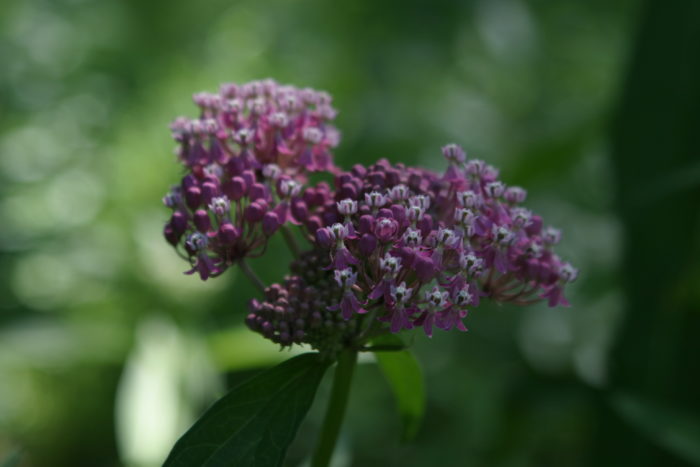 Last year, with new beds to fill, I opted for a Mix & Match Tray of potted plants. Each tray holds 38 healthy young plants and can include up to 6 species. Trays are shipped in late spring to early summer, just in time for planting. A tray costs $139, which works out to about $3.66 per plant. If you order a full tray of one species, the deal is even better–$99 per tray!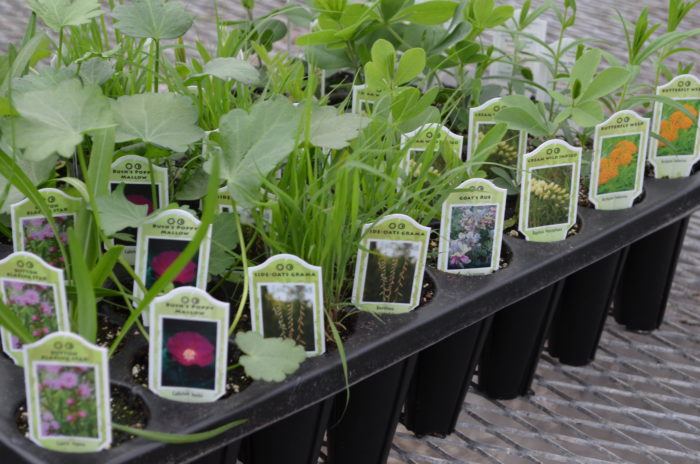 Most of my plants spent their first growing season bulking up and getting established. A few plants even flowered, though I expect the floral display won't hit its peak until next summer.
I am delighted with all the species I ordered, but my runaway favorite was spotted bee balm (Monarda punctata, Zones 3-8). These bloomed their first season, though they were small. Here's a photo of a three-year-old specimen, photographed at Mt. Cuba Center. I can't wait for mine to get this big!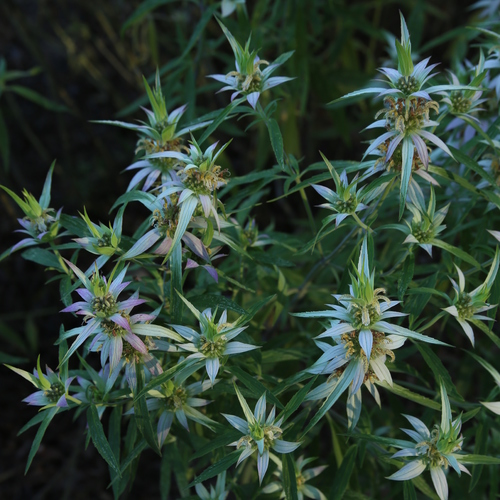 This Week's Spring Picks: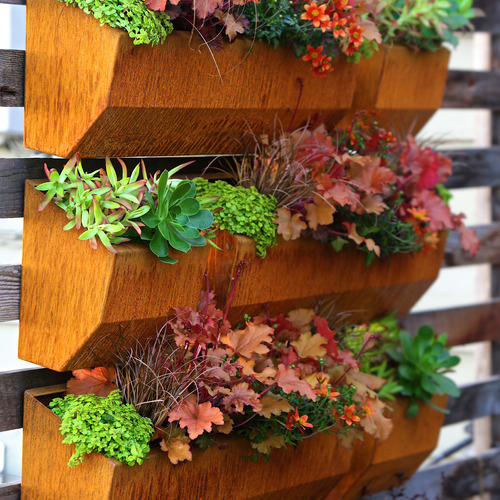 I have to admit it: my backporch is a little boring. This wouldn't be much of a problem, but I have one of those houses where the back door is the main entry to the house. The walkway to the porch… Read more.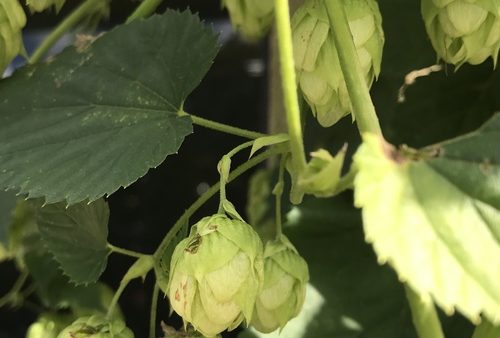 I've wanted to grow hops for years. My grandfather grew them for wine-making, and I always loved how the vines looked scrambling up the wire trellis he had rigged on a south-facing wall of his home… Read more.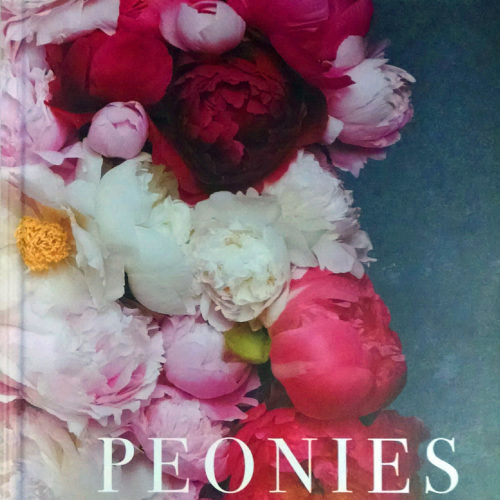 Roses seem to get all the love as the most romantic and enduring flower, but to that we say phooey! It really is the gorgeous peony that deserves our unwavering love. They are, arguably the most beautiful flower in the world… Read more.
Countdown to Spring:
Check back tomorrow for Fine Gardening's Countdown to Spring to find out what tools, plants, books – and more! – we are excited about this season. And join the conversation on Facebook, Instagram, Twitter, and Pinterest – tell us what you are excited about this spring, too!