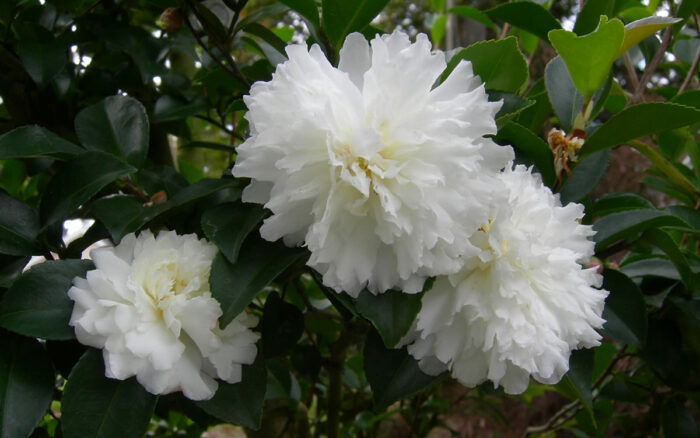 Camellias (Camellia spp. and cvs., Zones 6–10) are mostly thought of as shade shrubs, and common camellia (Camellia japonica, Zones 7–9) varieties do look best in the shade. The foliage stays a dark glossy green instead of the sunburned yellow it would be with more sun. However, there are some camellias that do fine in sunny conditions, even here in the hot South. Mostly sasanqua camellia (Camellia sasanqua, Zones 7–9) varieties and crosses can tolerate sun; they can grow in most landscape situations except for wet or high pH soil. As long as they have good drainage, they will thrive. Here are a few camellias that are sun and heat tolerant.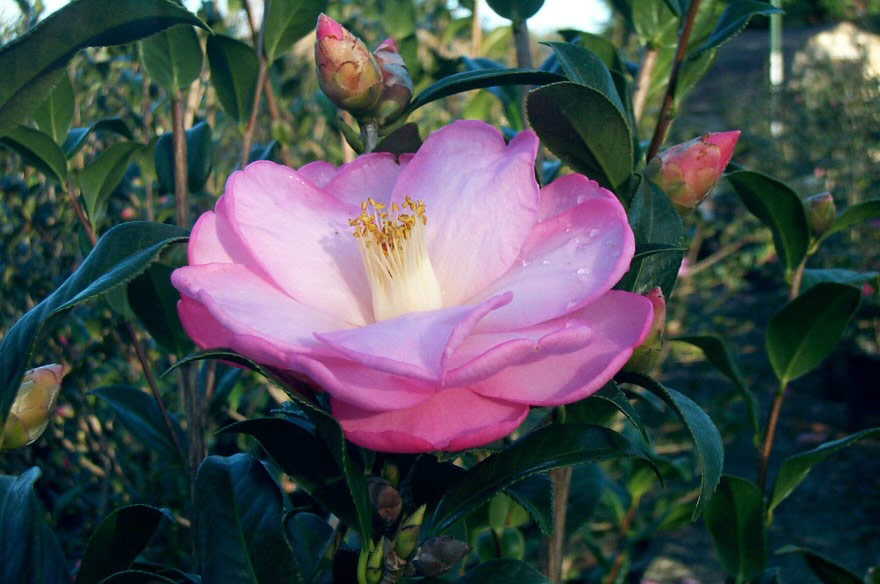 'Taylor's Perfection' camellia
Camellia 'Taylor's Perfection', Zones 8–10
This shrub has beautiful, large flowers that are made up of two or three layers of light pink petals with open centers. The blooms absolutely cover the plant, making for a showy display beginning usually in late March here in Alabama. A fairly quick grower, 'Taylor's Perfection' gets about 8 feet tall in a few years and is equally as wide. It has a rather loose growth habit.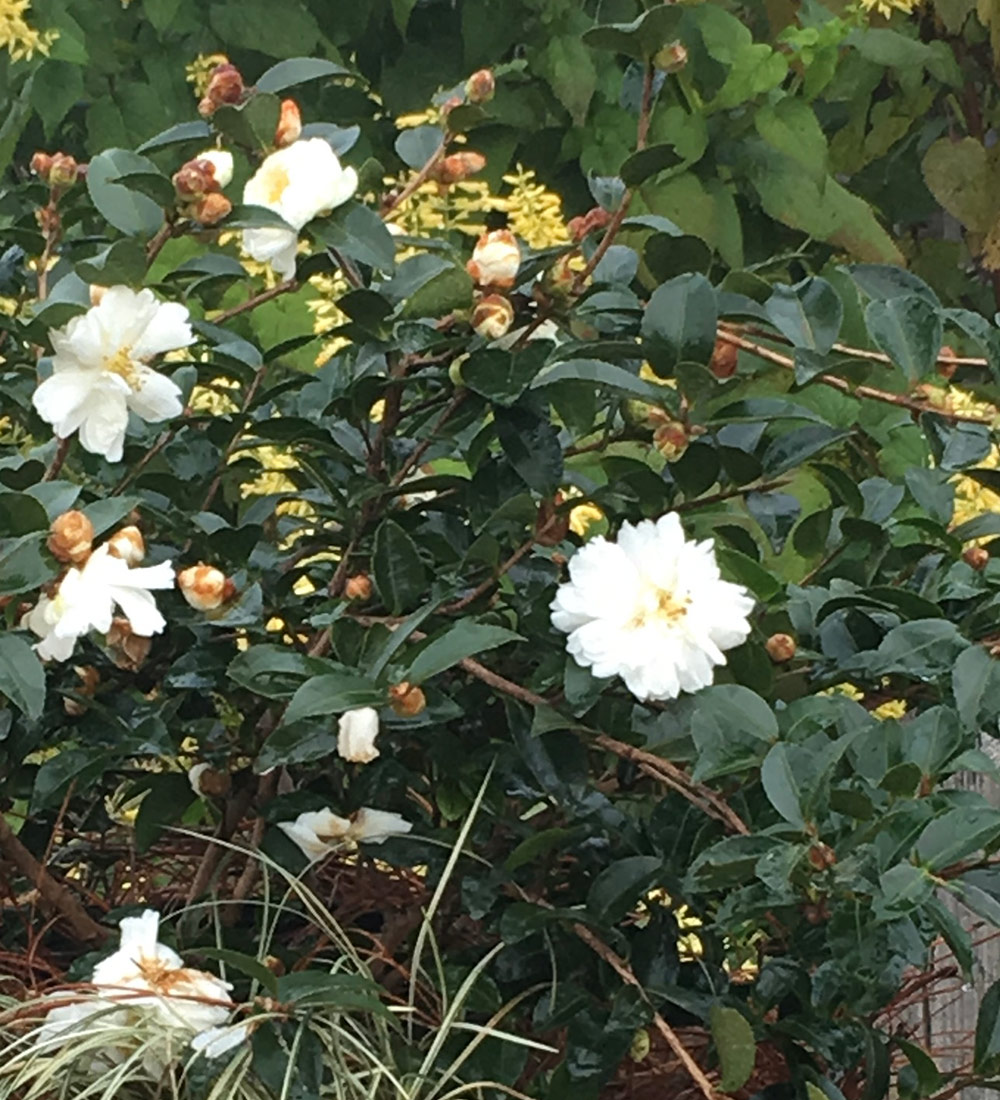 October Magic® Ivory™ camellia
Camellia sasanqua 'Green S99-016', Zones 7–9
October Magic® Ivory™ camellia is one of a series developed by camellia breeder Bobby Green. It blooms in fall and has a manageable size. This plant has fully double cream-colored flowers that are a little ruffled, making them extra charming. It produces an abundance of blooms, which usually appear in late September and continue into December. This shrub has a fairly dense growth habit and reaches about 8 feet in height but is narrower in width.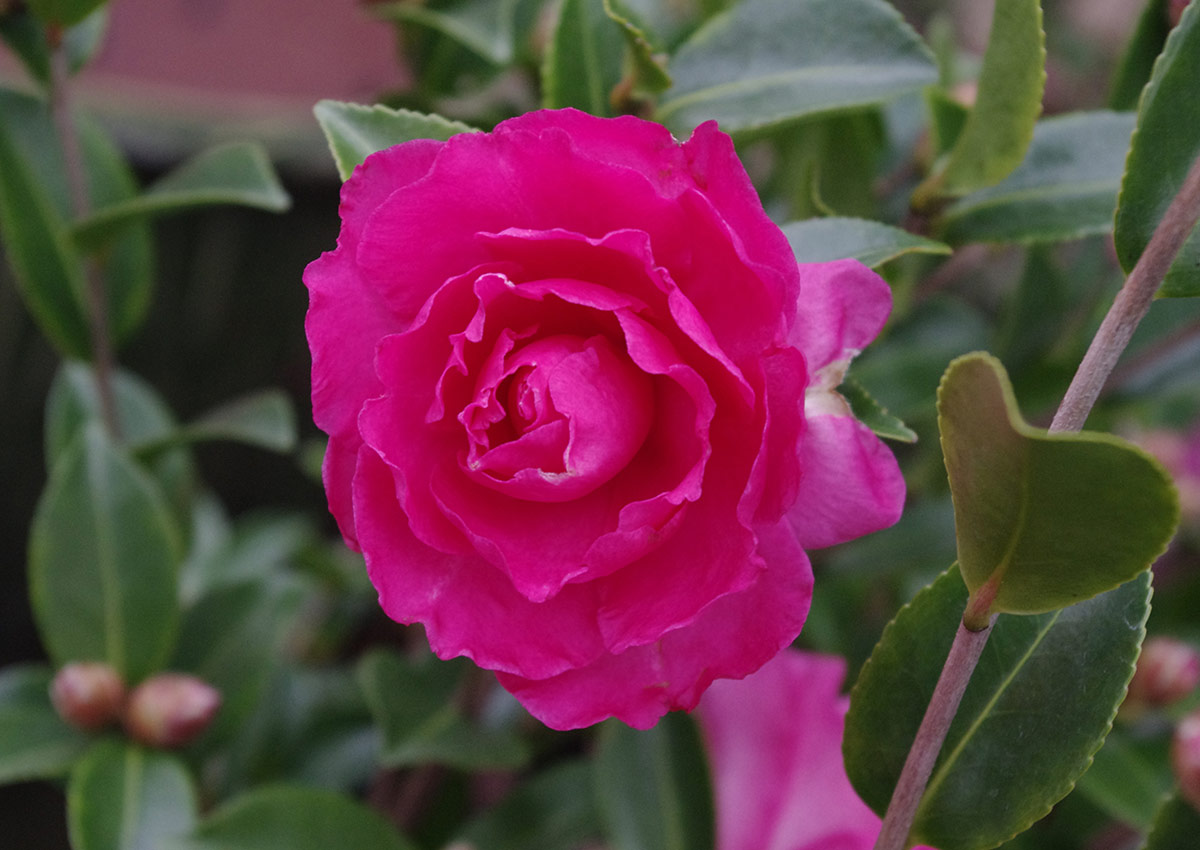 'Rose of Autumn' camellia
Camellia sasanqua 'Rose of Autumn', Zones 6–9
'Rose of Autumn' has large semi-double rose-pink flowers with ruffled petals. The abundantly produced flowers are lovely. They bloom late in the fall. This plant has a very upright growth habit and gets about 10 feet tall but only 4 or 5 feet wide.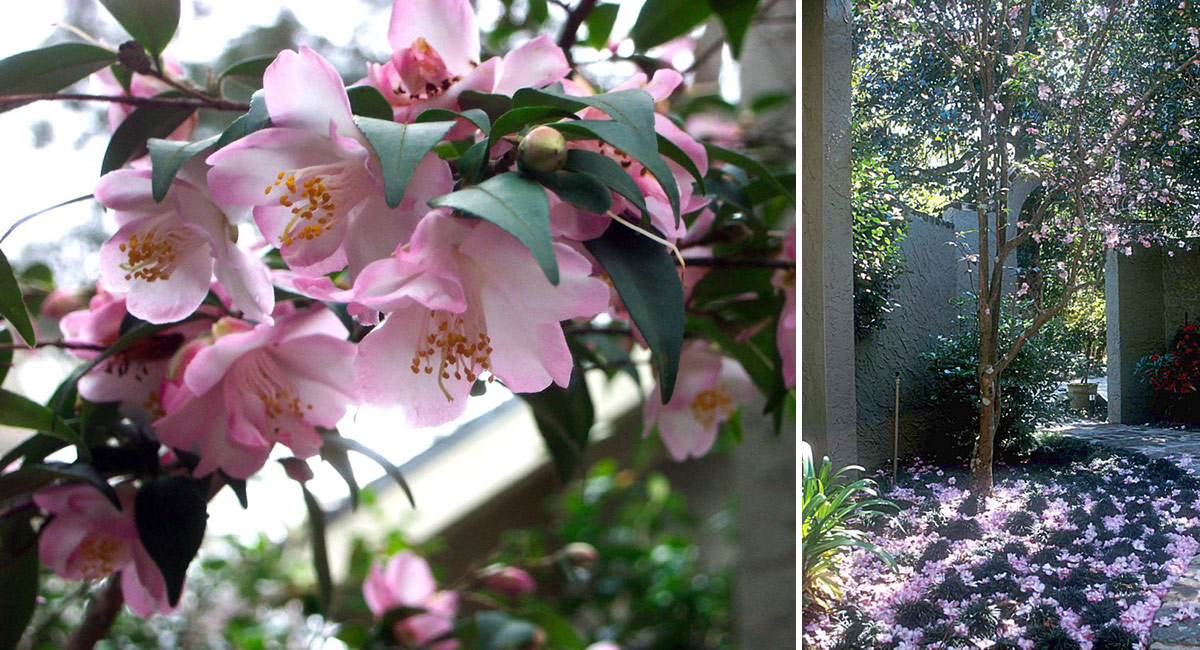 'Tiny Princess' camellia
Camellia 'Tiny Princess', Zones 7–10
'Tiny Princess' is very showy. The flowers appear as small, light pink, semi-double bells in mid to late winter. They bloom all along the branches and face in different directions. Standing under a 'Tiny Princess' camellia that has been trained upright into a tree form is delightful. Its small foliage matches the small flowers. This shrub grows naturally into a vase-shaped form about 10 to 12 feet tall.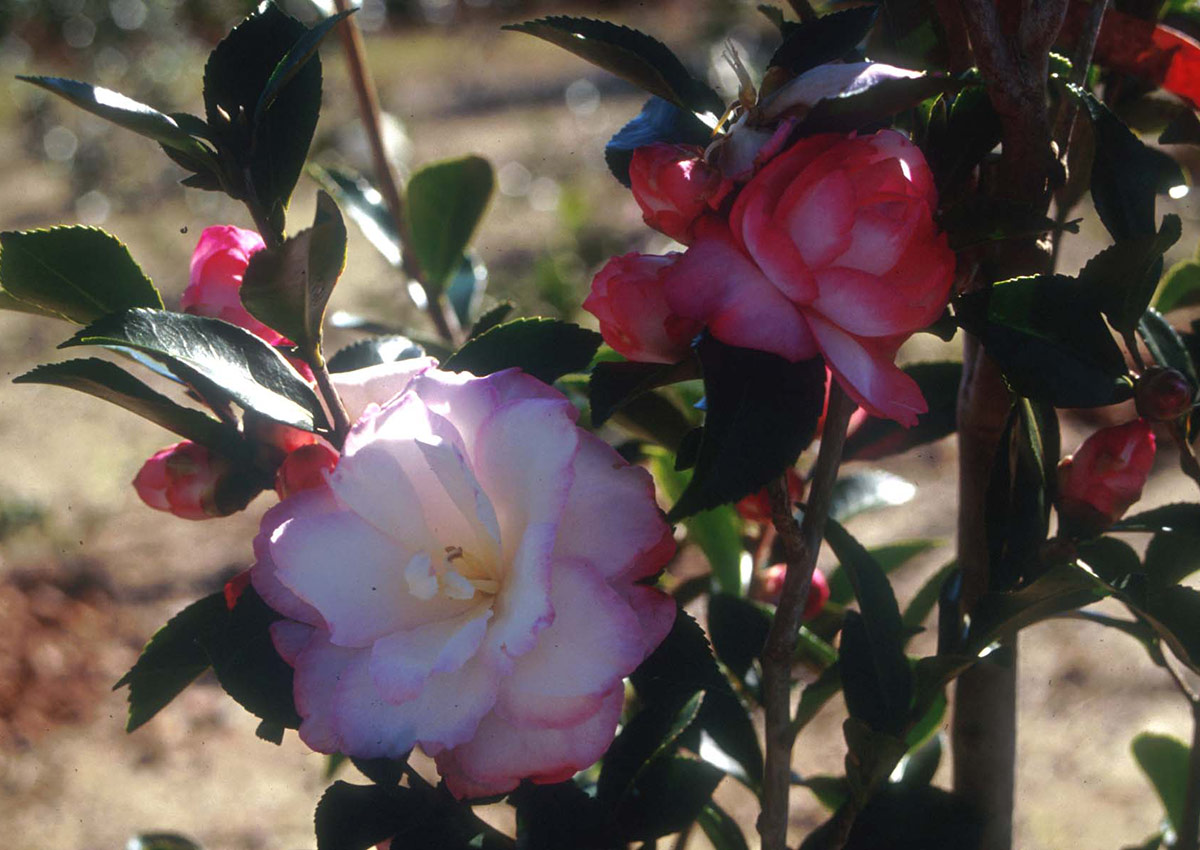 'Leslie Ann' camellia
Camellia sasanqua 'Leslie Ann', Zones 7–9
'Leslie Ann' camellia has wonderful double flowers with white petals that have medium pink edges and exteriors. These blooms are very showy and cover the branches from midfall to Christmas. 'Leslie Ann' grows fairly quickly with an upright growth habit. It can easily reach 10 feet tall but is usually only 5 to 6 feet wide.
Camellias are icons of the southern garden. They are useful as landscape plants and also make great specimen shrubs. These more sun-tolerant selections mean that you don't have to miss out even if you don't have shade in your garden.
For more information on camellias, check out:
And for more Southeast regional reports, click here.
—Jason and Shelley Powell own and manage Petals from the Past, a garden center in Jemison, Alabama.
Photos, unless otherwise noted: courtesy of Bobby Green