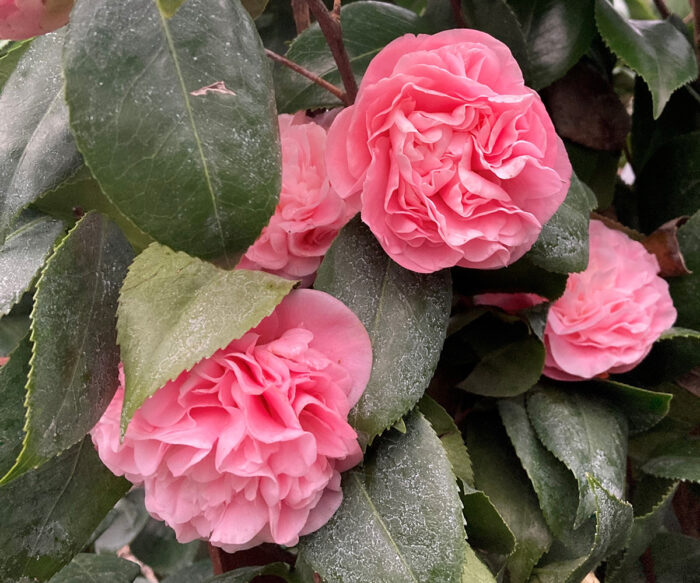 Would you like elegant, long-lasting blooms to bring indoors in the middle of winter? Or maybe you've been longing to add vibrancy, color, and beauty to your late-winter landscape? I've got a truly delightful solution for you—plant a camellia! Hardy, long-lived, and  wonderful additions to any landscape, camellias (Camellia spp. and cvs., Zones 5–9) are easy-to-grow, low-maintenance trees and shrubs that not only flower profusely when little else is in bloom, but also provide structure and presence with evergreen, glossy, deep green foliage.
Winter is the perfect time to purchase and plant a camellia. Most garden centers and nurseries are well-stocked with fabulous choices from fall through winter, and many varieties will even be in bloom, so you can see exactly what will be gracing your garden for years to come. When selecting your camellia, think not just about bloom color and bloom form but also about growth habit, with particular attention to the plant's mature height. That innocent little camellia, even though it might be considered a moderately slow grower, may soon reach a height that crowds out other plants or blocks a view from your window.
Camellia bloom times vary depending on the variety you choose. Generally speaking, in Northern California, C. sasanqua varieties tend to bloom from midfall to early winter, while C. japonica varieties flower from midwinter to spring; hybrids can flower at either time depending on the particular variety.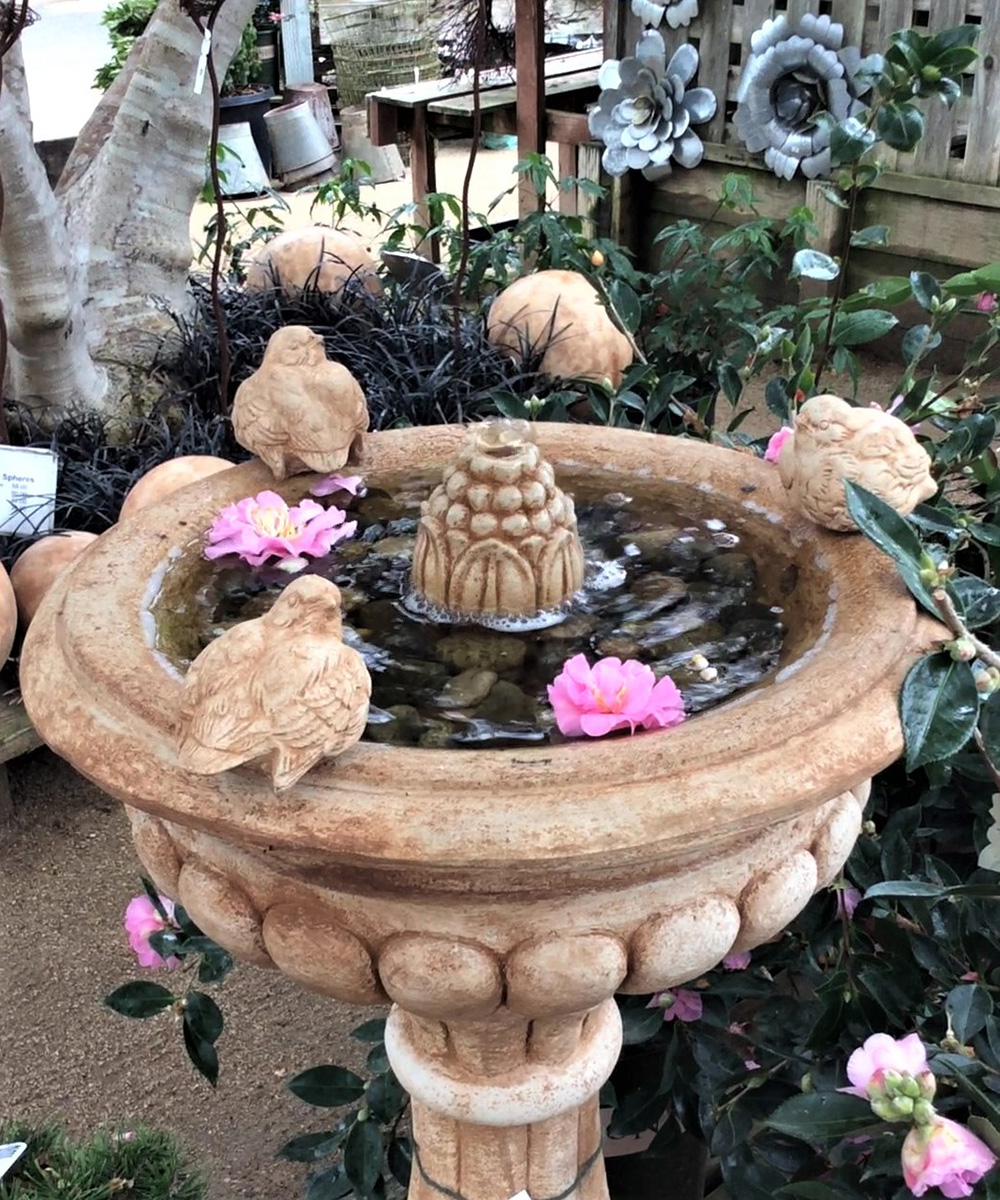 Tips and tricks camellia-growing success
In Northern California, camellias prefer a location away from a western exposure and shaded from the hottest afternoon sun. They perform beautifully when grown under the dappled shade of a tall tree, or in an east-facing, morning sun location. They're susceptible to sunscald if unprotected, so keep this in mind when finding that perfect spot. Camellias also work well planted in containers as long as the containers are large and are placed in a shaded location.
Camellias do best when planted in well-drained soil rich in organic matter with a pH between 6 and 6.5. At planting time, dig a hole that is twice as wide as the root ball of your new camellia and just as deep. Place your camellia in the center of the hole, with the top of the root ball sitting a couple inches above grade. Fill in around the plant, and spread a thin layer of organic mulch over the top to conserve moisture and keep the weeds at bay. Until your camellia is fully established, water regularly. A mature camellia is deep rooted and can be surprisingly drought resistant.
Camellias don't actually need pruning, except to tidy up, shape, remove broken branches, or to keep within bounds. The best time to do this is immediately after they have finished flowering, as pruning any later may result in losing some of the following year's flowering buds.
Favorite high-impact camellia varieties
The following are a few camellias that I've had success with over the years. Chances are there is variety that will suit your needs and wants.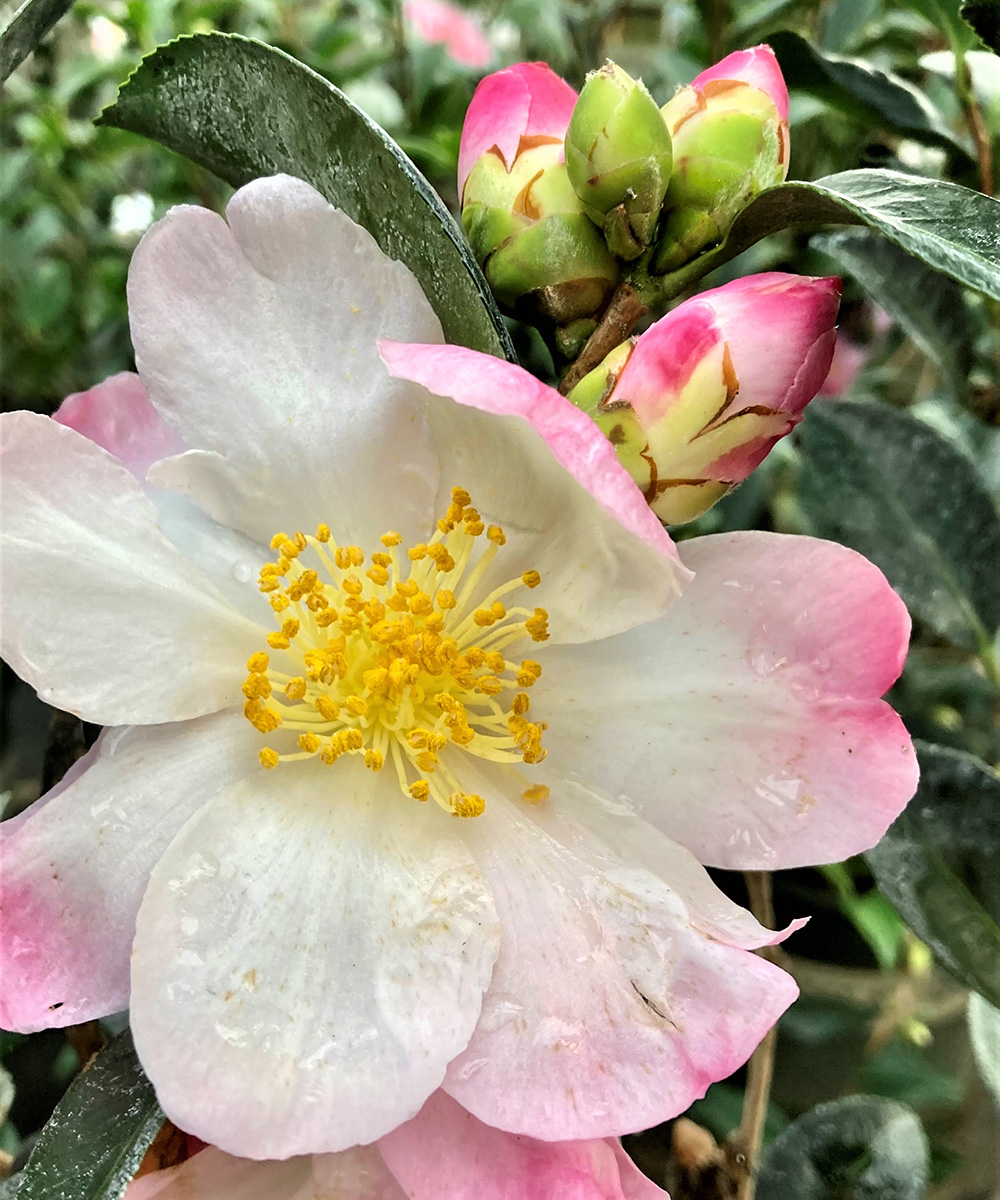 'Apple Blossom' camellia
(C. sasanqua 'Apple Blossom', Zones 7–10)
The fat pink buds of this camellia open up to graceful, somewhat informal, semi-double blossoms. The blooms are made up of pink-blushed and pink-edged pearly white petals, and they are centered with a prominent cluster of golden stamens. A moderate grower at 10 feet tall and wide, this variety blooms almost continuously from October to January in Northern California.
'April Dawn' camellia
(C. japonica 'April Dawn', Zones 6–9)
This camellia's big, fragrant, ivory blooms are splashed and striped with pink. Each blossom measures 3 to 4 inches across. These flowers are totally enchanting, brightening up the shade garden and bouquets! This dependable rugged shrub has an upright growth habit, reaching 6 to 8 feet tall and 6 feet wide. Its bloom time is December to March.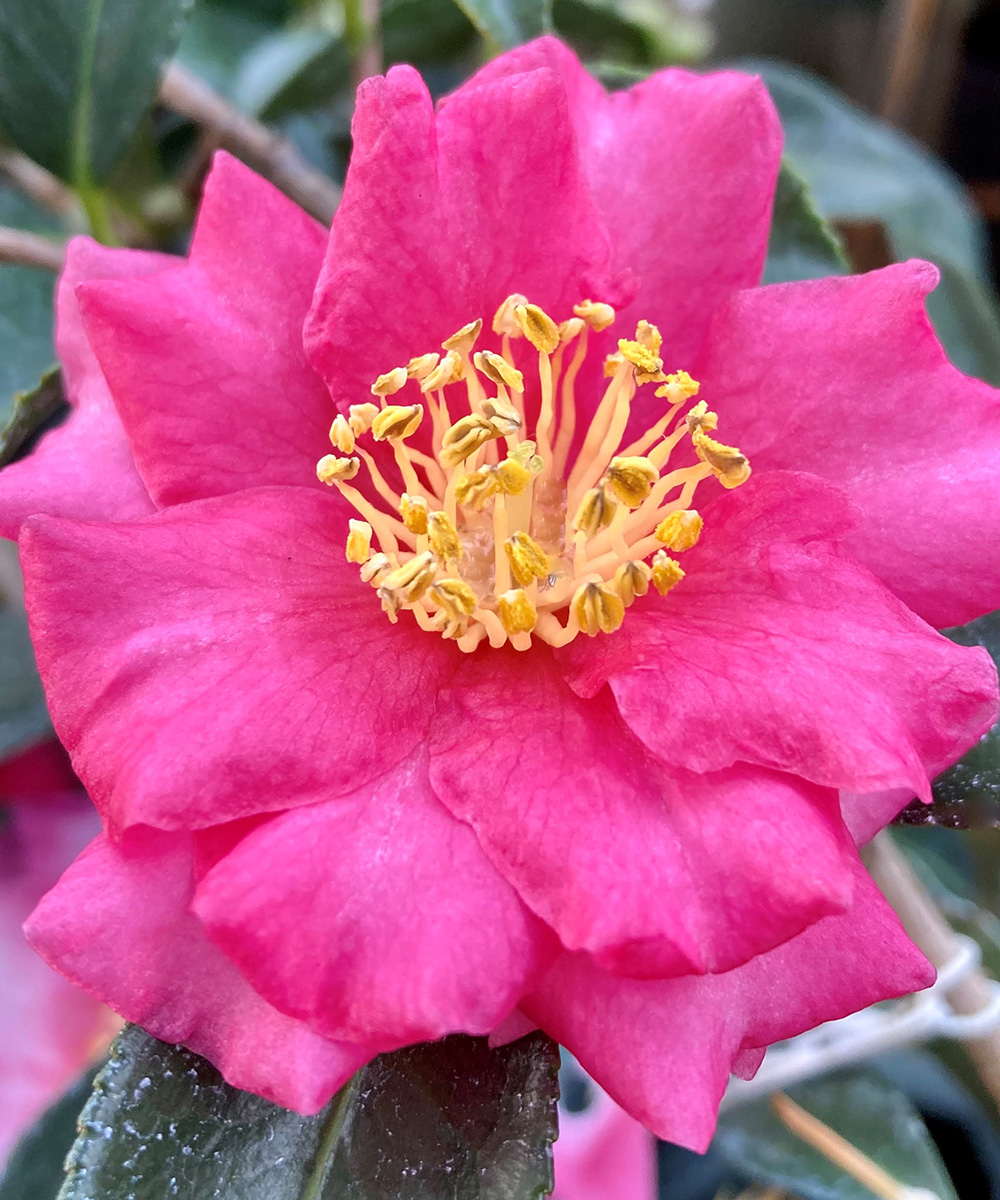 'Shishi Gashira' camellia
(C. sasanqua 'Shishi Gashira', Zones 7–10)
Lustrous, evergreen, deep-green foliage clothes the almost weeping branches of this camellia. The foliage contrasts beautifully with the dazzlingly bright, golden-centered, hot-pink blooms. A lower-growing, spreading variety, 'Shishi Gashira' makes an excellent front-of-the-shady-border plant, centerpiece for a container, or foundation staple. It reaches 4 to 5 feet in height at maturity and spreads 6 to 8 feet wide.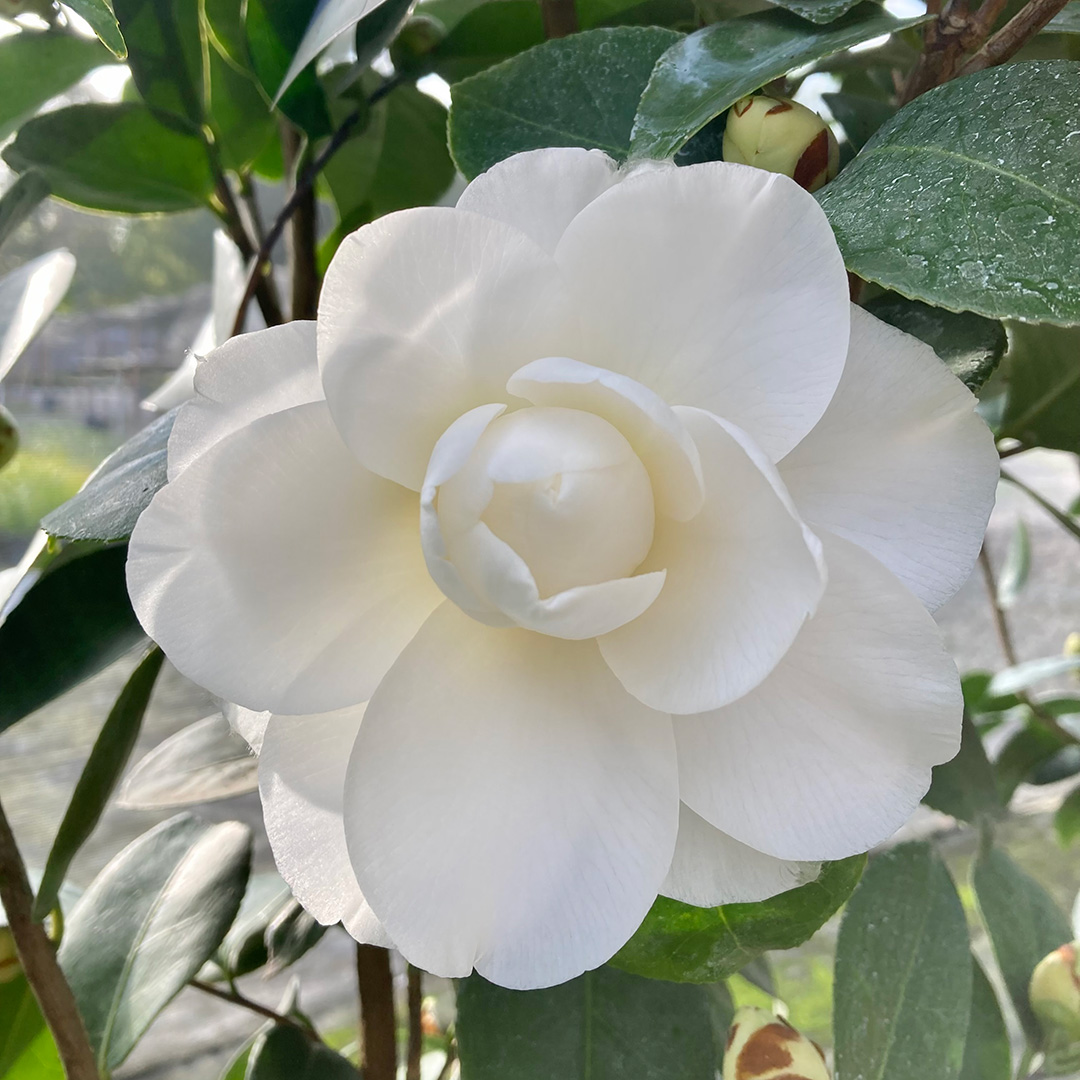 'Swan Lake' camellia
(C. sasanqua 'Swan Lake', Zones 7–9)
Stunning, big, snow-white, almost peony-like blooms cover this beautiful shrub from December through January, with glossy green foliage offering a beautiful contrast. The outstanding blossoms are a lovely addition to a winter bouquet and totally gorgeous when floated in a shallow bowl. You can expect this shrub to reach 6 to 8 feet tall and 6 feet wide (or larger) at maturity.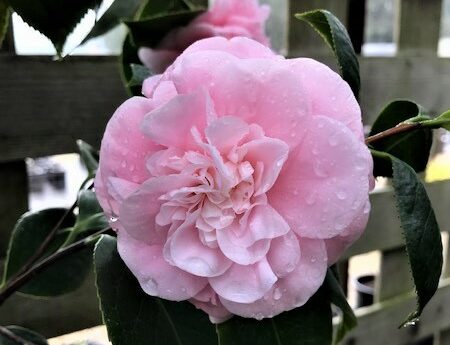 'Debutante' camellia
(C. japonica 'Debutante', Zones 8–10)
With its multitude of ruffled, peony-like blooms in a gorgeous shade of pretty pink, this early (late fall to winter) bloomer makes a delightful and elegant addition to any shade garden or sturdy container. Particularly happy in milder regions, 'Debutante' is easy to grow, slowly reaching up to 10 feet tall at maturity and just as wide.
To see a gallery of other stunning camellia varieties, click here.
—Fionuala Campion is the owner and manager of Cottage Gardens of Petaluma in Petaluma, California.
Photos: Fionuala Campion