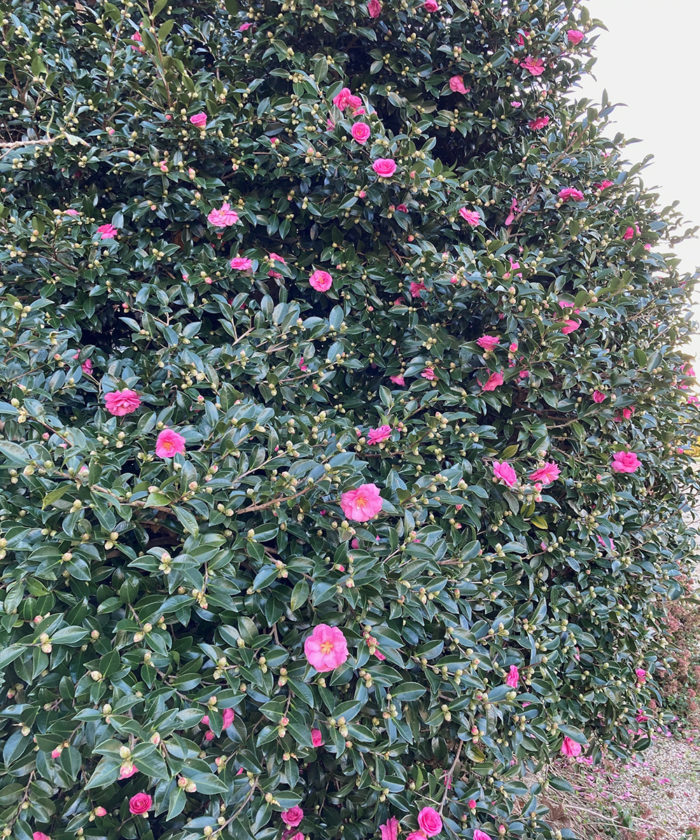 What can you plant in either the shade or the sun that is both evergreen and flowering? Sasanqua camellias (Camellia sasanqua, Zones 7–9) are underappreciated shrubs that are extremely versatile. While Japanese camellias (C. japonica, Zones 7–9) are considered an icon in Southern gardens with their large flowers that bloom during winter months, sasanqua camellias are far more flexible; they tolerate more sun, have varieties that are smaller in height, and flower throughout the fall instead of winter in a wonderful range of colors.
Sasanquas can tolerate a range of conditions from full sun to nearly full shade in the South, so they will fit into just about any location in your garden. Once established, they are quite drought tolerant. Growing in a variety of sizes, they have evergreen, glossy foliage and produce blooms in the fall in a variety of colors and shapes. Bees and pollinators love them, finding pollen in their blooms at a time when there are often limited flowers. There is a sasanqua camellia for every garden, but here are some of our favorite cultivars.
'Leslie Ann' sasanqua camellia
C. sasanqua 'Leslie Ann', Zones 7–9
'Leslie Ann' has a tendency to grow very tall and upright. This makes it a good focal point in corners or at the edge of beds. It also makes a great screen. The double flowers of 'Leslie Ann' have white petals with pink edges. In shady areas, the flowers are showy, almost glowing.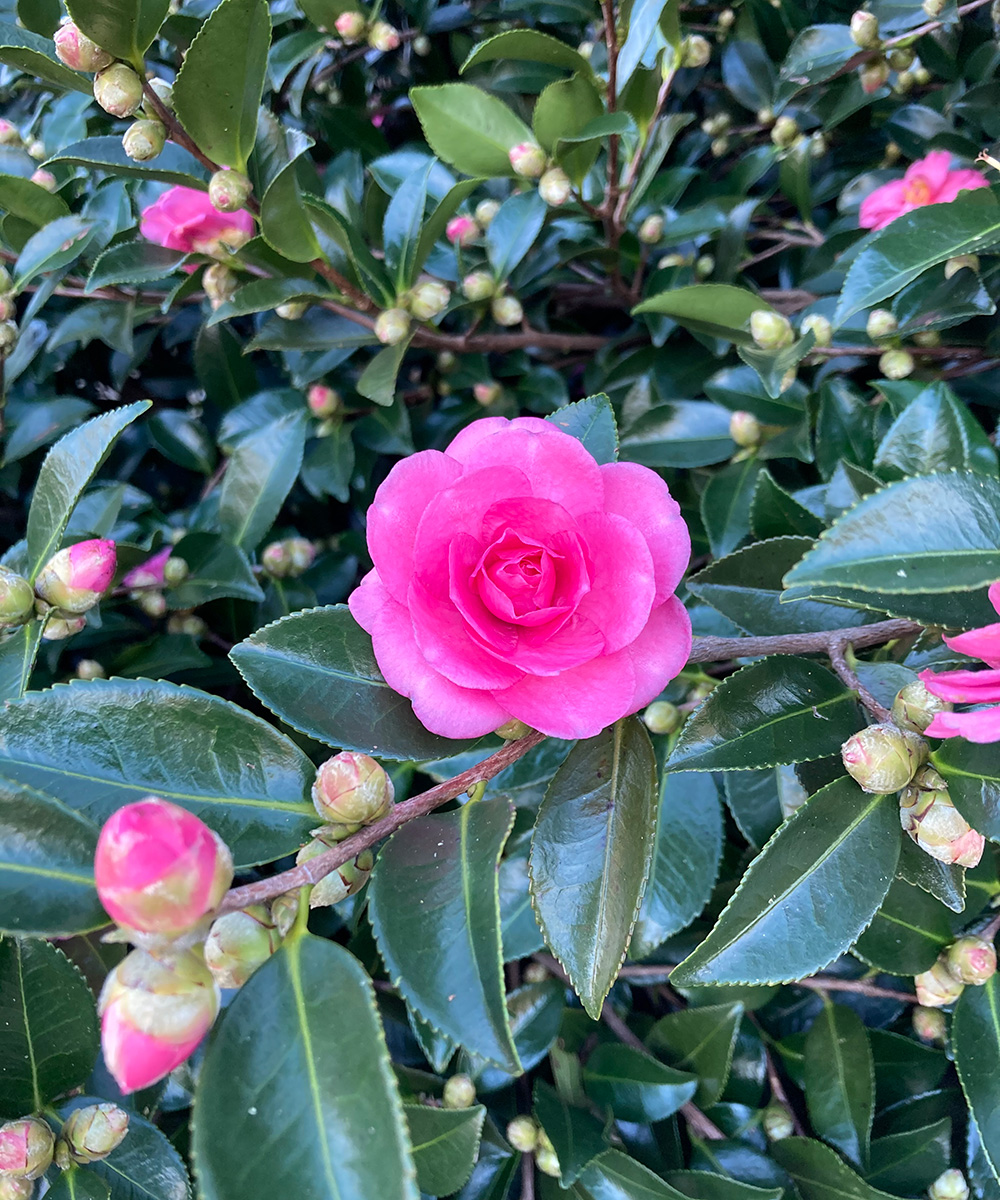 'Shishi Gashira' sasanqua camellia
C. sasanqua 'Shishi Gashira', Zones 7–9
Not as tall as 'Leslie Ann' but wider is 'Shishi Gashira'. This somewhat vigorous grower will fill a space quickly. 'Shishi Gashira' is one of the longest-blooming camellias we grow, beginning to flower in late October and continuing until late December. The rose-pink flowers are semi-double and prolific.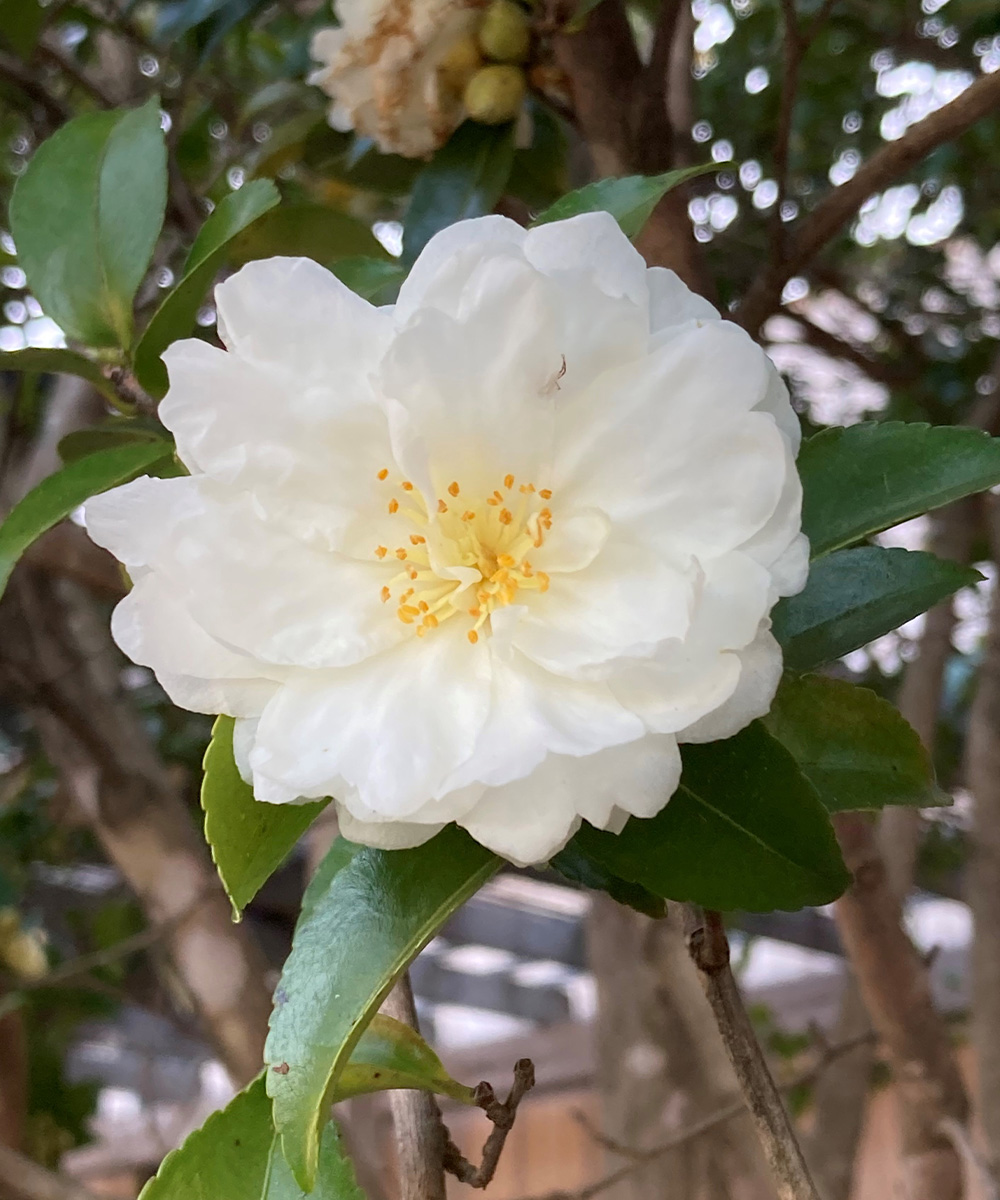 'Mine-No-Yuki' sasanqua camellia
C. sasanqua 'Mine-No-Yuki' syn. 'White Doves', Zones 7–9
This large camellia is beautiful. If left unchecked, it will reach 20 feet tall; however, it is very easy to keep it below 8 feet tall with occasional pruning. 'Mine No Yuki' makes an excellent hedge or screen. In the fall, it is covered in 2-to-3-inch-wide white, fluffy flowers. The dark-colored foliage contrasts beautifully with the white flowers.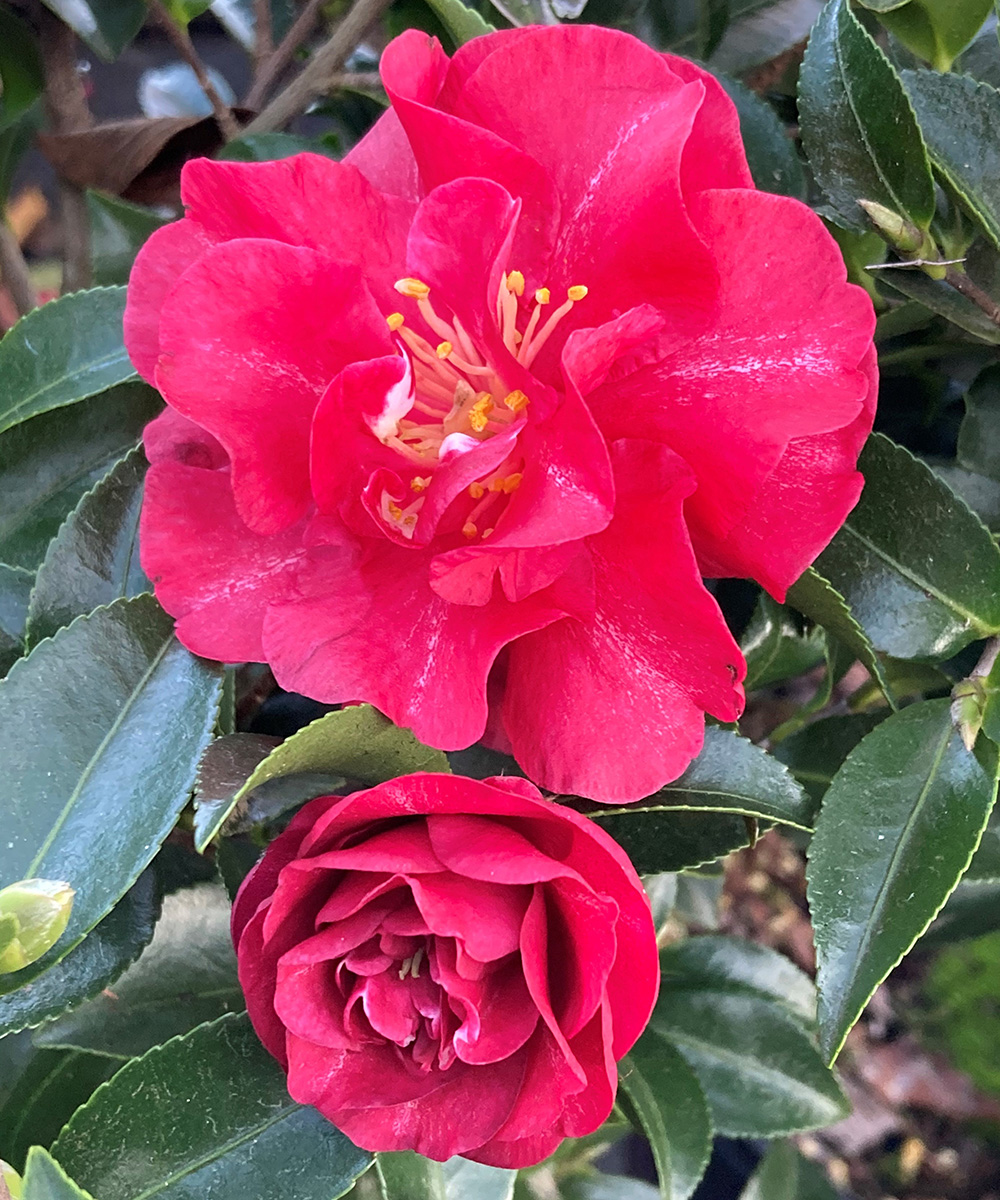 October Magic® Ruby™ sasanqua camellia
C. sasanqua 'Green 02-003', Zones 7–9
This more compact shrub fits into a variety of landscapes. It has a dense growth habit and dark green, glossy foliage. The red flowers are double and bloom in abundance.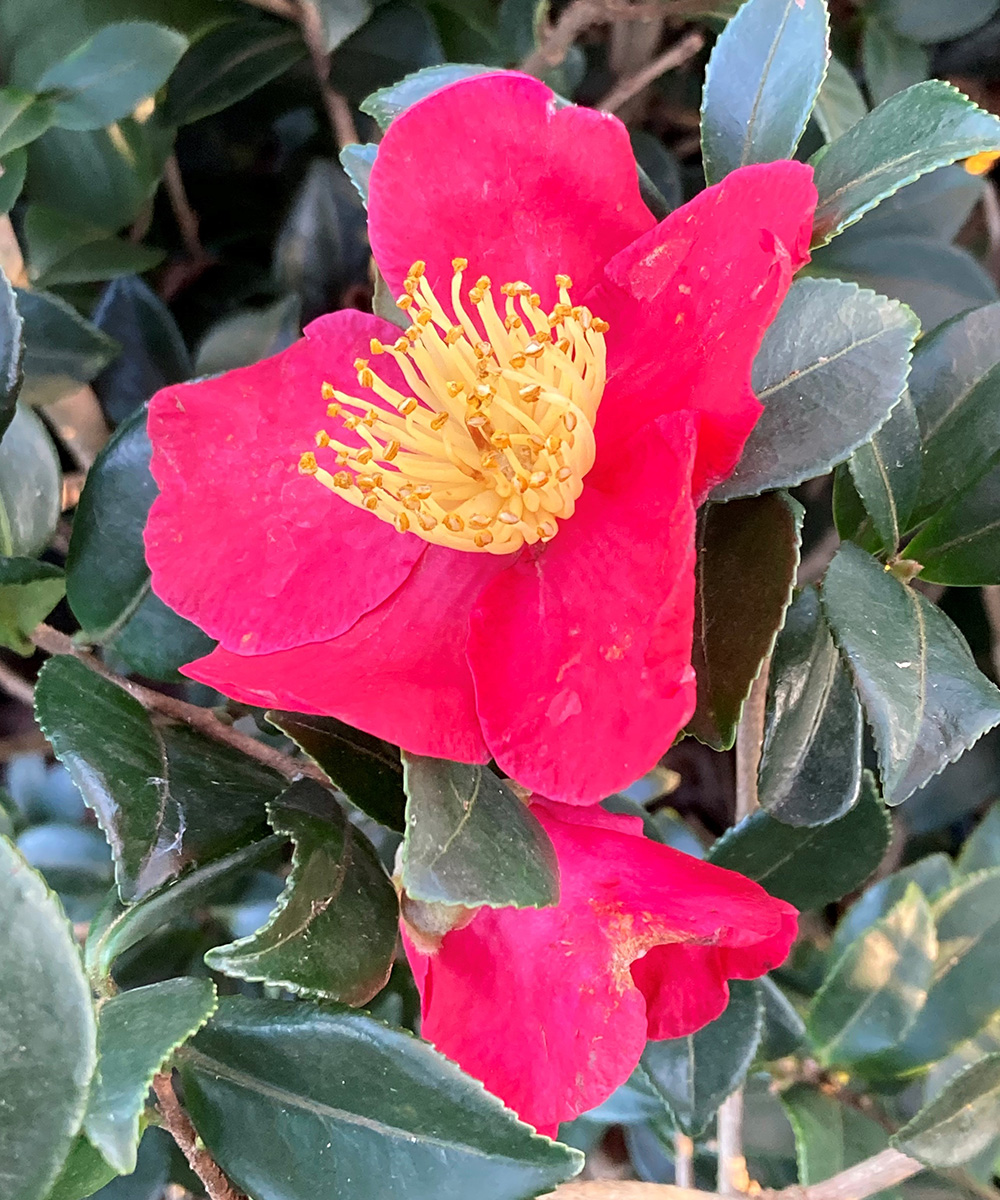 'Yuletide' sasanqua camellia
C. sasanqua 'Yuletide', Zones 7–9
'Yuletide' is a smaller, slower-growing camellia with a bushy growth habit. It will work very well in a container for a few years. The bright red flowers appear in late fall and generally last through Christmas. The single flowers with golden centers are striking.
Find a home in your Southern garden for these less popular but beautiful shrubs and you will reap the benefits. Still craving more autumn bloomers? Check out Autumn Flowering Trees.
—Jason and Shelley Powell own and manage Petals from the Past, a garden center in Jemison, Alabama.