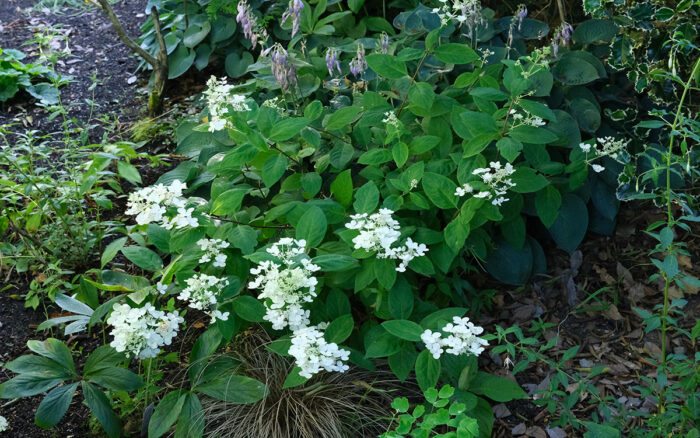 I've been asked many times, "What's a great plant for a small space?" As land becomes more expensive and first-time home buyers are starting out, there are lots of properties that consist mainly of small outdoor spaces that need to be filled with size-appropriate plants. People are often discouraged and think they can't have a beautiful garden because of limited space. But a small space is often the perfect place to start gardening. For those of us with larger overall landscapes, there is often an undersized hole in a bed that needs to be filled but we can't think of something that will work. The following are a few great choices for those who are looking to start a garden on a limited footprint or to fill a tight spot within a larger framework.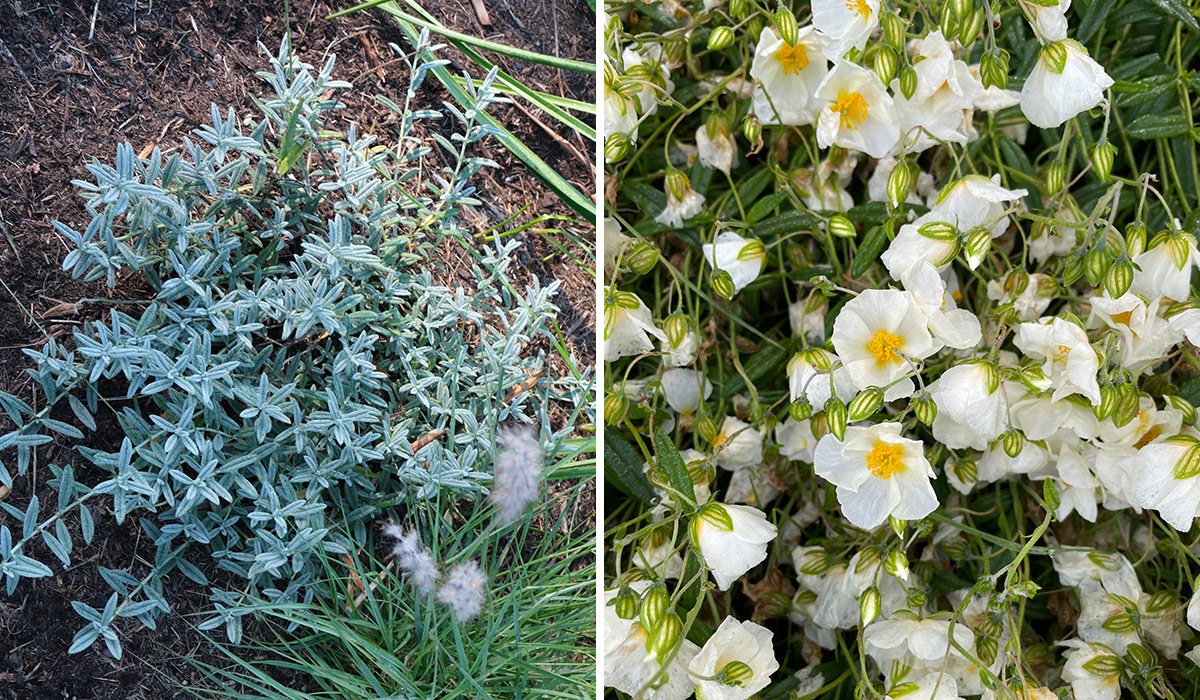 Sun rose (Helianthemum nummularium and cvs., Zones 5–7)
This is an example of a perfect plant for a small space. Growing to 8 to 10 inches tall and wide in full sun, sun rose produces flowers in many colors. The lovely gray foliage is even evergreen. This plant doesn't need a lot of water; in fact, it can go without supplemental water most of the year. Beginning gardeners will appreciate its habit, which is similar to that of a spreading "mini-shrub." Sun roses can also be pruned back occasionally to fit into a particularly tight space. Use them at the front of the border or along a path where the early summer blooms can be appreciated close-up. You may even get a second flush of flowers after trimming the plant back after the first show. You can also just leave it alone and it will hold its place nicely. There are several cultivars of sun rose I like, but my favorite is 'Chevoit' for its peachy orange flowers. 'St. Mary's' is another noteworthy cultivar with stunning white blooms and deep green foliage.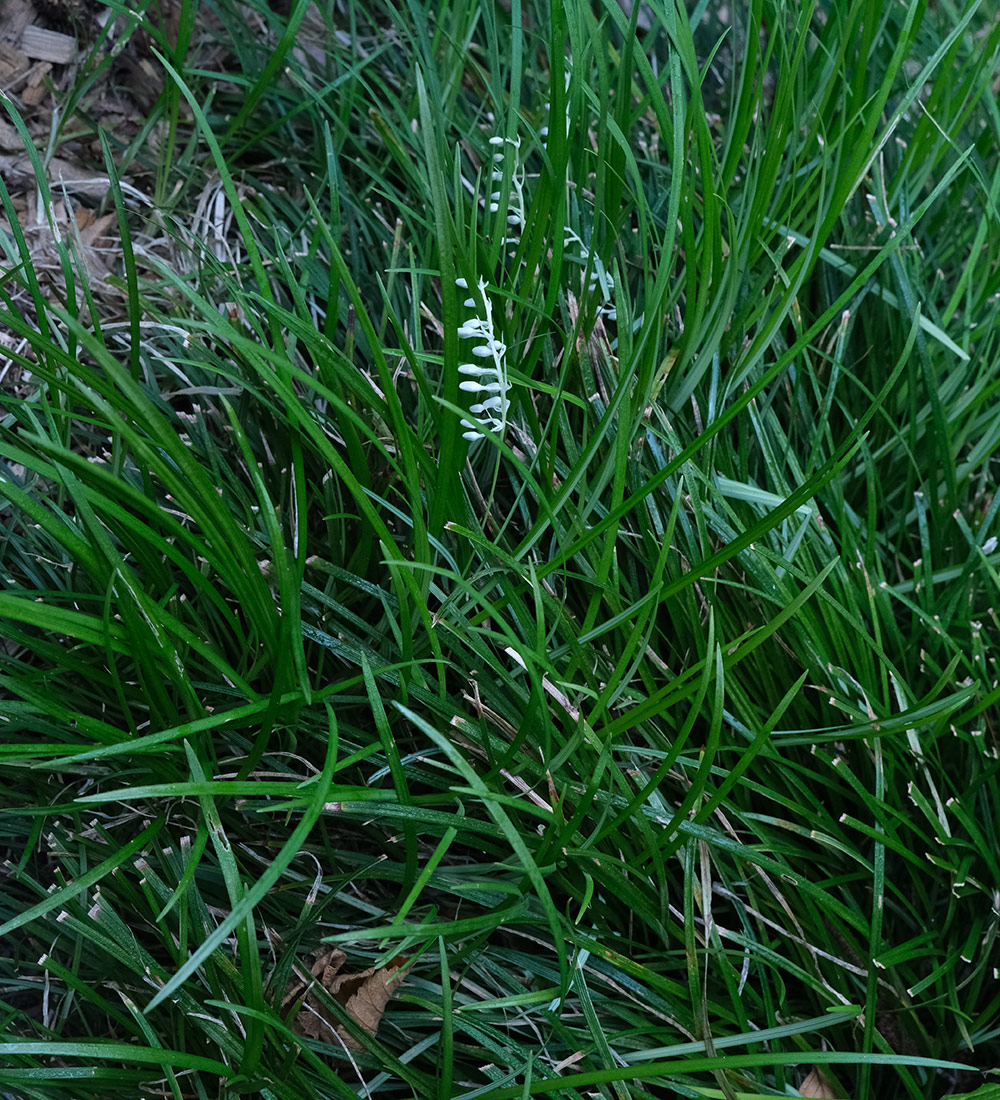 Taiwan mondo grass (Ophiopogon formosanum, Zones 7–9)
Low-growing evergreen grasses can also fill a small space nicely. Taiwan mondo grass is a shade-loving, fine-textured perennial. It is well-behaved—spreading gently over time—and is evergreen with tiny white flowers appearing in summer. It looks great in winter when many other grasses are dormant. This mondo grass prefers moist soil and reaches only 4 to 6 inches tall. It can take abuse from romping dogs (believe me I know) and grows well under conifers and other large trees. Deer and slugs leave it alone, and it blends in beautifully with other shade perennials and ferns.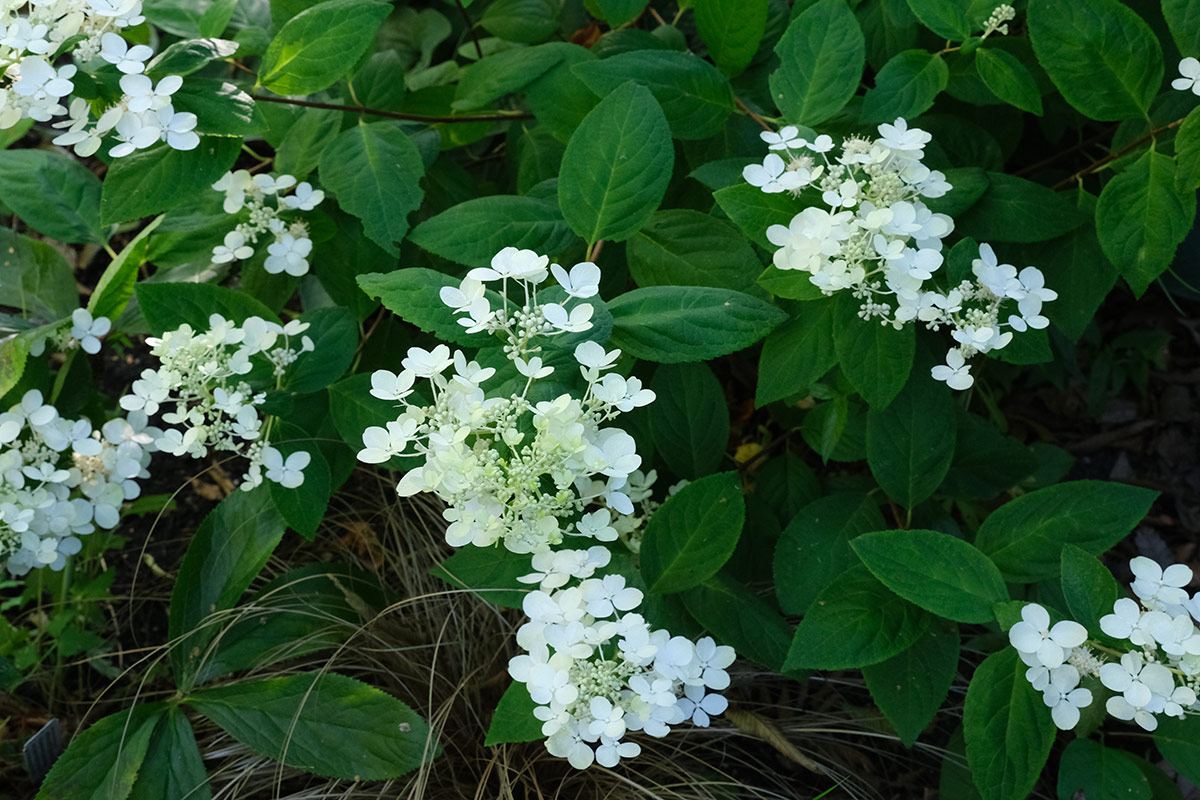 Bobo® panicle hydrangea (Hydrangea paniculata 'ILVOBO', Zones 3–9)
We all love hydrangeas, but many hydrangea varieties can be overwhelming in a small garden. One of the best options for a small space is 'Bobo' panicle hydrangea. Sometimes plants don't read their tags and quickly outgrow their expected size. This can be a problem for small spaces. 'Bobo', however, knows its place and stays only 3 feet tall and 4 feet wide. It also blooms profusely. This is a panicle hydrangea, so most deer will leave it alone. The pure white flowers shine in full shade, but the shrub can also take full sun. It will appreciate some extra water in summer when it is exceptionally dry. A deciduous shrub, 'Bobo' gets wonderful fall color to its blooms, ranging from a light dusty pink before transitioning to a darker pink with time. You can expect this extremely hardy shrub to be reliably covered in blooms from spring until frost because it flowers off new wood yearly.
With some good, well-behaved plants to fill them, small spaces don't need to be a challenge. Give these deserving plants a place in your garden and you won't be disappointed.
—Susan Calhoun is the owner of Plantswoman Design in Bainbridge Island, Washington.
Photos: Susan Calhoun
For more on plants for small spaces