Design
Better Versions of Classic Plants
If you thought that the tried-and-true varieties you've always planted are best, think again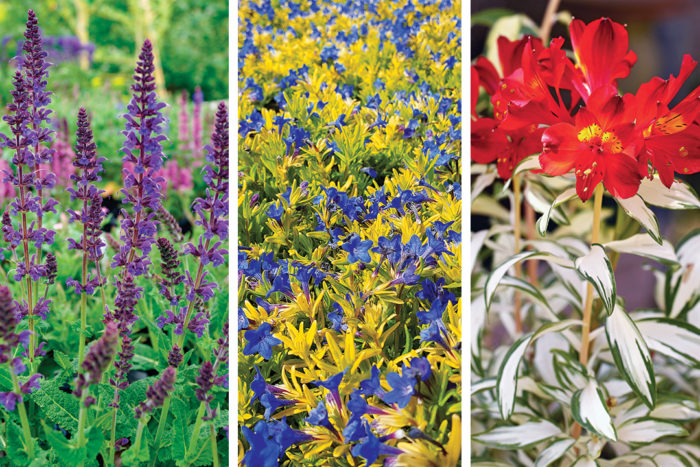 For most people, their first attraction to plants and gardening is an appreciation of the beauty of flowers and foliage. Few hearts can remain cold to a hellebore opening on a late winter day or a red rose blooming in early summer. But if it is the beauty that first draws us in, then it must be the diversity of the plant world that keeps us coming back for more and that hooks us as lifelong gardeners. After all, gardening really is a journey to find plants that you truly love. Yet sometimes our interests change, our sense of aesthetics evolves, and new plants come to us that present new possibilities. I often find myself coming to just like plants that I once loved and to love other plants that I've just discovered. The following are 10 good plants that many gardeners have liked for years, and 10 alternatives to those plants that you might—like me—just love.
Get evergreen sparkle in the shade
Like it: 'Jack Frost' brunnera (Brunnera macrophylla 'Jack Frost')
For a variation on the classic brunnera heart-shape leaf, try beesia, which surely deserves to rub shoulders with the best of the shade plants. It has shiny evergreen foliage with lighter veins that emerge from the crown in spring flushed with chocolate burgundy. Throughout late spring and summer, it produces vertical spikes of airy white flowers. Few shade plants are evergreen, so beesia can offer invaluable winter presence when other perennials are slumbering underground. It's also tolerant of deep shade, unlike brunnera.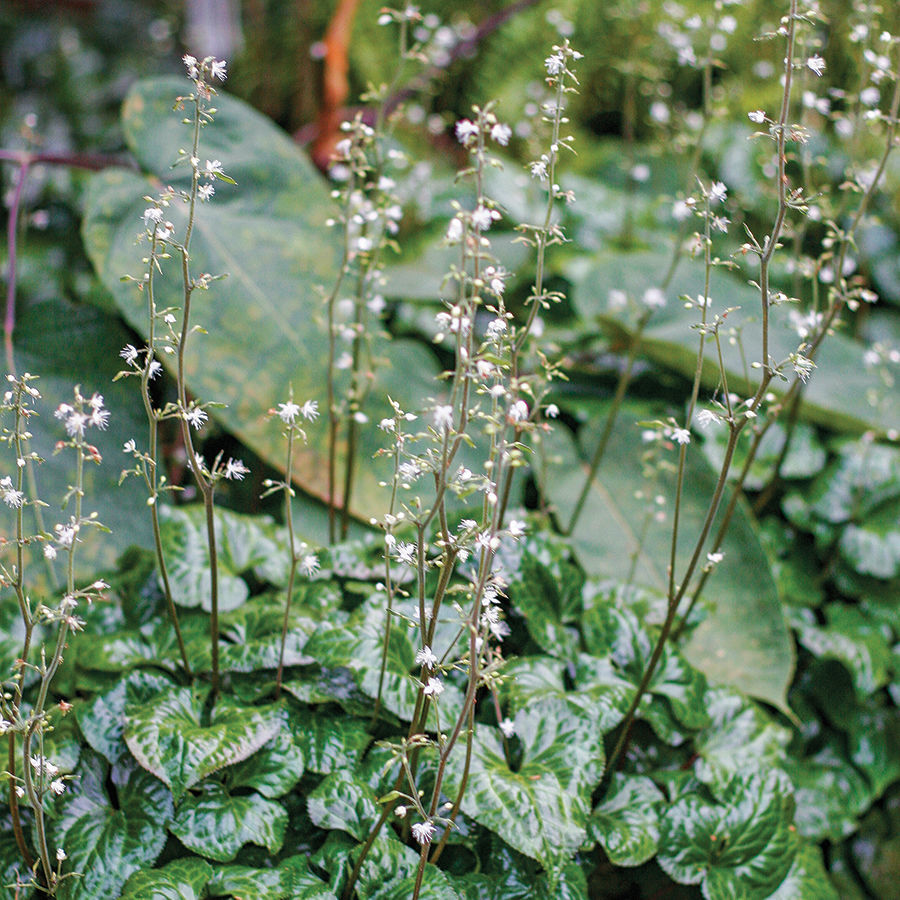 LOVE IT: Beesia (Beesia deltophylla)
Zones: 6–9
Size: 12 to 18 inches tall and 18 to 24 inches wide
Conditions: Partial to full shade; moist, well-drained soil
Native range: China
A tough ground cover with a longer bloom time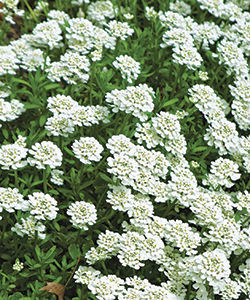 Like it: Candytuft (Iberis sempervirens)
Candytuft is one of those old-fashioned, utilitarian ground covers that have been around forever. Most find its fluffy, albeit short-lived, springtime blooms hard to resist. For a newer alternative—or perhaps a companion—to continue the floral show into summer, consider Flutter™ Pure White scabiosa. It has mounds of nicely textured, dissected foliage topped all summer long in large, icy white, flat-topped pincushions. Like candytuft, it is deer resistant, attractive to pollinators, and tolerant of drought.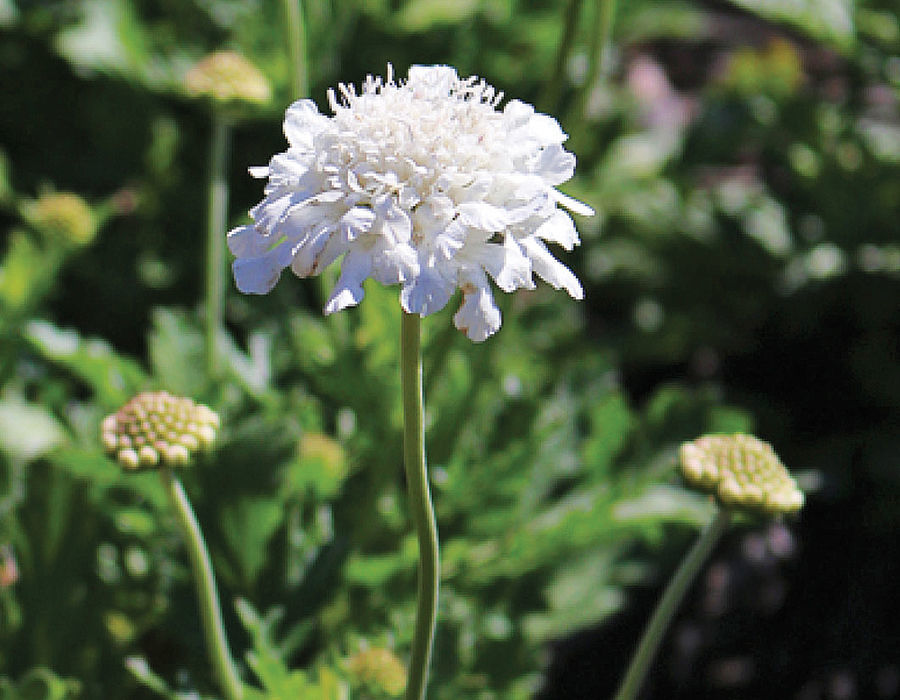 LOVE IT: Flutter™ Pure White scabiosa (Scabiosa 'Balflutturite')
Zones: 5–9
Size: 12 to 14 inches tall and wide
Conditions: Full sun; well-drained soil
Native range: Mountains of Europe and Asia
Its foliage is as eye-catching as its flowers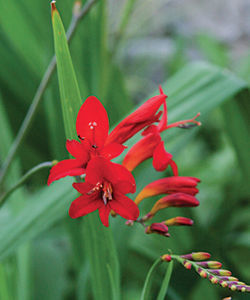 Like it: 'Lucifer' crocosmia (Crocosmia 'Lucifer')
Rock 'n' Roll® Peruvian lily is all about making a statement. It has dramatically variegated leaves that are white to cream with dark green edges. Despite the high degree of variegation, it is a vigorous cultivar. It sizes up quickly and produces clusters of large, broadly trumpet-shape, flaming red flowers with yellow accents on tall stems all summer long. In cold climates, Peruvian lily can be grown as a container plant and moved to a frost-free garage, shed, or greenhouse to overwinter.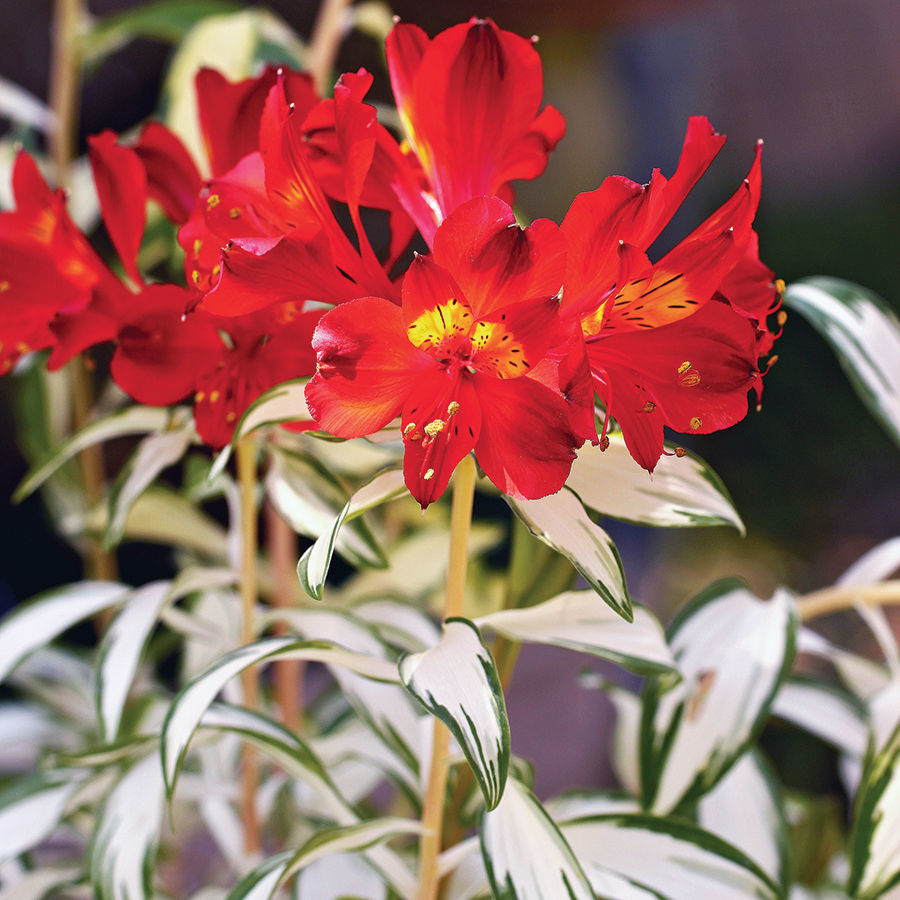 LOVE IT: Rock 'n' Roll® Peruvian lily (Alstroemeria 'Alsdun01')
Zones: 7–10
Size: 24 inches tall and 32 inches wide
Conditions: Full sun; well-drained soil
Native range: Argentina, Chile
Spectacular fall color but without the invasiveness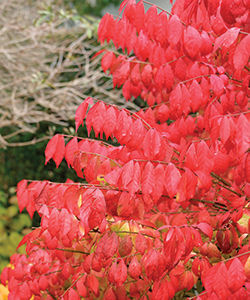 Like it: Burning bush (Euonymus alatus and cvs.)
For fall foliage color, few shrubs can match burning bush when it is set alight in brilliant shades of crimson and scarlet red. But all that beauty comes with a highly invasive tendency that has made burning bush an outcast. With redbud hazel, you'll get a shrub with striking fall color and a well-behaved nature. While yellow and orange fall leaf pigments are present throughout the growing season and revealed when chlorophyll begins to break down, red pigments are produced in late summer and fall in the presence of bright light. For this reason, red fall color is rarely seen in shade plants. One marvelous exception is the redbud hazel, which is related to witch hazel (Hamamelis). It is a medium- to large-size shrub with an attractive vaselike structure. It has heart-shape leaves that reliably develop bold red color even in partial shade, combined with tones of purple, orange, and yellow. The multicolored display in autumn can be breathtaking. But redbud hazel has one last trick up its sleeve. As the leaves fall, it comes into bloom with small, twisted, starfishlike, fragrant, burgundy flowers.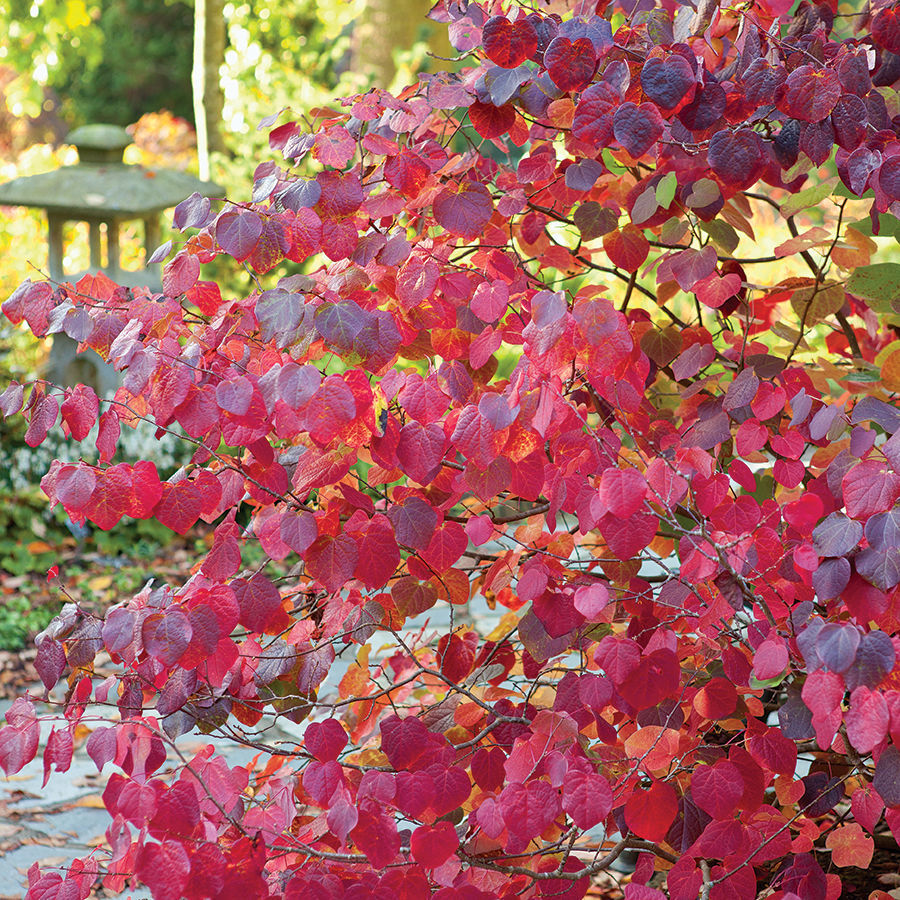 LOVE IT: Redbud hazel (Disanthus cercidifolius)
Zones: 5–8
Size: 6 to 10 feet tall and wide
Conditions: Partial to full shade; moist, well-drained soil
Native range: China, Japan
Lower maintenance—because it's a shrub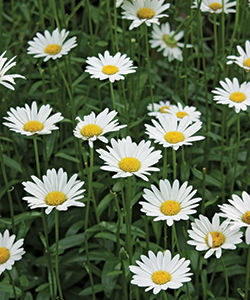 Like it: 'Becky' shasta daisy (Leucanthemum × superbum 'Becky')
Shasta daisies are another of those beloved, old-fashioned perennials, offering the classic pure white daisy flowers on plants 3 to 4 feet tall and wide. Surprisingly, this makes 'Becky' taller than the dwarf Bobo® panicle hydrangea. This easy-care shrub makes up in flower power what it lacks in size with masses of cone-shape inflorescences that can completely cover the shrub. The blooms are a creamy white and look like clusters of confetti. Eventually the flowers flush pink with age and dry attractively on the plant for winter interest, giving Bobo® a longevity that 'Becky' can only dream of.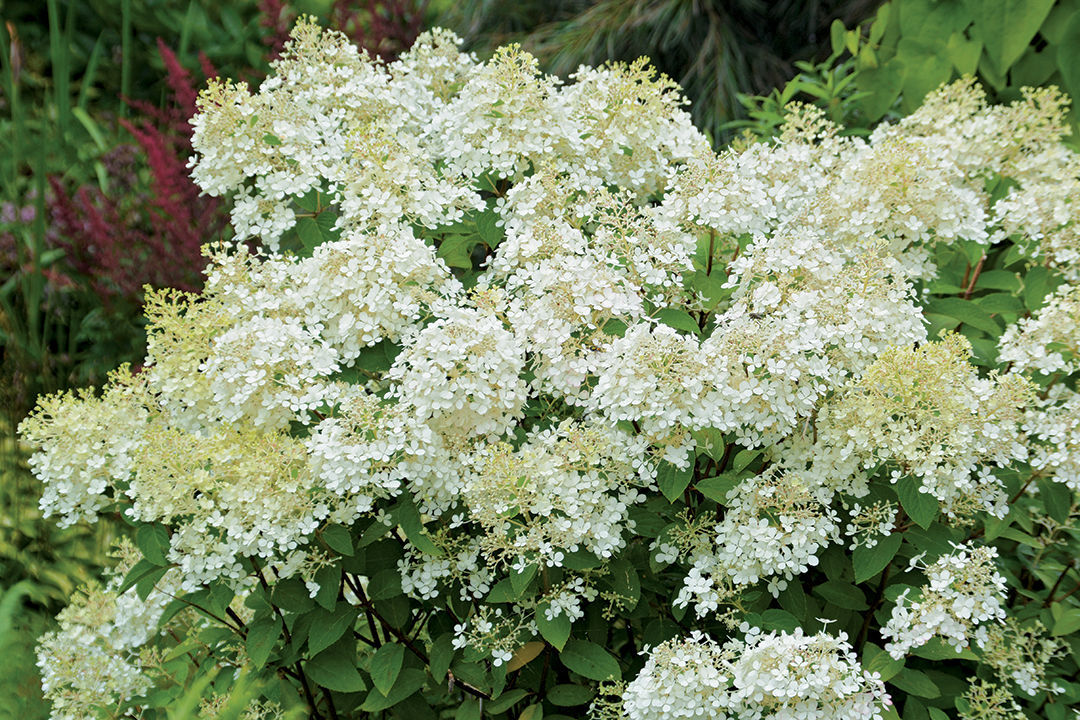 LOVE IT: Bobo® panicle hydrangea (Hydrangea paniculata 'ILVOBO')
Zones: 3–9
Size: 3 feet tall and wide
Conditions: Full sun to partial shade; well-drained soil
Native range: China, Japan
You can expect better foliage, better flowers, and better berries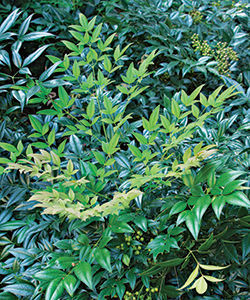 Like it: Heavenly bamboo (Nandina domestica*)
Heavenly bamboo is another plant that can spread aggressively in certain areas of the country. That's too bad, because it sports bright new growth, winter coloring, and small white flowers that produce ornamental berries. Laced Up® elderberry can occupy a similar niche with its columnar habit and feathery, dissected, burgundy-black foliage. Though this shrub is deciduous, it offers a great floral show of flat-topped cymes comprised of hundreds of pink flowers. If a different plant is nearby to pollinate it, it can even produce edible black fruit that can be used for juices and jellies. Deer and rabbits tend to avoid it as well.
LOVE IT: Laced Up® elderberry (Sambucus nigra 'SNR1292')
Zones: 4–7
Size: 6 feet tall and 4 feet wide
Conditions: Full sun; moist, well-drained soil
Native range: Europe, North Africa, southwestern Asia
It is hardy as heck and has a good red hue too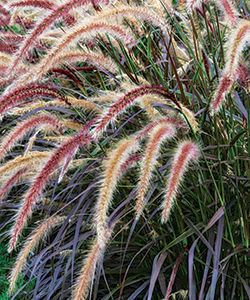 Like it: Purple fountain grass (Pennisetum setaceum* 'Rubrum')
Though an annual for most gardeners, purple fountain grass is one of those "You're worth it" plants that gardeners often treat themselves to every year. The popularity of this burgundy-blade beauty has inspired grass breeders to develop hardier rivals that offer similar red foliage and attractive flowers. One choice option is 'Rain Dance' big bluestem, which has green leaves that develop red tips in summer and then turn completely maroon in fall. The red flowers on red stems in summer complete the show and sometimes reach an impressive 6 feet if the conditions are ideal.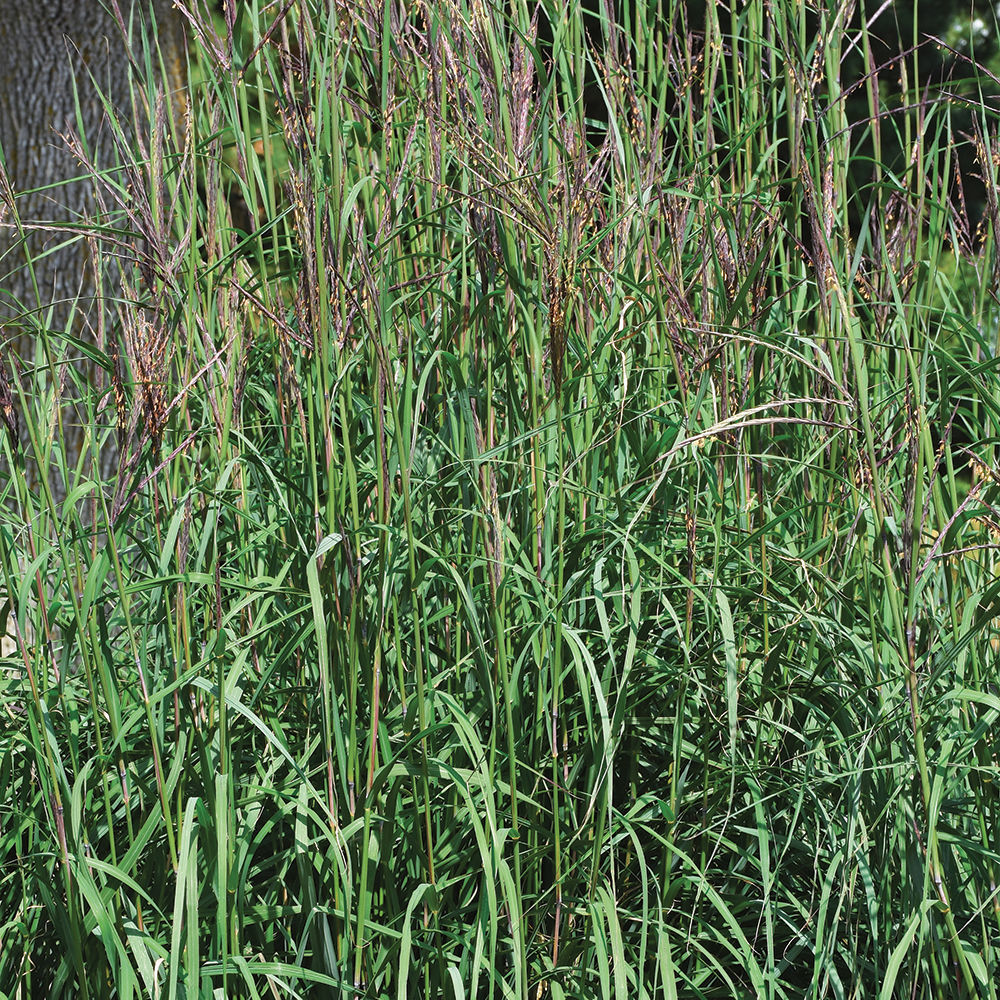 LOVE IT: 'Rain Dance' big bluestem (Andropogon gerardii 'Rain Dance')
Zones: 3–8
Size: 4 to 5 feet tall and 2 to 3 feet wide
Conditions: Full sun; well-drained soil
Native range: North America
A pollinator plant that goes the distance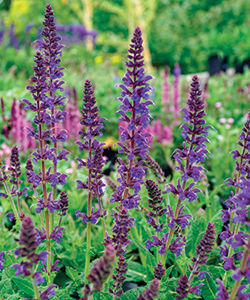 Like it: 'May Night' salvia (Salvia × sylvestris 'May Night')
'May Night' salvia was chosen as Perennial Plant of the Year in 1997 for good reason. It is an extremely hardy plant and popular with pollinators thanks to its spikes of purple flowers in late spring to early summer. But if you're looking for a pollinator plant with purple blooms that last even longer, try 'Blue Boa' anise hyssop. Its upright spikes of violet-blue flowers (with warm purple bracts) show up in early summer and keep coming through fall. Agastache are popular with practically all pollinators, including bees, butterflies, and hummingbirds, and they have the added bonus of mint- or licorice-scented foliage that makes them less appealing to deer.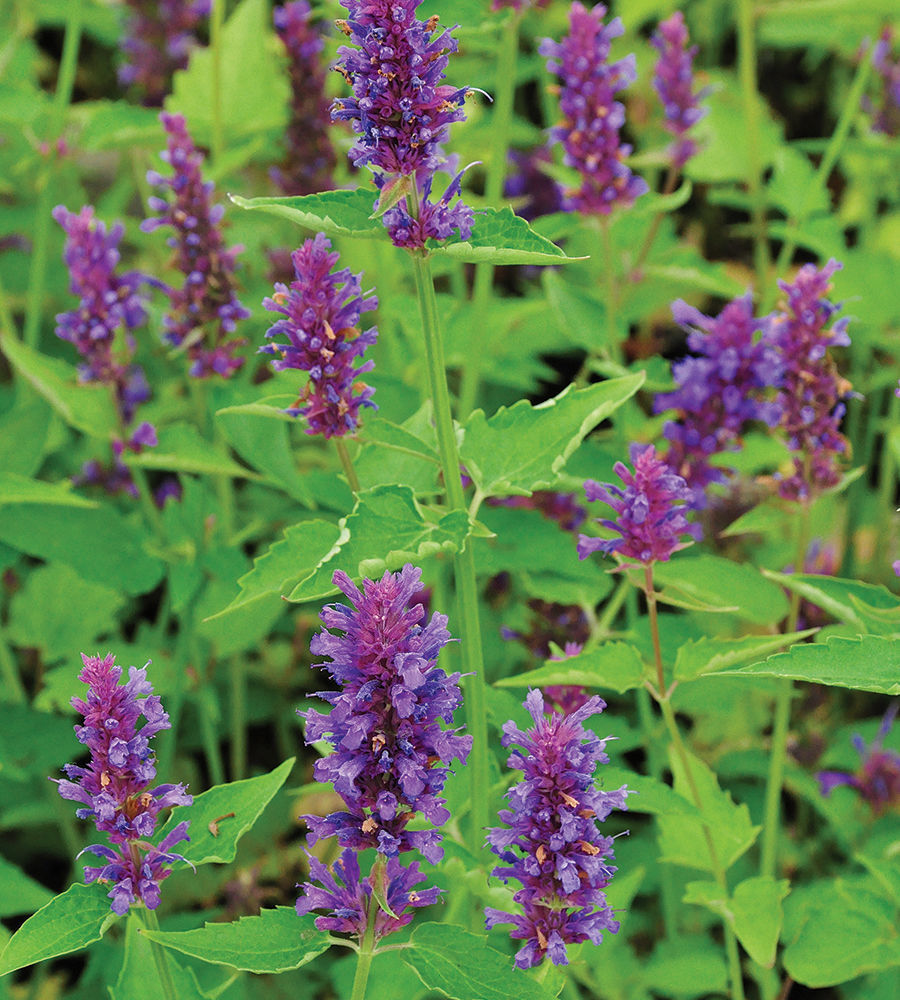 LOVE IT: 'Blue Boa' anise hyssop (Agastache 'Blue Boa')
Zones: 5–9
Size: 2 to 3 feet tall and 1 to 2 feet wide
Conditions: Full sun; well-drained soil
Native range: North America
Here's a shady, weed-suppressing plant your friends haven't seen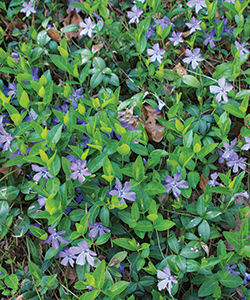 Like it: Myrtle (Vinca minor*)
Myrtle is a tough, shade-loving ground cover that tolerates poor, dry soils. It can be overly vigorous, however, and is invasive in many regions, including the Pacific Northwest and eastern North America. Much better behaved and much more sophisticated is Himalayan maidenhair fern. This elegant, lacy fern forms slowly spreading, evergreen carpets of delicate light to mid-green foliage that emerges tinted burgundy in spring. The fronds offer a beautiful textural contrast to larger-leaved shade plants and provide an impenetrable cover that will keep down even the most pernicious of weeds.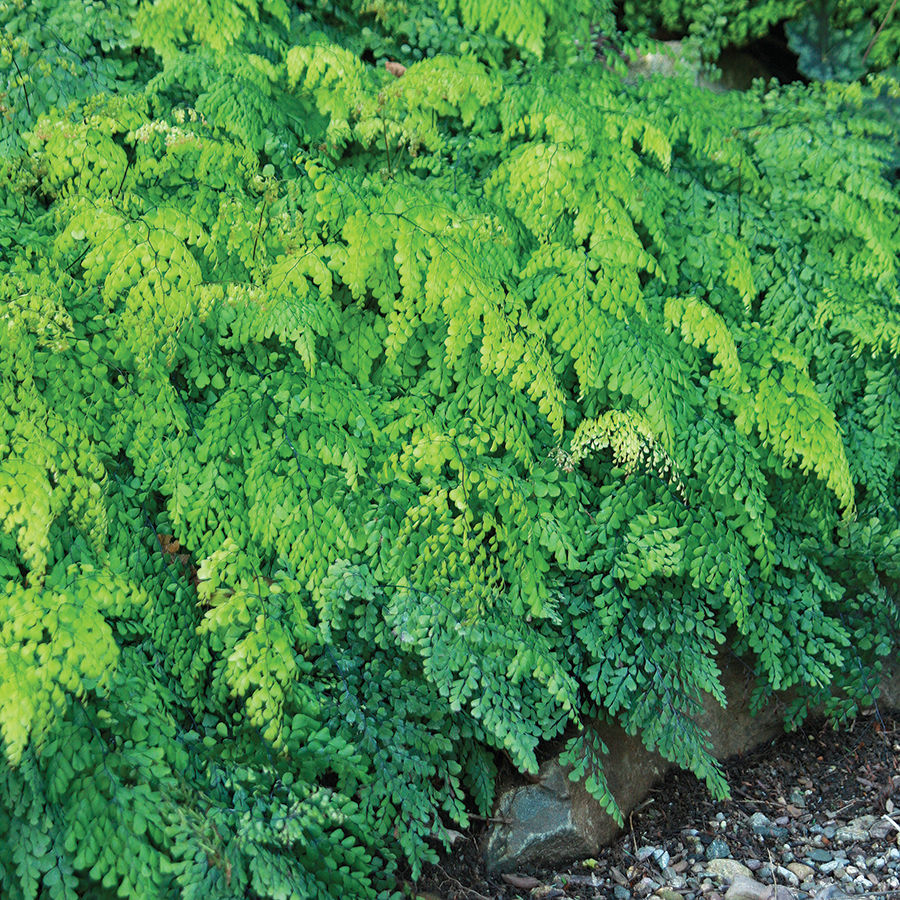 LOVE IT: Himalayan maidenhair fern (Adiantum venustum)
Zones: 5–8
Size: 6 to 8 inches tall and 36 inches wide
Conditions: Partial to full shade; well-drained soil
Native range: China
Stunning contrast from a largely unknown plant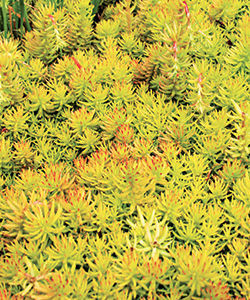 Like it: 'Angelina' sedum (Sedum 'Angelina')
In the world of ground covers, 'Angelina' sedum has been one of the best introductions for the sunny garden in many years. Its linear, succulent, bright gold foliage produces stunning mats of texture and color. It is shy to flower, and when it does, it sports nondescript yellow blossoms that don't contrast markedly with the foliage. Another popular ground cover, lithodora, has recently offered up a gold-foliaged form called Gold 'n Sapphires™. It has glowing lemon yellow, linear foliage in full sun, where it is surprisingly tolerant of the intense light, or lime green foliage in less light. Mid to late spring is when the full show occurs, with boldly contrasting royal blue flowers smothering the spreading mats. Lithodora doesn't like to dry out, so be sure to give it supplemental water during periods of drought.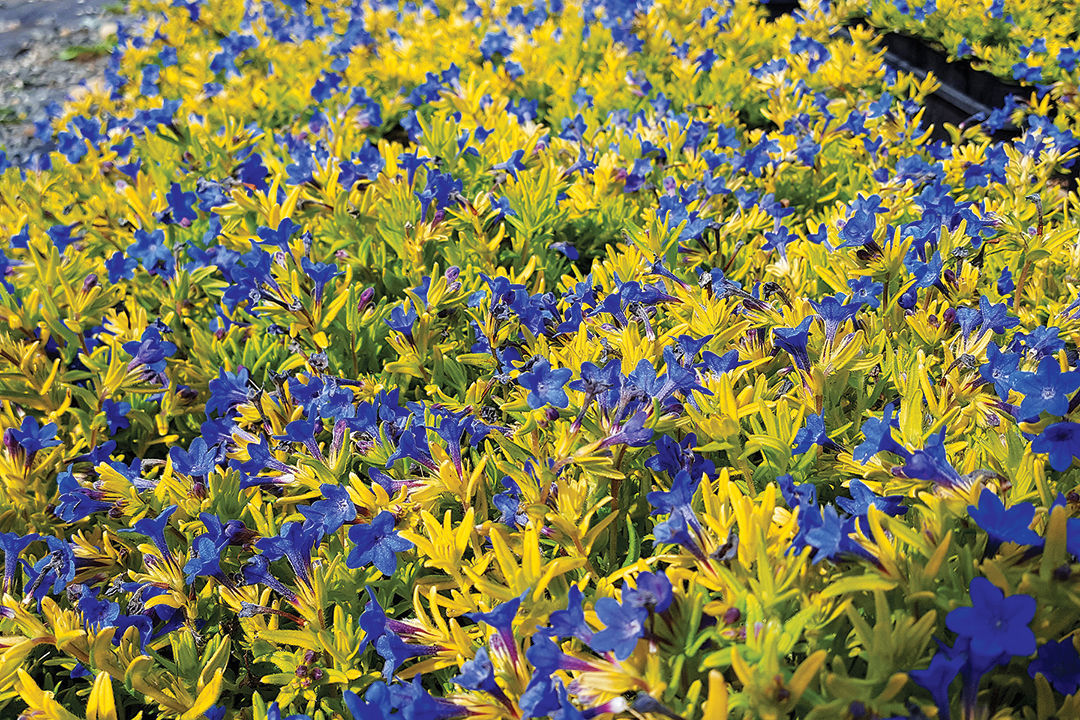 LOVE IT: Gold 'n Sapphires™ lithodora (Lithodora diffusa 'LITGS')
Zones: 5–8
Size: 8 to 12 inches tall and 24 to 36 inches wide
Conditions: Full sun to partial shade; moist, fertile, well-drained soil
Native range: Southwestern Europe
---
Gary Lewis is the owner of Phoenix Perennials and Specialty Plants Nursery in Richmond, British Columbia.
SOURCES
View Comments