Southwest Regional Reports
The Best Citrus Trees for Southern California
These varieties have large yields, impeccable flavor, and long seasons of production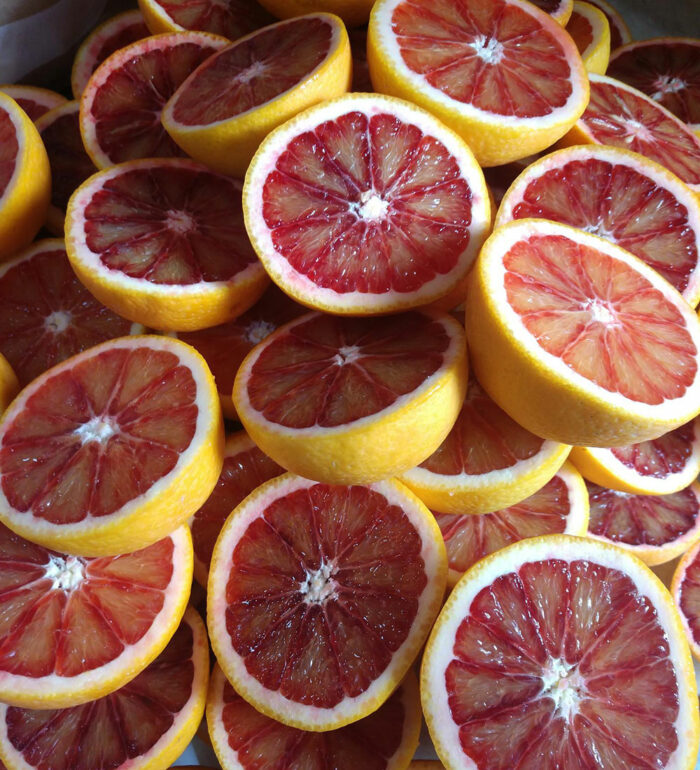 Here in Southern California, many of us are fortunate enough to be surrounded by citrus trees. While many citrus trees are facing an unknown future with the spread of citrus greening disease (Huanglongbing or HLB), scientists are now beginning to make strides with effective treatments. I felt compelled to celebrate these developments with some tips for citrus care and to share some of my favorite varieties for those of you not in a citrus quarantined area.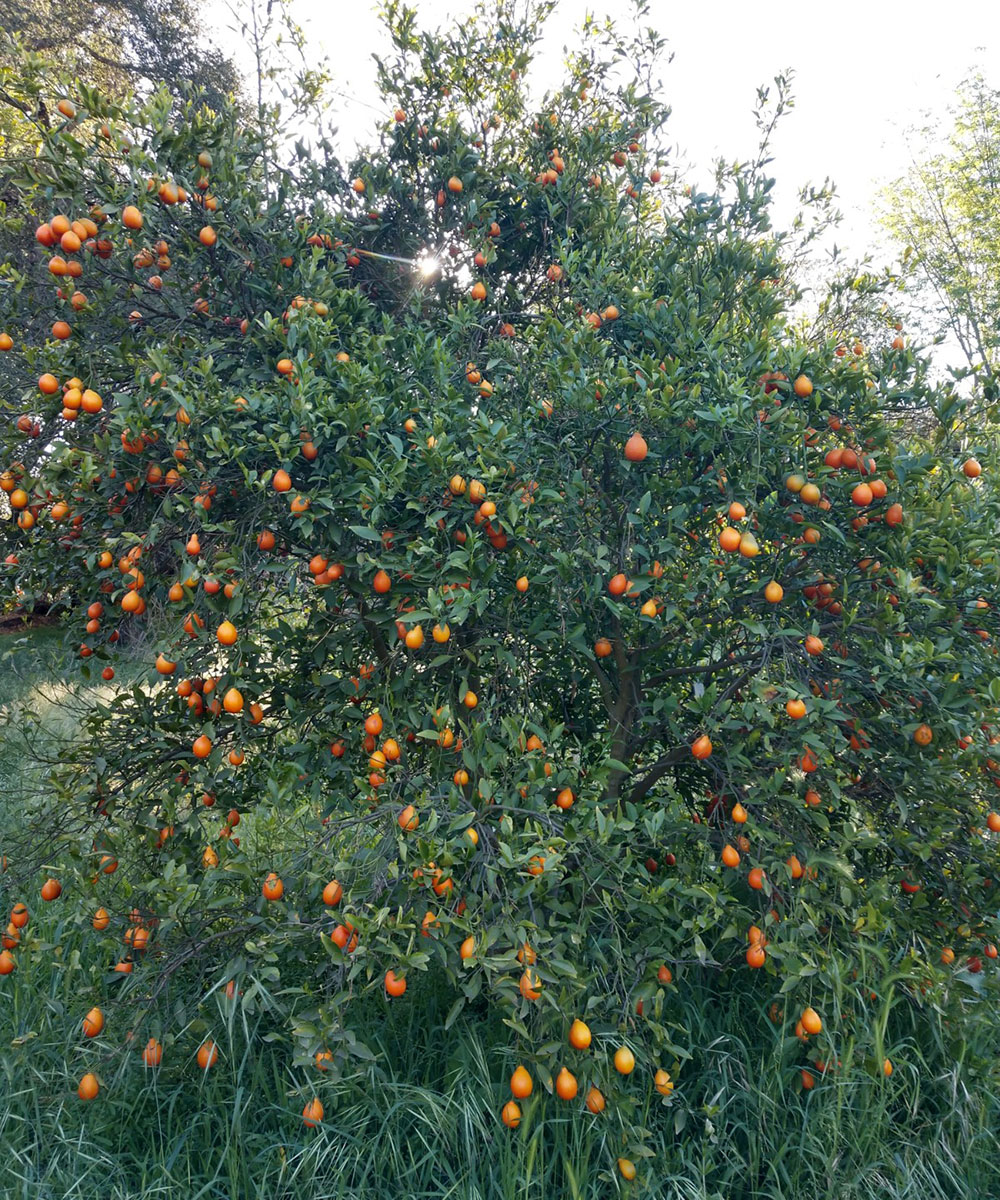 Proper irrigation
Citrus trees do best with a deep watering every 7 to 10 days in our climate. They have both shallow feeder roots and deeper stabilizing roots. It's important that water reach both. It's also important to remember that you want to irrigate along the drip line of the tree. To identify the drip line, take the edge of your tree's canopy and follow it straight down to the soil below. The circle of area within is the drip-line zone. Make sure to irrigate and fertilize within this circle.
Fertilizer and mulch
Fertilize your tree in early spring, summer, and fall with a mild organic fertilizer that is slightly higher in nitrogen. Mulching underneath your tree's canopy is another valuable step in basic care. Mulch keeps roots protected and improves soil as it breaks down. Just be careful not to smother the trunk of the tree with mulch. Keep the mulch away from the crown, and focus on that drip-line zone.
The following trees are some of my favorite citrus specimens for Southern California. All are hardy in Zones 9-11—except for 'Meiwa' kumquat, which may be hardy down to Zone 8—and all thrive in full sun.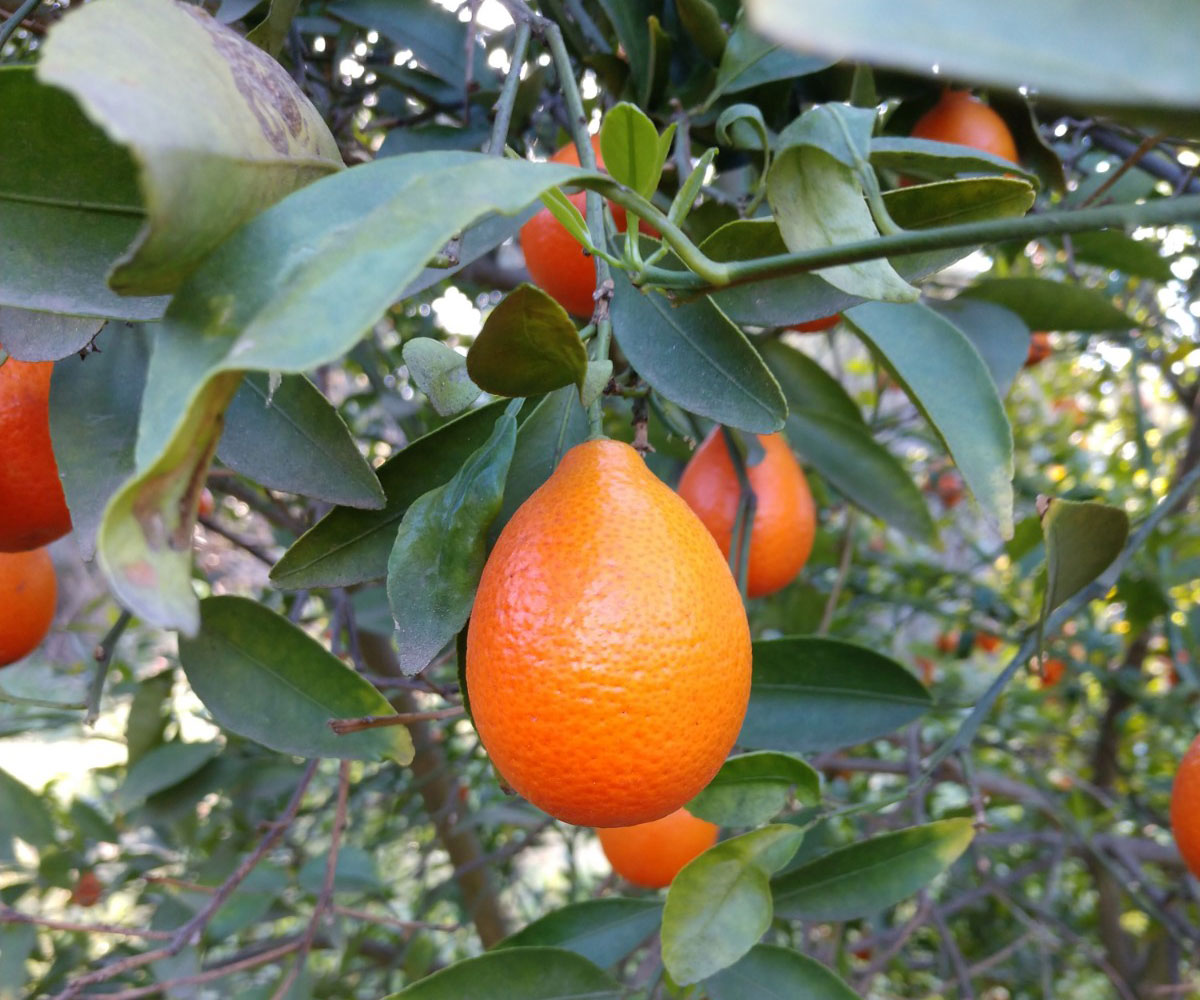 Mandarinquat
A hybrid cross between a mandarin and a kumquat, this tangy gem gets eaten unpeeled like a kumquat. Its oblong fruit are about 3 inches long. The tree can reach about 10 to 15 feet tall, and it fruits abundantly during the winter months. Plant it in a full-sun location, and enjoy its unique blend of citrus flavors.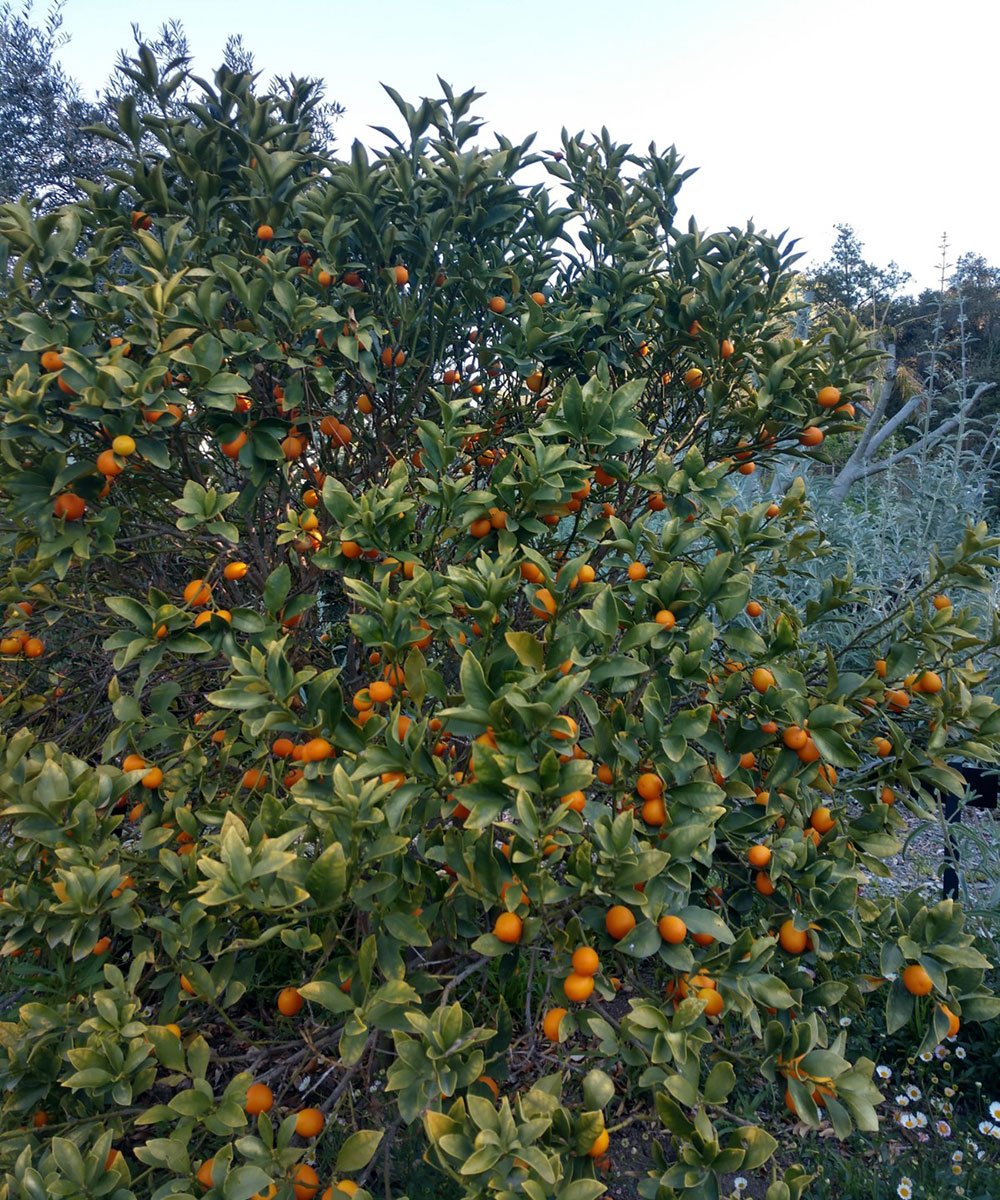 'Meiwa' kumquat
This is one sweet citrus. It's much milder and sweeter than your typical kumquat. 'Meiwa' reaches 6 to 7 feet tall when planted in the ground and is hardy to 32°F. With its compact size, it can be enjoyed in a smaller garden or in a container.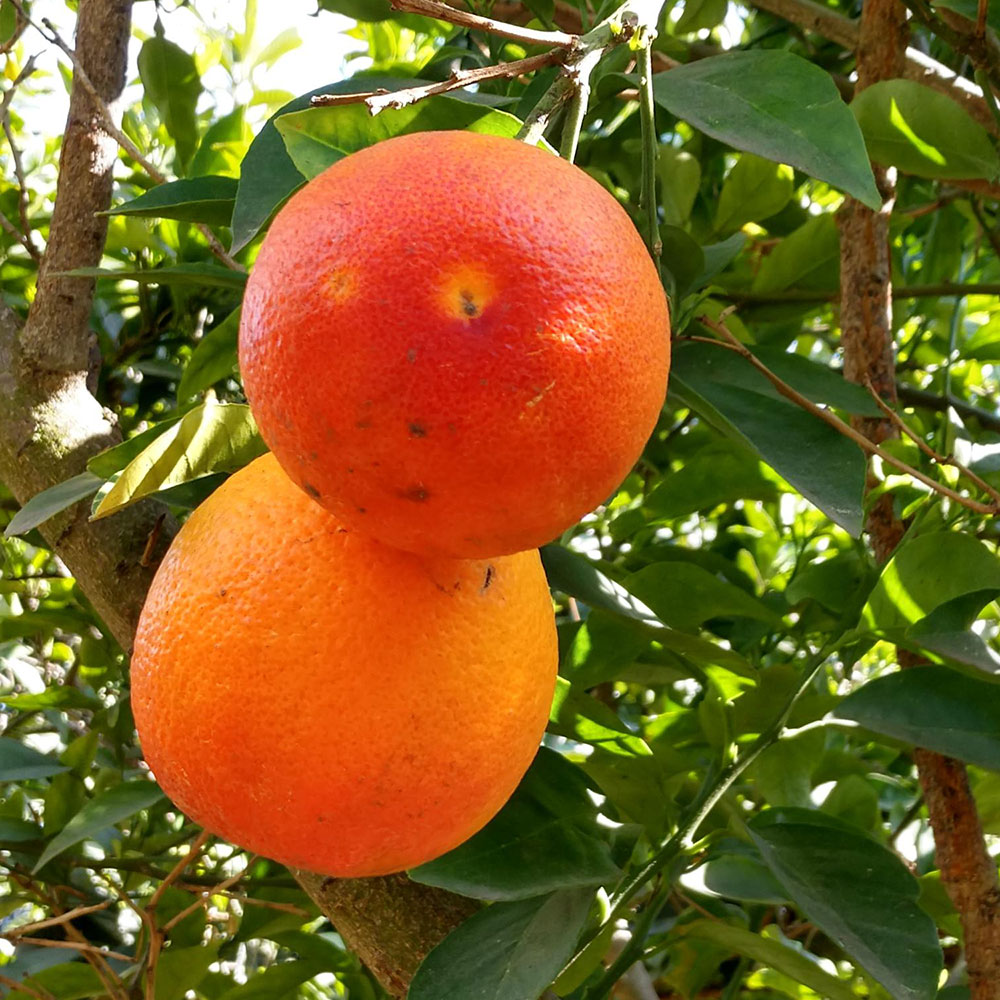 'Tarocco' blood orange
My favorite winter treat is fresh-squeezed blood orange juice. This is one of the sweetest blood oranges I've tried, but it still has some tanginess. Reaching 10 to 12 feet tall, this tree is a good coastal candidate.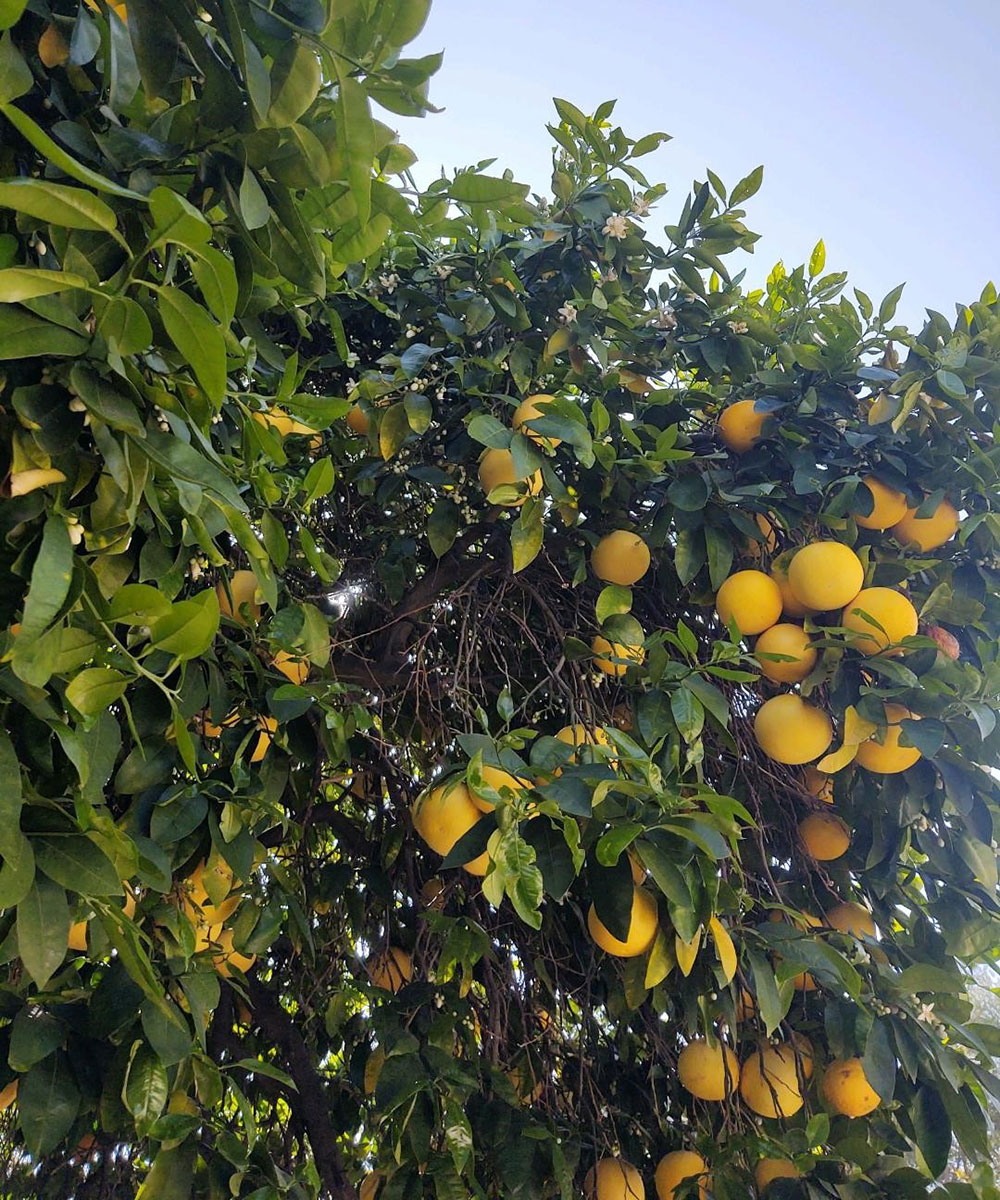 'Oro Blanco' white grapefruit
A sweeter white-flesh grapefruit, 'Oro Blanco' or 'Oroblanco' is my favorite grapefruit for fresh eating or juicing. My tree in Los Angeles fruits year-round. 'Oro Blanco' reaches about 10 to 15 feet tall and does well in coastal areas as well as hot inland areas.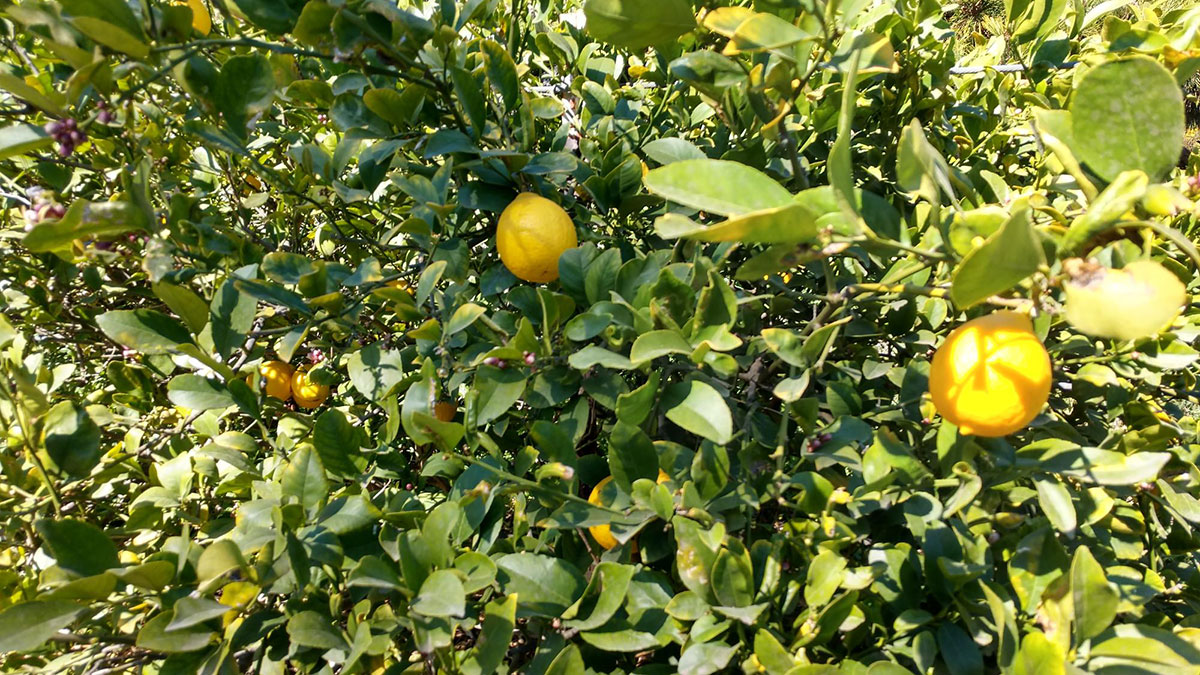 Improved Meyer lemon
This classic citrus tree is a must-have for any Southern California garden. The lemons of an improved Meyer lemon ('Meyer Improved') tree are almost sweet enough to be eaten all by themselves. This fruit brightens food with its sweet acidity. I love to squeeze the juice into water for some vitamin C-infused hydration. The trees themselves are on the smaller side, reaching 8 to 10 feet tall, but they fruit nearly all year-round.
—Cara Hanstein is a head gardener at the Huntington Library, Art Museum, and Botanical Gardens in San Marino, California.
View Comments