Garden Lifestyle
Two Ways to Add Beauty to a Vegetable Garden
If you're looking to improve the aesthetics of your plot, we've got a couple of simple ideas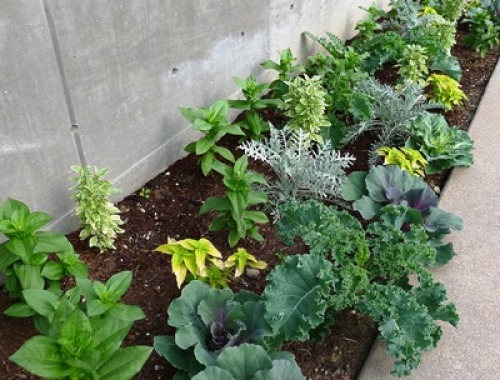 Beautiful gardens are in the eye of the beholder.
That held true for me recently as I strolled through the Denver Botanic Gardens. Even though all the gardens were blooming in spectacular style, it was the vegetable and herb plantings that made the biggest impression on me.
Leafy greens add color and texture all season long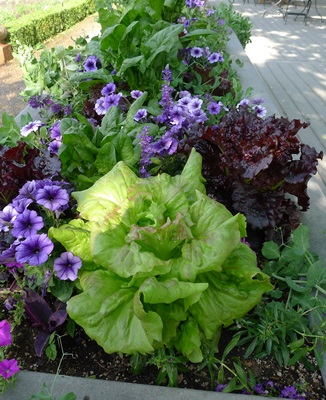 Outside the Welcome Center was a long border of mixed leafy greens that should convince all gardeners to add curly kale, cabbage, and basil to their annual and perennial beds. The combination of shapes, sizes, colors, and textures is as lovely as any flowery ornamental bed I've seen.
There were several striking displays inside the gardens as well. In a long planter, the gardeners have mixed green and red leaf lettuce with large-leafed spinach and peas. These veggies were interplanted with purple petunias for a stunning display.
To make the most of planting like this, repeat the pattern throughout the planter, and place the peas along the planter's edge so they can drape over the sides.
Clean lines are a classic technique for beautifying an edible garden
The pièce de résistance of the Denver vegetable gardens is the La Potager, a gift from the Ladd Family. La Potager is a vegetable gardener's dream come true.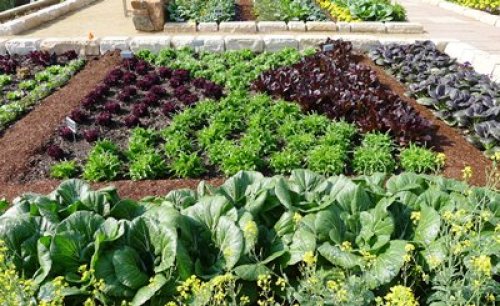 This gorgeous garden, artistically designed by the gardens' senior horticulturist Ebi Kondo, features picture-perfect plantings. I was especially impressed with all of the tidy rows of vegetables planted next to lines of colorful flowers in the beautifully designed space.
Some of the interesting lettuces planted in one square space made up of four triangles include a large-leaf red lettuce called 'Rouge d' Hiver', a lettuce with spiky green leaves called 'Reine Des Glaces', and a small-leaf red lettuce called 'Lollo Rossa'.
I'd love to know the secret of planting such perfect rows, because not a single plant was out of place.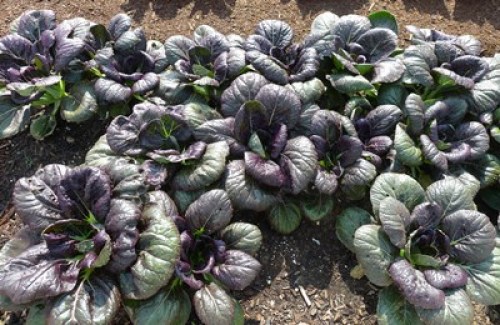 View Comments