Kitchen Gardening
A Second Round of Broccoli for Fall
I love to plant this delicious vegetable whenever possible, but my fall plantings have always worked out best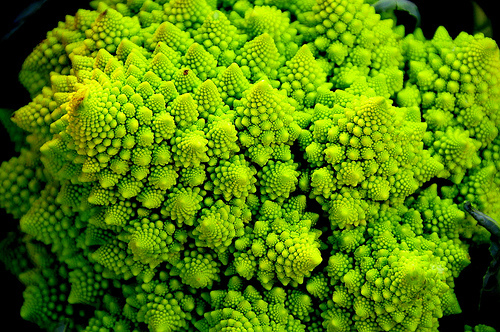 I want to thank my Italian ancestors for introducing broccoli to America, as it's hands-down one of my favorite vegetables. Not only does fresh broccoli have a delicious flavor, but it's packed with vitamin C and contains nearly the same amount as an orange. It's full of calcium, fiber, and beta-carotene too. In fact, broccoli is at the very top (some say it's number 1) of the healthiest foods you can eat. It's a cool-season lover and is typically planted for the first time of the year in the spring. Now that fall is on its way, I get to plant another round of these bad boys.
While I love to plant broccoli whenever it's possible, my fall plantings have always worked out best for me in the past. The reason why my fall broccoli plants did the best in the fall/winter is because it's generally heat-sensitive and when those temperatures climb—and it happens quickly in the Bay Area—broccoli tends to bolt (flower and set seed).
I can't tell you how many times I was just about to harvest those thick heads and I'd round the corner of the garden the next morning only to be faced with a lovely burst of yellow flowers. By the way, it's actually the immature flowers called florets that we're bringing to the dinner table. Once the blooms show up, the florets and the stalk turn bitter. This year will be an experiment for me because my previous fall plantings were done in the San Francisco Bay Area and I recently moved to the Sierra Nevada foothills.
For the fall garden, if you haven't already started them under lights indoors for transplanting, no worries. Depending on your zone, you can either start some right now (even directly seeded into the garden) or purchase plant starts from your local nursery. Broccoli usually does well whether it's planted in the late summer or into fall. Broccoli loves a loamy bed, so get some compost in there before planting and put them in an area that receives full sun. Most varieties are ready to harvest somewhere between 55 to 60 days. But I've found that some of my favorite heirlooms can take 70 to 90 days!
| | |
| --- | --- |
| This is what you don't want to happen. Photo: sundrop 7 under the Creative Commons Attribution License 2.0 | Grow broccoli in your garden this fall. Photo: Linda N. under the Creative Commons Attribution License 2.0 |
Sprouting broccoli
While perusing varieties, you're sure to come across what's referred to as "sprouting" broccoli. This is a variety that once you've harvested the main head, side shoots with small florets continue to be produced on the stalks. Be sure to harvest these sprouts as often as you can because the more you cut off, the more the plant will produce. Again, if the florets are allowed to burst into flowers, the plant will cease production.
Excellent broccoli varieties
Here's a list of some of the favorite broccoli varieties for fall:
Green Goliath—Green Goliath is said to out-produce every other broccoli variety out there. It's huge, blue-green heads mature early and the goods just keep coming with it's side shoots (good sprouting variety). 56 days to harvest.
Calabrese Green Sprouting—This is an heirloom that was brought from Italy to America in the 1880s. Calabrese produces 5-inch to 8-inch heads and is a terrific sprouting variety. If you plant this one, watch out for heat—it'll bolt in a hurry. 60 to 90 days to harvest.
Romanesco Italia—The beauty queen of the broccoli world has been grown all over Italy since the 18th century. The florets are formed as bright-green spirals and are extremely dramatic. But good looks are just one of Romanesco's qualities. It has tremendous flavor and chefs are mad for it. 75 to 100 days to harvest.
De Cicco—Not to be outdone by Romanesco Italia, De Cicco is also another extremely old variety with a reputation of fabulous flavor. It has a compact habit growing only 2′-3′ tall has blue and green-speckled heads. Terrific sprouting variety that both cans and freezes well. 50 to 70 days to harvest.
Purple Peacock—This variety comes in both an open-pollinated and hybrid version—and it's not a one-trick-pony. Purple Peacock is a cross between a broccoli and a kale, so not only are you harvesting florets, but the leaves can be cooked just like you would kale. This is a looker in the garden with its purple head behind scalloped leaves with purple veining (the color fades during cooking). Good sprouting variety, as well. 70 days to harvest.
View Comments