Design
Low-Care Plants for Seating-Area Pots
Need container plants that look good up close? Try these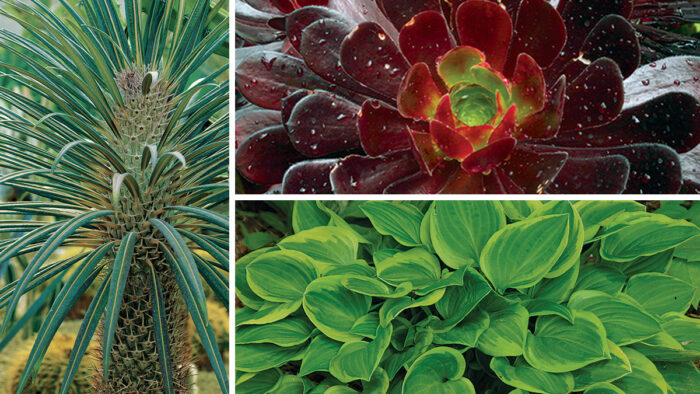 If there is one hot plant group I couldn't live without, it would be succulents. Their luxurious textures, shapes, and colors offer incomparable bold structure. I often create succulent gardens as miniature landscapes; they are perfect for outdoor dining tables or as centerpieces for seating areas, where you can appreciate them at close proximity. Plus, you can't do better for low care and forgiveness for neglect. I became addicted to them for these reasons years ago. It's a healthy addiction that I have no desire to give up.
Blue chalk sticks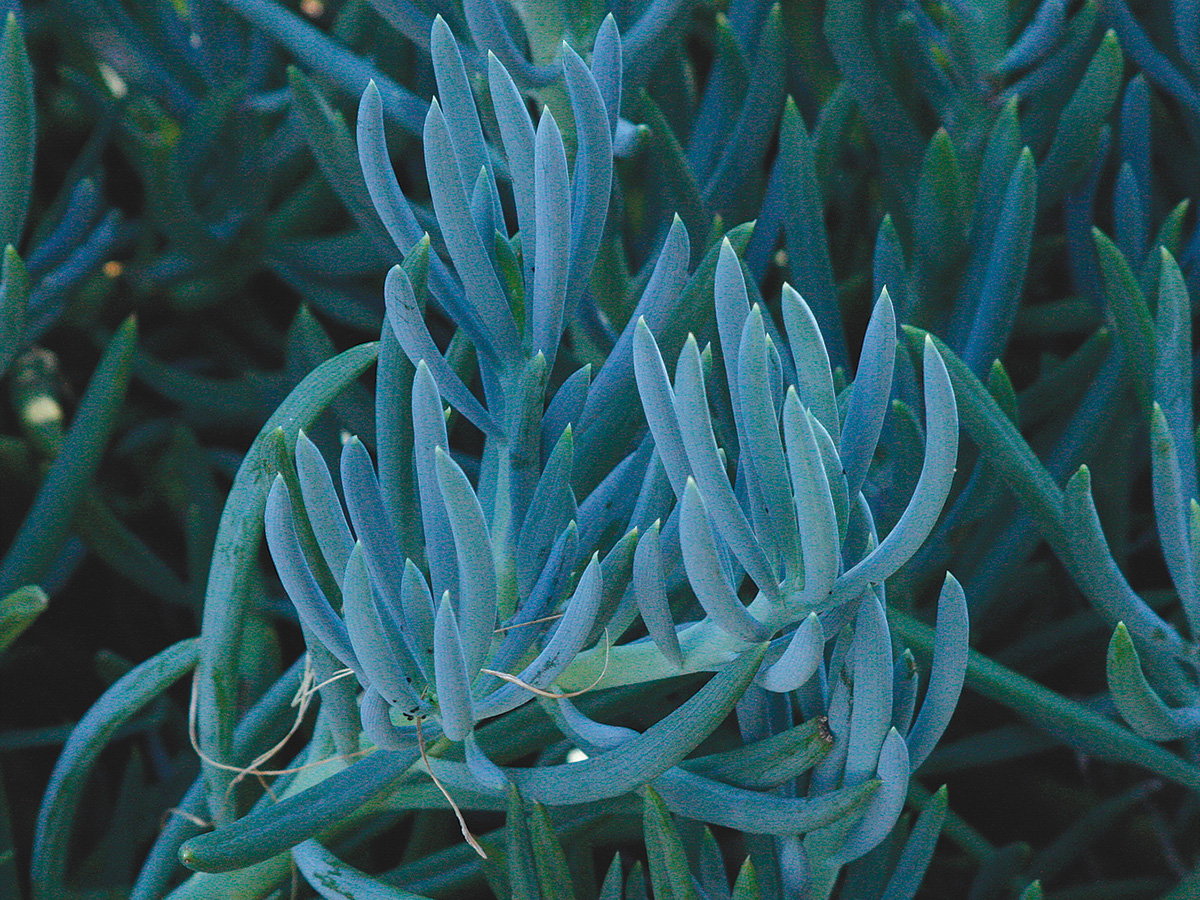 Name: Senecio mandraliscae
Zones: 10–11
Conditions: Full sun
The fantastic color and interesting texture of blue chalk sticks make this a standout choice in many of my favorite succulent combinations. It also has a refreshing upright shape, complementing the prevalent mound and ground-cover forms more common among succulents.
Purslane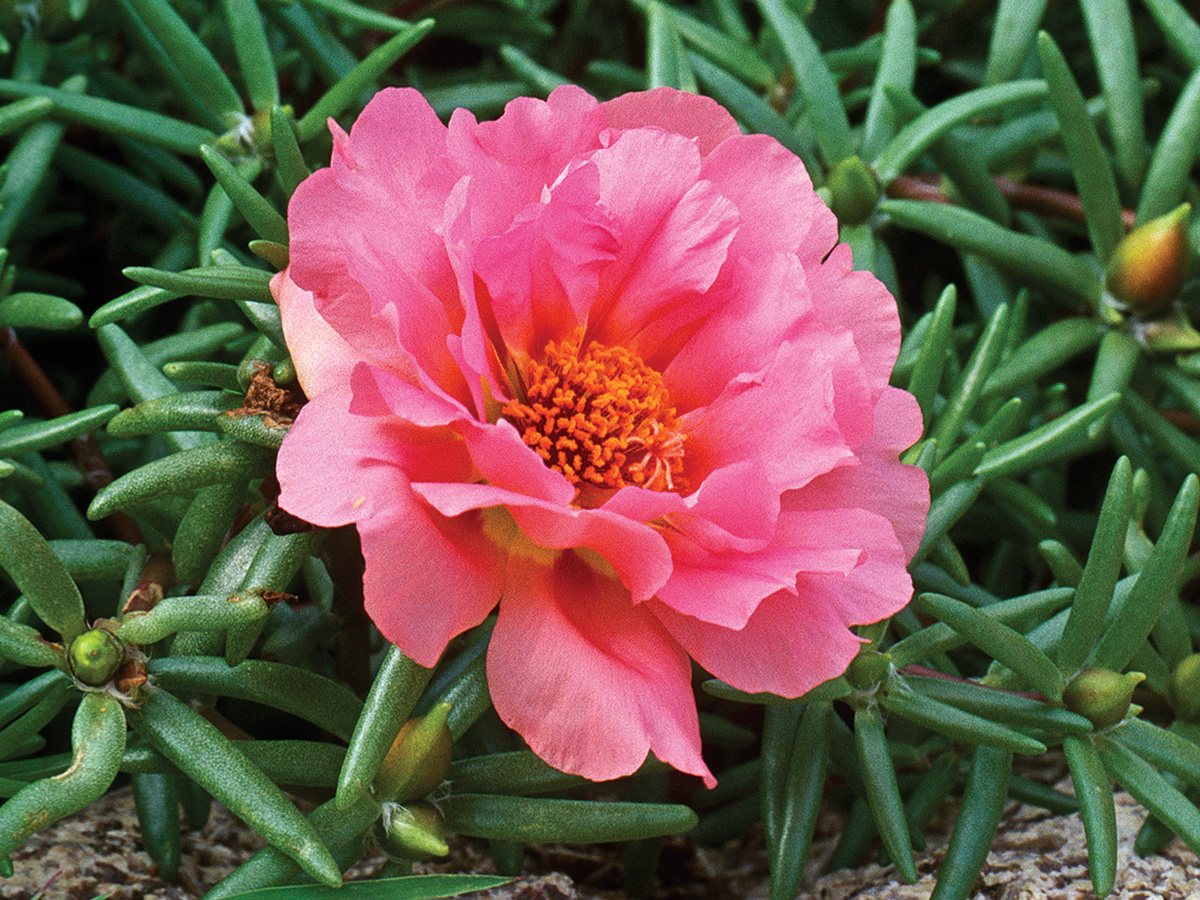 Name: Portulaca grandiflora cvs.
Zones: Annual
Conditions: Full sun
Showy flowers aren't often a characteristic of succulents. Purslane, however, is all about the flower. Roselike blooms float above a solid mat of small green leaves. Flower colors range from pure white to yellow, magenta, clear pink, and blush. A fair-weather friend, purslane has flowers that open only on sunny days. The plant is also useful for softening container edges because it spills out over the sides.
Madagascar palm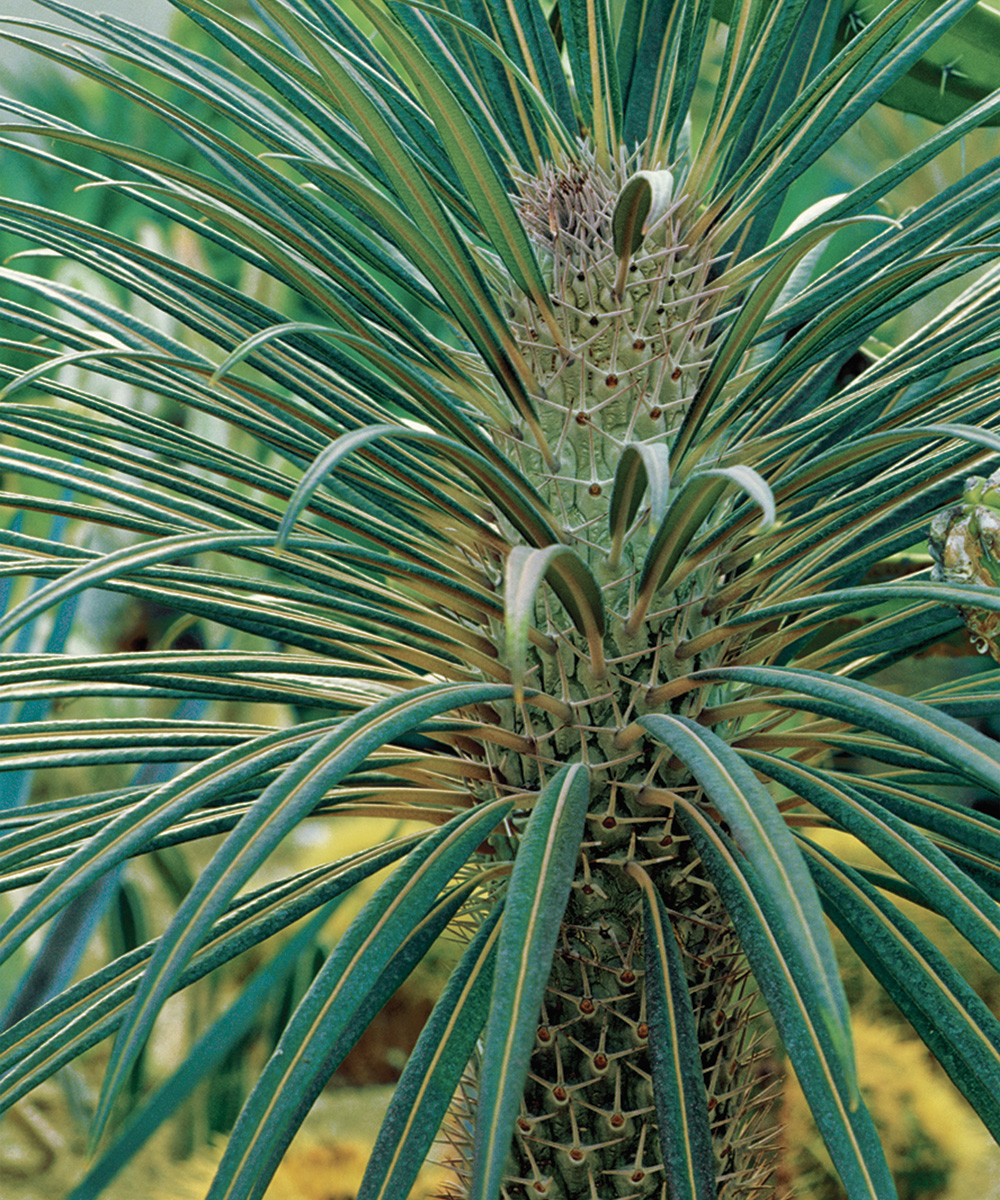 Name: Pachypodium lamerei
Zones: 10–11
Conditions: Full sun
This interesting character has a thick, spine-covered trunk with leaves at the top, resembling a palm tree. Despite its common name, Madagascar palm is not really a palm—it just looks like one. Its exotic good looks and height make it a shoo-in for focal interest in seating areas. As a bonus, Madagascar palm makes a great houseplant during the winter, as it is one of the easiest succulents to grow.
Agave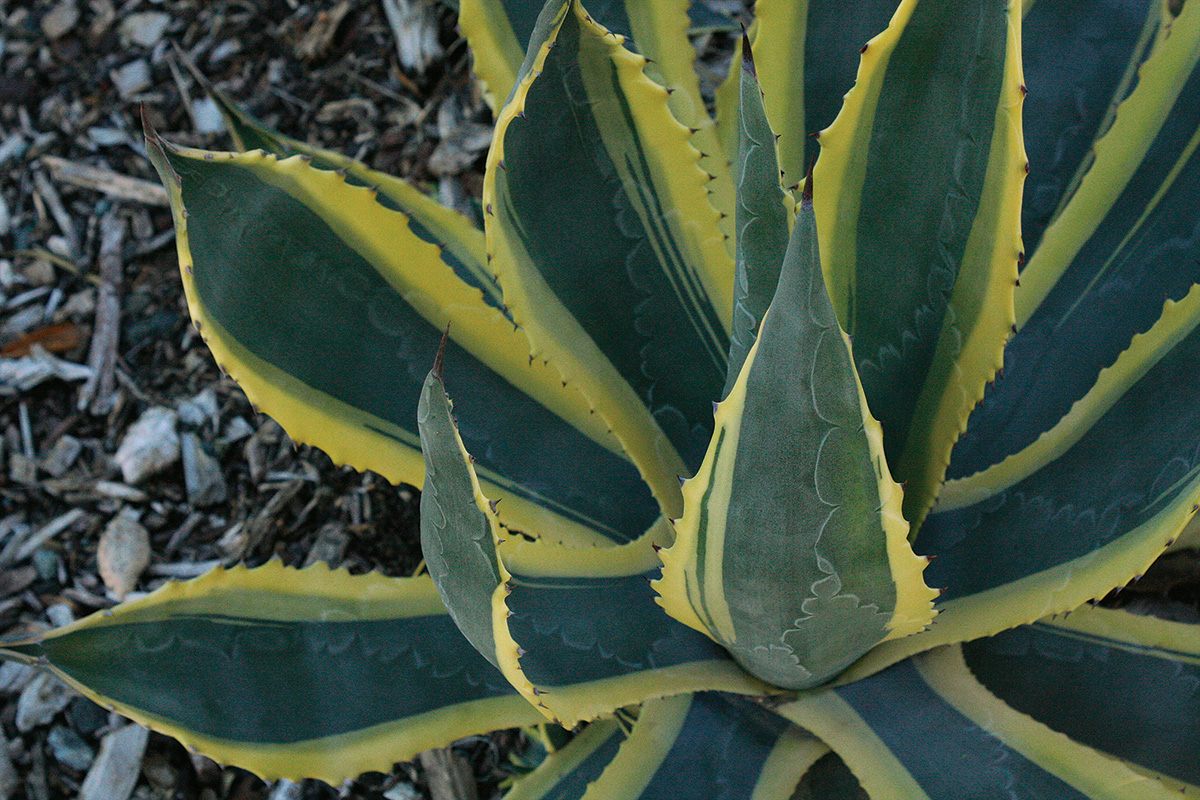 Name: Agave spp. and cvs.
Zones: 7–11
Conditions: Full sun
Whatever the species or cultivar, agaves (Agave americana var. marginata, pictured) are a no-brainer for my containers. They love summer vacations outside by themselves or mixed in with other succulents basking in the sun. When winter nears, I bring them inside with me. Unlike most plants, agaves hold their own indoors and look equally handsome when returned back outdoors.
Paddle plant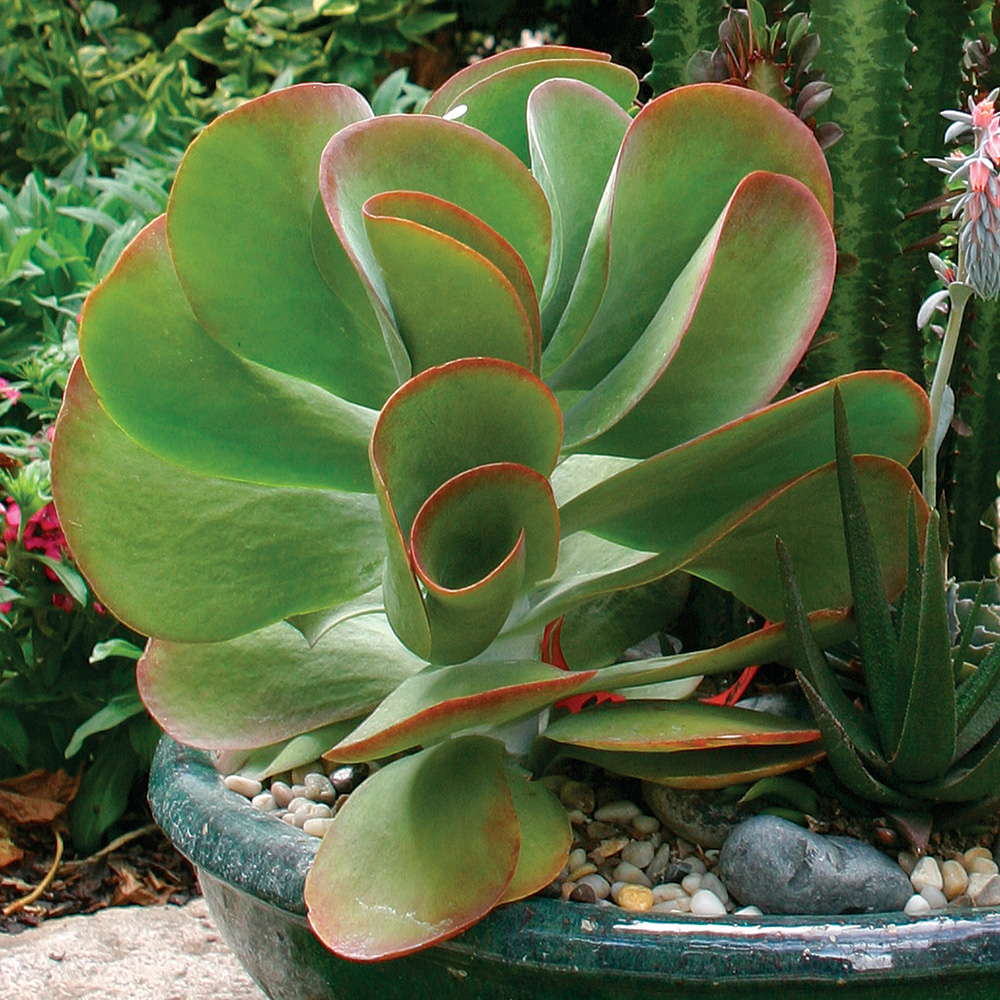 Name: Kalanchoe thyrsiflora
Zone: 11
Conditions: Full sun
Grown mostly for its paddle-like architectural foliage, paddle plant commands attention in any container it inhabits. The flat, rounded, blue-green leaves have intense pinkish red margins—the more sun, the more striking the margin color.
'Ogon' sedum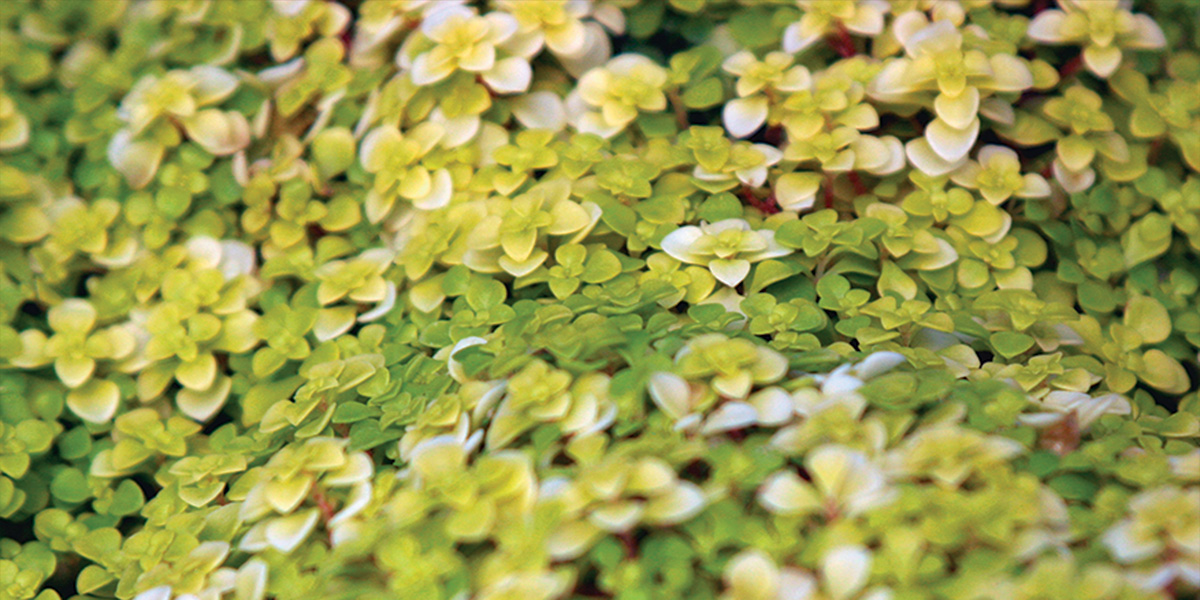 Name: Sedum makinoi 'Ogon'
Zones: 6–9
Conditions: Full sun with afternoon shade
This tiny ground-cover sedum forms a tight mat of dense 2-inch-high foliage. Unlike most sedums and succulents, its best color occurs with at least a bit of afternoon shade. This can easily be achieved by planting it on the north side of a container grouping, where the taller plants will offer a break from the sun. Although tiny star-shaped flowers grace the plant in summer, I grow 'Ogon' sedum for its foliage, which has the ability to soften and highlight the edge of a container unlike any other plant.
'Zwartkop' aeonium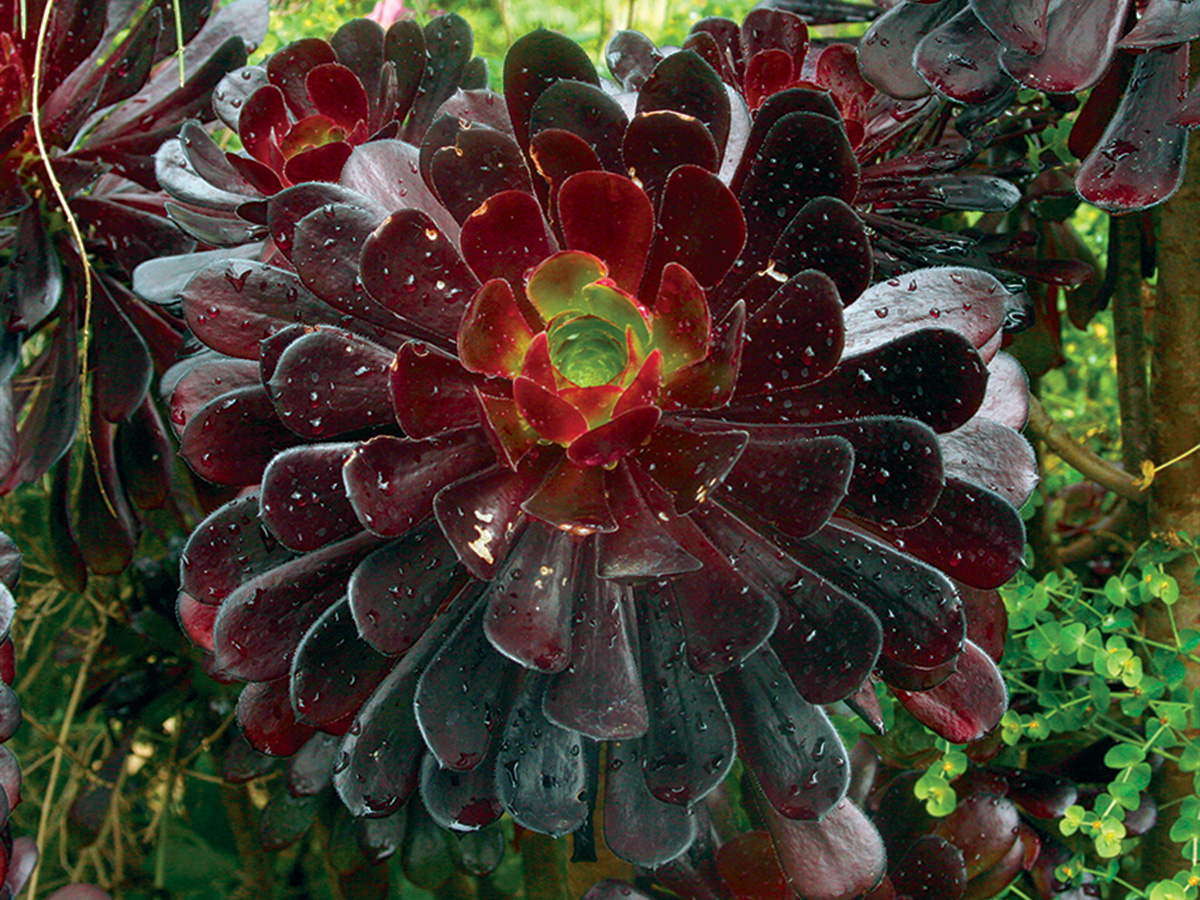 Name: Aeonium arboreum 'Zwartkop'
Zones: 9–11
Conditions: Full sun
This bushy plant has gorgeous, tightly packed leaf rosettes at the end of narrow branches, giving a miniature-palm-tree effect. This plant is useful in succulent containers, offering a level of vertical interest as the rosettes tower above their shorter neighbors.
Pink vygie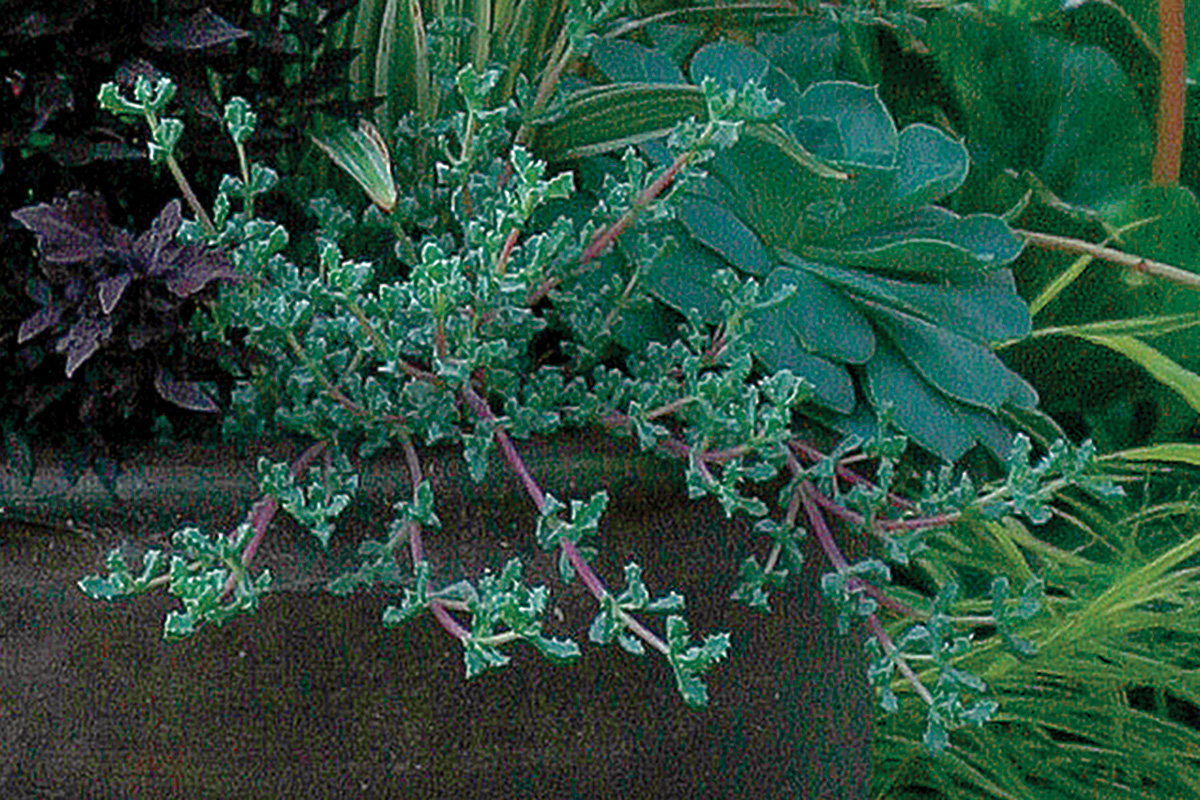 Name: Lampranthus blandus
Zones: 9–11
Conditions: Full sun
This versatile plant performs well with succulents or other sun-loving plants in mixed containers. The pudgy leaves of pink vygie are highly textural and visually engaging. I use the plant to soften edges in mixed combinations and to offer textural contrast to larger leaves found nearby. It's also easy to grow.
Pencil cactus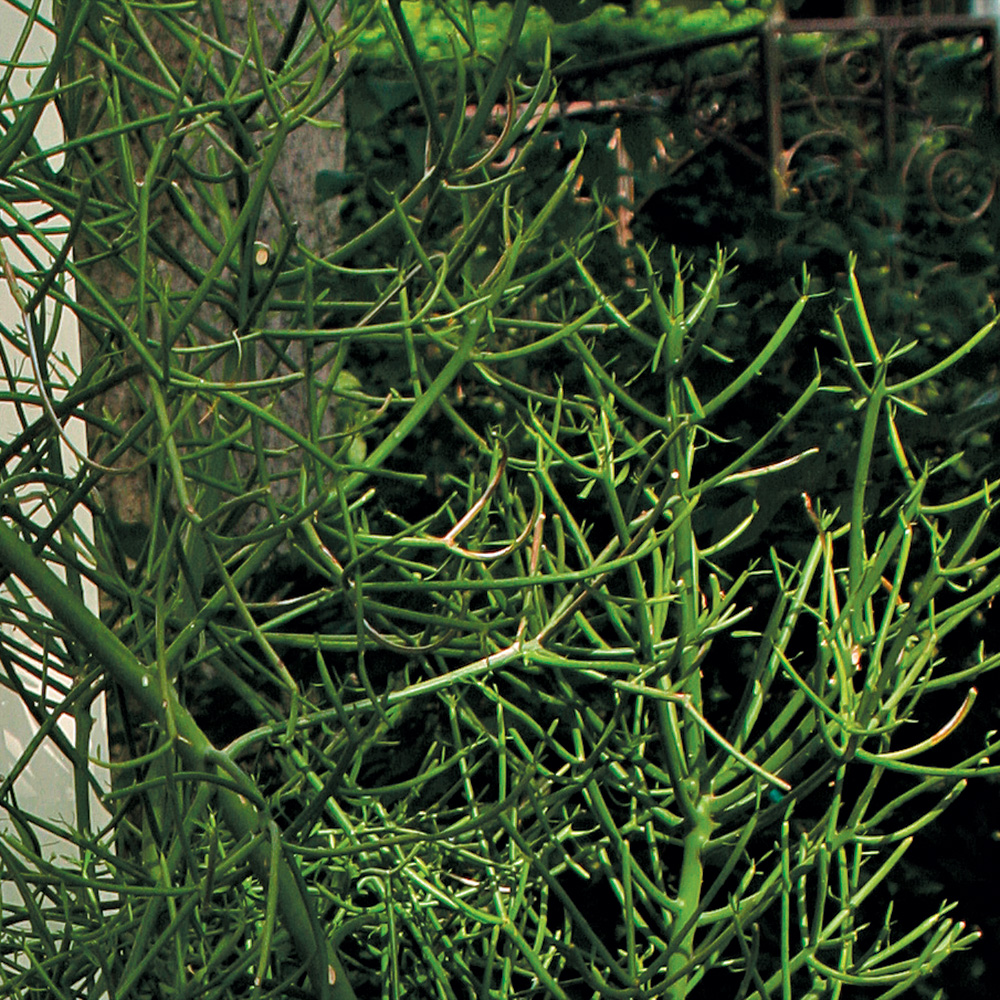 Name: Euphorbia tirucalli
Zones: 9–11
Conditions: Full sun
This bizarre-looking succulent is easy to grow and can be overwintered indoors in direct sunshine or bright indirect light. Pencil cactus adds vertical interest to succulent gardens when small but can become large over time. Larger pencil cacti look interesting on their own or act as a great addition to a group of containers. Water sparingly, or let nature do the watering. When it gets too big for its britches, prune it back, but exercise caution—the white milky sap may cause skin irritation.
Zebra plant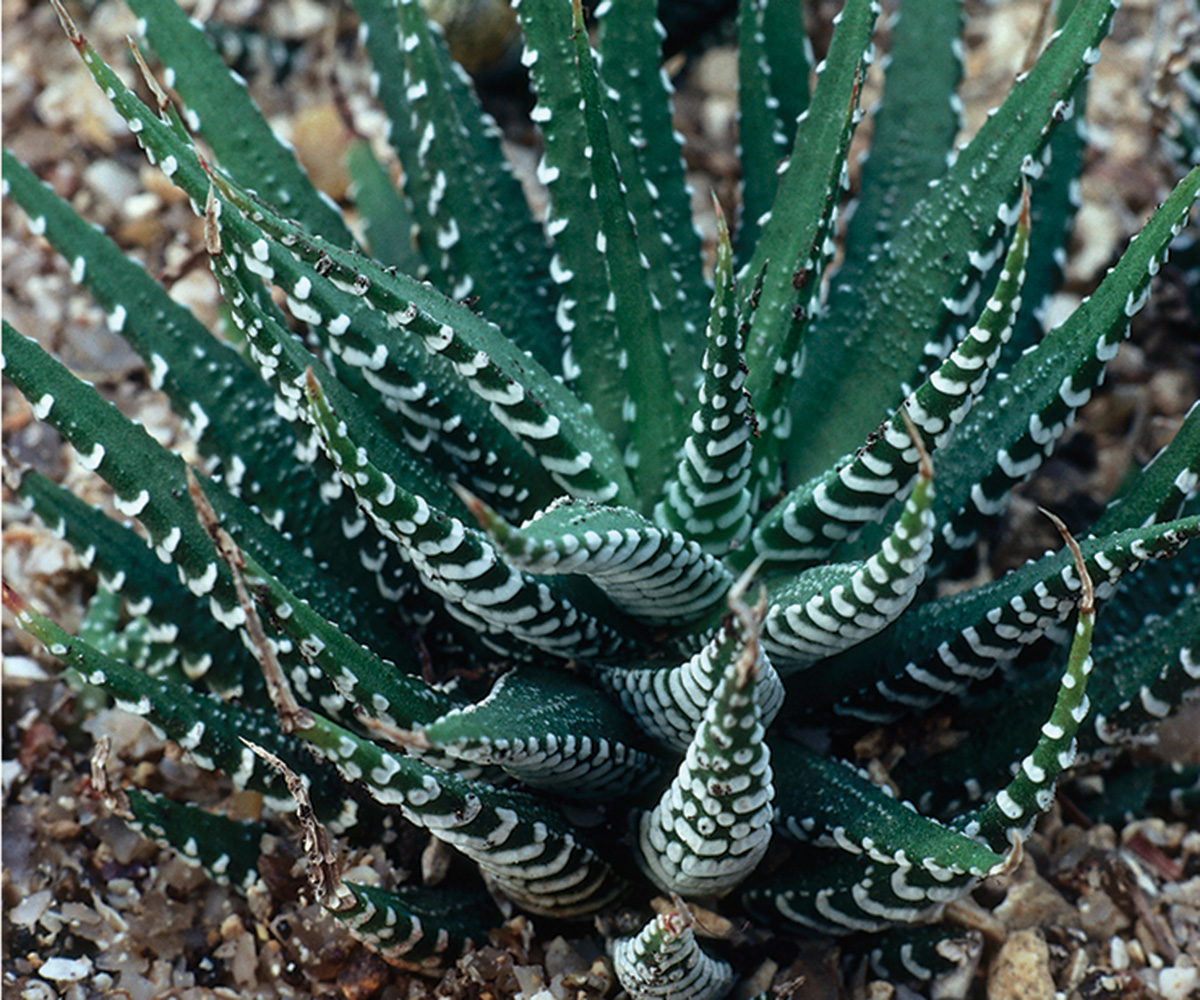 Name: Haworthia fasciata
Zone: 11
Conditions: Full sun
Zebra plant can take—and actually thrives on—neglect. Because of this, it is an easy candidate to bring inside during winter in cold climates. Zebra plant is composed of an upright, slender rosette with tapering leaves. The plant makes an excellent accent in succulent gardens: It's interesting up close, but it won't steal the show from its more dramatic neighbors.
Not enough sun for succulents?
Succulents are easy but need the sun to thrive. No sun? Maybe succulents are best admired in someone else's containers. To create textural wonderlands in the shade, try foliage-forward small hostas (Hosta cvs., Zones 3–9), club mosses (Selaginella spp. and cvs., Zones 8–11), baby tears (Soleirolia soleirolii, Zones 10–11), and bugleweed (Ajuga reptans* cvs., Zones 3–9). These shady characters will be right at home in your containers and offer similar results.
Small hosta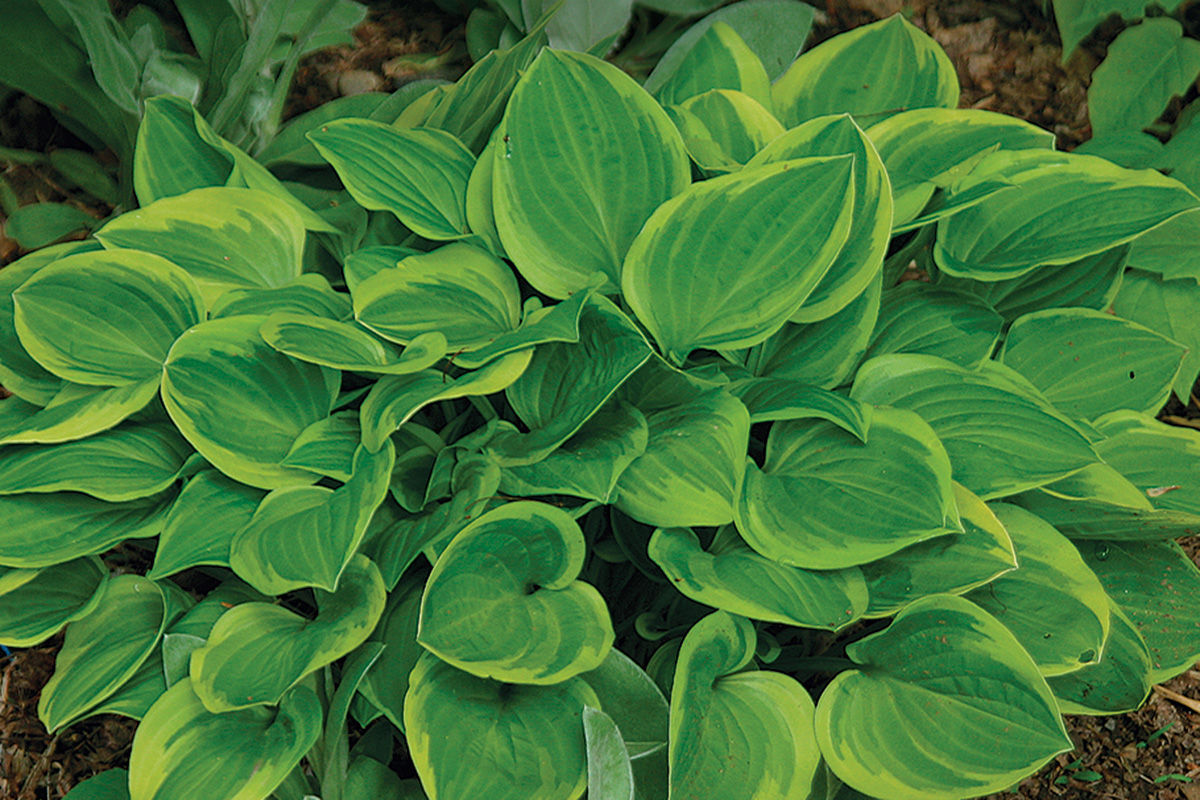 Club moss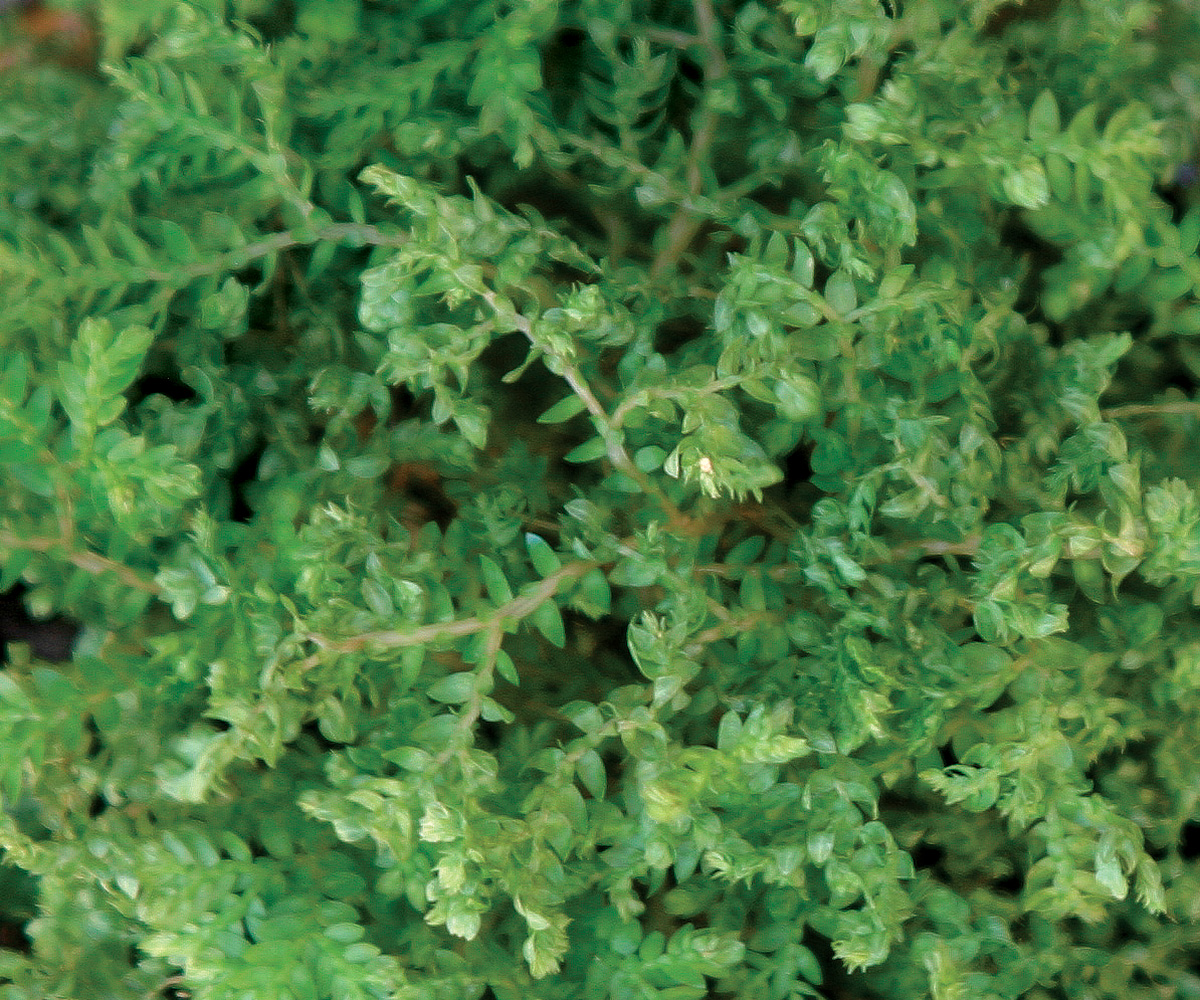 Baby tears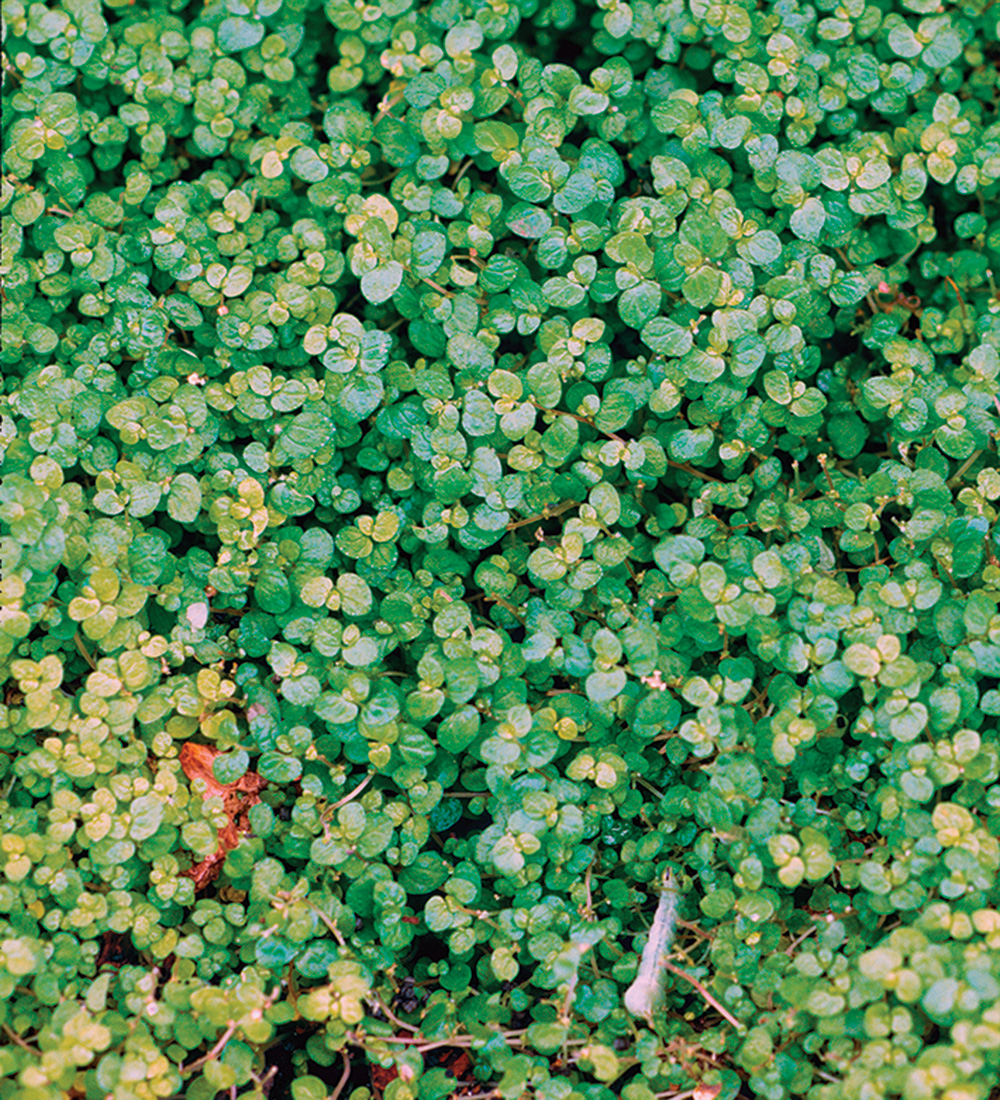 Bugleweed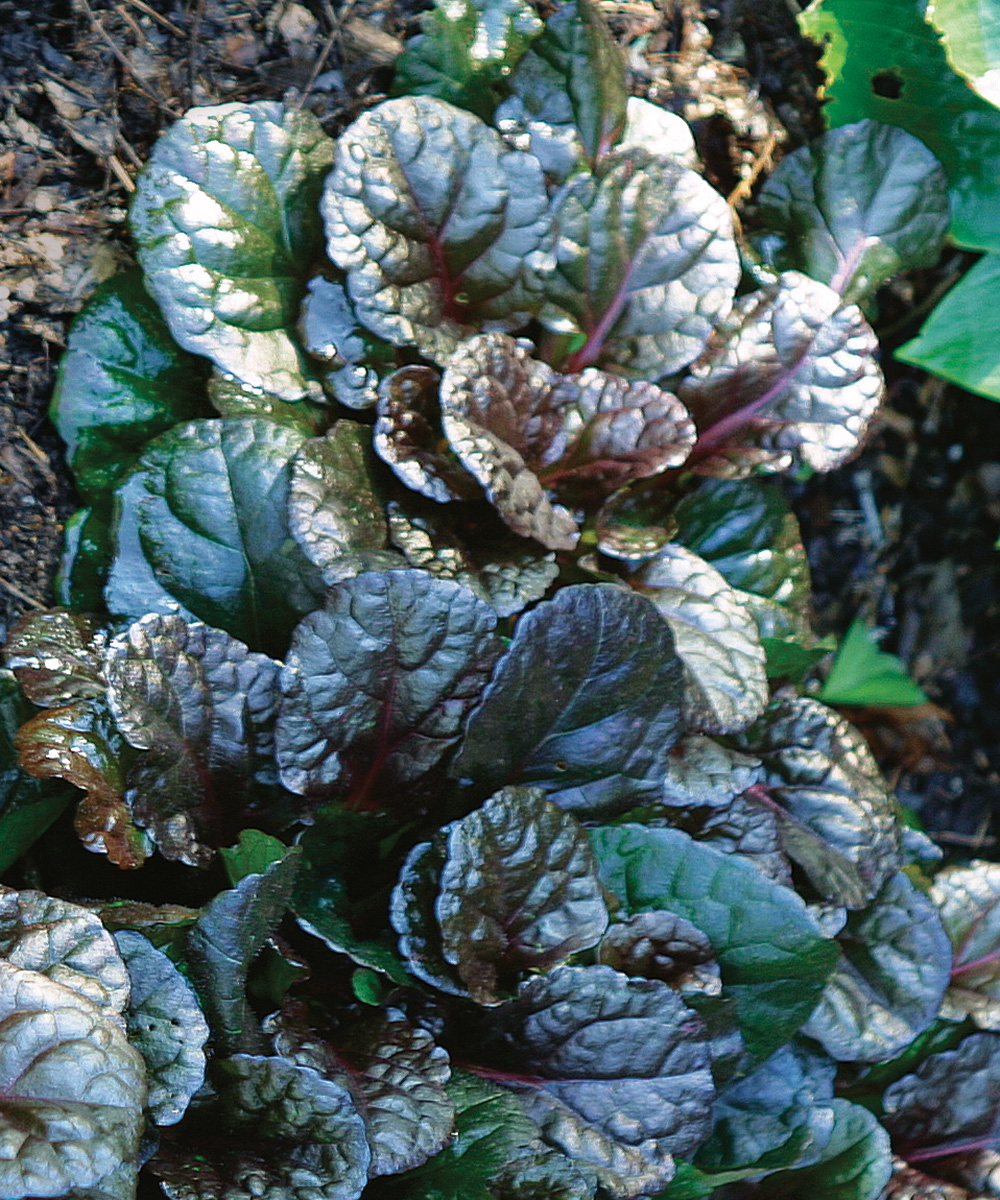 Photos, except where noted: Brandi Spade 
View Comments